Home Depot says 'no' to usual Black Friday, another sign brands must adapt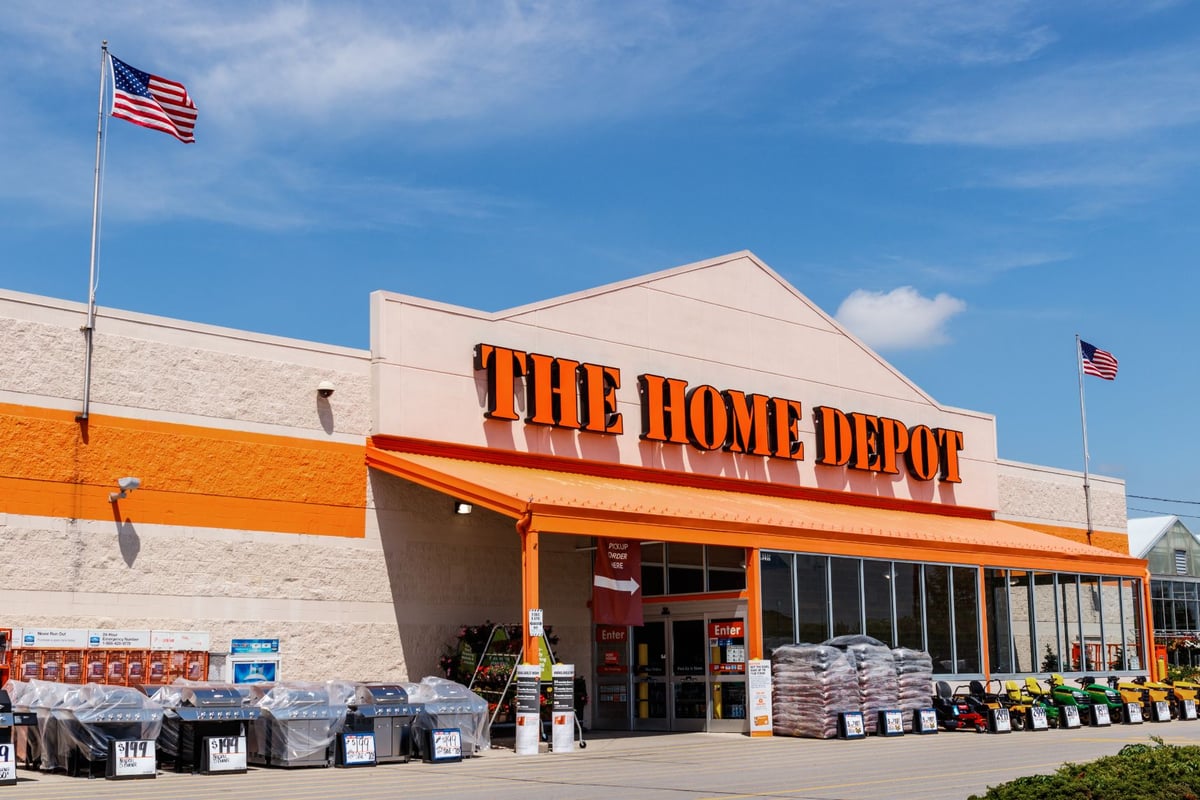 My alarm went off around 7 a.m., and my feet hit the floor faster than they ever did on a weekday. I counted the cash I had saved from babysitting jobs one more time and put it in my purse, along with a list of presents I wanted to buy for my family for Christmas.
My aunt was coming to pick me up, and I couldn't wait. I was about to experience the rush of Black Friday shopping.
This was 20 years ago and though my interest in Black Friday shopping has dwindled significantly as I've gotten older, a part of me is still sad that this experience is yet another that will be different this year. Most people won't be waking up early and rushing to stores, which has caused many brands to reconsider their Black Friday strategy.
🔎 Related: Google says 2020 Black Friday, Cyber Monday will be different
That's why, recently, Home Depot announced it would be the latest big brand to not participating in the annual one-day discount tradition.
Don't panic, they're not doing away with the holiday savings entirely. They're simply forgoing the usual single-day mad-dash of savings. Instead of a single day of discounts, Home Depot is offering two months of discounts.
Two. Months. Now, this is something I can get on board with.
The retailer said, "it decided to 'reinvent' Black Friday this year in order to reduce stress for consumers who typically rush to stores in droves to grab the best deals."
The deals will be available both in stores and online, but Home Depot is also offering exclusive early access to discounts for its mobile app users. In addition, Home Depot will be closed on Thanksgiving day — something many brands are also doing.
Now is the time to rethink your holiday strategy
Given that this is unlikely the last brand we'll see this kind of announcement from — and with so many people unwilling and unable to shop in person — what will holiday shopping look like this year?
A survey released in June by Google notes:
"...more than a third of U.S. shoppers who normally shop in store for Black Friday say they won't this year. And half of U.S. shoppers say the pandemic will affect how they'll shop for the holidays this year."
As with everything in 2020, it's time retailers and marketers pivot their holiday sales strategy in the wake of the coronavirus (COVID-19) pandemic.
What can you learn from Home Depot, even if you're not a brick-and-mortar store?
This year has been all about thinking creatively and adapting. Many are saying this is the death of Black Friday. However, I think it's simply another opportunity to adjust to your buyers' purchasing habits.
Neil Saunders, retail analyst and managing director at GlobalData Retail explains:
"Black Friday has definitely transitioned more into a digital affair in the past five years. The focal point is not that single day anymore. It's an event spread out over several days."
Home Depot is adapting. Instead of forging through with a plan they have done in years past, they're changing the way they sell because their buyers are changing the way they buy.
By providing two months worth of discounts, they open themselves up to earn even more than they would have in a single day.
Personally, I love online shopping and look forward to seeing how retailers shift gears to be even more digital this season. Companies who embrace change will thrive this holiday season. If we've learned anything over the last six months, it's that you have to continue to adapt to survive.
So, how will you adapt? Now is the time to start thinking about your answer, as we look ahead to 2021, with uncertainty still very much a part of our lives… as consumers, and digital marketers and business leaders.
Free Assessment:
How does your sales & marketing measure up?
Take this free, 5-minute assessment and learn what you can start doing today to boost traffic, leads, and sales.