How Major League Baseball enhanced their fan community during COVID-19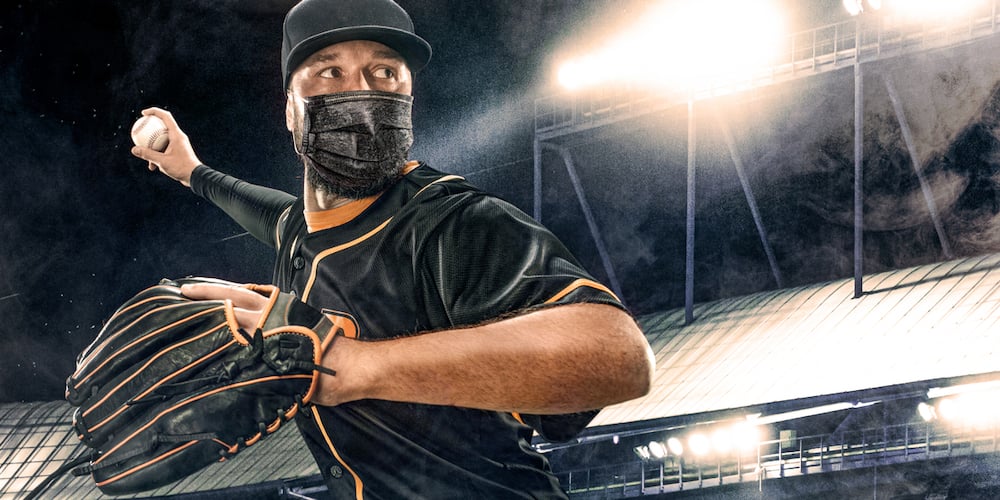 The coronavirus (COVID-19) pandemic has wreaked havoc on businesses of all kinds who depend on any sort of in-person events as part of their strategy. But Major League Baseball (MLB) has found a new and creative way to get their fans involved, even though in-person attendance is, for the most part, not possible.
They created cardboard cutouts of fans to fill the stadium allowing fans to see themselves in the stadium digitally since they couldn't be there in person.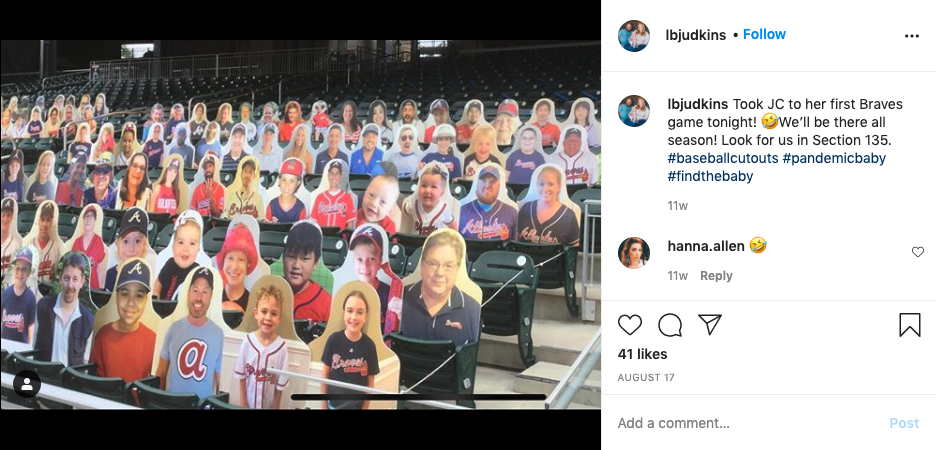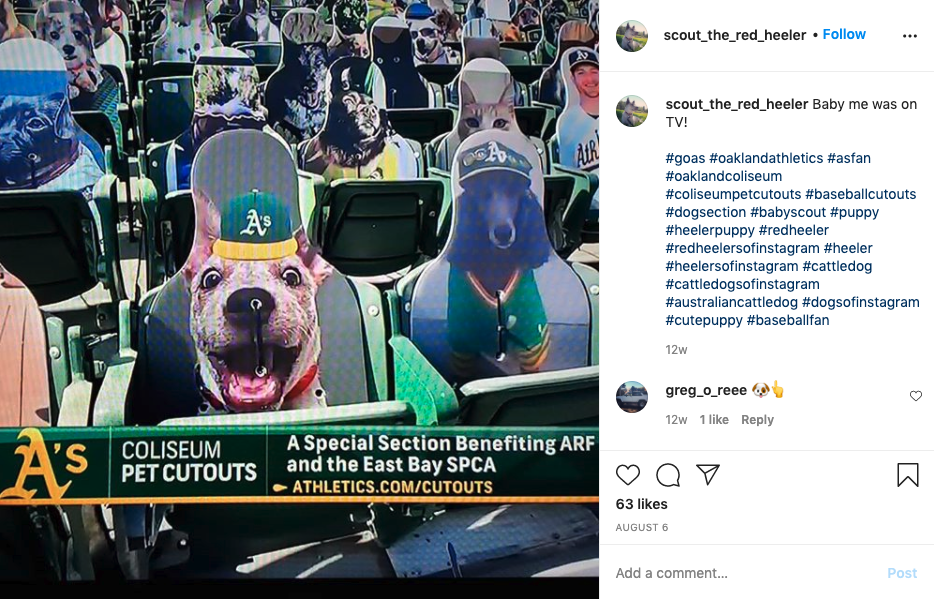 They also partnered with Snap to add an augmented reality (AR) experience in the MLB Ballpark App, which allowed fans access to eight different AR environments to put themselves digitally in the ballpark. Those images could then be shared via multiple social media platforms.
Image credit: SNAP
With these new initiatives, that were brought on by a lack of in-person experience, MLB's top strategy office, Chris Marinak realized that they need to "emphasize next year [that] the continued growth of new products and features on digital platforms allow[s] our fans to create a sense of community."
But what can other brands take away from these innovative approaches from the world of professional sports?
Digital communities matter than ever
If this pandemic experience has shown us anything as business leaders and digital marketers, it's that we need to be able (and willing) to adapt to meet the needs of our communities and our ideal buyers.
We need to meet them where they're at, whether that's with a video sales call, moving to a virtual events strategy, or thinking outside of the box like the MLB with their fan experience integration. In fact, what we are learning and implementing now will likely be relevant long after this pandemic ends.
Right now, however, people your ideal buyers are craving a sense of community and creating a digital one for your business can help give them a similar feeling to a physical community. Again, Major League Baseball is a prime example of this.
At IMPACT even before the pandemic, we created IMPACT Elite, a Facebook group that gives digital marketers, sales pros, and business leaders a place to connect, ask questions, and learn from one another:
From there we've grown our community into its own platform IMPACT+, which expands upon everything we've built within IMPACT Elite with exclusive courses, online trainings, recordings of event sessions and keynotes, role-based communities, and much more:
Being in the digital space we knew that a digital community made sense for us and now with the pandemic, it's clear that a digital community really makes sense for just about every business right now.
What is the right move for you?
Take a look at your business. Are you still able to connect with your customers digitally? Would your customers gain something by interacting with each other?
Creating a digital community as we did at IMPACT or as the MLB did could open up even more avenues for you to connect with those you do business with. But what it will look like will depend on your specific and unique goals and needs, as well as what your ideal buyers are actually looking for from you.
Start by defining what you would want to get out of your digital community:
Do you want to educate?
Do you want to foster discussion on a certain industry?
Maybe both? Or something else?
No matter how you choose to proceed, you must have a clearly defined purpose in mind when you think of ways to create digital community opportunities.
For example, with the MLB, their fans were struggling to adjust to the fact that they had been completely robbed of their in-person experience. They couldn't be there to cheer on their teams in-person, one of the best parts of sports. Their solution made it so that fans could be present (in a way), while also promoting the MLB brand in a fun and shareable way.
From there determine where you'll build your community — Facebook is a great place to start! — and start getting your top customers, or fans, into the community and then just build it up from there, always keeping the overall purpose in mind.
If you relied on in-person events, you may be looking more at creating a sense of community by taking your event strategy virtual. This is also something we've done at IMPACT, and we've created a number of resources around the topic:
No matter what avenue of digital community engagement you choose, remember that online community management for brands is a commitment that requires purposeful goal-setting and oversight.
Free Assessment:
How does your sales & marketing measure up?
Take this free, 5-minute assessment and learn what you can start doing today to boost traffic, leads, and sales.