How to Map Your Inbound Strategy to the Buyer's Journey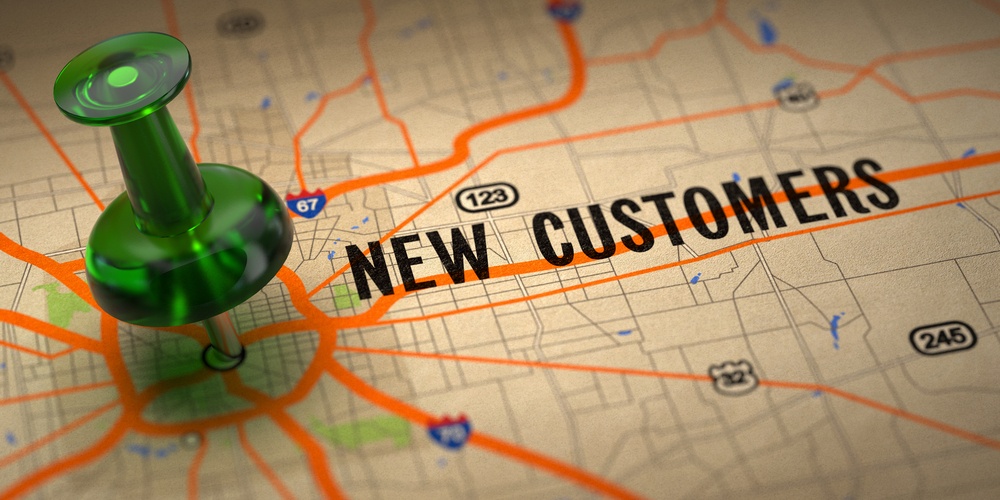 Pop quiz: What is the buyers journey?
We've talked about this a few times, but if you don't want to go track down the answer, here's the short version: The buyer's journey is the method in which modern consumers make purchasing decisions by navigating a path (or journey) that leads them from ignorance to the solution to their problem (hopefully your solution) through independent research and educational online content.
There's a catch, however: Most modern buyers simply don't need you anymore.
They don't want to be approached with a solution before they've done their own due diligence in researching not only their problem, but also all of the possible solutions. I can be a living example of this. I despise outbound sales/early selling. If you called me to advertise the coolest new product that would actually make my life a thousand times easier... I probably will shut you down almost immediately.
Why? Because I am an independent woman who don't need no (sales) man. Seriously, my trust in sales has plummeted, and I suspect the same for many other consumers as well.
Sales can no longer tell you that you need something and expect people to believe them. Pushing a product on a consumer like me too early is a surefire way to break trust with your prospects. It's as if we just met and you want me to introduce you to my family. Boundary. Crossed.
So, how do you get consumers to trust you?
What can you reach out and say that will be the magic phrase to convince them you're well-intentioned? Absolutely nothing. That's right, don't say a single word. At least, don't say anything directly to them. The approach you should take is shaping your marketing strategy around your buyer's journey.
"How Do I Know the Journey of My Specific Buyers?"
Each buyer is different. They are all unique in their own way, so before you go creating an inbound marketing strategy you first need to answer, "Who is my buyer?"
That's a very important question that if you don't know the answer to by now, you need to literally stop what you're doing and go back to the drawing board. You cannot have a marketing strategy in this day and age without knowing exactly who you're selling your product or service to.
You might be thinking, "Well, it's a lot of different people!" Great start. Go write each of those people down and start there. You need a buyer persona for each and every person who is your ideal target audience.
When you've defined your buyer personas, you can start understanding their journey. Essentially, almost all buyers navigate through a journey from awareness, to consideration to a decision. A consumer starts out not knowing that they have a problem, or not knowing they need something.
Once they are aware of the void, they enter the awareness stage. After understanding exactly what their problem is, they begin deciding how they could solve that problem through independent research. After they know what they need to do to solve their problem, they need to decide who can help them solve it.
This is the decision stage.
IMAGE
Now, if the journey is basically the same for everyone, why do you need personas?
Personas not only define your buyers interests, demographic and general behavior, but it can also dive so deep as to identify their decision-making style - which could be drawn-out or it could be quick. This will be particularly important when we discuss the content creation that supports the buyer's journey.
"What Does they Buyer's Journey Mean for My Marketing?"
You need to be involved in the buyer's journey each step of the way. "But wait, didn't you just tell me that I shouldn't bother the consumers anymore?" You're right, never bother consumers. But you know what doesn't bother me as a highly skeptical consumer? Facts and knowledge.
You know how I find facts and knowledge? Google, of course.
By now, you're probably creating blogs and resources for your website. Great start! But if you don't have a strategic plan for all of that content, you could be wasting some time and effort. What is your persona searching for in the awareness stage?
Write a blog about it. What is your prospect looking for when considering solutions? Write some content about it. If your prospect is in the decision stage and they are ready to purchase from you, do they have a way to effortlessly reach out to you? Whip up an awesome contact page.
The content that you create for each stage of the buyer's journey can be defined by top of the funnel, middle of the funnel and bottom of the funnel (TOFU, MOFU and BOFU for short - we love our acronyms). Before you start creating content, or if you've already started and need to fill gaps, map your existing content or your content ideas to each persona and their journey.
Do you have a lot of TOFU offers for your CEO persona, but nothing for the sales person? You have a hole to fill.
The easiest way to do this is through a content audit. Map out what you have and what you need in a spreadsheet to identify where you have an opportunity to inform a persona at a particular stage.
TOFU Content
When creating TOFU content, you want to answer the question of what. "What is my problem? What am I doing wrong?" You get the idea. Take the answers your personas will be asking Google before they really know what they need and you have TOFU content ideas.
If someone searches for that term, you will magically show up on their results (bonus points if you show up in Google's answers box like below).
IMAGE
When you create this content, your goal is not necessarily to have someone pick up the phone and call you right now about your French toast. You want to teach them something they didn't already know, so that you are able to build trust and establish thought leadership... about French toast.
As an example, if I notice I am coughing a lot, I may Google, "What does my cough mean?" Although I will inevitably see cough medicine ads, I am very unlikely to click on those ads because I'm not even sure what my problem is. I'm most likely to click on the link that appears to provide the most value in terms of answering my question.
MOFU Content
Now that WebMD.com has informed me that my prognosis is lung cancer, I'm definitely not clicking on the cough drop ads. What I need is some information on how to treat lung cancer. Now I will be searching for "methods of treatment for stage I lung cancer."
When answering this, you'll want to create content that answers why. "Why should I see a doctor? Why should I not smoke anymore?" You can answer all of these questions in a content offer specifically designed to inform your prospects of how they should handle their situation. You can use ebooks, webinars, MOPOs, or a variety of different content offers to answer your prospects questions in this stage.
BOFU Content
Now that I know I need to see a medical professional who specializes in lung cancer, how do I pick that person? We are answering the question of who here. Who is best equipped to solve my problem? Who is the best lung cancer specialist in my area?
Create things like case studies (ungate these so you don't hide your fabulous work from the whole world), demos or trials of your service. Make it easy for your prospects to locate you and contact you if they are ready.
"What Happens If I Don't?"
Well, you certainly wont see that patient for lung cancer only to find out they had a chest cold... They will have found someone else to treat their hypochondria. In the end, if you're not answering consumers' questions, someone else is. Someone else is building the trust with a potential customer and is forging their way as a thought leader in your industry.
The reality is that consumers have questions, but they are no longer asking you. They are asking Google. And you need to be there when they do so that you stay top-of-mind and are ready at the gate when they decide they need help.
Free Assessment:
How does your sales & marketing measure up?
Take this free, 5-minute assessment and learn what you can start doing today to boost traffic, leads, and sales.