New Google Feature Allows People to Message a Business Directly Through The Search Engine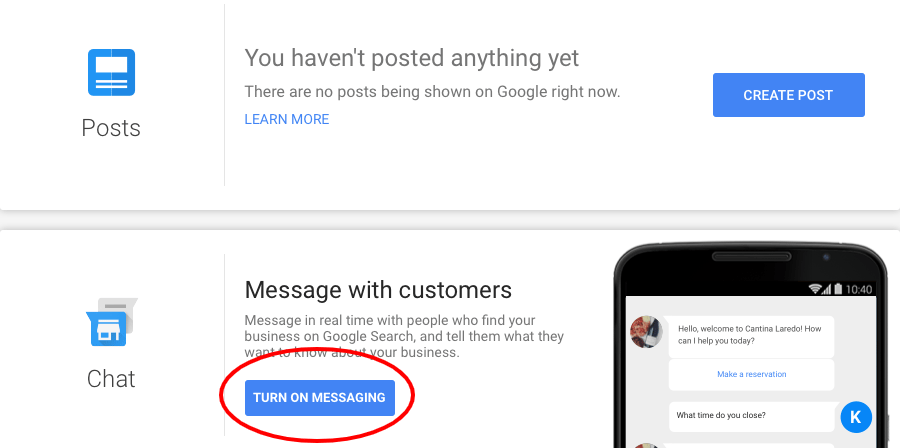 Google is testing a new search feature that allows local businesses to better connect with potential customers via Google My Business.
In the past few years, we've seen Google roll out several features for their "Google My Business" tool that allow users to locate a business, check hours of operation, view photos, read reviews, and more.
This past week, Google is taking this engagement a step further by allowing users to message businesses directly through the search engine.
They're calling this feature "Message this Business" and it will appear within the company's Google My Business profile box that appears to the right of search results.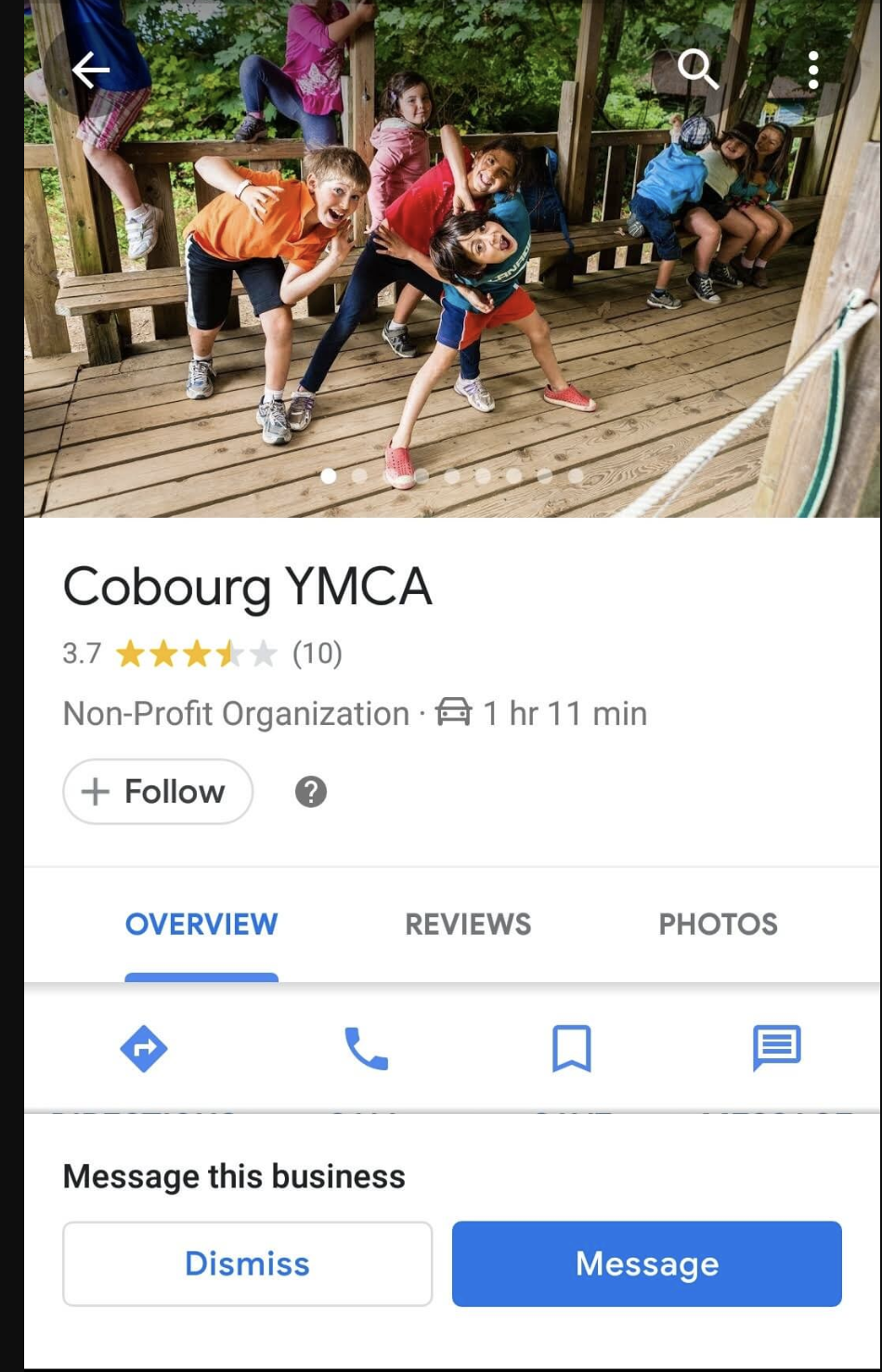 Why Google's Messaging Option Might Be A Winner
Google's new messaging feature is simply capitalizing on the popularity of live chat messaging options that have seen massive growth over the past few months.
Direct messaging options are nothing new. Many businesses have live chatbots such as those powered by Drift built directly into their websites to answer questions users might have as they browse.
Some businesses even add Facebook Messenger directly onto their Support page so a customer can message the business directly.
Despite its similarity to many of these existing messaging options, many speculate Google's feature will become the preferred messaging option for local businesses and their customers.
The fact is, many people find local businesses (or find more information about them) on Google or Google Maps. Having the option to talk to the business directly through this platform catches the user right where they're most likely to have questions, without requiring them to take an extra step.
Have you ever been looking at a new restaurant in the area and thought - is there free parking? Do they take reservations? Do they have different holiday hours?
A few years ago, we might call the business directly to confirm these questions, but the modern-day consumer is more keen on getting answers quickly than ever before - and if they can't find the answers they want, they'll likely move on to a safer option.
For this reason, this feature could present several opportunities for local businesses to win more customers. While some businesses might be overwhelmed with the added responsibility of watching out for these questions, paying close attention to this feature will likely be a positive for their bottom line.
At the very least, Google's new feature holds the potential to solve a lot of problems for both the consumer and local businesses alike, offering opportunities to connect earlier in the sales funnel and clear the way to new business.
How Can This Help Marketers?
While this feature is still being tested, there are a few key insights marketers can take away from Google's new update - whether you're with a local business or not.
1. People Want to Talk Directly to Humans
This insight is nothing new, but whereas connecting with a person by phone was once preferable, many buyers now see picking up the phone as a last resort rather than a first instinct.
The avenues we as businesses offer for communication should mirror these changing consumer preferences.
Consumers want clear answers to their unique questions - and they don't want to search 3-4 pages deep in your website to find them. For so long, we as marketers have focused heavily on making sure all the information a user needed was conveyed on our websites, but consumers today are demanding even faster, clearer results.
Marketers should lean into this growing demand, and take initiative to explore options where we can deliver on this expectation. This new messaging feature is one such option that is accessible at no added cost to businesses.
2. Use Questions to Generate Consumer Insights
If you're a local business utilizing this feature, consider it an opportunity to learn more about your consumer base rather than just a platform to monitor.
Live chat gives us the ability to hear directly the questions, frustrations, or comments our audience is having when engaging with us. Google's feature has the added benefit of getting these very early in the purchasing process.
Marketers should use these questions to build or elaborate upon buyer personas, and consider putting some frequently asked questions directly onto their website homepage to make sure they're catching all users who may have this same question (after all, if one person is live chatting that question, odds are there are 10 more people who thought about it but didn't ask).
Additionally, businesses can use this to gauge consumer demand and make more informed business decisions. For example, if you're getting a lot of questions about online ordering, consider adding it to win that business.
Is Live Chat Just A Fad?
All in all, this trend towards live chat options is not going anywhere anytime soon. In fact, consumers will continue to demand more personal, more immediate solutions to their problems.
As marketers, it's our job to meet these demands and adapt our strategies to seamlessly fit into how consumers are behaving.
By leaning into these trends rather than away from them, businesses can get ahead of the curve and take their customer service to the next level.
Free: Assessment
Does your website build trust with buyers and bring in revenue?
Take this free 6 question assessment and learn how your website can start living up to its potential.