Quora Becomes an Approved Tag Vendor with Google
Jason Linde also recommends this free guide, The Inbound Marketer's Guide to Search Engine Optimization.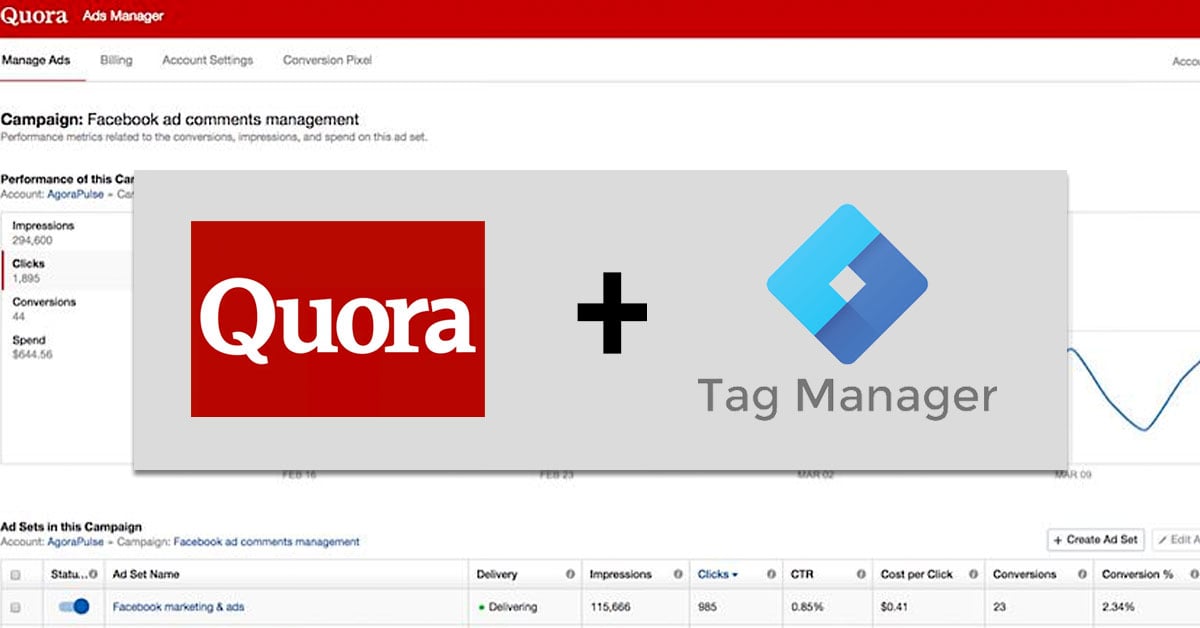 I was super excited to see that Quora announced a new integration with Google Tag Manager this week to help streamline its data tracking capabilities.
As many of you know, Quora already offered pixel-based tracking to it customers, but this partnership makes targeting prospective customers a little easier for marketers and advertisers.
Quora has been investing a lot of energy into growing its presence in the marketing space, specifically for advertisers who are looking to reach consumers while they are seeking answers.
Free Guide: The Inbound Marketer's Guide to Search Engine Optimization
Quora has over 300 million monthly unique visitors looking for those answers, which is a great opportunity for brands.
A Deeper Look into Quora
Ok, so for those who are not familiar with Quora, they are one of the largest online communities for questions and answers as well as one of the highest-quality user-generated content platforms available.
What makes Quora so unique?

Personalization
Credibility
High-Quality Content
Evergreen Knowledge
Demonstrates High Intent
Point blank people are coming to Quora to research important decisions and as marketers, it is becoming more and more critical to be present when these decisions are being made.
Not to mention that the content written on Quora is evergreen, delivering leads and driving influence even years after being written. This is an incredible opportunity for you to become an authority in your space over and over again.
What Does This Change Mean for You As a Quora Advertiser?
Quora's Google Tag Manager integration will help streamline the process of adding Quora's Pixel to your site so you can start leveraging the benefits quickly and without having to reach out to your development team to get a snippet of code added to the site.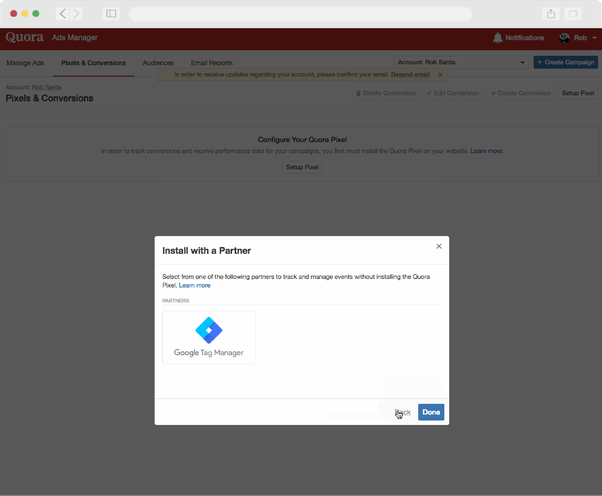 Some key takeaways on what you will be able to accomplish with the Quora Pixel:


Create pixel event audiences to retarget website visitors
Build lookalike audiences of your best customers.
Next Steps for Getting Started with Quora
My suggestion before advertising would be to get familiar with Quora and how it can be used in your space.
Create an account and get the pixel installed (via GTM) and start collecting data. Find the questions that relate to your business and give Quora a try.
If you have any questions or want to talk more deeply about Quora advertising, hit me up in IMPACT Elite. I would love to dig into it with you.
For more continuous information about where Quora is going with their platform check out their new podcast Grow with Quora.
"Every week, you'll learn how marketing experts leverage Quora's platform to drive business results. Each episode will provide fresh perspectives from advertisers, content marketers, agencies, and brands using Quora. Tune in for valuable insights into how experts establish thought leadership and build credibility, find relevant topics for content marketing, conduct competitive research, reach potential customers with advertising, and more."
And who knows… maybe you will catch an episode with an IMPACTer or two :-)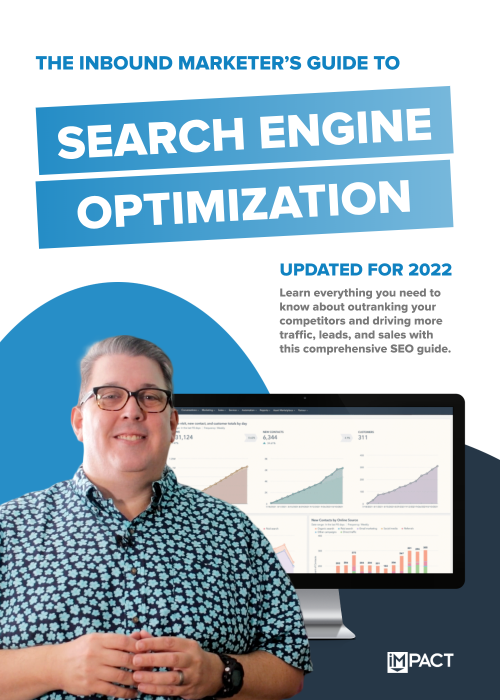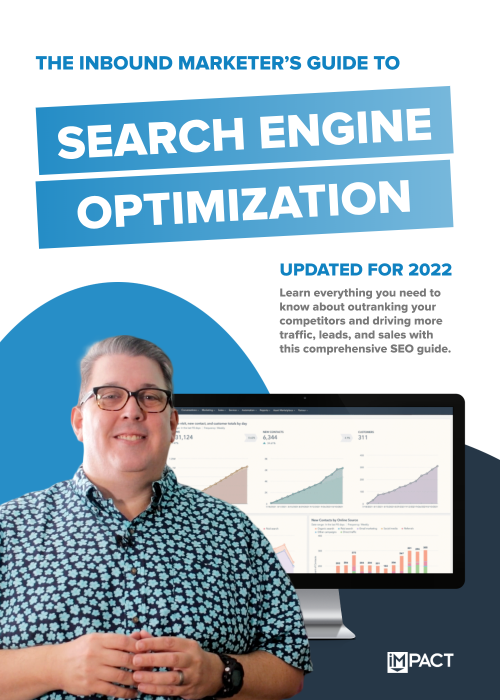 Free Guide:
The Inbound Marketer's Guide to Search Engine Optimization
Generate more traffic, leads, and sales with search engine optimization
In this free guide, you will learn:
What search engines are and who uses them.
What search engine optimization is and how it works.
Best practices for search engine optimization.