25 Statistics About Landing Pages That Every Business Can Learn From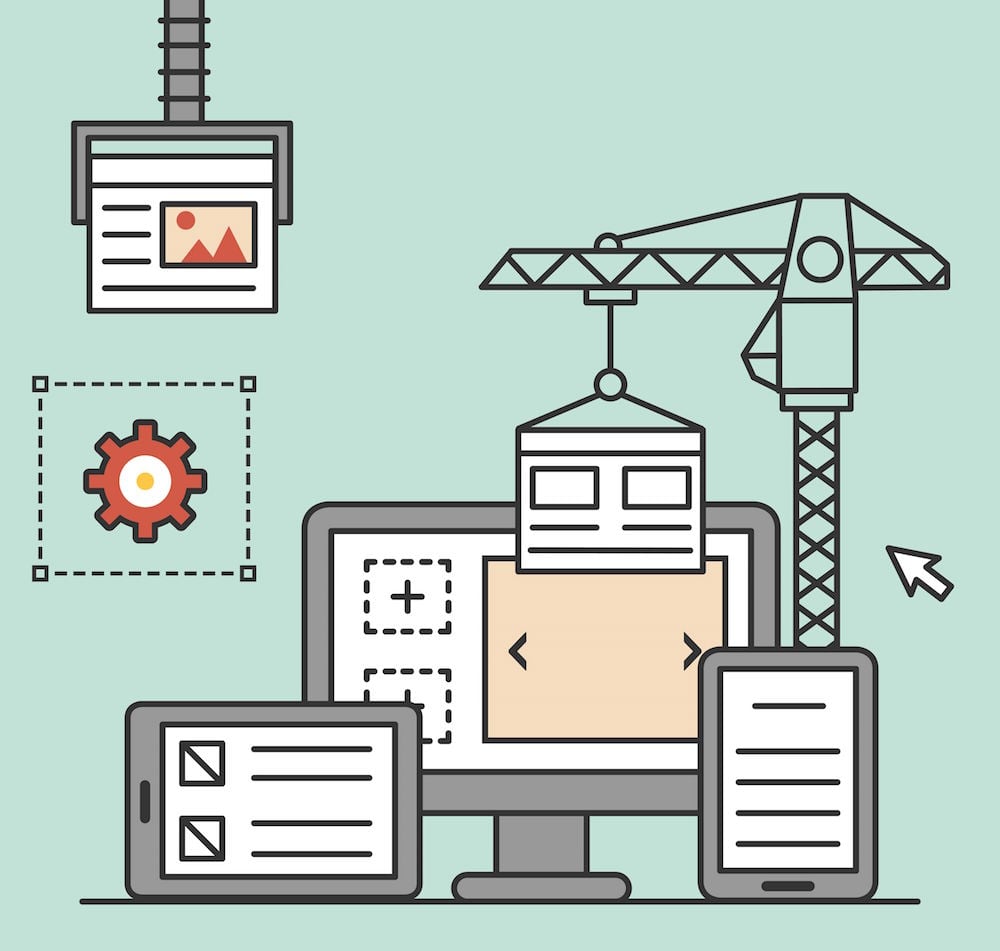 Landing pages are a crucial part of the Inbound Methodology, but just a few years ago the average business owner was unfamiliar with landing pages and how to get the most from them.
Today, marketers everywhere are not only using them, but doing what ever it takes to optimize their performance. They are looking at buyer behavior, page load times, form lengths, and more to get the most conversions.
Here are 25 eye-opening statistics about landing pages to give you further insight into the role of landing pages in your buyers' journey and how to get more out of them.
1. Getting landing pages built and tested is one of the top five challenges faced by B2B marketers (Source)
There's still some confusion regarding the design and optimization of landing pages. However, the entire process is made simple when using marketing software such as what HubSpot offers.
2. Of B2B companies that use landing pages, 62% have six or fewer total landing pages (Source)
More isn't always better, but in the case of how many landing pages, the higher the number the more opportunities to get found and gain leads.
3. Only 48% of marketers build a new landing page for each marketing campaign (Source)
Although I'd like to see this number higher, I'm actually surprised that almost half of businesses are doing this.
4. Only 52% of companies and agencies that use landing pages also test them to find ways to improve conversions (Source)
With all of the tools available today, A/B testing to improve conversions is an absolute no-brainer. Get a leg up on your competition using HubSpot or Optimizely to A/B test aspects of your landing page including: form length, imagery, and text among other things.
5. 48% of landing pages contain multiple offers (Source)
This isn't a best practice for landing pages. You want to have one specific offer for each landing page to keep your prospect focused on one thing at a time.
6. 42% of offer-related graphics on landing pages are not clickable (Source)
Unless clicking the image causes a form to pop up, there's no reason to make the graphics clickable. You want to keep the visitor on the page, focused on your offer.
7. Only 16% of landing pages are free of navigation bars (Source)
Like the statistic above, removing all navigation from your landing page helps keep your visitor put. You don't want them clicking off the page before they've filled out the form.
8. Roughly 75% of businesses have problems finding suitable expertise for optimizing their landing page copy (Source)
With the advancements we've made in conversion rate optimization, there's no reason you shouldn't know how to test and improve the performance of your landing pages. Consider softwares like HubSpot, Hotjar, or Optimizely to start testing your landing pages.
9. Using videos on landing pages can increase conversions by 86% (Source)
It's no secret that videos are extremely effective, but they do not making regular appearances on landing pages
10. The testing of multiple landing pages is considered an advanced and difficult methodology (Source)
If you're not using HubSpot or another marketing automation software, running multiple A/B tests can actually be a challenge. However, this likely won't be seen as an advanced methodology as more split testing software hits the market.
11. President Obama raised an additional $60 million, using A/B Testing (Source)
You might not see an increase of $60 million in revenue, but it's worth a shot!
12. C
ompanies see a 55% increase in leads when increasing their number of landing pages from 10 to 15

(Source)

Having more landing pages allows you to provide more offers, run more campaigns, and ultimately reach more prospects.
13. Companies with 40+ landing pages get 12 times more leads than those with 5 or less (Source)
Maybe this is getting overstated at this point, but more is always better with landing pages!
14. Conversion rates typically range from 1 to 3 percent (Source)
Despite what many sleezy internet marketers will promise you -- most businesses don't see conversion rates much higher than 3 percent. However, that doesn't mean you can't see conversion rates that are much higher.
15. Long landing pages can generate up to 220% more leads than above the fold call-to-action (Source)
The keyword in this statistic is can. The length of your landing page should be determined by what you're offering, but it's always something to consider testing.
16. 44% of companies use split testing software (Source)
Without split testing software, it really is a hassle to optimize for conversions.
17. A/B testing is the most used method for improving conversion (Source)
It's simple and it works. Until something better comes along, this is the method we're sticking with.
18. Most companies are employing a variety of conversion optimization best practices but are dissatisfied with their proficiency in them (Source)
There's a lot of misinformation online about Inbound Marketing, so businesses often get on the right track but don't understand the details. That's where we can help.
19. A 1 second delay in your site speed can result in a 7% reduction in conversions (Source)
It might sound silly to you, but people have so many options online that they'll often leave a website and not come back if it doesn't load instantly.
20. Only about 22 percent of businesses are satisfied with their conversion rates (Source)
This is partly due to exaggerated claims of conversion rates online, but once businesses realize how much of a difference a small boost in conversions can make -- it's only normal to want more.
21. Approximately 61 percent of companies carry out less than five tests every month (Source)
Although you should always be testing, you do reach a point where you feel like you've tested everything you can. To put things in perspective, Google runs thousands of A/B tests every year.
22. Using correct targeting and testing methods can increase conversion rates up to 300 percent (Source)
Correctly targeting your buyer persona will have the biggest impact on your landing page performance.
23. More than 90% of visitor who read your headline also read your CTA Copy (Source)
The key is to get prospects to read your headline. If they don't read the headline, they won't make it any further on the page the vast majority of the time.
24. More than 20 percent of businesses have reported that they do not have an effective strategy for landing page testing (Source)
Don't let this be you -- get a conversion rate optimization strategy in place today!
25. You have only 8 seconds to make a compelling headline (Source)
Attention spans online are shorter than ever. That's why the headline is the most important piece of copy on any page.
Free Assessment:
How does your sales & marketing measure up?
Take this free, 5-minute assessment and learn what you can start doing today to boost traffic, leads, and sales.