4 tools to manage your personal productivity and organization [IMPACT Toolbox May 2020]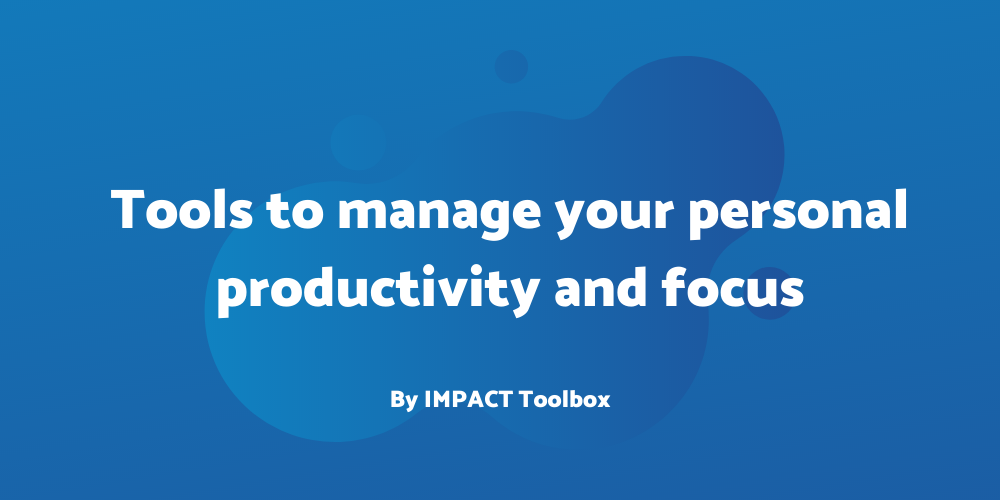 How has your focus and productivity been lately?
I don't know about you, but it's been a real struggle for me. The initial adrenaline surge of "all hands on deck" has subsided a bit and April just slogged by — not that the future is any more certain, but adrenaline can't last forever.
I made some progress across all my important initiatives, but not as much as I would've liked, and not in the way I was hoping.
Work time overflowed into family time, and family time into work time. And that's not a sustainable environment for anyone. I couldn't let May turn out the same way, and certainly not the rest of 2020.
Now, I'm actively working on ways to give myself deep focus work time, guarding my calendar, and setting habits to avoid getting distracted so I can maintain maximum productivity.
Where do I turn when I run into shortfalls in my workflow? New tools!
Today, we're going to look at the tools I use to improve my own productivity and organization. Some of them you've probably heard of, and others I guarantee you haven't.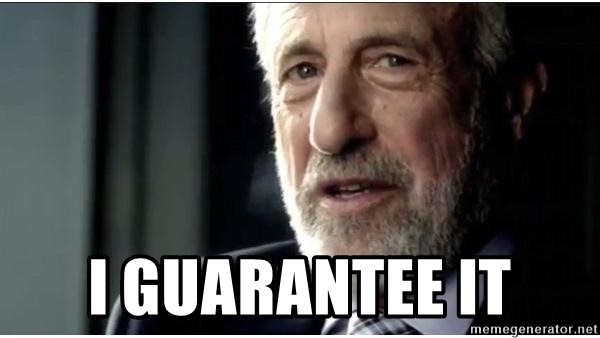 This article is part of our IMPACT Toolbox series.


With IMPACT Toolbox, we discuss all of the latest (and sometimes underrated) sales and marketing tools that you need to try. We make recommendations by category, helping you figure out what tool is best for your situation, and introduce you to tools you may not hear of otherwise.
Have questions about a marketing tool? Want to know whether or not we've reviewed it? Reach out to @morganandrewv on Twitter and we'll see how we can help.
Today we're going to look at:
1. Basecamp - Organizing communication around what's most important in your business
Price: Free (limited) personal account, Full access for flat $99/mo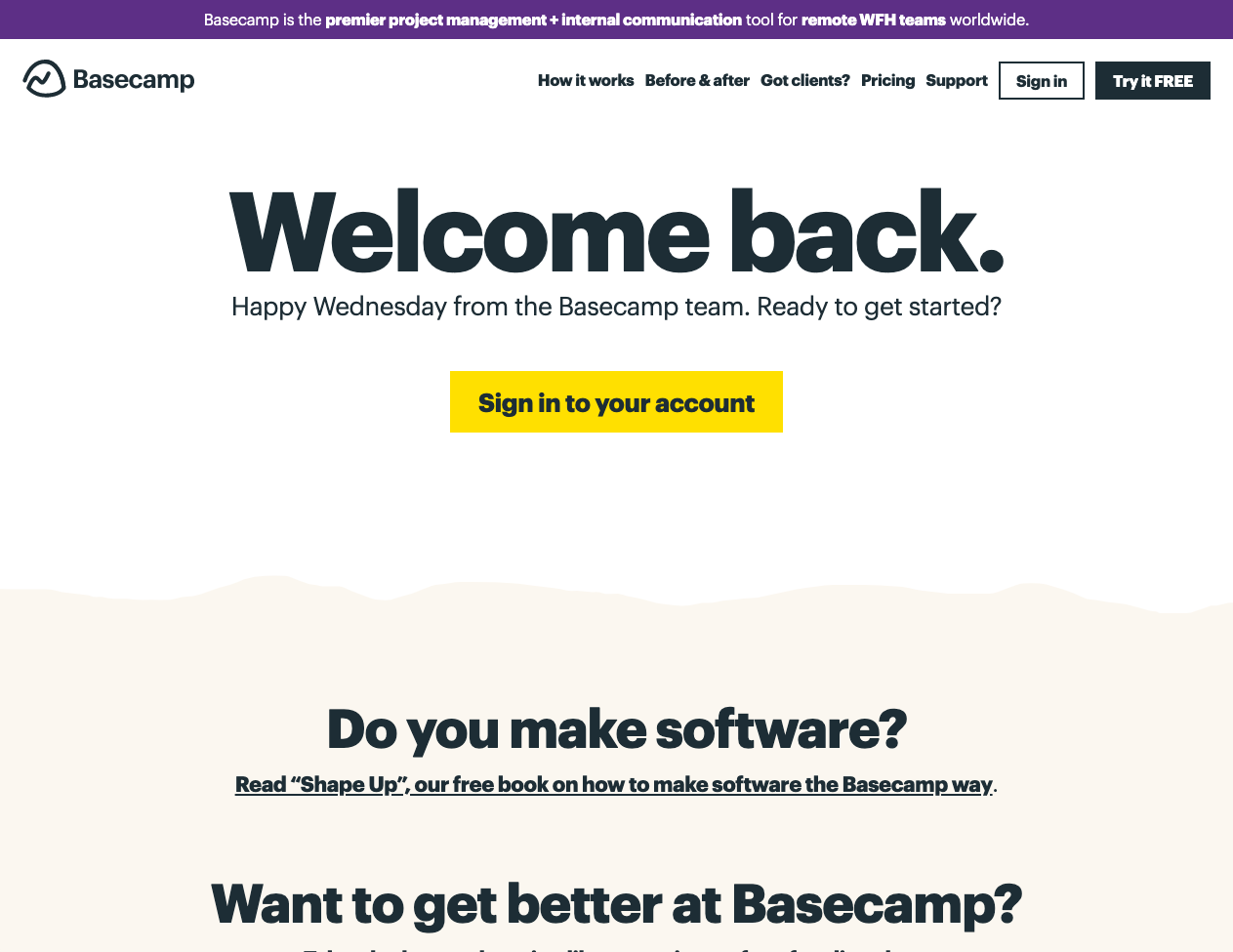 I'm far from a Basecamp pro, but I have bought into their philosophy.
A lot of the things we do are over-complicated and not focused on what actually matters: getting quality work done sustainably.
Basecamp does away with most of the complexity of standard project management tools (such as Jira, Microsoft Project, etc). If you've used those tools, you know exactly what I mean:
Multi-tab, multi-step, and multi-field forms just to add a task
Epics, stories, boards, dashboards, kanban, scrum
Slow interface (I cannot tell you how many times I started typing in a search field only for the page to "finish" loading, remove my cursor from the field, and start assigning and breaking issues because of the keyboard shortcuts I was unintentionally triggering)
Story points and value points (requiring each "ticket" to be fully understood and scoped before ever reaching the person who does the work)
Requiring a project manager role to fully utilize the tool
Deep breath.
In a breath of fresh air, everything in Basecamp is based around the core concept of good communication.
A core tenet of that is that email is not the best communication channel for many things. While it's good to have as a trackable standard, email threads can be hard to manage and difficult to collaborate on.
Instead of email threads (which splinter as soon as two people respond separately, and are only visible to the recipients), Basecamp operates around discussion threads.
You can view all aspects of a conversation, from every party involved, in one chronological place, tied to the context of the conversation (topic, task, event, document, etc).
And you can see all of the discussions you have access to even if you aren't getting notified of every comment (*cough*email*cough*).
The main thing Basecamp enables me to do is know that nothing is slipping through the cracks, that I can communicate when I have the time to do so, and that I can reference something way after the fact much more easily than an email or Slack message.
I cannot emphasize enough how valuable it is to not get notified of every little chat message, but to get meaningful updates that I can consume and respond to when I'm in a good headspace to do so.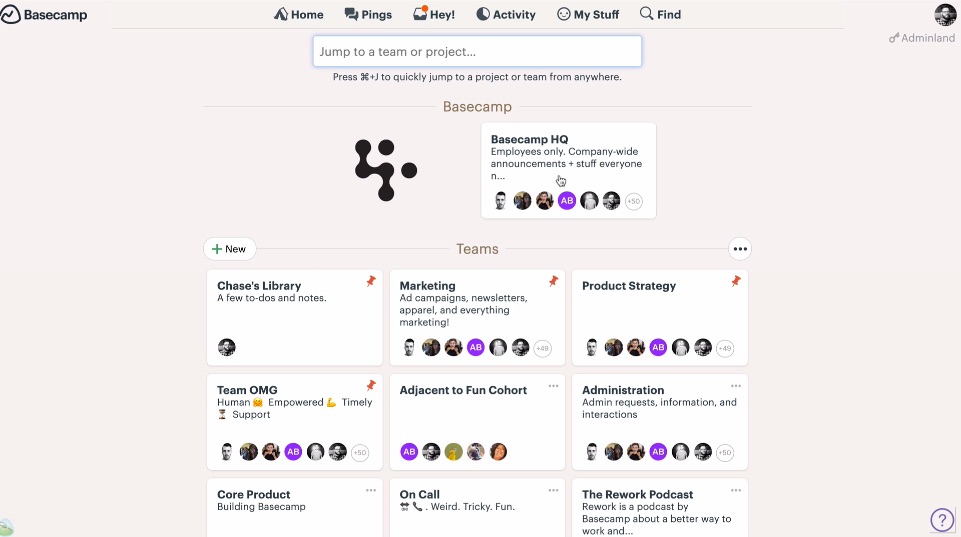 The main Basecamp interface is split into three main tiers:
HQ - the hub for everyone in your company
Teams - facilitating communication focused on long-term groups of people
Projects - temporary structures that have an expected end (time, deliverable, etc)
Within each of those, there are a number of tools that can be enabled or renamed to suit that particular instance:
Message Board - main communication channels
To-dos - task organization and assignments
Docs & Files - uploaded or linked from other services (Dropbox, Google Drive, etc)
Schedule - what is time-bound or event specific
Automatic Check-ins - recurring questions that don't require you to pester
Campfire - casual chat environment when needed
Email Forwards - email does still happen, and this brings it into a discussable format
Each individual item within those tools can have a discussion attached, so any conversations you have can be focused around the relevant topic.
If you're interested in a deeper dive and to know how Basecamp uses Basecamp, checkout their live tour.
Who is not a fit for Basecamp?
If you work for a large enterprise company, Basecamp may not be a great fit.
Technically you could make it work, but Basecamp has no interest in serving massive companies. They work for the Fortune 5,000,000 and their software is ideal for medium and small businesses as the teams are smaller as well.
It's also not designed to be a direct replacement of complex or proprietary project management tools.
If you require complex workflows and nitty gritty fine-tuning (detailed time tracking, estimates and quotes, etc), then Basecamp probably wouldn't work well for you.
Their integrations can help fill the gaps, but you may need to have two systems working side-by-side to make that work with Basecamp (boo complexity).
Unless some of those tools and processes are needlessly overkill and you could work better following the Basecamp way...


2. Notion - The crazy flexible digital notebook that can store just about anything
Price: Free personal account, advanced features for $4/mo, Team for $8/mo/person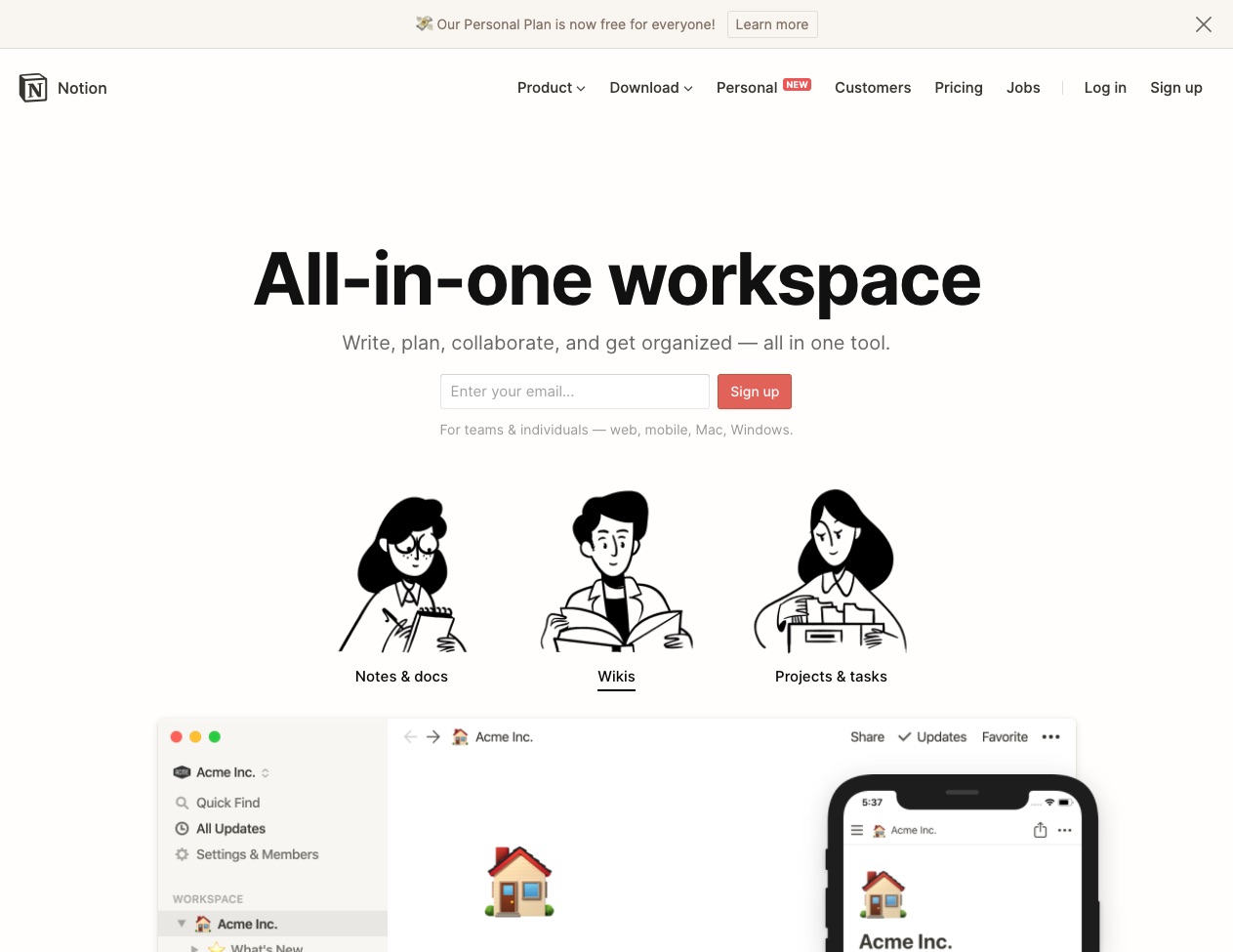 I bounce between note-taking apps like a pinball in a… pinball machine.
Having a consolidated place to put my thoughts is a big deal to me. I need to be able to record things as I think about them (in meetings, while working on a project, while brushing my teeth).
I may not always follow up on the idea, but at least getting it out of my head and into a searchable place helps my brain let go of that thought and focus on the task at hand.
Plus, if it isn't written down, there's about a 112% chance that I will forget it.
For years, I used Evernote, but it got slow and bloated (spread too thin with integrations instead of core features, slow search, cluttered interface which made organization a hassle) and I couldn't bring myself to stay with it.
I switched to Bear for a year or two, and while I enjoyed the simplicity I needed something a bit more robust (the same reason Apple Notes didn't work for me).
Over the last few years, another app has broken onto the note-taking scene and has continued to iterate and deliver tons of value: Notion.
Notion does a ton (probably more than you or I would ever need to use it for), making it very flexible to the workflow of the person using it.
It can be a simple note-taking app organized by pages, a to-do list or wiki, even a kanban board or complex table.
What really separates Notion for me is that level of flexibility.
Instead of being forced into notebooks and tags within Evernote, I can just nest pages within one another, making them as simple or complex as they need to be without worrying about how to split up my notes to fit the platform.
And while Bear is beautiful in its simplicity, there were too many occasions when I needed a more complex layout (like charts, tables, or full web page clipping) that just lost its usefulness when converted to text within Bear.
There's even Notion Experts to help you maximize your use of the tool.
My biggest recommendation: Start small (just notes on pages, nest within pages as appropriate). You'll find more use-cases as you add more to the software.
Who is not a fit for Notion?
If you're not a digital note taker, don't waste your time.
While some apps (like Evernote or Microsoft OneNote) allow you to digitize handwritten notes or PDFs (making them searchable), Notion lacks OCR (optical character recognition), so you would need to add digital commentary around those things to be able to find them later.
3. Sunsama - The task list and calendar hybrid app that may be my favorite app ever
Price: $20/mo (with two-week free trial)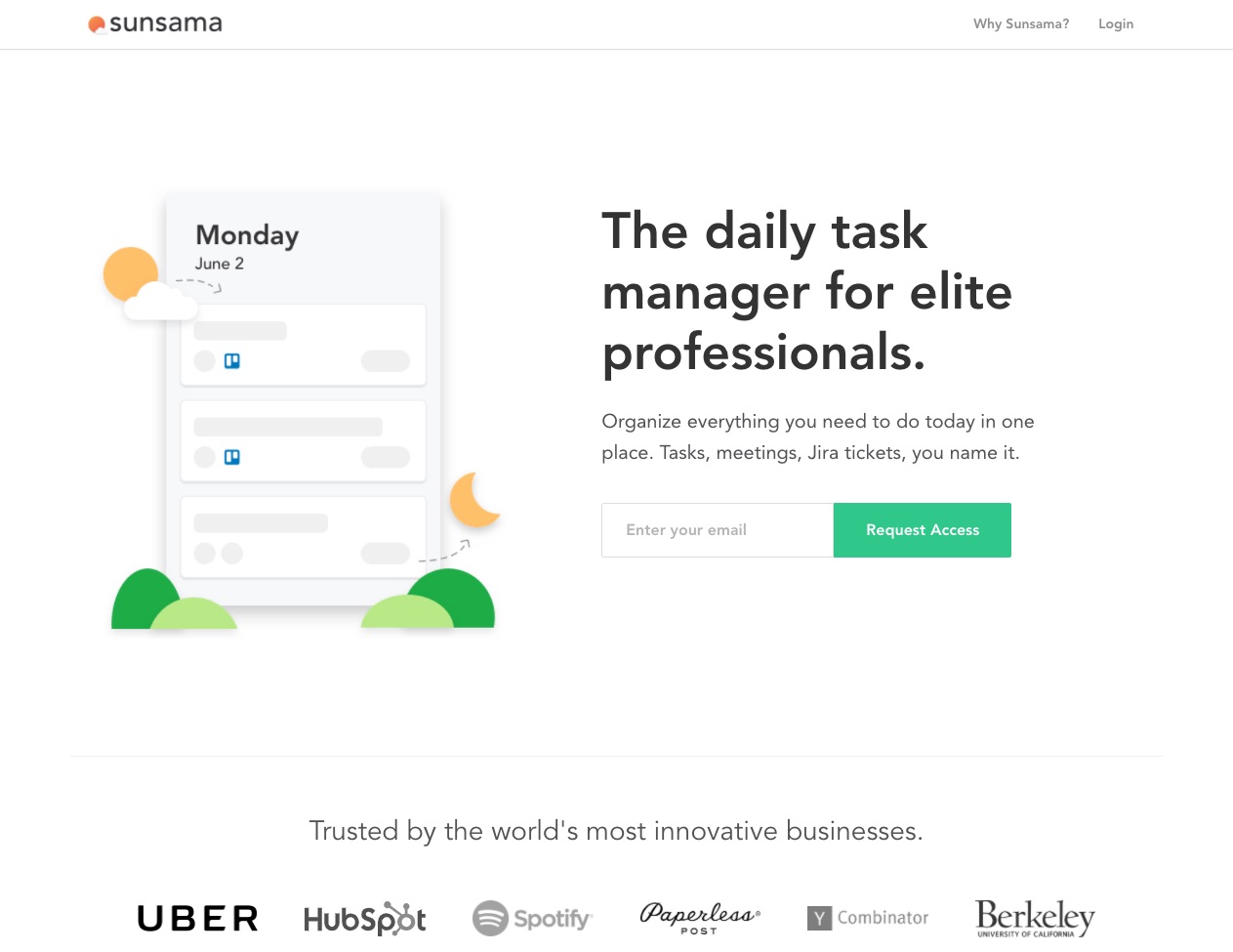 I just stumbled on Sunsama it in the last few weeks (I'm still on the free trial), but I am very intrigued by what it offers.
The main idea is that you can organize all of your tasks and calendar events into a flexible, consolidated system.
It takes tasks or actionable things from a number of other applications and brings them into one place to be planned, worked on (commented, subtasked, etc), and finally checked off.
Instead of copying an email, or manually moving tasks into my personal tracker of choice, Sunsama pulls from their integrations and allows you to drag onto your daily task list. No rework, just simple organizing.
The calendar functionality requires a Google calendar (for now), but it may be worth setting up a Google account and syncing your other calendars to it just for this.
It feels like Trello and your calendar had a baby, and that baby is actually from Krypton and has been super-powered by our yellow sun.
You plan your day ahead of time, including the set meetings you have and then estimating the amount of time each of your higher-level tasks will take.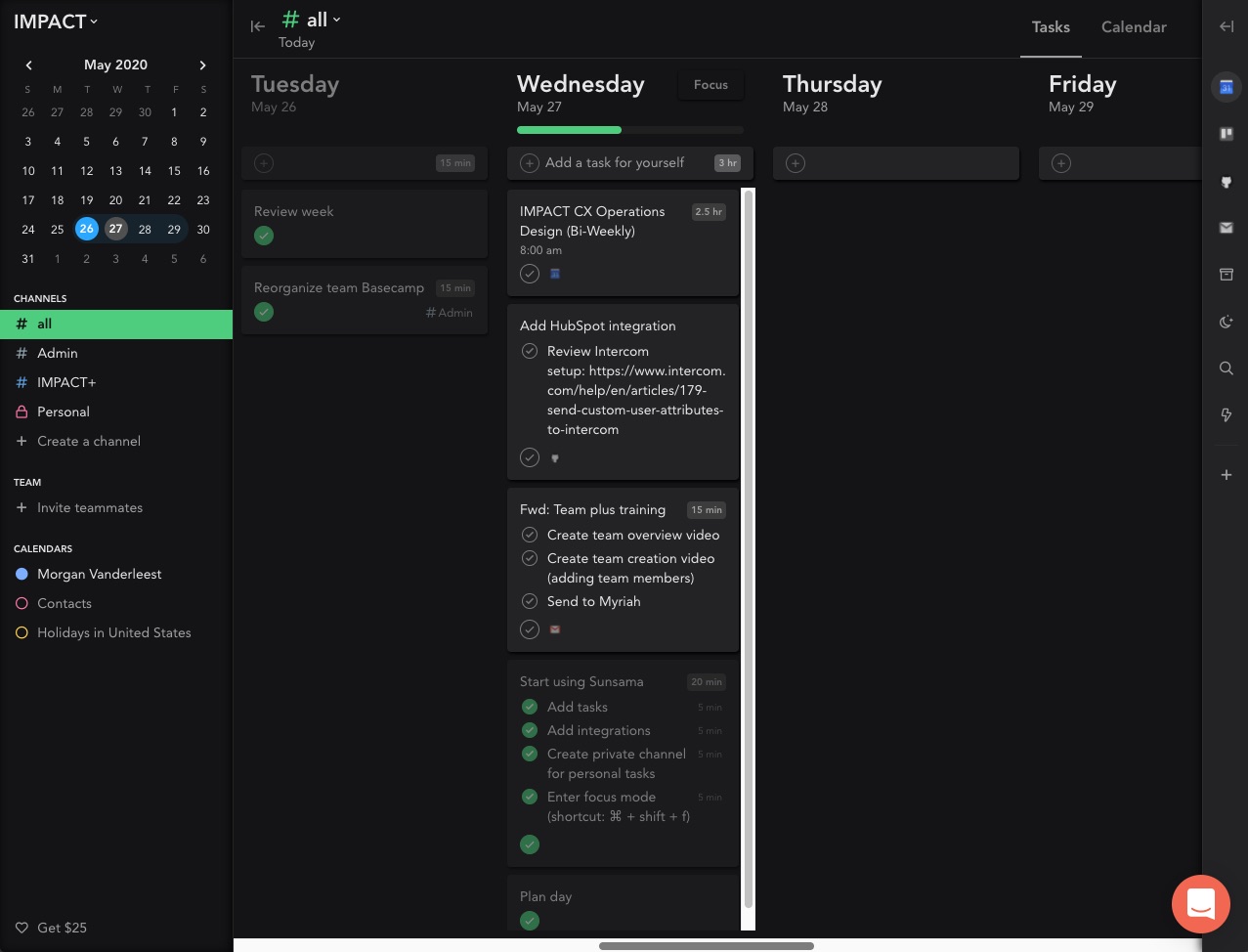 Whatever you don't finish will just roll to the next day, and anything planned for future days can be easily dragged forward if it's something you can tackle now.
After each week, you take the time to reflect from both a data perspective (charts!) and general feelings (with prompts like "What work was rejuvenating? What work was draining? Is this workload sustainable?").
With your calendar accessible, you can take notes for each meeting and add action items which get added directly to your tasks so you can organize when you're actually going to work on them.
Sunsama integrates with these project management tools:
Trello
Gmail
Jira
Asana
Todoist
GitHub
Gitlab
Checking something complete in Sunsama will do the same in the associated app. And for Gmail, you can decide what workflow is tied to importing an email and checking off an email (like marking it as read and archiving it).
Sunsama is looking like the task and calendar hybrid app I've always wanted. You can
keep track of my continued review on Twitter.
Who is not a fit for Sunsama?
If you're not a Google Calendar user, you're going to be missing out on a huge component of Sunsama. Hopefully we see more calendar integrations in the future though.
If you're not using any of the integrated project management tools, you may be doing some double work. But even just the built-in tasks are useful.
If you're looking for a free/freemium option, Sunsama isn't a fit.
You can get a taste of it with the free trial, but you'll probably be hooked so don't try it if you aren't willing to pay $20/mo to be more productive.
4. Pocket - Save that tab to read (or listen to) later instead of falling down the rabbit-hole
Price: Free plan, Premium starts at $5/month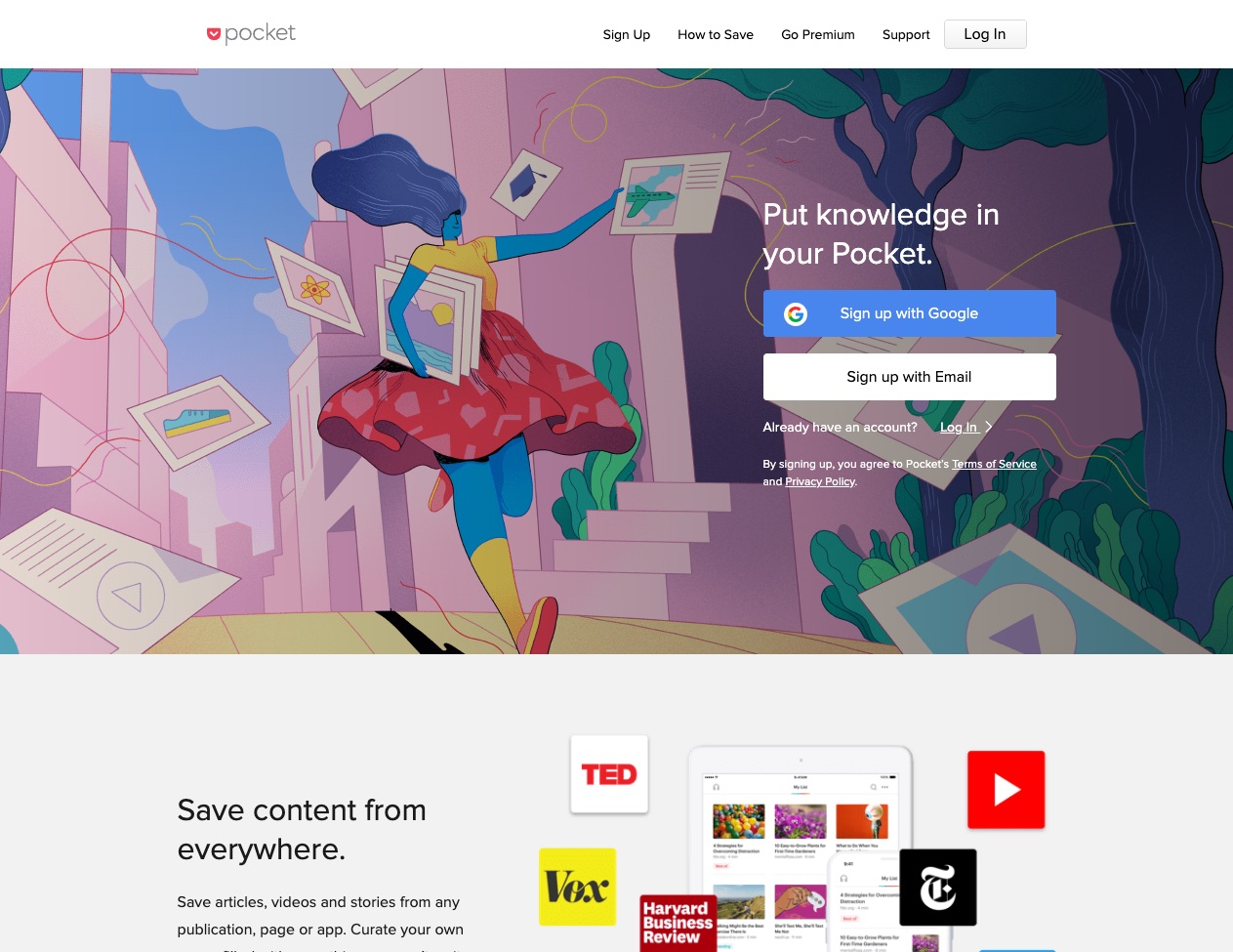 As of this writing, I have 47 Google Chrome tabs open.
If the first step is admitting I have a problem, then you'll have to drag me kicking and screaming up those steps…
Surely I'll get to them at some point, right?
Probably not.
Luckily, I have Pocket to help me cut down this number.
I never have to worry about not remembering about an article that I want to read, because I can hop into the Pocket website or mobile app and catch up.
Pocket is a browser extension that makes a copy of a web page and creates a reading-friendly version of it for you to store and read later.
As someone who will forget about anything that isn't written down, Pocket is a lifesaver when I stumble on something I want to read but don't want to bog down my brain with at the time.
And there's another fancy feature I started using recently: spoken audio versions of the pages you pocket.
This has been a great way for me to catch up on articles without having to stare at my phone/computer the whole time.
Who is not a fit for Pocket?
This is one of the tools that doesn't have a cut and dry "not a fit" scenario. If Pocket doesn't jive with you, I'd highly recommend some kind of web clipper tool so you can close out those tabs and have a consolidated place to do your article catch up
(Instapaper is a good alternative).
Set yourself up for a productive second half of 2020
Even in the best of times, we all struggle with productivity and focus.
Now more than ever, we need to set ourselves up with the habits, processes, and tools that will enable us to be our best selves.
I'm always open to trying new tools, but you don't have to be. If you lean into what is already working for you, that may be your ideal setup.
Remember, the tool itself doesn't matter half as much as how you use it.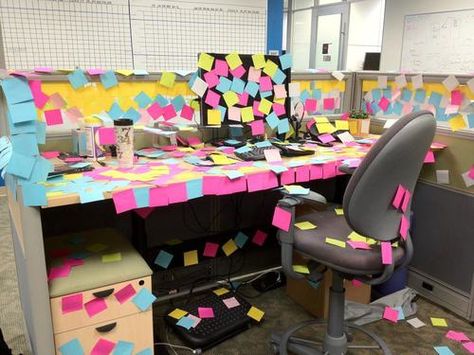 Now go focus on your business.
Did you find something useful in our round-up? Let us know how one of these tools helped improve your business in IMPACT+! And if there's a specific tool you have questions about, let us know and we'll see if we can help you figure out the best option for you.
Free Assessment:
How does your sales & marketing measure up?
Take this free, 5-minute assessment and learn what you can start doing today to boost traffic, leads, and sales.