Up Close & Personal with 14 Tools from #IMLive19 [IMPACT Toolbox Aug 2019]
Morgan VanDerLeest also recommends this free guide, The Beginners Guide to Inbound Sales.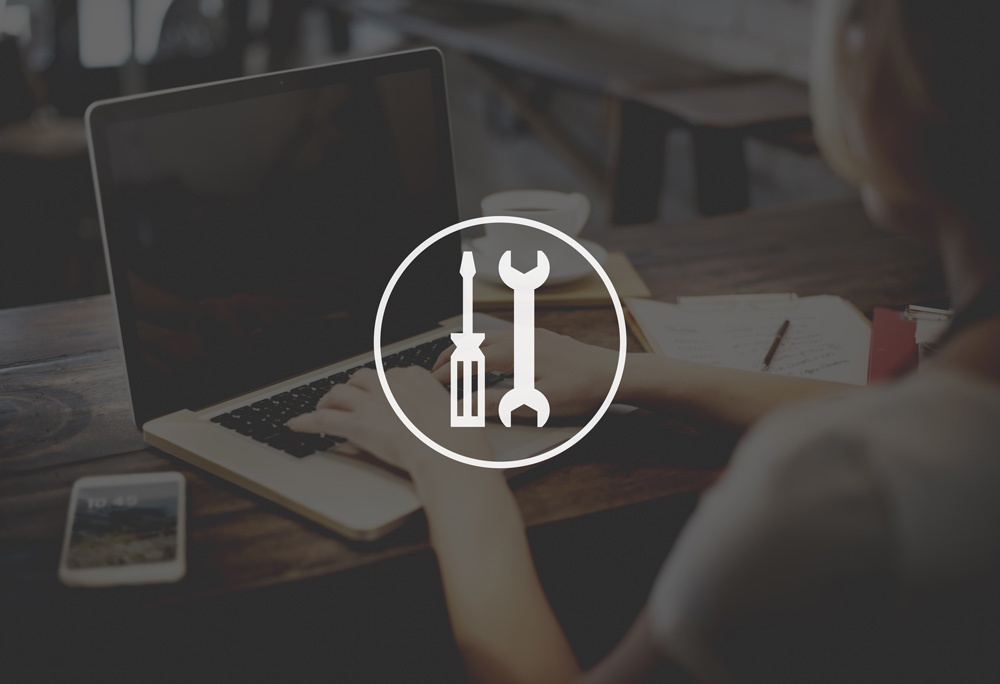 You know what sucks?
Not being in the know.
Yes, FOMO is real and if you weren't at IMPACT Live 2019, there was a lot to take in.
Luckily, whether you were there and didn't have time to check out all the tools, or if you weren't, I am not about to let you miss out.
Free Guide: The Beginners Guide to Inbound Sales
Let's dive into the 14 tools and sponsors we explored at the event.

This article is part of our IMPACT Toolbox series
With IMPACT Toolbox, we discuss all of the latest (and sometimes underrated) sales and marketing tools that you need to try. We make recommendations by category, helping you figure out what tool is best for your situation, and introduce you to tools you may not have heard of otherwise.
Have questions about a marketing tool? Want to know whether or not we've reviewed it? Reach out to us and we'll see how we can help.


Today we're going to look at:
1. Vidyard: The video platform that helps you drive more business results
Price: Free versions, with upgraded features starting at $80-150/mo for Sales / Marketing tools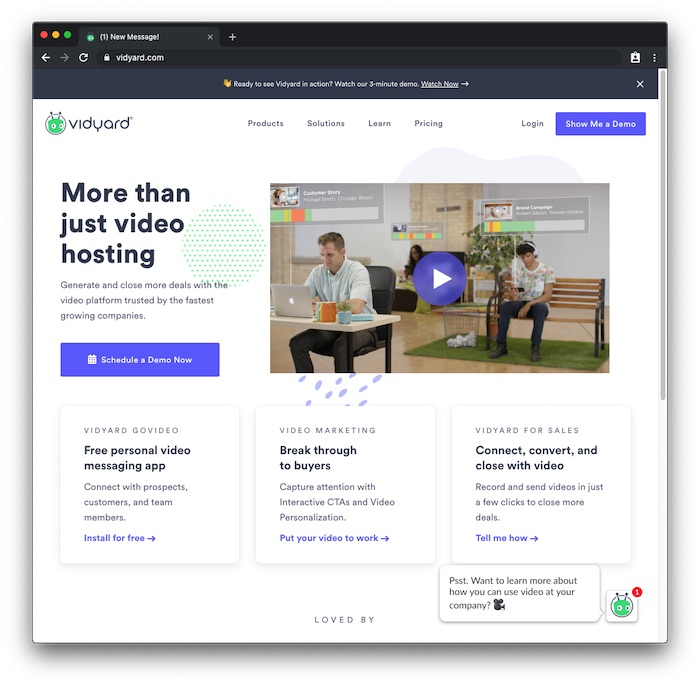 We love Vidyard. In fact, it's a partner of ours.
We use it for the videos on our website, our one-to-one sales videos, and internal videos within IMPACT.
Tyler Lessard, VP Marketing at Vidyard, did a fantastic two-part talk at IMPACT Live 2019.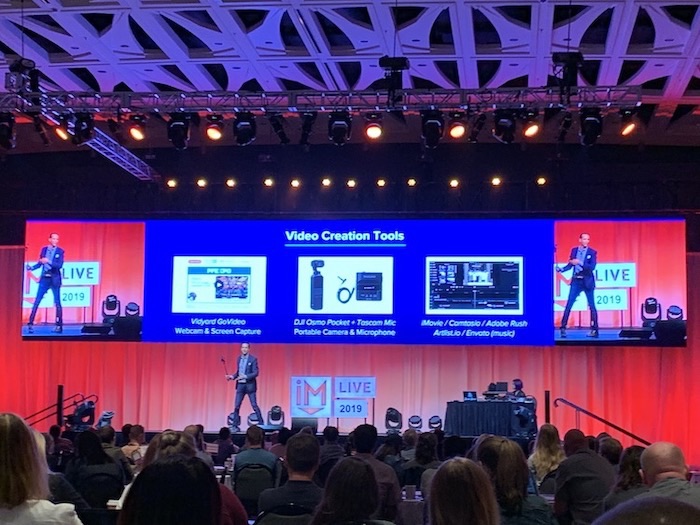 Tyler Lessard of Vidyard showing budget-friendly - but powerful - video creation tools
He randomly selected a company from the audience on day one, shot some video with them around Hartford, and turned around a few website videos for his talk on day two (where he walked through how he did it and the tools he used).
It was incredibly empowering to see how a few pieces of inexpensive hardware and Vidyard's platform could take you from zero videos to a series overnight. Literally.
I cannot say it any better than our Director of Inbound Training and Video Strategy, Zach Basner, in his guide for understanding and getting started with Vidyard.
If you have questions, let's talk about implementing video and Vidyard in your business.
2. DigitalMarketer: The premier online community for digital marketing professionals
Price: Free account option, Execution Plans starting at $27, Workshops and Certifications $95+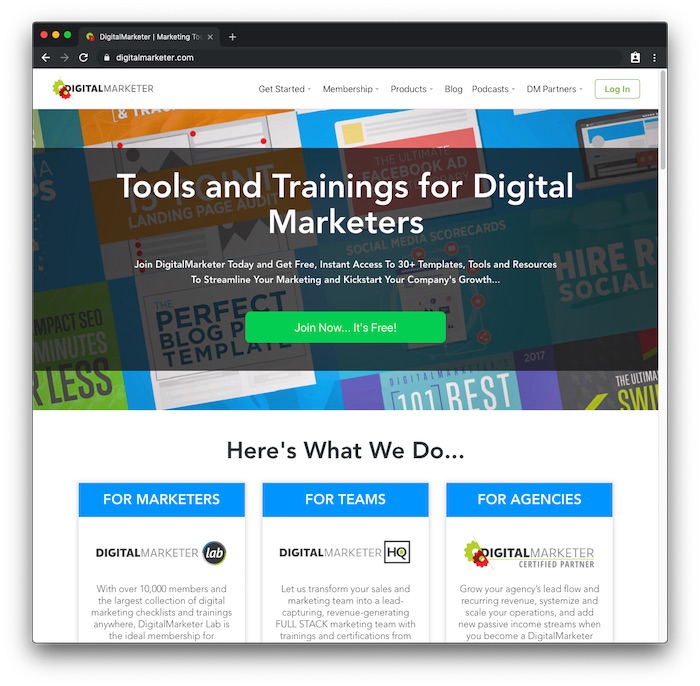 Whether you're a marketer, have a marketing team, or belong to an agency, chances are there are some areas for improvement in your digital marketing operations and skills.
If you don't think there are any areas for improvement, I know a great head examiner.
DigitalMarketer is the leading resource for all things digital marketing training, certification, and resources. They have a ton of experts, strategies, and tools for growing and scaling your business — and they are on a mission to double the size of 10,000 businesses by 2020.
That's a partner you want in your court for all your marketing efforts.
If you're a digital agency owner or work with a digital agency, check out the upcoming Digital Agency Expo in mid-September in NYC. It's a three-day, single-track event for all things digital agencies, with some big names and it's coming up soon.
3.Verblio: The multimedia content creation platform to build your content library
Price: Plans starting at $25/mo, with many customization options beyond that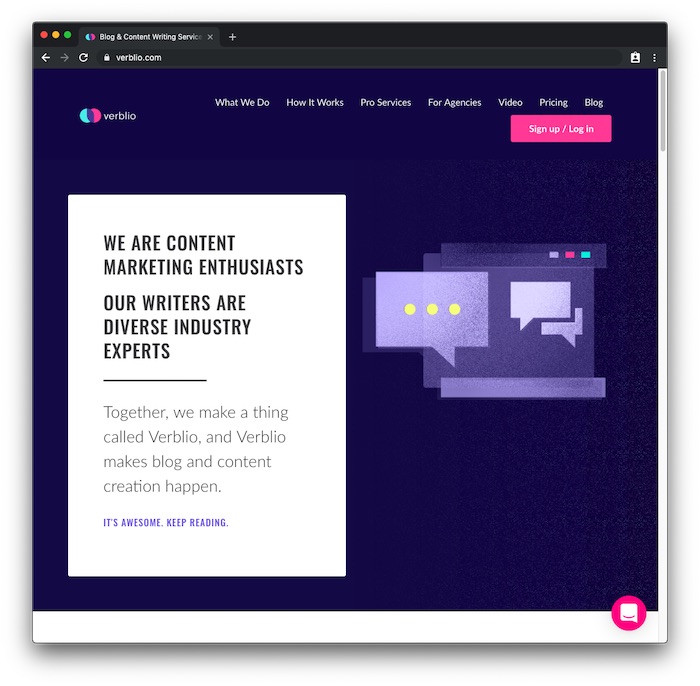 We are strong believers in hiring an internal content manager, but even if you have one, that doesn't necessarily solve all of your content marketing needs.
That's where Verblio comes in.
Verblio is a content marketing platform that connects you with professional, vetted writers to create quality content for your audience. They also have Pro Services around content strategy, brainstorming, SEO, and more for a complete content package.
You can also turn your written content into videos, and they have options for agencies to boost their internal content services.
4. Design Pickle: The flat rate and stunning graphic design subscription service
Price: Plans starting at $399/mo for a dedicated designer and unlimited requests/revisions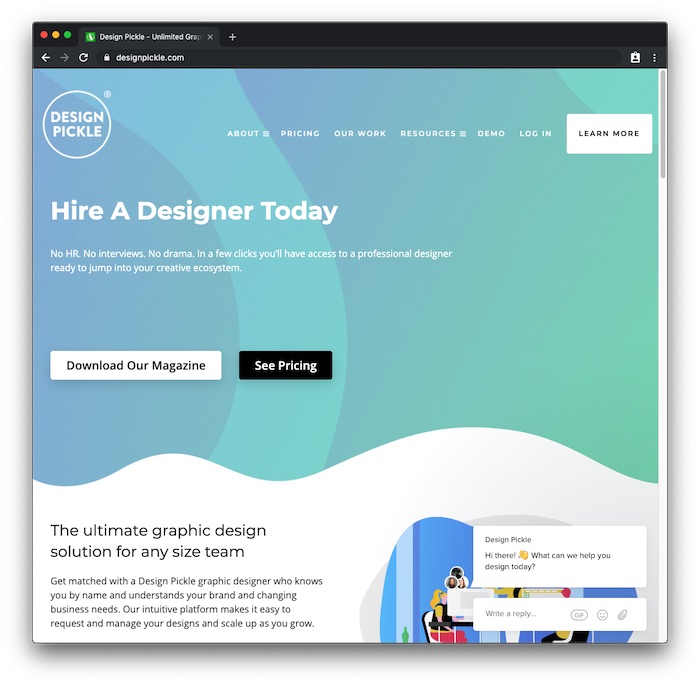 Having a dedicated designer can make a world of difference for all of the visual touches of your brand. For some things, having an internal designer (or working with an agency) is a great option.
But, depending on your goals, if your business needs any kind of design work, you owe it to yourself to check out Design Pickle.
Design Pickle is a great way to get a dedicated, professional designer to handle a lot of your graphic design workload without breaking the bank. Whether that's digital, print, or infographics, with their flat-rate plans, chances are they can be a cost-effective way for you to boost how much graphic design content you're able to create for your brand.
Not to mention, they have an excellent company culture. If your interactions with them don't make you smile, feel free to berate me on social media.
5. Brandcast: Execute your entire website workflow from a single, design-based platform
Price: Plans starting at $5,000/year per user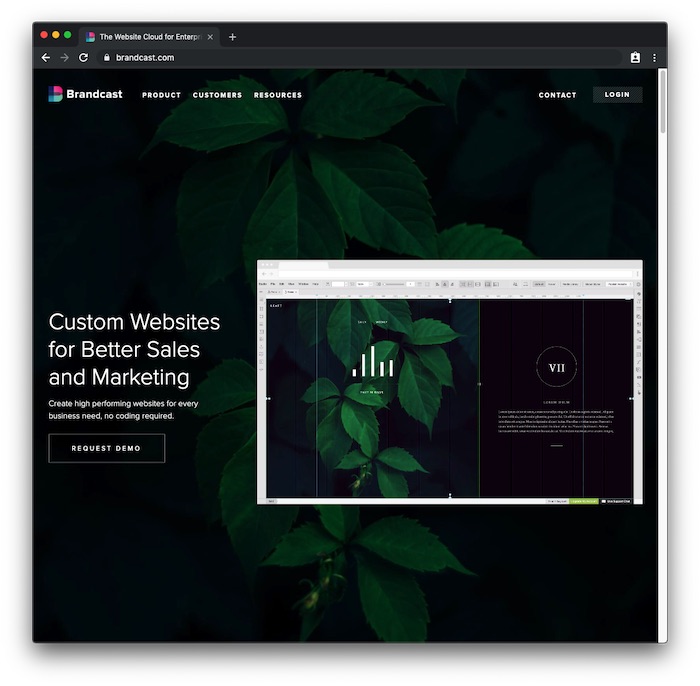 Brandcast is a website design studio tool that enables marketers and designers to handle their entire website presence without the need of a developer.
*Gasp* but Morgan, the robots are coming for your job!
So here's the thing: every business' technological needs are different and they all have different expertise internally.
Brandcast is the kind of tool that enables businesses that could not have this level of custom design workflow before and creates options for agencies who want to offer visually-built websites without the need of a developer.
And that's really awesome.
Most designers will be familiar with their desktop design-tool style interface, and the content management system will be intuitive for most marketers and sales folks who have used web-based tools before.
Using Brandcast, your team can design a website, add content with their CMS, and publish and host directly from their platform. It's also a great way to make landing apges or physical or file-based assets, like brochures and PDFs, and create web pages from them that can be kept up-to-date and include more specific analytics.
Check them out to see if their design workflow is a fit for your organization!


6. MoneyPath: Integrate all of your data and systems and automate your manual efforts
Price: Integrations and automation custom-quoted, generally $5,000+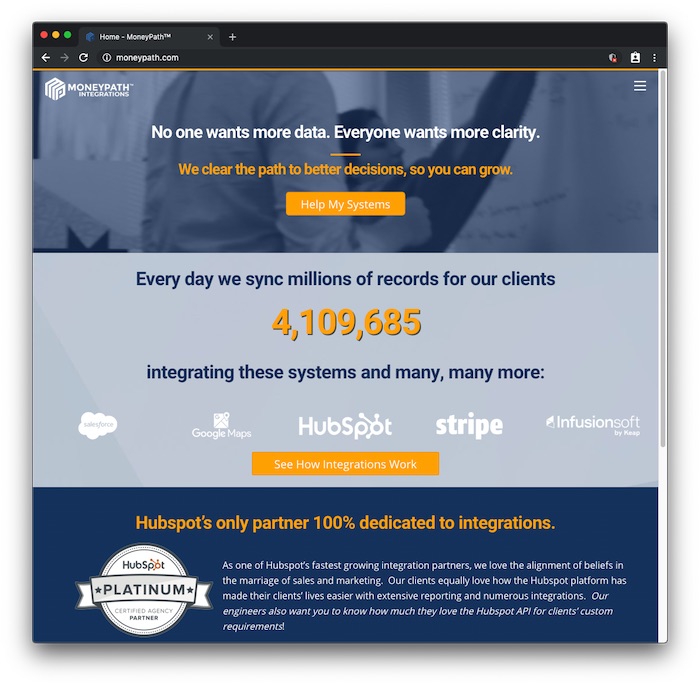 "When Zapier just won't cut it" should probably be MoneyPath's unofficial slogan.
In a world where every tool has data that's just different enough that it doesn't fit nicely with anything else you're using, enter MoneyPath, the great integrators.
MoneyPath creates custom integrations and data automation to move data between systems without all the pain of doing it manually or repeatedly. They can also help you migrate between platforms or integrate custom software when something off the shelf won't work.
The more you can bring your data together instead of living in separate silos, the more informed decisions you can make for your organization.
On top of that, they can build custom reporting dashboards to improve collaboration and efficiency between teams.
If you're using multiple data systems that don't talk to one another, or you want to consolidate the data you have to make better decisions, say hi to the folks at MoneyPath.
7. Sigstr: Amplify your marketing efforts using your employee's email signature
Price: Custom quoted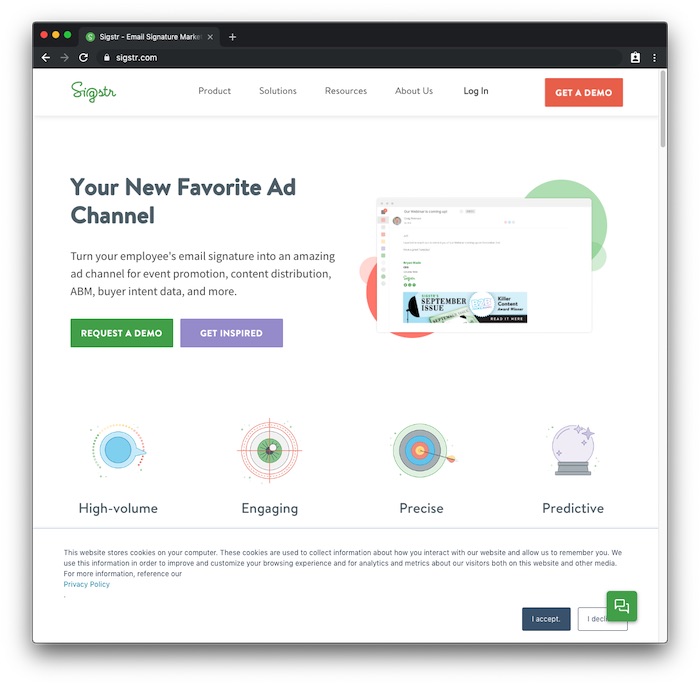 Advertising can feel like a constant battle trying to find the right message, the right audience, and the best medium that connects the two. Email is one of the best one-to-one marketing channels available,so, why not combine the two?
This is another tool we are actively using at IMPACT, and it's awesome.
Sigstr enables you to add and dynamically change ads in your employee's email signature. The ads can change based on a number of factors, including the sender, recipient, customer journey stage, timing, or other data you have in your pipeline.
An email signature is untapped real estate that catches your audience when they are most engaged with you (reading your email).
If your company uses email as a main form of communication with your audience and clients, see if the folks from Sigstr can help you amplify those interactions.
8. Accelo: Manage all your service business efforts with this automated, intelligent platform
Price: Plans starting at $39/user/mo for individual tools, or $79/user/mo for everything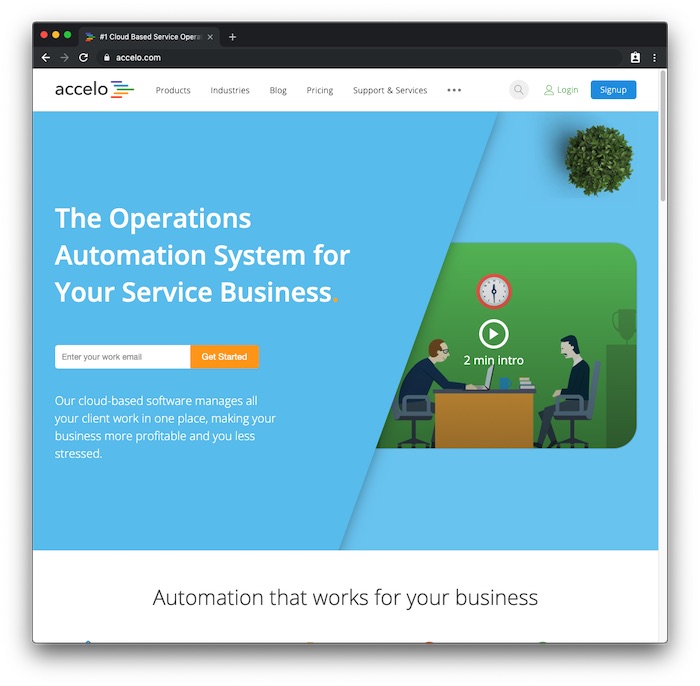 Raise your hand if you run a service business and you are totally happy with the operational toolset you're using.
Unlikely, right? Accelo can probably change that.
Accelo is a cloud-based service operations platform that ties all your business functions into a single toolset, with integrations connecting with just about anything you may also need.
Combining a smart CRM, project management tool, scalable support ticketing, and contract management into a single toolset (dubbed ServOps), they take a lot of the headache out of managing your support business.
But I really only need one or a few of those things.
Good news, because they also offer each tool individually: Sales, Projects, Service, and Retainers.
If you're still using spreadsheets, or aren't happy with your current project management tools, check out Accelo to make your work life easier.
9. Workable: The leading hiring platform that streamlines and simplifies the hiring process
Price: Starting at $99/mo per job, or annual plans for hiring at scale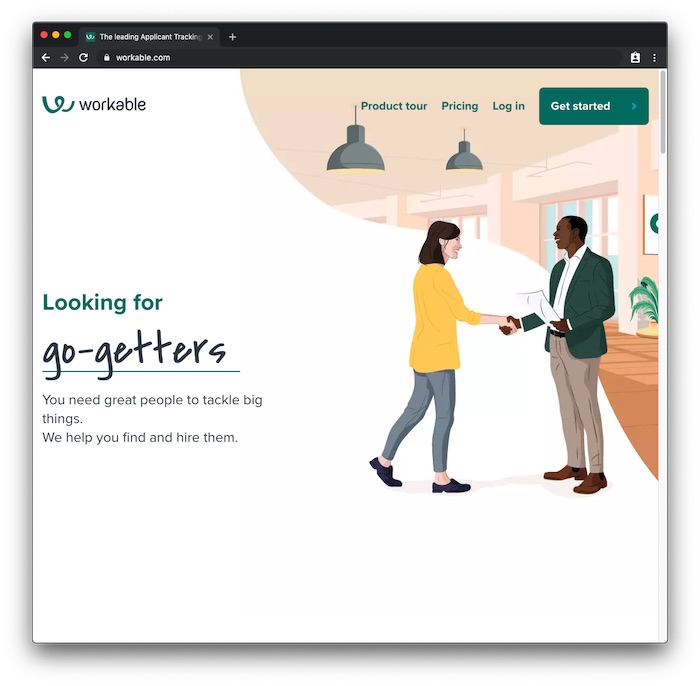 This is a tool that cuts across every business in every industry because... we all need to hire people.
At IMPACT, we put a lot of emphasis on our hiring process and how involved team members are in the process. We've documented everything from culture fit questions to improving our retention by fixing our hiring process, but you know me; I'm a firm believer that tools can amplify just about everything we do.
For hiring, that's where Workable comes in. And that's why IMPACT uses it too.
Workable helps you hire the right people for your organization by finding the best people, evaluating them easily, and automating the parts of the process that just shouldn't be so time-consuming.
Hiring can be an expensive and difficult process — and a painful one if you make the wrong decision.
The next time you're thinking about hiring, see if Workable can help make that a better experience for you and your organization.
10. Leadfeeder: The lead generation and sales intelligence tool powered by anonymous website identification
Price: Free Lite plan for basic features, paid plans starting at $53/mo (free two week trial with automatic downgrade if you don't purchase a plan)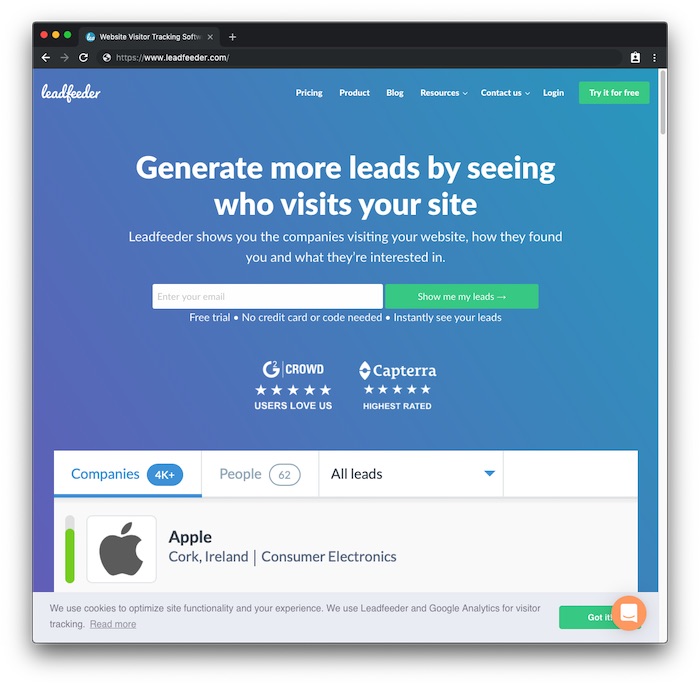 Leadfeeder is a beautiful example of how connecting the dots between your data points can lead to direct business results.
They use Google Analytics data to identify the companies that are visiting your website similar to HubSpot's old Prospects tool if you remember that.
Then they prioritize that data based on what visitors actually do on your website.
Then they sync this information back to your CRM, including company and contact information.
All of this enables you to connect with better leads, beat your competitors to the sale, and build better sales pitches. It's especially great for ABM.
Your website is your 24/7 sales and marketing representative and Leadfeeder can help you unlock the data you're already collecting.
11. Zenefits: Automatically connect your HR, Benefits, Payroll, and PTO in one platform
Price: Plans ranging from $8-27/mo per employee with add-ons available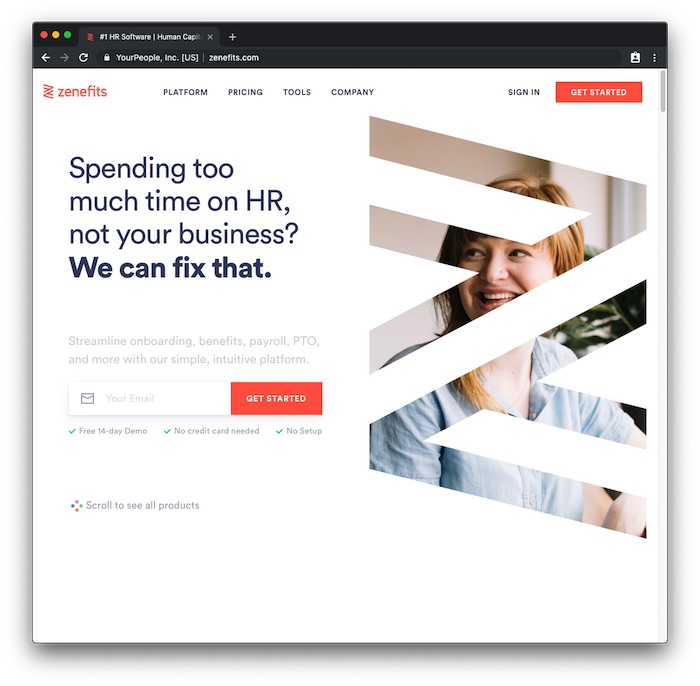 Years ago, I remember thinking how awesome it would be to use Zenefits as our human resources platform. It is beautifully designed, easy to use, and makes it so much easier to be an employee.
Fast forward to today, and now I work for a company that does.
Not that I choose to work for companies based on the tools they use, but nicely done IMPACT.
How does it make employee lives easier?
Well, I recently moved halfway across the country, and one of the things I was worried about was how much of a pain it would be to fill out paperwork and get all of my employee information situated properly.
Apparently, that was just PTSD from a prior job.
I had to change my address in my Zenefits portal. That's it. Just a couple fields and I was as good as moved.
What a time to be alive.
Zenefits is a complete platform for your human resources, benefits (insurance and more), payroll, and paid time off.
If your organization doesn't have a fully fleshed out HR system, or you aren't happy with the one you have, check out Zenefits.
12. Leadspace: The intelligent B2B customer data platform that helps you get more from your data
Price: Custom quoted plans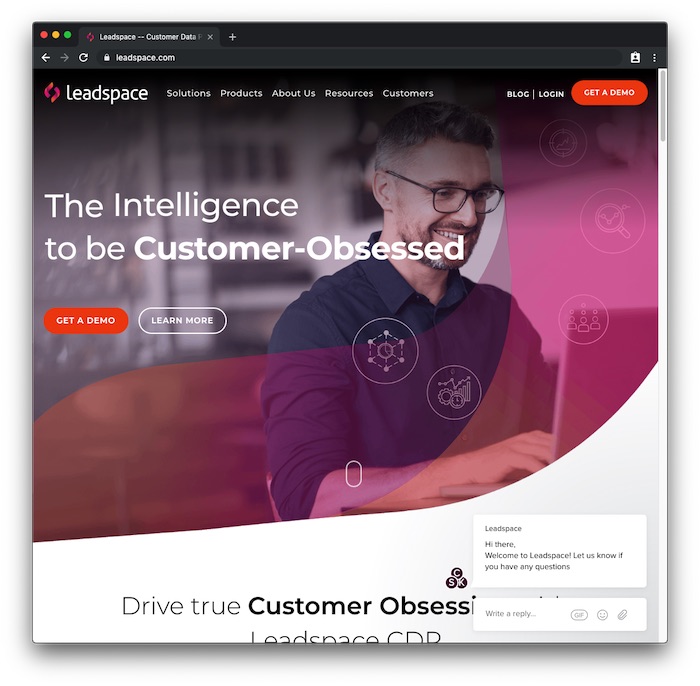 In case you haven't noticed a trend, your data can do a lot more for you than you think.
Leadspace, for instance, is a B2B data platform that uses data to help you know your customers better, uses artificial intelligence to recommend next steps, and has extensive integrations to make sure your systems are aligned and you're executing across all of your available channels.
This is not a small business tool. If you have somewhere in the neighborhood of 50k-100k+ customer data records, you'll want to look into ways to take better advantage of all that information you have. Leadspace are the folks that can help you do that.
13. ManyChat: The powerful, easy to use bot platform for Facebook Messenger marketing
Price: Free plan available, with paid plans starting at $10/mo and increasing based on subscriber count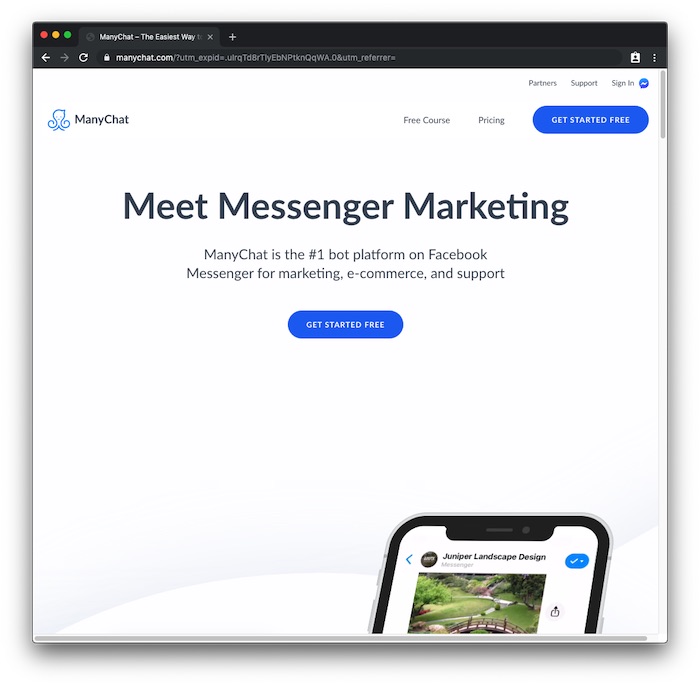 Facebook Messenger marketing is still in its early stages, and a lot of its potential is still to come (especially with Messenger, WhatsApp, and Instagram Messenger integrating), but let's do a little experiment.
Do you use Facebook?
Probably.
Is your audience on Facebook?
Also likely.
Is Facebook Messenger a good marketing medium for your business?
All of the above considered, yes.
But you can't just transfer your current marketing efforts there.
You'll need to consider the best ways to take advantage of the medium, like having shorter, more conversational style messages.
ManyChat is arguably the best Facebook Messenger marketing platform, with a fantastic flow builder (think bot automation), multiple options for growth tools (like landing pages and comment-to-Messenger), and a great team behind the tool.
On top of that, they offer a free course to get you started with Messenger Marketing. It's great, I've completed the entire course.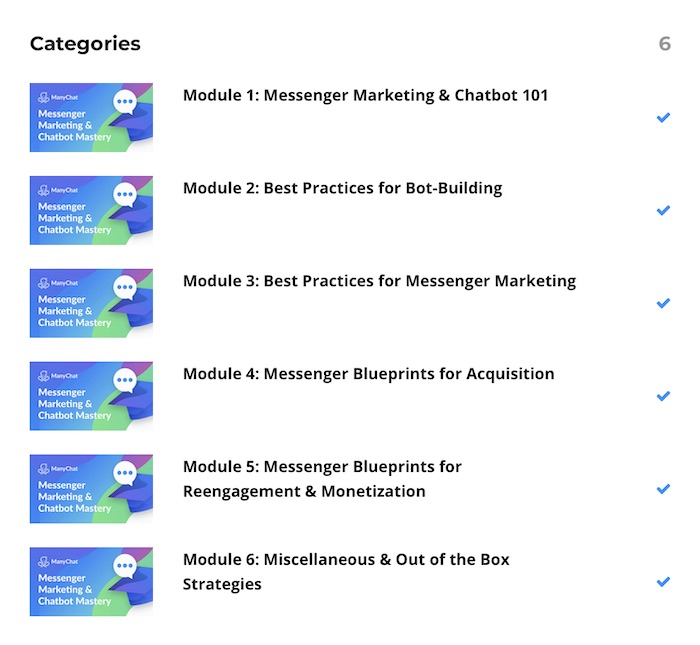 If your business isn't using Facebook Messenger as a marketing medium, you should try using ManyChat. It's free to get started, and with 80% open rates and 25% CTR, it's hard to not give it a go.
14. Textiful: Text message-based marketing for data collection and campaigns
Price: Pay per use plan available, with monthly plans starting at $19/mo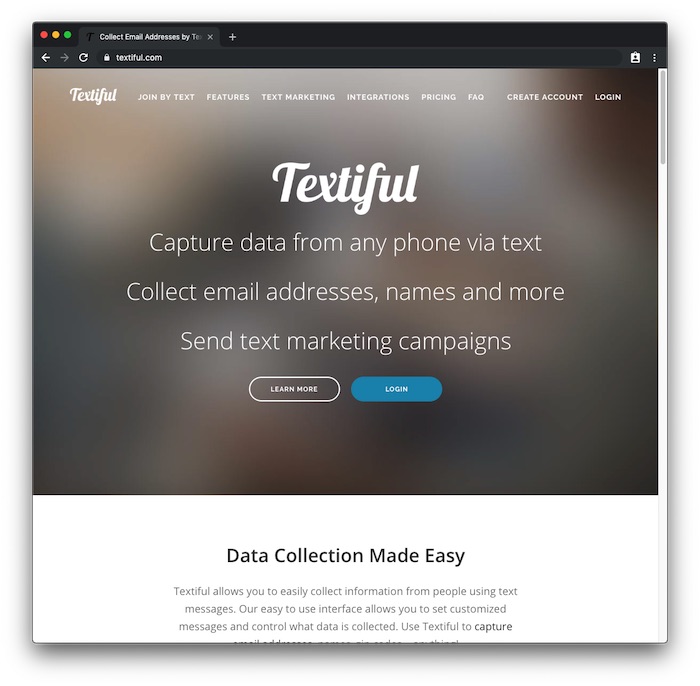 Text messages are one of the highest open rate communication channels at ~90% within a few minutes of reception. And it doesn't matter what phone someone has or what apps they are using anymore, everyone with a mobile phone can likely text.
Textiful capitalizes on that, allowing you to capture any data (like names, email addresses, zip codes, etc) via text message.
You can sync that information to your email marketing platform to follow up with a different channel.
And you can send text blasts to that audience.
At the end of the day, you need to reach your audience where they are going to be most engaged with you. And even something as simple as customers texting a keyword to join a marketing list can be a great boost to your leads (and that's just one of the features that Textiful supports).
Are you using an SMS-based marketing tool as part of your digital toolbox? See if Textiful can fill that gap for you.
Don't miss out on the killer tools from IMPACT Live 2019!
All of these tools are producing incredible results for their users. So, if there's a potential fit for your business, don't hesitate to reach out and see if they can help you too.
Whichever tools you try out, let them know that IMPACT sent you!
Did you find something useful in our round-up?
Let us know how one of these tools helped improve your business in IMPACT Elite! And if there's a specific tool you have questions about, let us know and we'll see if we can help you figure out the best option for you.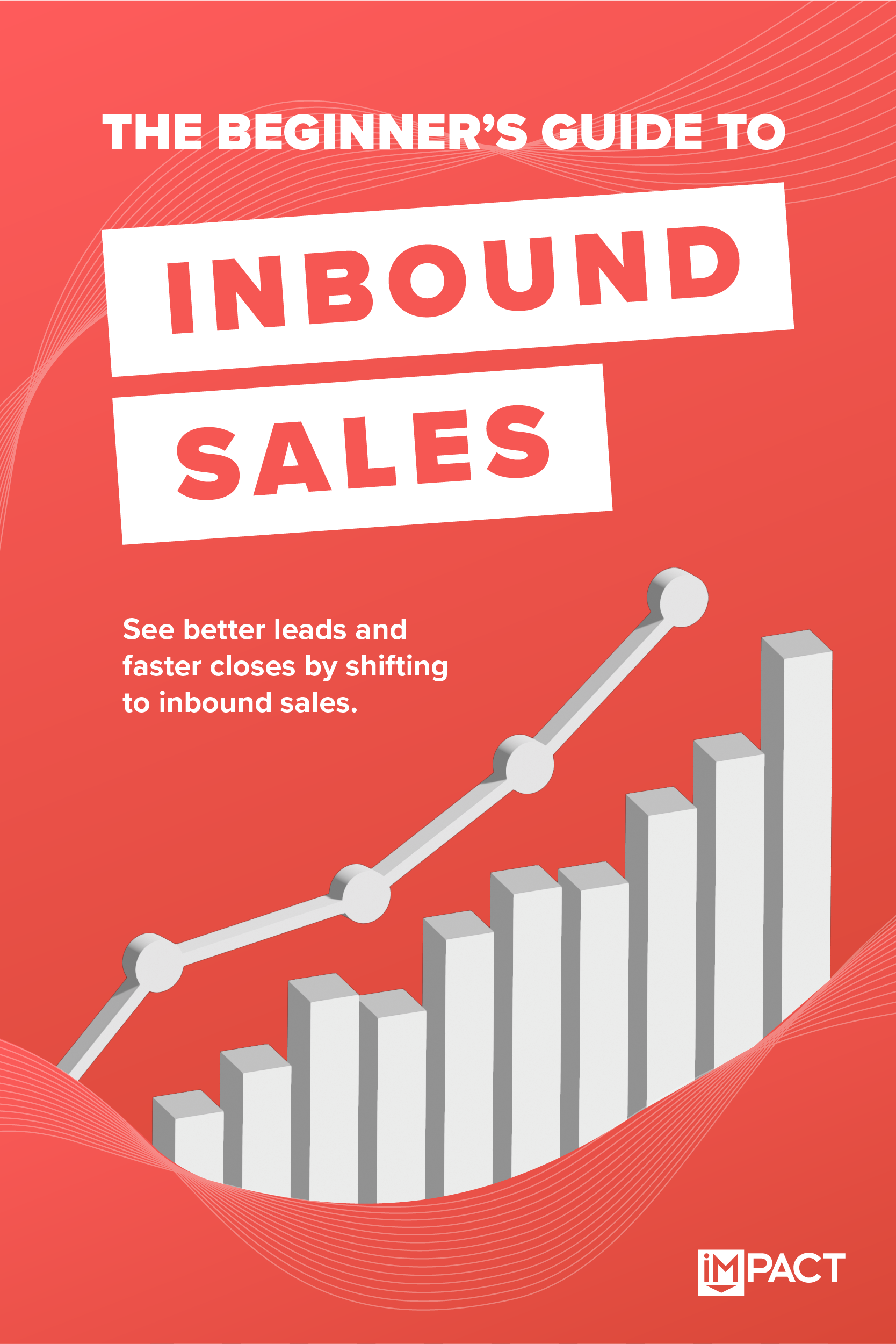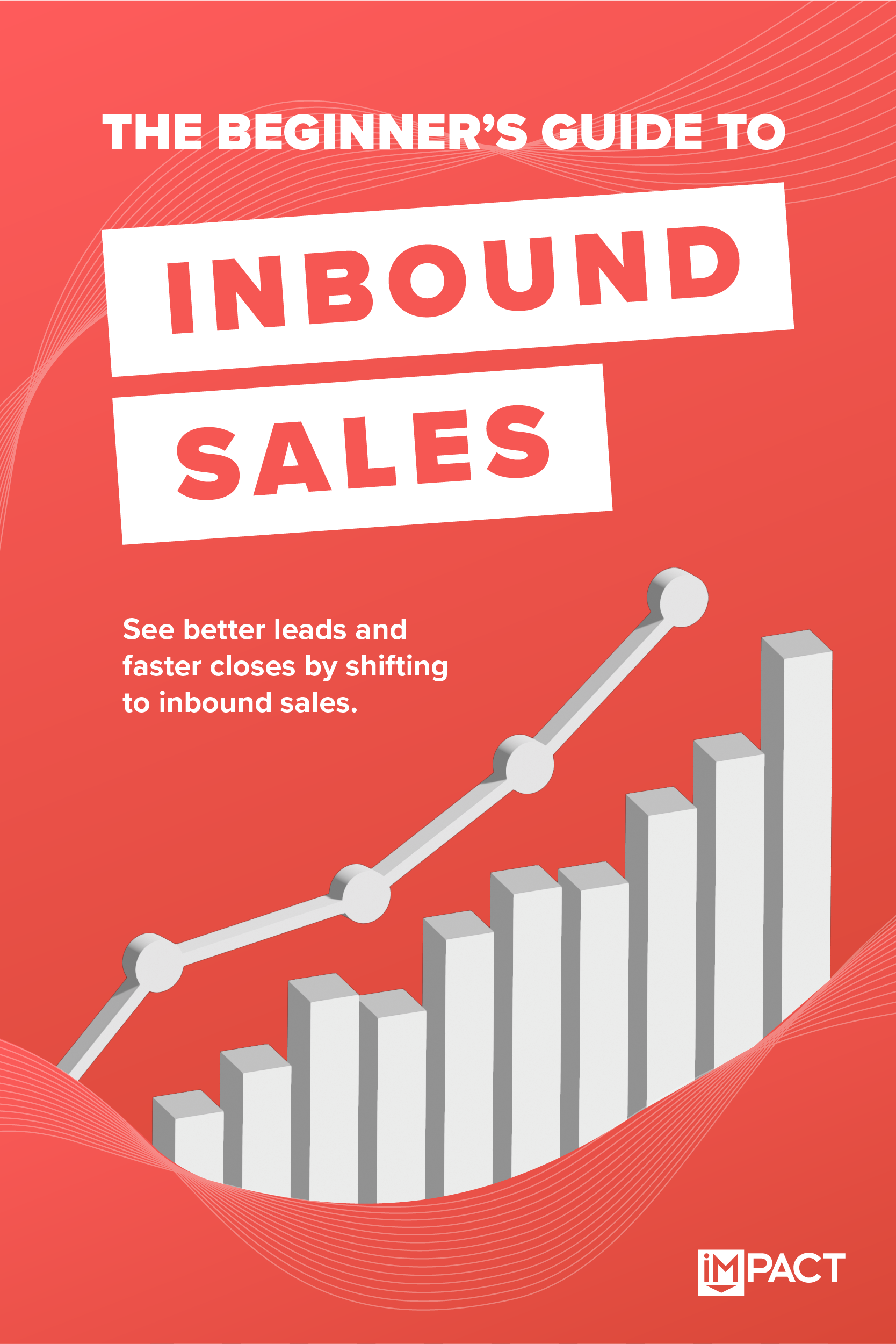 Free Guide:
The Beginners Guide to Inbound Sales
See faster close rates and happier customers by shifting to inbound sales.
In this guide, you'll learn:
Inbound Sales vs. Outbound Seals
5 Steps in the Inbound Sales Process
Getting Started and Troubleshooting
Published on August 29, 2019