Why You Need to Stop Manually Updating CRM Data in 2019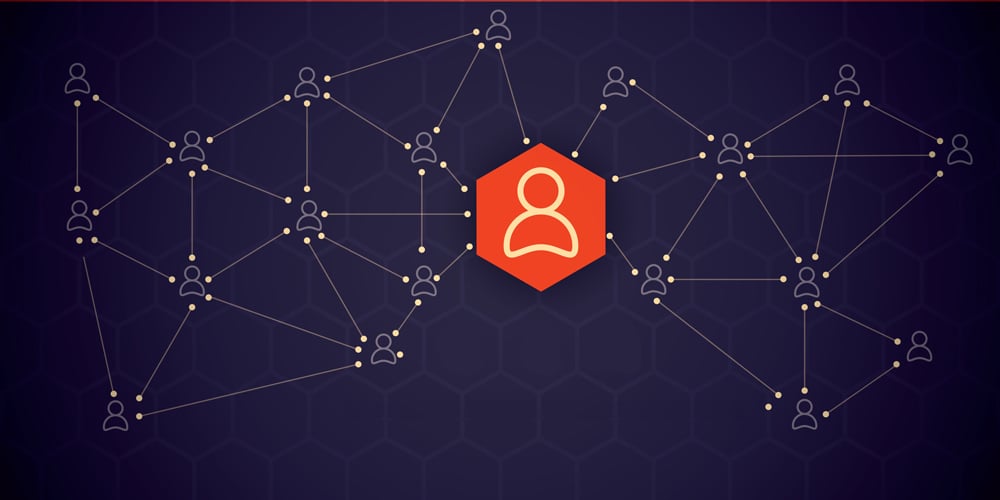 If there's anything that can make your normally enthusiastic teams groan, it's the thought of manual data entry.
A notable 72% of salespeople spend up to 60 minutes per day on data entry, while a HubSpot report found more than 20% of sales pros named manual data entry as their greatest customer relationship management (CRM) challenge.
The more manual data entry that's involved with your CRM, the less satisfied both your sales and marketing teams are likely to be with the entire system.
It's just so tedious and time-consuming!
The solution is an integration; more specifically if you're a HubSpot user, integrating the marketing platform with your CRM.
While plenty of HubSpot users use the HubSpot CRM, if you are instead using a third-party CRM platform such as Salesforce, Microsoft Dynamics or NetSuite, you can achieve a seamless interaction through an integration service.
Integration as a service like what LyntonWeb offers involves using a cloud service as a platform where your business systems can connect, allowing them to share, sync, and update information as needed.
This takes the trying task of manual data updates away from your teams so they can spend their time on more important things – like nurturing leads and closing sales.
Continue reading to learn how ditching manual data input and choosing an integration can truly improve your bottom line.
The Risks of Managing Your CRM Manually
Without a HubSpot integration in place, moving data between HubSpot and your third-party CRM is a time-consuming process.
Any new leads and data that come into one system must be manually exported out of that system and imported into the other. This introduces a myriad of risks that come with manual data updates.
Let's take a look at some of the most prominent:
If employees aren't careful, they consistently run the risk of overwriting important data during the import phase.
Because you likely do not have a system of record with manual entry, if this happens, you have no way to retrieve or restore essential data.
Manually transferring data between HubSpot and your CRM can likewise result in corruption, missing datasets and the ongoing risk of human error.
If data is deleted or data is corrupted, reverting it back is no easy task.
In a CRM, you often have to review audit histories and hope you have a more recent backup that you can rely on for a "fix." Then in HubSpot, you have to view the property history.
HubSpot also doesn't provide the feature of having a backup as most common CRM systems do. It's both painful and time-consuming.
Even the most careful employees may occasionally make mistakes, and those mistakes can be costly, but a CRM integration can remove the chance of mistakes through automation.
How CRM Integration Changes the Game
By integrating HubSpot with your CRM, you can enjoy automatic syncing of information.
In addition to saving a notable amount of your employees' time, this also improves the overall quality of your data, eliminating many, if not all of the risks mentioned above.
Furthermore, with a CRM integration, you usually have full control over which data syncs.
You can either sync all newly-created records or you can determine which records you specifically do or do not want along with what fields.
This removes the risk of accidental overwriting while ensuring only your chosen data is moved from one system to the other.
If you're importing a sales list, for example, you can choose to include only subscribers, sales-qualified leads, or other specific contacts, as desired.
One popular integration syncs all the relevant fields from CRM accounts, contacts, leads, and opportunities to HubSpot, while syncing HubSpot contacts to CRM leads and contacts.
In addition, custom field mappings allow HubSpot to send these marketing fields to a CRM without overwriting important sales data.
But you can choose even more data than just that with a CRM integration.
What Data Can Sync with Integration?
As mentioned, integrating HubSpot with your third-party CRM provides automatic syncing of the data you select, and you have a host of data options from which to choose.
For instance, at LyntonWeb, a solutions architect works with the client to determine their business processes and how the integration needs to be built to meet their needs.
With that comes the opportunity for the client to list the fields they want syncing in either direction.
If a field is not listed or mapped, it does not sync. This gives the client full control and high confidence in the data syncing between the two systems.
The data you can sync includes preconfigured standard property fields offered by HubSpot, along with provisions for custom property fields within each option.
Standard property fields allow you to sync the available HubSpot data while custom property fields allow you to sync any custom data needed to achieve your sales and marketing goals.
Here are examples of those standard properties:
Contacts: Contacts can be automatically added to your database by HubSpot when a visitor submits a form on your website, with the contact info transferred as desired to your CRM. Contacts in your CRM can likewise transfer into HubSpot.
Deals: In HubSpot, "deals" are sales opportunities that are associated with contacts in your database. Each deal can be associated with more than one contact.
Deal properties can include deals won, deals lost, eCommerce orders, events attended, licenses owned, active and past contracts, child records, and other opportunities.
Once established and associated with chosen contacts, deals provide an easy way to track, analyze, and report on the multiple opportunities within your systems.
Deals created in HubSpot can sync to your CRM, while opportunities created in your CRM can sync back to HubSpot.
That means your sales team has the option of using the deals pipeline natively in HubSpot or externally through your CRM.
Engagements: Engagements are sales activities, such as emails, tasks, notes, meetings, and calls associated with a contact. This activity history is essential for your sales and marketing team both in HubSpot and your CRM.
Companies: Companies are the parents of contacts, and HubSpot can create them automatically based on the email domains of your contacts. Associating contacts with companies lets you learn more about their businesses challenges and interests while determining how you can most effectively serve their individual and company needs.
Owners: If your contact or company records are assigned to any of your HubSpot users, owner information can also sync between your two systems.
While the above list outlines the most common sync features, it's possible to also sync custom entities such as lists, activities, and more.
And while digital data as described is automatically updated and synced through the integration, you'll still need to import non-digital data, on occasion.
Tradeshow lists, for example, will still require manual importing.
However, with integration, they'll now only need to be imported into one system instead of two. Overall, sharing this kind of information between the two systems allows the sales and marketing teams to align on shared goals.
Get Help With Your Integration
Manual data management is ultimately a tedious, often painful way to manage your data.
Not only is it time-consuming, but it's also risky and not easy to fix mistakes. By choosing to integrate your CRM with your marketing automation software whether it be HubSpot or otherwise, you'll be able to save significant time and effort while increasing employee productivity and satisfaction across the board.
To learn more about integration as a service or to get started with a HubSpot integration, schedule a consultation with the LyntonWeb team.
Free Assessment:
How does your sales & marketing measure up?
Take this free, 5-minute assessment and learn what you can start doing today to boost traffic, leads, and sales.