Zapier Launches Paths: Here's What It Means for Marketers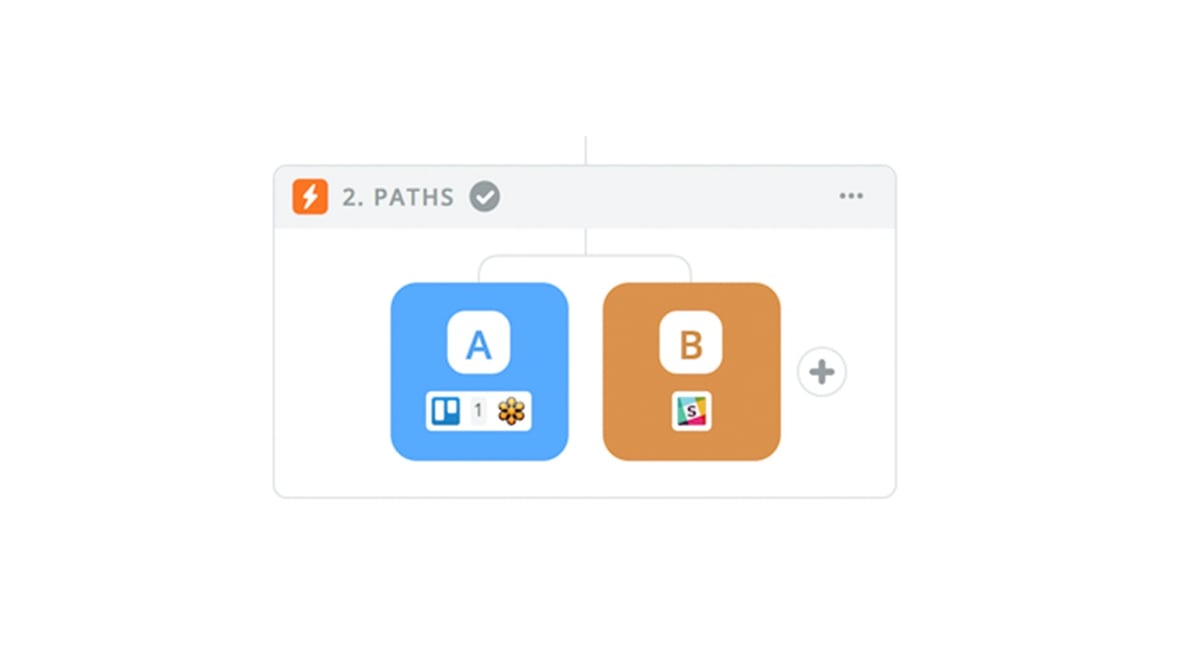 This week, Zapier introduced a new tool called Paths that makes it easier than ever for non-technical professionals to build cross-platform integrations and create sophisticated, automated workflows.
Zapier is an automation tool that connects over 1,300 apps and allows users to move information between apps, and automate repetitive tasks without coding or the need for a developer, at a very low cost.
Here at IMPACT, we use Zapier for everything from automatically posting updates from HubSpot into our internal Slack channel, to automating email reminders for prospects with whom we have scheduled sales calls.
Until recently, the biggest constraint we faced with Zapier was that it did not allow for the use of conditional logic. That has all changed with the introduction of Paths, and the possibilities for how marketers and business leaders can use Paths to improve efficiency are endless.
What Are Paths?
Paths are automated series of tasks (what Zapier calls "multi-step zaps") that allow you to build multiple outcomes into one "Zap" (Zapier's name for the automated tasks that the platform allows users to build) using conditional logic.
In plain English, Paths are like a choose-your-own-adventure story for work items that you're looking to automate.
Paths use simple "if/then" statements to create customized workflows. If "A" happens, then do this. If "B" happens then do this, and so on.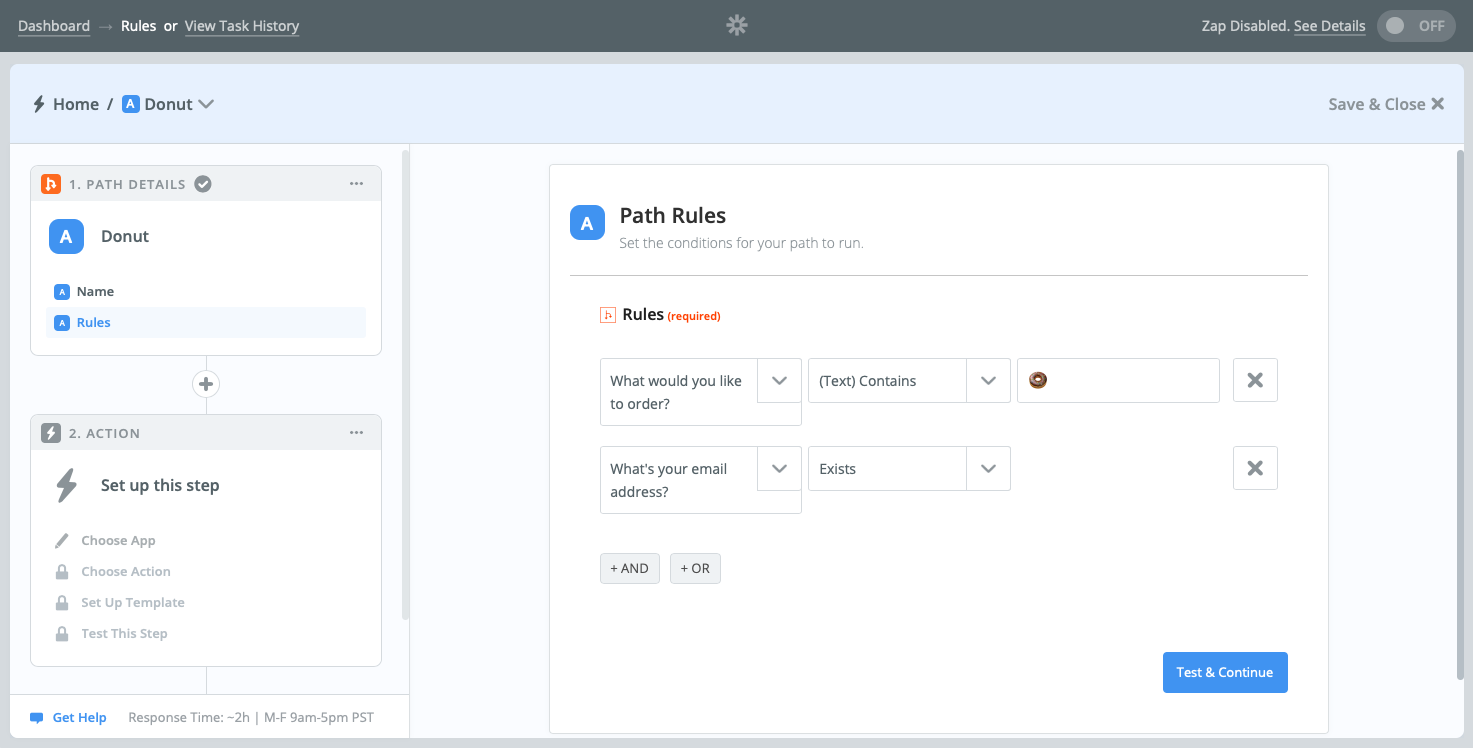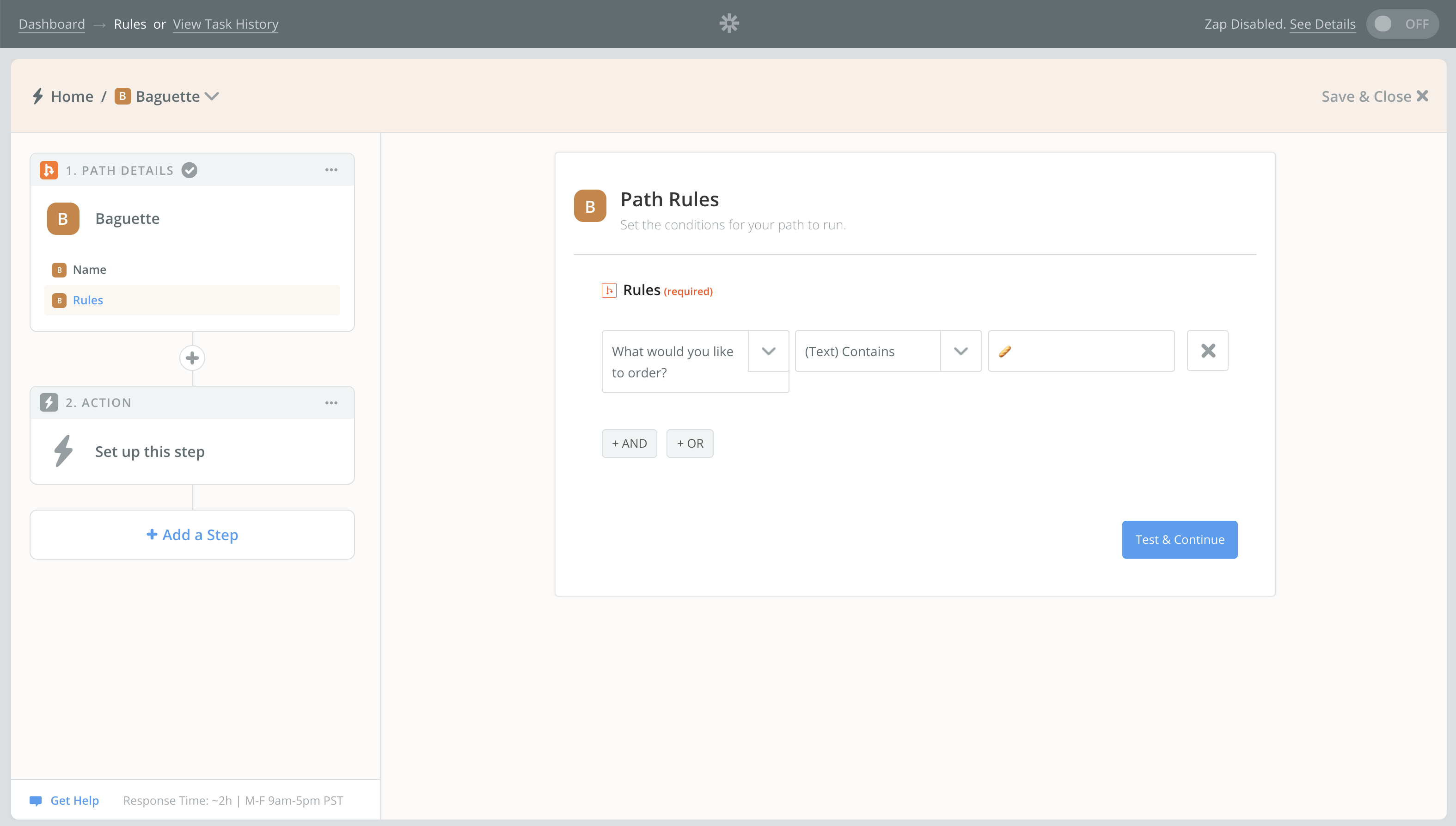 Prior to the introduction of Paths, Zapier users would have had to create multiple zaps to do what Paths can now do in one workflow.
Paths are easy to set up and require no coding or special technical expertise. here is no coding involved, so need to rely on your in-house developer. Zapier has a handy guide on how to set up your Path with step by step instructions.
What can you use Paths for?
Paths can be used to automate a wide variety of tasks. Here are a few examples.
Send Automated Messages. Engage your customers by sending them personalized messages when their status changes in your CRM.

Build a Sorting Hat for Your Tasks. Create a task in your project management app or add an event in your calendar based on an email subject line.

Give Leads the White-Glove Treatment. Move your most qualified prospects to your sales team's inbox and add the rest to an email campaign.
Why Are Paths Important To You?
Paths are a game changer for small and medium sized businesses that don't have the budget to hire a developer to build cross-platform integrations, or lack sophisticated marketing automation software and CRM platforms.
For marketers, Paths provide the opportunity to tailor messaging and interactions with prospects based on a recipient's actions or behavior - all without significant investment or effort
How to know if Paths are a good solution for you? Consider your daily, weekly or monthly schedule. If there are tasks that you find yourself doing over and over, those may very well be excellent candidates for automation via Paths.
Free Assessment:
How does your sales & marketing measure up?
Take this free, 5-minute assessment and learn what you can start doing today to boost traffic, leads, and sales.