February is Black History Month in the United States, and early on, I set out like many organizations: wanting to take a moment to acknowledge contributions and thought leaders from the Black community in our industry that may not get the spotlight on a regular basis.
There was only one problem — I couldn't find many.
In 2020, Marketing Week's annual Career and Salary Survey found that only 2% of marketers identify as Black (compared with 88% who identify as white). Even so, I knew the voices were out there.
At IMPACT, we have learned from several brilliant Black business, sales, and marketing thought leaders at our events, but we have only scratched the surface.
Free Guide: The Ultimate Inbound Marketing Strategy Playbook 2022
When my research came up short, I realized, perhaps, like in many instances, Black voices just weren't being highlighted as prominently as they could be.
With this in mind, I turned to our community to help start the conversation and bring more of them to light. Below is a compiled list of some of the impressive names I found — and you need to know!
11 Black thought leaders everyone in sales and marketing should know


1. Marki Lemons Ryhal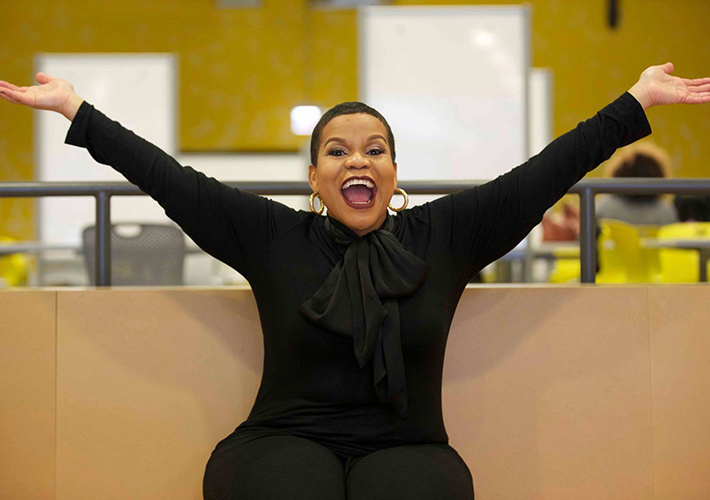 Image Source
With over 25 years of marketing experience, Marki Lemons Ryhak is an award-winning social media speaker, podcast host, and educator. While her focus is on social media education and strategies for REALTORS®, her savvy insights are adaptable for a wide range of industries and organizations.
These have also made her a popular speaker at events including IMPACT's recent Video Sales & Marketing World.
Our director of community and events, Stephanie Baiocchi shares:
"When I first started following Marki Lemons-Ryhal online I was captivated by her personality and spirit. Marki's infectious enthusiasm is so inspiring just hearing her talk gets you motivated! However, her ability to use her energy and authentic style to educate and connect with people is what I admire most. She is always on and always real.

She mainly focuses on teaching realtors but has thrived in the virtual space during the pandemic because of her passion for live video. Everyone should take a page out of Marki's book on being real and energetic no matter the circumstances — Marki would never settle for less than 100% and neither should you."
2. David Goggins
David Goggins is one name that came up multiple times in my research for this article.
A former US Navy Seal, ultramarathon runner, ultra-distance cyclist, and triathlete, Goggins may not be from the business field, but he is a highly sought-after motivational speaker and author who can drive anyone to achieve their goals.
His guidance is raw, stern, and relatable across many walks of life.
3. Chris Cochran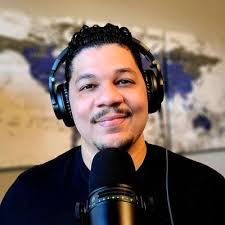 Another former serviceman using his authenticity voice to make a name for himself in our space (despite not being a "trained marketer") is Chris Cochran. Chris is the a director of security engineering by day, but producer and host of the top 50 podcast, Hacker Valley Studio by night.
🔎 Related: Why authenticity is the key to the success of the Hacker Valley Studio podcast ft. Chris Cochran (Inbound Success, Ep. 149)
On the podcast, Chris and his co-host Ron Eddings explore the human element of cybersecurity programs and technology primarily, but also share inspirational stories and knowledge to elevate listeners and their communities.
The lessons shared on the podcast as well as in the strategy behind the growth of the show itself are ones marketers should definitely take note of. A few months ago, Chris shared some of his strategy on The Inbound Success Podcast.
4. Dara Treseder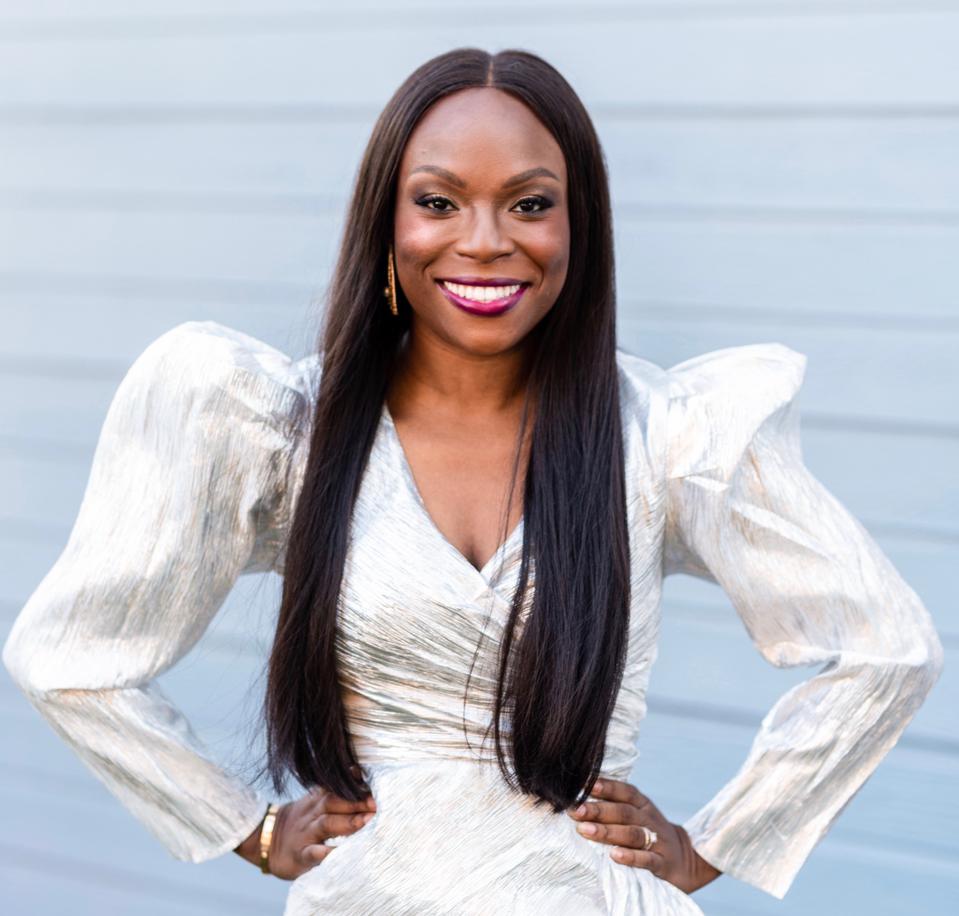 Image Source
Like many people, the Peloton has been one of my closest companions during the global pandemic, which is part of the reason I was so drawn to Dara Tresedar.

Dara is currently the Head of Global Marketing & Communications at Peloton, but even before this role her resume was stacked including executive roles at Apple, GE, and Goldman Sachs.
As shared on her LinkedIn, in 2020, Dara "was recognized by Forbes as one of the Most Influential CMOs in the world, by Silicon Valley Business Journal as one of Silicon Valley's top 40 leaders under 40, by AdWeek as one of the Women Trailblazers, and by Business Insider as one of the Top 25 Most Innovative CMOs in the World."
She is a captivating speaker, lecturer, and advisor on marketing, innovation, and growth, having appeared at events for SXSW, Cannes Lions, Harvard, Stanford, and the London School of Economic among others. Dara is also a frequent contributor to leading publications, including Adweek, MarketingProfs, The Marketing Insider, CMO.com, and Marketing Daily.
5. Mike King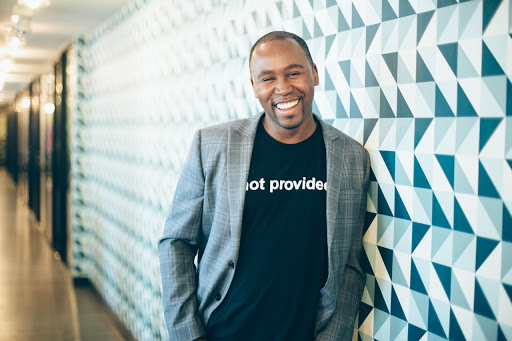 Image Source
With 14 years of experience in digital marketing and 25 years in web development, Michael King is the founder and managing director of iPullRank, a New York City based digital marketing agency focused on content strategy, solutions architecture, marketing automation, SEO, social media, measurement and optimization.
Over the course of his career, Mike has prided himself on his proactivity and creative, strategic solutions and shares his insights generously on Twitter, on podcasts, and on stage as a speaker. He was also recently named one of SearchEngineLand's four Search Marketers of Year for 2020.
6. Courtney Caldwell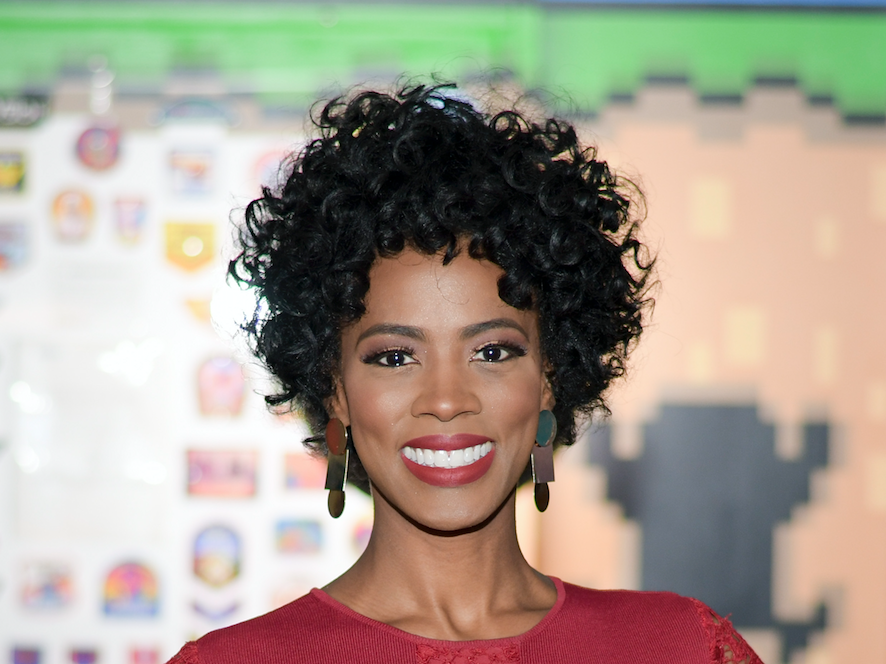 Cofounder of ShearShare, Courtney Caldwell has a long list of accolades attached to her name:
"Tech Co's Startup of the Year 2016

Selected as 1 of 52 inductee companies joining the Startup Program at the 2016 Startup Grind Global Conference: https://www.startupgrind.com/2016-startup-program-inductees/

Winner of 2 Content2Conversion Killer Content Awards 2016 #C2C16

2015 Direct Marketing News 40 Under 40 Honoree #DMN40U40

"Top #Nifty50 Women in Technology on Twitter"​

Named Distinguished Young Alumna of the Year 2013 by Texas Military Institute

Inaugural member of the Hunt Leadership Scholars Alumni of SMU Committee

"Top 1% Most Viewed Profiles on LinkedIn"​"
So many so, she's difficult to summarize in a few short paragraphs.
However, I think inbound marketing pioneer, entrepreneur. and, author Dan Tyre does it well saying "Courtney Caldwell is a powerhouse of entrepreneurial and HubSpot knowledge, a delightful human being and impressive overachiever."
Courtney has spent nearly two decades building winning teams in tech marketing for global enterprises, SMBs, and startups alike and even managed a boutique consulting firm where she fast-tracked international sales and marketing success for brands such as Zendesk, Zenefits, and Qualtric.
She shares her expertise and knowledge on social media as well as a highly engaging speaker. We were lucky to have her join us at HubSpot Training Day just last year.
8. Ramon Ray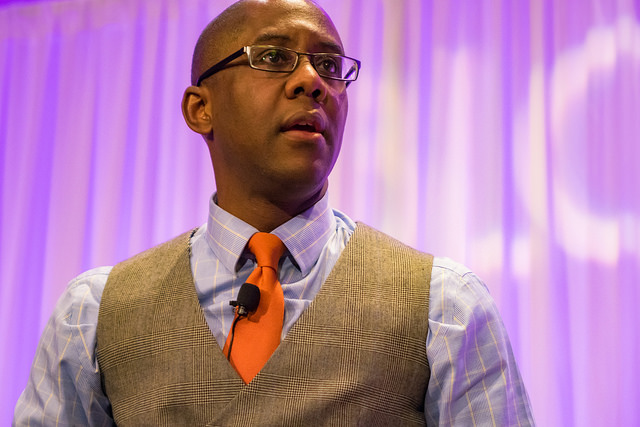 Another name we've been happy to have had at our events is Ramon Ray.
Ramon is a high-energy global keynote speaker, event host, and author of The Celebrity CEO and The Facebook Guide to Small Business Marketing.
"Unapologetically not boring," Ramon also shares his insights on marketing, technology, mindset, startups, and more via Instagram, Facebook, Twitter, YouTube, and his podcast, Smart Hustle and has been featured by FOX Business, INC, MSNBC, The New York Times, and Forbes among other big names.
9. Cory Henke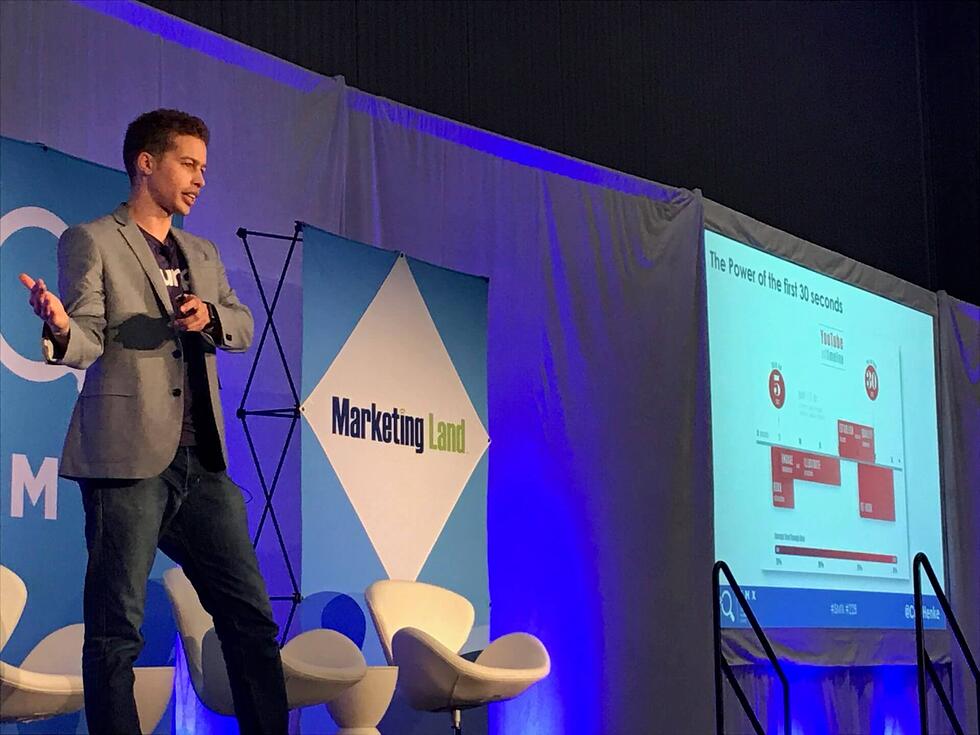 Cory Henke is the founder and CEO of Variable Media, an organization focused on Paid Media, Analytics, and early stage e-commerce growth and investment, but he is also an expert in YouTube Advertising who has worked wonders at Yahoo! and Purple mattresses.
Cory shares this experience and expertise on Twitter, LinkedIn, and on stage at various events.
Last summer, Cory even shared some of his insights on how to master YouTube Advertising on The Inbound Success Podcast.
10. Ukonwa Ojo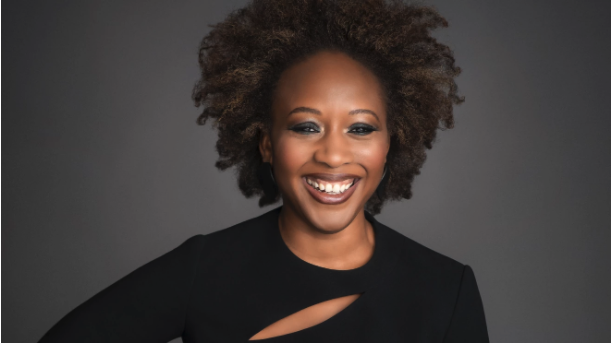 Image Source
The Chief Marketing Officer of Amazon Prime Video, Ukonwa Ojo's LinkedIn describes her as " a seasoned C-Suite Executive that brings simplicity to complexity."
With over 20 years experience of delivering business and marketing results, she has an iconic portfolio including names like COVERGIRL, Clairol, Sally Hansen, and MAC Cosmetics and recognition such as Business Insider's Most Innovative CMOs, AdAge 50 and A List, Adweek 50, WWD Brand Builder of the Year, WFA Global Marketer of the Year List, Financial Times Upstanding 100 and Black Enterprise's 25 Women Changing the World.
11. Donald C. Kelly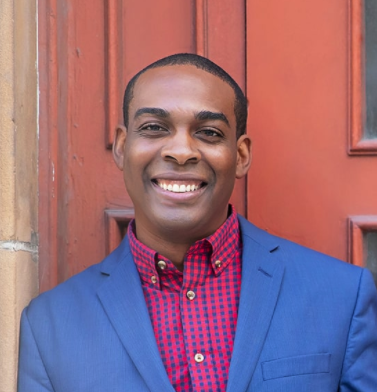 Founder and chief of The Sales Evangelist, LLC, Donald C. Kelly is a sales coach, consultant trainer who proudly traces his sales pedigree back to a roadside stand in Jamaica owned by his parents.
However, he is most widely known for his podcast of over a decade, The Sales Evangelist, which reaches listeners in 158 countries, seen more than 2 million all-time downloads.
Sales is "in his DNA" as he puts it, and he strives to teach sellers and entrepreneurs how to find more ideal customers, build strong value, close more deals, and make sales fun again in everything he does.
Amplifying Black voices in business, sales, and marketing
While the marketing community in the United States is vastly white, the prowess and impact of Black (and other minority) voice cannot be ignored.
Share this list with your team or peers on social media so that we can start amplifying them in our industry and if there's anyone you think I should have included, feel free to shoot me a tweet @ramonasukhraj.