13 Black Marketing and Sales Thought Leaders You Should Know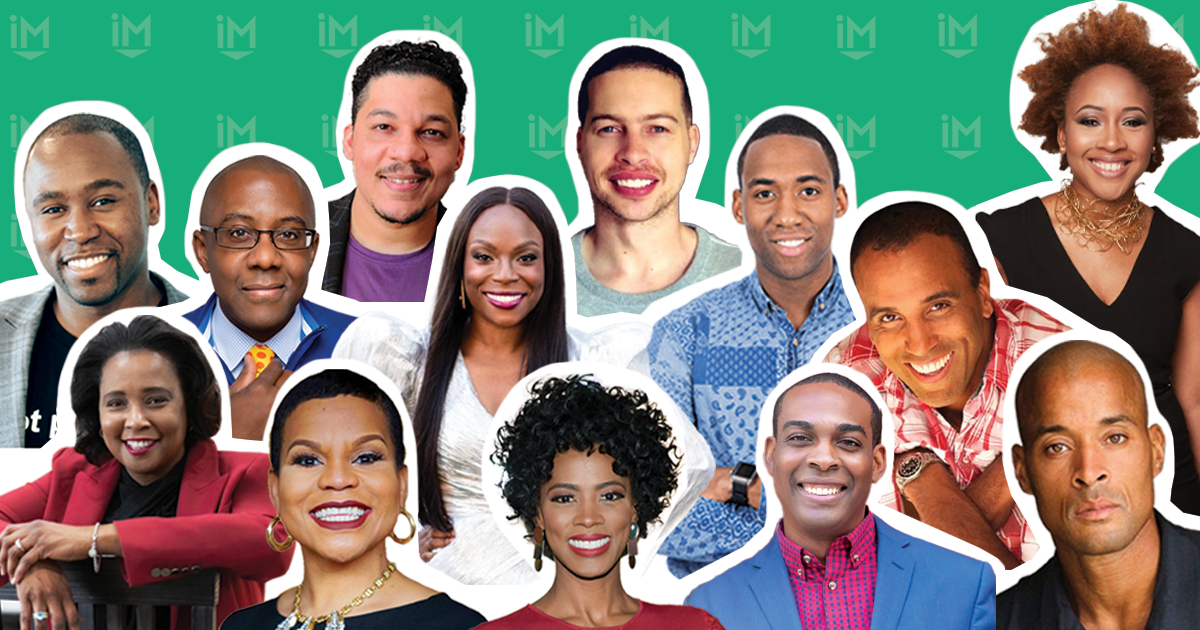 February is Black History Month in the United States, and this time last year, I set out, like writers at many organizations, wanting to take a moment to acknowledge contributions and thought leaders from the Black community in our industry that may not get the spotlight on a regular basis.
Unfortunately, this mission was a lot harder than I expected.
In 2020, only 2% of marketers identified as Black (compared with 88% who identified as White).
Then, in 2021, a report by ANA and ANA's Alliance for Inclusive and Multicultural Marketing (AIMM) found this number increased to about 6.6% (with nearly 70% identifying as White), but there is still immense room for us to progress in highlighting these voices and learning from them as an industry.
The audiences we speak to as marketers are only becoming more diverse and listening to and learning from individuals from a variety of backgrounds is one of the ways we can best equip ourselves to reach them.
At IMPACT, we have learned from several brilliant Black business, sales, and marketing thought leaders at our events, on YouTube, and in dozens of books, but we have only scratched the surface.
With this in mind, I turned to our community to help start the conversation and bring more light to Black thought leaders in our community.
Below is a list of some of the impressive names I found — and you need to know, as well as:
Details on their background
What you'll learn about from them
The best ways to stay in the loop with their insights
13 Black marketing and sales thought leaders to know and follow


1. Marki Lemons-Ryhal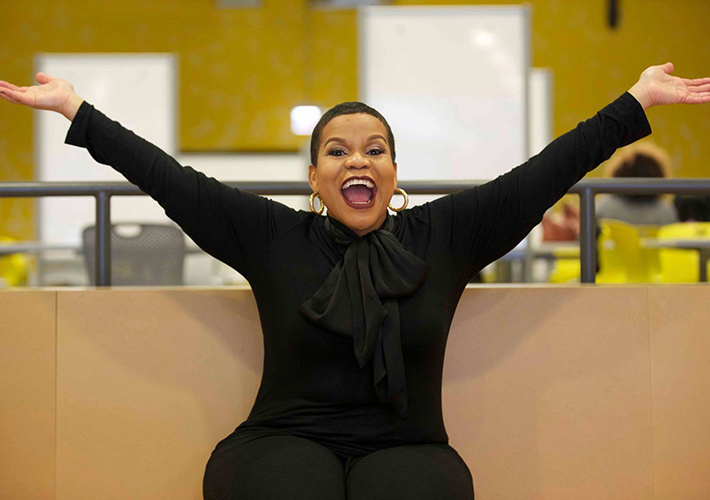 Image Source
With over 25 years of marketing experience, Marki Lemons-Ryhal is an award-winning social media speaker, podcast host, and educator. Though her focus is on social media education and strategies for REALTORS®, her savvy insights are adaptable for a wide range of industries and organizations.
These have also made her a popular speaker at events, including IMPACT's Video Sales & Marketing World in 2021.
Our Director of Community and Events Stephanie Baiocchi shares:
"When I first started following Marki Lemons-Ryhal online I was captivated by her personality and spirit. Marki's infectious enthusiasm is so inspiring, just hearing her talk gets you motivated! However, her ability to use her energy and authentic style to educate and connect with people is what I admire most. She is always on and always real.

She mainly focuses on teaching Realtors, but has thrived in the virtual space during the pandemic because of her passion for live video. Everyone should take a page out of Marki's book on being real and energetic no matter the circumstances — Marki would never settle for less than 100% and neither should you."
2. Keenan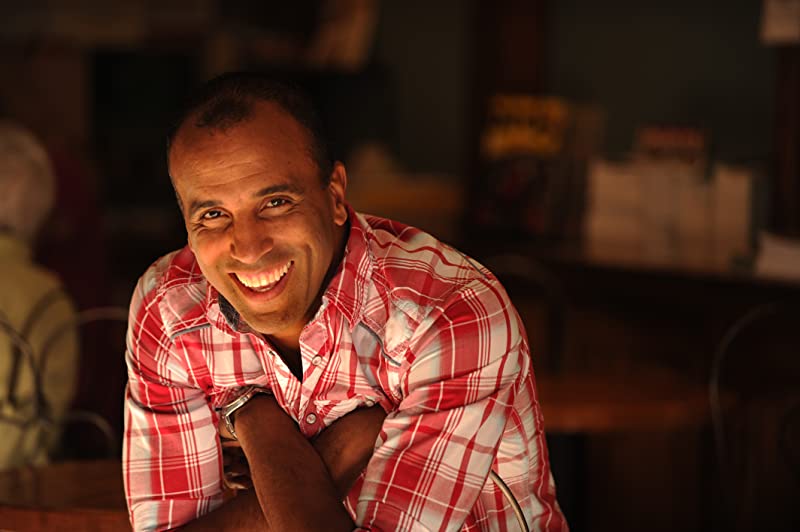 Image Source
Keenan is a high-energy and no-nonsense sales expert, CEO of A Sales Growth Company, and author of the 2018 best-selling book, Gap Selling.
He recognizes that the 21st Century has fundamentally changed the sales game, and he is passionate about making sure businesses are prepared — something very apparent in his work and LinkedIn videos at #keenanvids.
This passion has caught the eyes of Fast Company and Harvard Business Review, and even earned him a spot on Forbes Top 30 Social Sales Influencers in 2014.
Furthermore, through A Sales Growth Company, Keenan has helped companies from startups to Fortune 25 increase sales, raise millions of dollars in funding, rebuild sales cultures, implement ABM strategies, and build sales teams.
3. David Goggins
David Goggins is one name that came up multiple times in my research for this article.
A former U.S. Navy Seal, ultramarathon runner, ultra-distance cyclist, and triathlete, Goggins may not be from the business field, but he is a highly sought-after motivational speaker and author who can drive anyone to achieve their goals.
His guidance is raw, stern, and relatable across many walks of life.
4. Beverly Jackson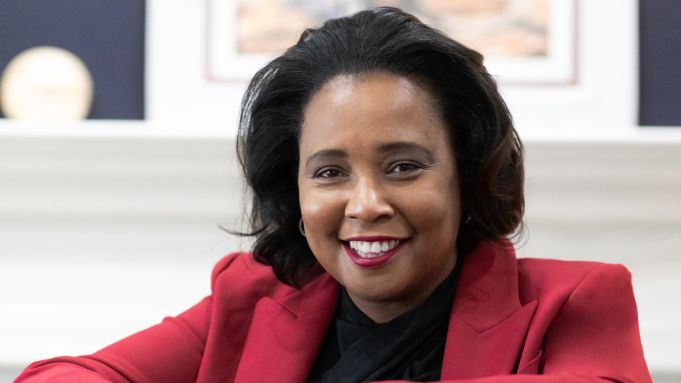 Image Source
A digital marketing veteran of two decades, Beverly Jackson is the VP of global brand and consumer marketing at social media giant Twitter and a director for Goodwill International.
Prior to these roles, she showed her prowess as a creative and storyteller in executive positions at Activision Blizzard, MGM Resorts International, Yahoo!, and the Recording Academy, where she spearheaded social and digital campaigns for the Grammy Awards.
Armed with a master's degree in management and policy from New York's Baruch College and a bachelor's degree in marketing from Howard University, Beverly brings an inspiring blend of creativity and strategy to her work.
You can catch her sharing her insights on branding, social media, and engagement at industry conferences, or you can:
5. Chris Cochran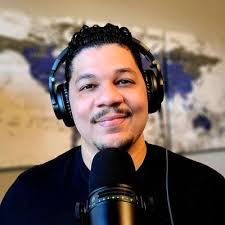 Image Source: Chris Cochran
Another former serviceman using his authentic voice to make a name for himself in our space (despite not being a "trained marketer") is Chris Cochran. Chris is a director of security engineering by day, but producer and host of the top 50 podcast Hacker Valley Studio by night.
On the podcast, Chris and his co-host Ron Eddings primarily explore the human element of cybersecurity programs and technology, but also share inspirational stories and knowledge to elevate listeners and their communities.
The lessons shared on the podcast, as well as in the strategy behind the growth of the show itself, provide examples that marketers should definitely take note of. A few months ago, Chris shared some of his strategy on The Inbound Success Podcast.
6. Dara Treseder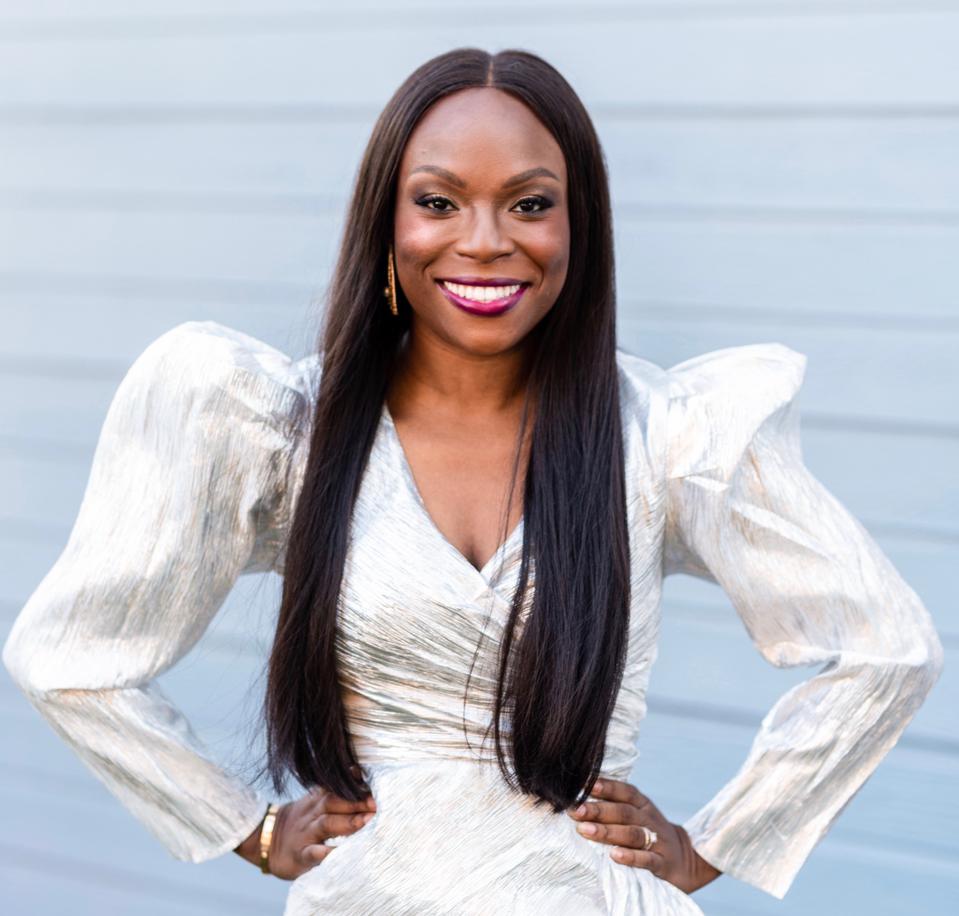 Image Source
Like many people, the Peloton has been one of my closest companions during the global pandemic, which is part of the reason I was so drawn to Dara Tresedar.
Dara is currently the Head of Global Marketing & Communications at Peloton, but even before this role her resume was stacked, including executive roles at Apple, GE, and Goldman Sachs.
As shared on her LinkedIn, in 2020, Dara "was recognized by Forbes as one of the Most Influential CMOs in the world, by Silicon Valley Business Journal as one of Silicon Valley's top 40 leaders under 40, by AdWeek as one of the Women Trailblazers, and by Business Insider as one of the Top 25 Most Innovative CMOs in the World."
She is a captivating speaker, lecturer, and advisor on marketing, innovation, and growth, having appeared at events for SXSW, Cannes Lions, Harvard, Stanford, and the London School of Economics, among others. Dara is also a frequent contributor to leading publications, including Adweek, MarketingProfs, The Marketing Insider, CMO.com, and Marketing Daily.
7. Ross Simmonds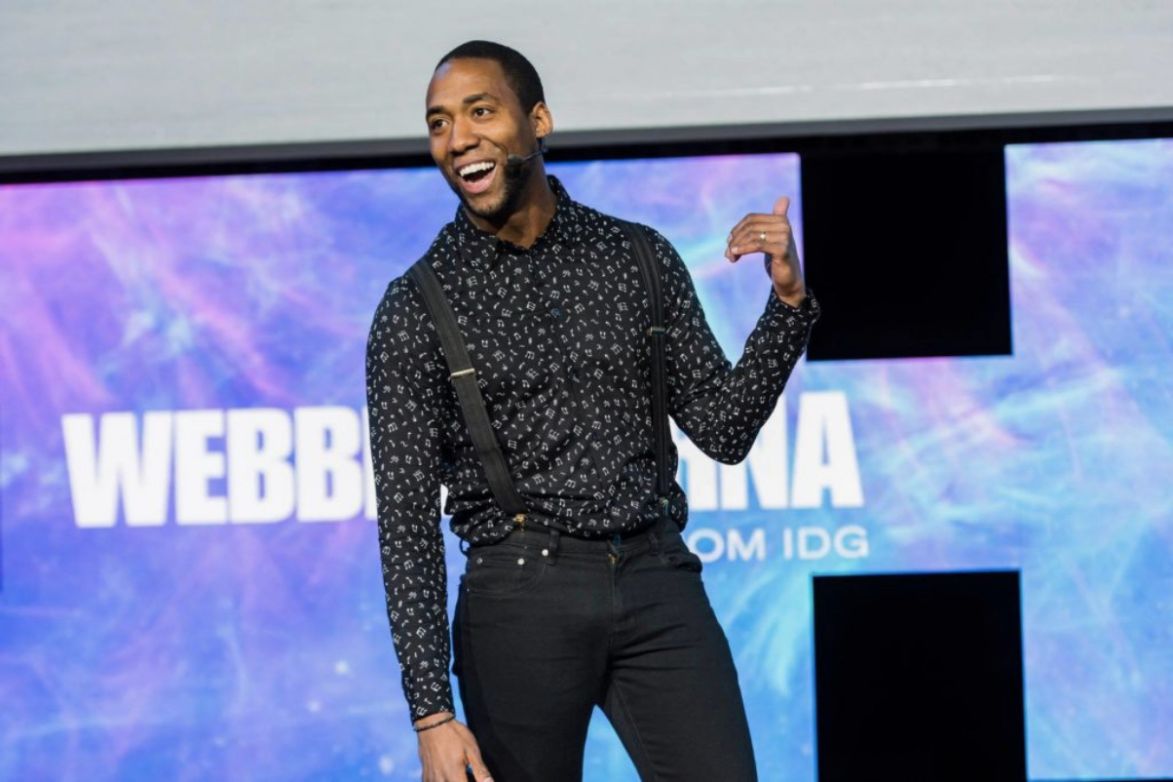 Image Source
The founder of Foundation Marketing based in Nova Scotia, I first learned about Ross Simmonds after a former IMPACT teammate saw him speak at Wistiafest in 2017 and came back wowed.
Over the last 10 years, Ross has worked with a wide range of brands across the globe, ranging from Fortune 500 companies to up-and-coming startups, helping them to use content marketing, social media, technology, and digital channels to achieve business goals.
He's a passionate digital marketing strategist who has been published in Forbes, Huffington Post, Business Insider, Venture Beat, BET, CBC, and Social Media Examiner (just to name a few), and was also named in Mashable as one of the top Snapchat marketers in the world.
In addition, Ross sits on the board of directors for Volta Labs, Black Business Initiative, and Boys & Girls Club of Preston, as well as the board of trustees for Phoenix Youth Programs.
To catch his keen insights:
8. Mike King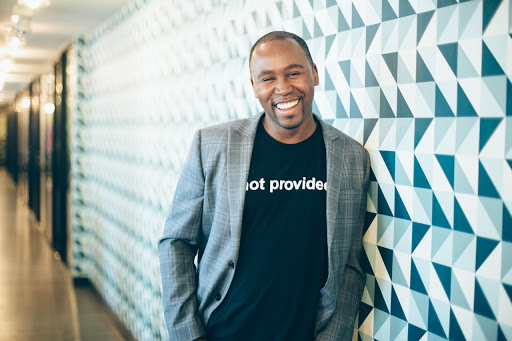 Image Source
With 14 years of experience in digital marketing and 25 years in web development, Michael King is the founder and managing director of iPullRank, a New York City-based digital marketing agency focused on content strategy, solutions architecture, marketing automation, SEO, social media, measurement, and optimization.
Over the course of his career, Mike has prided himself on his proactivity and creative, strategic solutions, and he shares his insights generously on Twitter, on podcasts, and on stage as a speaker. He was also named one of SearchEngineLand's four Search Marketers of the Year for 2020.
9. Courtney Caldwell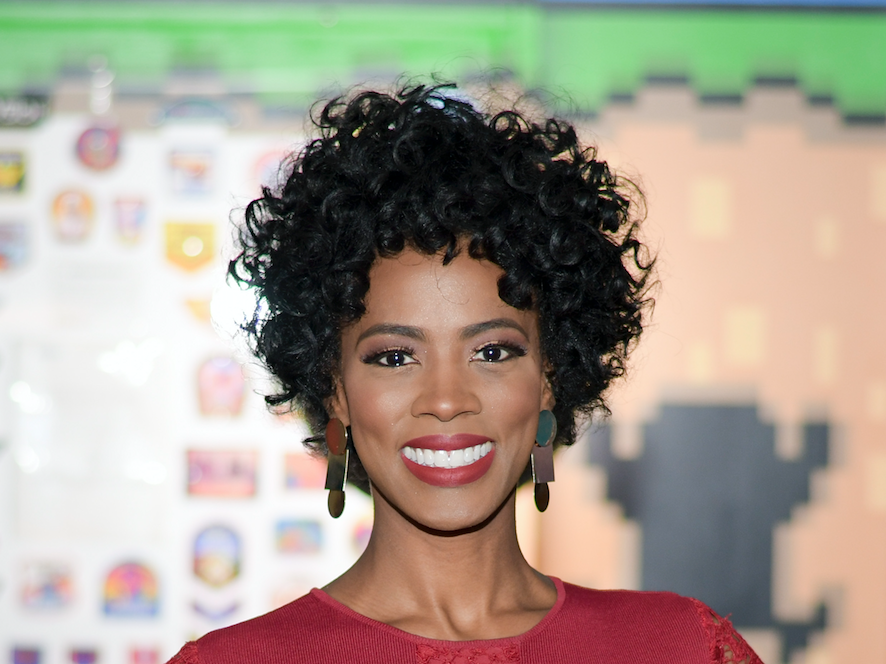 Image Source: Courtney Caldwell

Cofounder of ShearShare, Courtney Caldwell has a long list of accolades attached to her name:
"Tech Co's Startup of the Year 2016

Selected as 1 of 52 inductee companies joining the Startup Program at the 2016 Startup Grind Global Conference: https://www.startupgrind.com/2016-startup-program-inductees/

Winner of 2 Content2Conversion Killer Content Awards 2016 #C2C16

2015 Direct Marketing News 40 Under 40 Honoree #DMN40U40

"Top #Nifty50 Women in Technology on Twitter"​

Named Distinguished Young Alumna of the Year 2013 by Texas Military Institute

Inaugural member of the Hunt Leadership Scholars Alumni of SMU Committee

"Top 1% Most Viewed Profiles on LinkedIn"​"
So many, in fact, that she's difficult to summarize in a few short paragraphs.
However, I think inbound marketing pioneer, entrepreneur, and, author Dan Tyre does it well, saying "Courtney Caldwell is a powerhouse of entrepreneurial and HubSpot knowledge, a delightful human being, and impressive overachiever."
Courtney has spent nearly two decades building winning teams in tech marketing for global enterprises, SMBs, and startups alike, and even managed a boutique consulting firm where she fast-tracked international sales and marketing success for brands such as Zendesk, Zenefits, and Qualtric.
She shares her expertise and knowledge on social media and is a highly engaging speaker. We were lucky to have her join us at HubSpot Training Day just a couple years ago.
10. Ramon Ray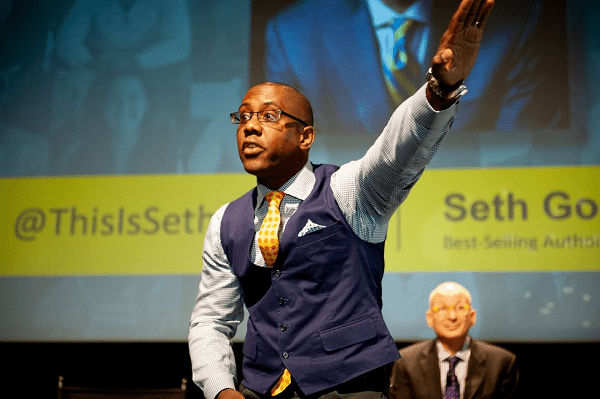 Image Source
Another name we've been happy to have at our events is Ramon Ray.
Ramon is a high-energy global keynote speaker, event host, and author of The Celebrity CEO and The Facebook Guide to Small Business Marketing.
"Unapologetically not boring," Ramon also shares his insights on marketing, technology, mindset, startups, and more via Instagram, Facebook, Twitter, YouTube, and his podcast, Smart Hustle, and has been featured by FOX Business, INC, MSNBC, The New York Times, and Forbes, among other big names.
11. Cory Henke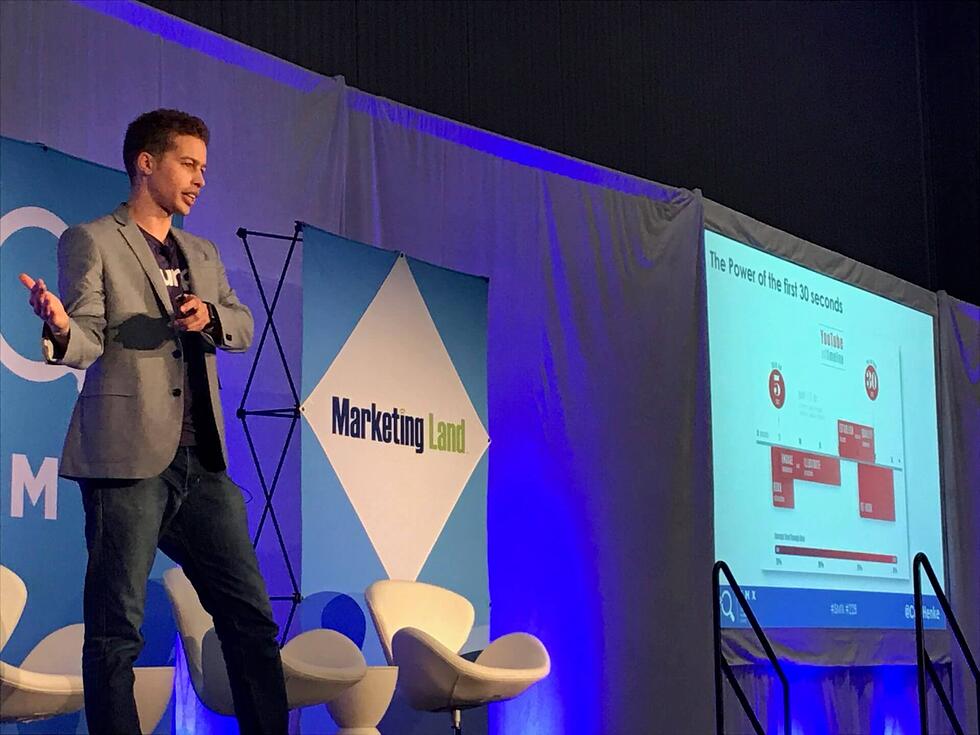 Image Source
Cory Henke is founder and CEO of Variable Media, an organization focused on paid media, analytics, and early-stage e-commerce growth and investment, but he is also an expert in YouTube advertising, who has worked wonders at Yahoo! and Purple Mattress.
Cory shares this experience and expertise on Twitter, LinkedIn, and on stage at various events.
Last summer, Cory even shared some of his insights on how to master YouTube Advertising on The Inbound Success Podcast.
12. Ukonwa Ojo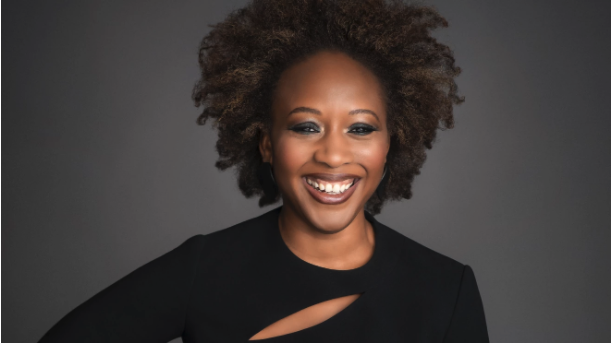 Image Source
The chief marketing officer of Amazon Prime Video, Ukonwa Ojo's LinkedIn describes her as " a seasoned C-Suite executive that brings simplicity to complexity."
With over 20 years of experience of delivering business and marketing results, she has an iconic portfolio, including names like COVERGIRL, Clairol, Sally Hansen, and MAC Cosmetics, and has earned recognition, such as Business Insider's Most Innovative CMOs, AdAge 50 and A-List, Adweek 50, WWD Brand Builder of the Year, WFA Global Marketer of the Year List, Financial Times Upstanding 100, and Black Enterprise's 25 Women Changing the World.
13. Donald C. Kelly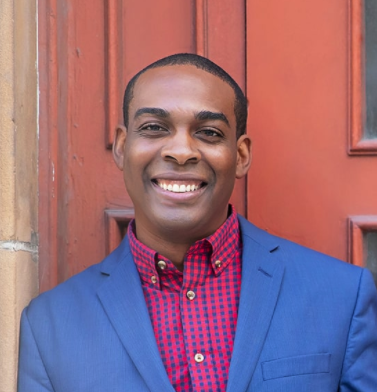 Image Source: Donald C. Kelly
Founder and chief of The Sales Evangelist, LLC, Donald C. Kelly is a sales coach and consultant trainer who proudly traces his sales pedigree back to a roadside stand in Jamaica owned by his parents.
However, he is most widely known for his podcast of over a decade, The Sales Evangelist, which reaches listeners in 158 countries, and has inspired more than 2 million all-time downloads.
Sales is "in his DNA" as he puts it, and he strives to teach sellers and entrepreneurs how to find more ideal customers, build strong value, close more deals, and make sales fun again in everything he does.
Amplify Black voices in business, sales, and marketing
Though the marketing community in the United States is vastly White, the prowess and impact of Black (and other minority) voices cannot be ignored.
Share this list with your team or peers on social media so that we can start amplifying them in our industry, and if there's anyone you think I should have included, feel free to shoot me a tweet @ramonasukhraj.
Free Assessment:
How does your sales & marketing measure up?
Take this free, 5-minute assessment and learn what you can start doing today to boost traffic, leads, and sales.