7 Cheap Ways to Upgrade Your Website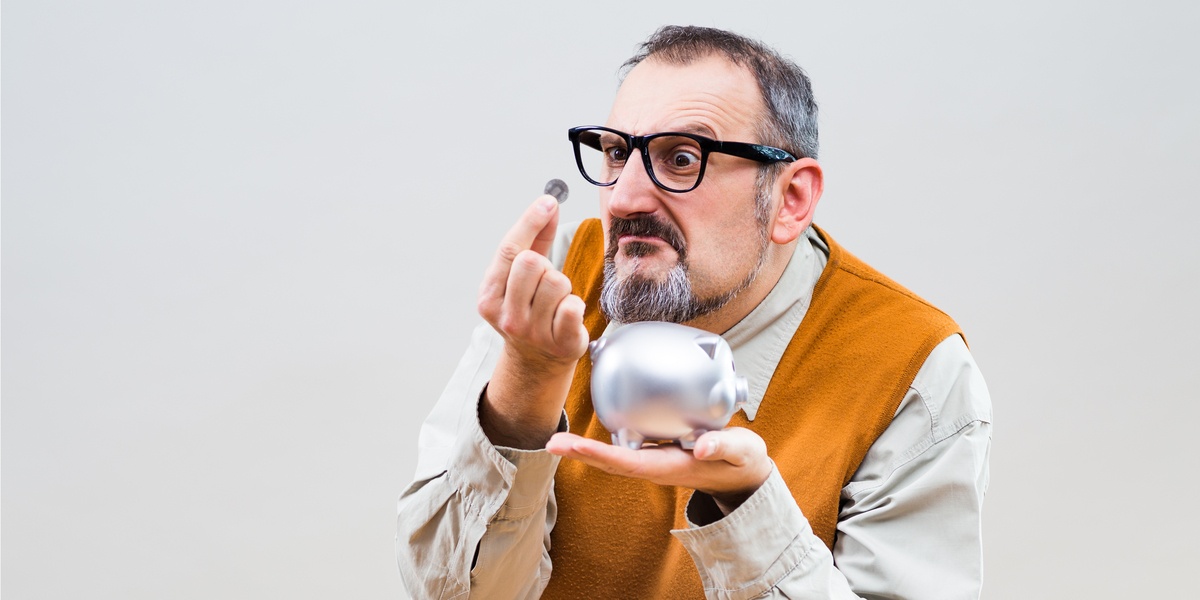 See the man in the photo above? He's what we millennials would call "ballin' on a budget."
I don't know about you, but I want to be ballin'.
Unfortunately, we all have budgets, especially when it comes to spending money on our websites. So, in order to make our big budget visions happen, we have to make the most with what we have.
Let's talk about how to make that happen with 7 cheap but effective ways to upgrade your website and marketing.
You may have already done some of these, but hopefully, there is a technique in here for everyone!
I'll be writing these in loose order of foundational elements to advanced optimization techniques. If you've already tackled one of these ideas, move on to the next!
1. Start Blogging
This one supersedes the rest as blogging is without a doubt, the most cost effective way to drive qualified traffic to most websites.
If your product solves a specific challenge for your customers (which it should), there's a really good chance they are going through the Inbound Buyer's Journey. That means they are actively searching for answers to questions that help them understand their problem and solve it. Each one of those questions is an opportunity for you to write an answer on your blog.
Often times, people shy away from blogging for business because they think writing is hard or they are concerned with the quality of the articles they will product.
My answer to that: If you're an expert on your product, you're likely already answering all the questions you should be blogging about on a regular basis.
Turning those answers into blog articles is as simple as capturing that content. We've compiled the basics for you here.
Now, there's the concern about the quality of blog articles. Let me just say this, "the content of your blog article is massively more important than the way it's presented or your writing skills." If your content helps your readers, the rest will develop over time.
2. Build a Conversion Funnel
What's next after attracting people with your helpful blog articles? Earning their contact information as a lead in your database.
Once you have their contact information, you're able to draw them back to your site, educate them on your offerings, and engage them personally all of which helps you increase the number of customers you're generating online.
At the most basic level, building a conversion funnel is easy. Your goal is to offer prospects something of incredible value in exchange for their information.
An enticing offer typically goes above and beyond what's available on your blog. For example, if you were a home remodeling company, you may write a blog article comparing different types of cabinet options for remodeling a kitchen. A fitting conversion offer would be a "Kitchen Remodeling Budgeting Guide.
Great conversion funnels are all about understanding where content fits into different stages of the buyer's journey I mentioned earlier. Here's a great guide to getting started with offers and conversion funnels.
If you're looking for help generating leads from your blog, we've put together an incredibly cost effective solution that's almost guaranteed to get you results. Check it out here.
3. Generate Contact-level Data
Today, marketing is all about personalizing the experience for unique individuals. While, in the past, marketing and advertising were all about casting a wide net (think TV commercials and billboards), now the internet and associated technology allow marketers to get hyperpersonal.
You need to be taking advantage of this.
There are several platforms that help you understand how users are interacting with your site in order to best serve them and their needs. Our favorite happens to be HubSpot and luckily, for the sake of keeping things cheap, they offer a free version of their software.
Here's how HubSpot Marketing Free, formerly known as Leadin, works:
Whenever someone visits your website, HubSpot attaches a cookie to their browser to track their behavior. Once they submit their email on any form on your website, they are added to your Contacts and you will be able to view their browsing history, as well as other useful information about them.
The paragraph above is an excerpt from our in-depth article on the tool.
Once you have this data, you can use it to optimize your funnel for future users (more on that in the next two sections) and personalize the experience for the contacts currently in your funnel.
This one is my favorite.
In the past, web developers and designers relied on effective, but relatively expensive user-testing. Now, we can use software on our sites to gather similar data, without paying people to report it back to us.
While tools like HubSpot will give you detailed information on how a contact is using your website and tools like Google Analytics will give you information on how people are getting to/viewing your website, Hotjar will tell you exactly how people interact with each and every aspect on a page.
Hotjar records data on valuable user behavior traits like how far people are scrolling down your page, where they are moving their mouse and clicking, and will even record sessions of users so you can play them back and watch them experiencing your site.
All of this data is essential in developing a plan to optimize your conversion rate.
5. Make Optimization Part of Your Routine
We're firm believers that websites should be living, breathing, assets to a business. This means they need to change and be updated regularly.
This is why we're huge fans of Growth-Driven Design (GDD), but even if you're not ready to take the full plunge into it, you can still use its guiding principles to improve your metrics.
Here's how:
Using Hotjar, HubSpot, Google Analytics, and feedback from your site visitors create a list of tests & improvement opportunities for your website. Add to this list regularly (any idea should go on there). Then, once a month, prioritize the list with the goal of working from the top to tackle the biggest opportunities first.
From there, commit to doing as much per week that your time and budget will allow, but test and improve every week as well.
Over time, you'll find that your efforts compound. A few hours a week will make a world of difference in how people find and interact with your site.
If you're interested in learning more about this process, I highly recommend our Inbound Master's Guide to Conversion Optimization.
6. Leverage a Live Chat Platform
Marketing is becoming increasingly real-time, meaning people want answers to their unique questions right away, in the moment. The best way to answer these questions is by having someone there, ready to connect with your site visitors.
This is why we like using live chat software like Olark or Drift.
Using these platforms we're able to engage prospects who aren't quite ready to fill out a consultation or demo request but still could use our help.
Best of all, live chat doesn't need to be a large investment of time or money. Good live chat tools can be set to only engage visitors who fit specific criteria. This way you can focus on the leads that are most likely going to convert, not just those who are browsing.
7. Get Critiqued on Website Throwdown
Even with these suggestions implemented, sometimes the best thing you can do is get a second opinion -- especially from the pros. Every month, IMPACT invites a new marketing professional onto Website Throwdown to provide actionable website feedback on user submitted websites just like yours.
Want the chance to be critiqued this month? Submit your site or listen to past episodes here.
Upgrading Your Website
No matter how you slice it, upgrading your website is a great investment. It, however, doesn't need to be a large investment. By dedicating a little time each week to some or all of these areas, you can dramatically improve the results your website generates for your bottom line.
Free: Assessment
Does your website build trust with buyers and bring in revenue?
Take this free 6 question assessment and learn how your website can start living up to its potential.