What's The Difference Between UsabilityHub & UserTesting?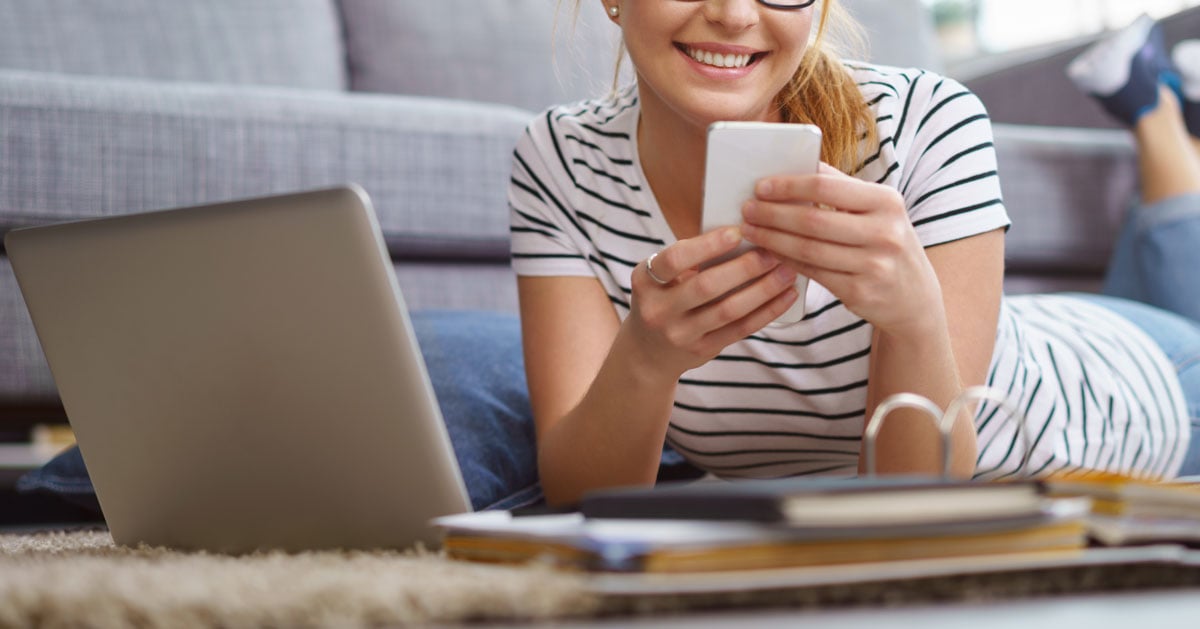 Users are one of the fundamental aspects that help keep your website/app alive and it's your job to make sure that they are pleased with it enough to want to continue using it.
Yet, so many of us have no intention of compiling targeted user feedback, especially when we decide to roll out large updates, or even full redesigns.
This means you're completely missing the opportunity for your users to tell you what's understandable and what's wrong with your project, and instead, you may end up guessing.
Blogging works better when you write about topics your buyers care about.
Fortunately, products like UserTesting and UsabilityHub come to the rescue to help facilitate any tests you might have considered performing, but struggle to set up yourself.
For many, UserTesting is the more widely known software with the ability to give you deep user insights to your project.
But for those looking for fast results, less complex testing, and quick win opportunities, UsabilityHub stands tall and is incredibly easy to use for those new to the world of user testing.
In this article, we're going to focus on analyzing these two amazing products, their similarities and differences, and how they can be utilized for your testing needs and helping your KPIs.
UsabilityHub
UsabilityHub is a platform where you have the ability to set up a variety of predetermined tests and surveys for a group of users. There are five tests the software offers which includes the;
Click Test - Simple test in which you request users to click on object they believe will complete your task
Five Second Test - Shows users your project for five seconds. They are then accompanied by follow-up questions based on what they saw
Question Test - You ask your tester a series of questions they answer after they see your project
Preference Test - Set up different variations your project, and ask your users what they prefer
Navigation Test - Set up a design sequence, chain them together, instruct users to carry out a task from start to finish, and see how far they get.
For each test, you must upload a mockup/mockups of your project's design & fill out instructions for users to complete the test correctly. If you don't have a mockup available, you can instead screen capture a live version and upload that for your testing needs.
Once you have selected your test and uploaded your screenshots, you then need to order your responses, or users who will be taking part in your test. To do so, you'll need to purchase credits.
1 Credit costs you $2.50 per, which are the equivalent of one response for any order below 24. If you order 25 responses or above, the cost drops to $1.00 per.
When selecting, you have the option to choose random testers or targeted ones (and for the same price). Although, the more targeted your audience, the longer it may take for your test to be completed. For example, random audience testing with a 25 response order may take 8 minutes, but a targeted test for users only in Spain between the ages of 25 - 40 can take up to a month.
Already have your group of selected testers? No problem. You can run your test on the platform (for up to 20 users) for free.
For those who choose to upgrade their plan to the Pro option, you receive priority in the response queue, team accounts, demographic information data collection, A/B variation tests, and more, all for $99 a month.
Biggest Strengths
If you are in need of performing these tests in a very short timeline, using UsabilityHub for your project is an excellent option to help you receive fast results.

Setting up the tests themselves is also a breeze, as the software gives you simple step-by-step instructions to follow rather than leaving everything up to you to figure out. This prevents you from forgetting certain parameters you want to include within your test while making it easier for your users to understand your tests directions.

Also, the ability to submit your tests targeting specific demographics for the same price vs random users is pretty impressive and is a most cost effective alternative to other variations of user testing software.
Biggest Drawbacks
Since UsabilityHub structures all of its tests upon images of the project you upload, you unfortunately lack any ability to user test more complicated functionality or live tools. For example, say you sell paint, and your website has a digitalized room where users can 'paint' the walls with different colors to see what it may look like.

With UsabilityHub, you wouldn't be able to test this functionality in a live environment, but instead, could test mockups of the project to see if users understand what areas they need to click to complete tasks you ask of them.

Furthermore, the software only gives you five test options to choose from, which may be an issue for those looking for more complex alternatives, such as more customized time tests, or further variation options for the preference tests.
UserTesting
Unlike UsabilityHub, UserTesting focuses on identifying problems with your project at any stage (wireframe, mockup, live site, live app) by videotaping them and recording users responses and reactions to the task you specify them to complete.

Each test you compile allows you to choose from a variety of demographics, such as income, age, and even web expertise, to narrow how targeted you'd like you audience to be.

Users test your projects on their own devices, rather than in a secluded lab, which prevents any unfamiliarity with tools the offsite location may utilize. You can even your own group of users, but have UserTesting compile and analyze the video data for you.

Once the tests are complete, UserTesting can do the analysis work for you. They'll comb through each video to gather in-depth qualitative metrics such as credibility, ease of use, delight, moments where the task was easy or hard, and NPS scores. This data is eventually presented to you in an easy to review format.

UserTesting offers two plans. The basic one is $99 per video, which simply lets you set up the tests and acquire the videos for yourself to analyze. The pro plan has customized pricing and gives you a dedicated account manager and a research team to aid you in getting the most out of your tests & compile the metrics listed above.
Biggest Strengths
One of the beauties of UserTesting is the ability to test at any stage in the project's development, rather than being limited to only live sites, mockups, etc. This also allows you to stick around with the service since you aren't signing up knowing that it won't support testing at a certain stage of development.

The ability to analyze the videos and metrics (for pro members) gives you a more transparent view of your user's experience with your project since they can discuss their understanding of it at every step of the way. When reviewing the data in correlation with the videos, you may also see parts where users might have failed to mention other confusion they had.
Biggest Drawbacks
In comparison to UsabilityHub, UserTesting can become costly depending on how heavily you are interested in leveraging it and how high your budget is for testing.

One suggestion for those who are highly interested in the platform is to only utilize it for more hefty projects, rather than testing clicks on a landing page, or basic page navigation.

Another small drawback is that you could argue the users who participate in the test aren't your average 'general users' and lean towards being 'expert user testers'. This means some of the feedback you receive might be too in-depth and could loose focus on the areas you are most concerned.
Key Takeaways
While user testing has the ability to offer critical insights into your project, many still brush off its importance and choose to rely on self-assumptions or personal tests.

Try incorporating this test into projects you believe will have a more substantial impact on the metrics you measure daily. Testing your projects may be the key to recognizing areas your product can be altered to increase conversion rate.

For those who are just stepping into the world of user testing and are interested in keeping the tests simple for themselves, UsabilityHub and its software are an excellent option to get started with.

People who have more advanced projects, such as digital applications or interactive website tools, would benefit from UserTestings' more robust platform and data measurement.

Finally, keep in mind that you don't need to start off big, just make sure you have a justifiable hypothesis you're interested in testing. Once you've started, you have that much more data to back your projects design choices with as well as a more clear direction for aspects of its basic functionality.
Published on December 21, 2016