How to Build a Powerful Website for Professional Service Providers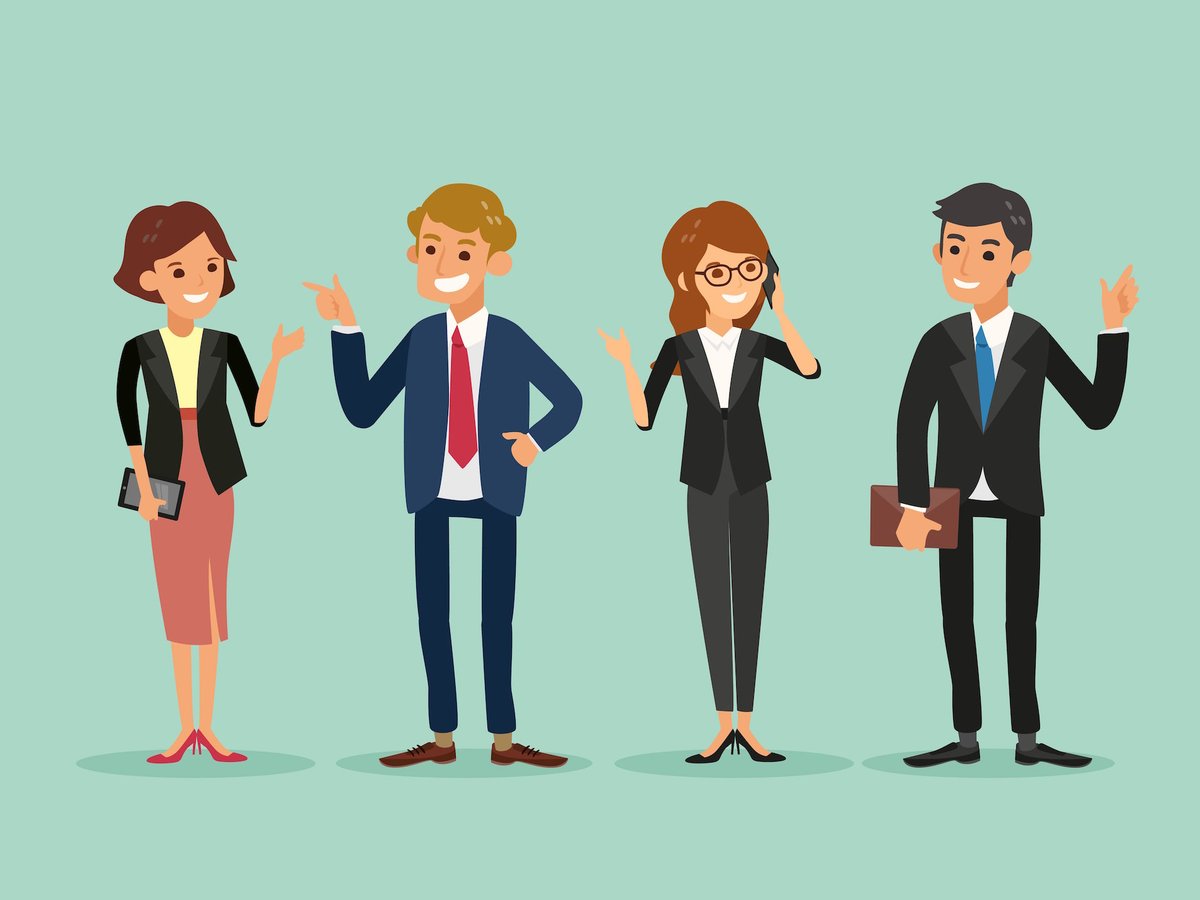 Even across many industries, professional service websites (i.e. law offices, doctors, etc.) typically have the same architecture, design, and messaging.
We encountered a lot of sites like these on Website Throwdown. They all look the same, sound the same, make the same mistakes, and usually we end up giving the same advice.
If you're reading this, your organization is likely in one of these industries with a cookie cutter website of what is being said and shown by the other players in your space, but guess what? For the most part, that's OK.
Prospects who are looking for a company like yours will expect to see the same types of services on your website as well as your competitors.
In fact, if they don't, they may actually consider leaving you out of the vetting process altogether. But while it's good to fit in, it's also important to stand out if you're going to win business over others.
Your business website design needs to differentiate your company in a way that extends beyond industry standards or services.
The key differentiation of a professional service comes down to HOW you display and explain your services, but before we get into that, remember these rules when it comes to your overall website content:
Try eliminating the word, "we" and replace it with "you," "your," or "our clients." Content that is prospect focused versus self-promotional will resonate on a much deeper level. It will direct your message towards your reader rather than to yourself.

Cut your page content in half --- then cut it in half again. People don't like to read so you want to deliver your message as quickly as possible and make the content you do have as easy to skim as possible. Use large, bold headers, sub headers, short paragraphs, and bullets. All of these elements allow your prospects to consume your content more quickly.

Avoid the use of jargon. Most of your competitors believe that by using jargon, they will appear more "professional" and "established." The truth is that prospects will interpret buzzword content as you talking AT them, versus talking TO them.
How to Differentiate Your Professional Services Through Culture
With many things being equal in the professional service industry, it can be a challenge to find the one thing that creates separation between yourself and your competition. Perhaps the most effective way to escape the noise is by leading with culture.
"Organizational culture is a system of shared assumptions, values, and beliefs, which governs how people behave in organizations. These shared values have a strong influence on the people in the organization and dictate how they dress, act, and perform their jobs." - Study.com
Culture can be an incredibly influential factor in the decision-making process and as a result, your website should open the doors to it to help prospects understand, relate, and buy into it.
A website that exudes a strong sense of culture should have the following elements:
An "About Us" page that tells an engaging story: This means that you've spent as much or even more time crafting the content for this page with a goal of getting your prospects to empathize with your journey. This can be conveyed through timeline graphics, pictures of your old office, quotes from team members, and more.

Your mission, vision, purpose, and core values: Tell your prospects why you get up in the morning, why your organization exists, and what your employees and leadership believe that can accomplish.

Photos of your team: Yes, individual bio pictures are great, but show that your organization knows how to work hard and play hard as a collective unit.

Always be hiring (even if you're not): Your clients want to do the same thing you do - grow their business. A strong sign of growth is having calls-to-action that lead to a stellar careers page with active job listings.

Showcase Social Responsibility: It's not all about the bottom line. Many people like to associate themselves with others that give back generously.

Link to your social networks: If you don't have a spot on your website, facebook can be a fantastic medium to post updates, pictures, and events.
Remember that your customers on the other end of the computer or the phone, are real people, just like us, that have their OWN assumptions, values and beliefs.
Connect with them on a cultural level, and you've won.

Culture aside, below are 7 key elements that should also be included on a powerful professional services website.
7 Elements of a Powerful Professional Services Website
1. Use Social Proof in Context, Not in Silos
The age of standalone "testimonials" and "accreditations & awards" pages are no more!
Insert relevant testimonial snippets directly into your service pages so prospects can clearly visualize the results of your services. Implement those awards and accreditation logos within global page elements like your header and footer to ensure their visibility on every page within the site.
Finally, if you're using Wordpress or a similar CMS, consider using a plugin that allows you to gather starred reviews.
Leverage those reviews within a testimonial slider on your homepage, or even as a trust-builder element on your landing pages to boost conversions and built trust.
2. Earn Trust Early-On Through Education
Prospects are on your site because they're trying to educate themselves on a challenge they're facing.
If your website only goes as far as explaining the services you offer, you may have missed the opportunity to build trust with a buyer in the awareness stage of their journey.
This is when they have yet to give a name to their problem or challenge and are searching for educational material to help them.
Develop that initial trust by creating remarkably helpful content in the form of blog articles, eBooks, guides, checklists, tools, and more. Learn more about how and why you can start blogging for business here.
Much like social proof, your content offers should be in the context of what your prospects are already reading.
For example, if you're a Business CPA and you have a page dedicated to tax services, link to a content offer that's relevant to what the prospect has just read (i.e. "Free eBook: 10 New Tax Laws for 2016 that Every Business Owner Should Know.")
3. Show Your Pricing (or At Least Set Expectations)
Stop being afraid to tell people what they can expect to spend with your company! It's not important that you're exact; it's important that your transparent and help prospects understand the investment.
Here are a few simple ways to do it:
Share a range for what they could spend or share what your typical client spends with you via

a pricing or plans page

Create a page with an interactive calculator that allows them to estimate what they could pay based on type and level of service needed

Include a downloadable guide on your service pages that explains how to set a budget for the type of service they're looking for based on industry averages.
Prospects will appreciate this kind of transparency because in most cases, your competitors are keeping pricing top of mind. By sharing realistic pricing information upfront, you've effectively educated and qualified your potential buyers prior to them entering the sales process.
4. Sell the Results, Not the Services
The key differentiator between a good service company and an exceptional service company is execution. Your website needs to prove that you can truly execute against the services you offer.
Here are the two most effective ways to show that:
If relevant, include a portfolio section that showcases your best, completed work

Develop a success story or case study page dedicated to stories about your client's lives and businesses before and after engaging with you.

Show real data and stats. Anyone can make empty claims about their work, but having the numbers to back it up builds trust and credibility.
5. NO (or Minimal) STOCK PHOTOS
Sorry for yelling -- but I can't emphasize this enough.

People want to buy from real people and most people can spot stock photos from a mile away. Generic stock photos immediately reduce the credibility of your company and overall take from the authenticity of your design and your brand.
6. Optimize Your Site for Mobile
Mobile and device responsive websites are table stakes at this point. As mobile browsing continues to increase year-over-year, understand that at least 60% of your audience is looking at your site on-the-go or on a second screen.
People are sharing your company's name while at networking events or a friend's dinner table. With the web at their fingertips these days, there's no reason for them to wait and check your site on the desktop at home.
Make sure your mobile first impression is just as exceptional. Have homepage elements that are easy to navigate and read and make navigating the site as a whole frictionless on mobile devices.
7. Make it Easy for Prospects to Contact You
If you've implemented all of the above, many of your prospects will be eager to download your content or even start a conversation.
Supply them with an area (or areas) where they can submit their information to do that such a consultation page or even live chat.
A buyer that's in the awareness stage may not be ready to give you their phone number or tell you their company's revenue in exchange for a top-of-the-funnel offer like an eBook, but when they are ready, the option should be readily accessible.
Want Personal Advice for Your Professional Services Website?
Submit it for the chance to be critiqued live on the air of our next Website Throwdown on Thursday, July 14th, 2016, when Bob and I will be joined by Hotjar's VP of Marketing, Tara Robertson.
Free: Assessment
Does your website build trust with buyers and bring in revenue?
Take this free 6 question assessment and learn how your website can start living up to its potential.