How to Choose Blog Categories (That Will Actually Get Your Content Read!)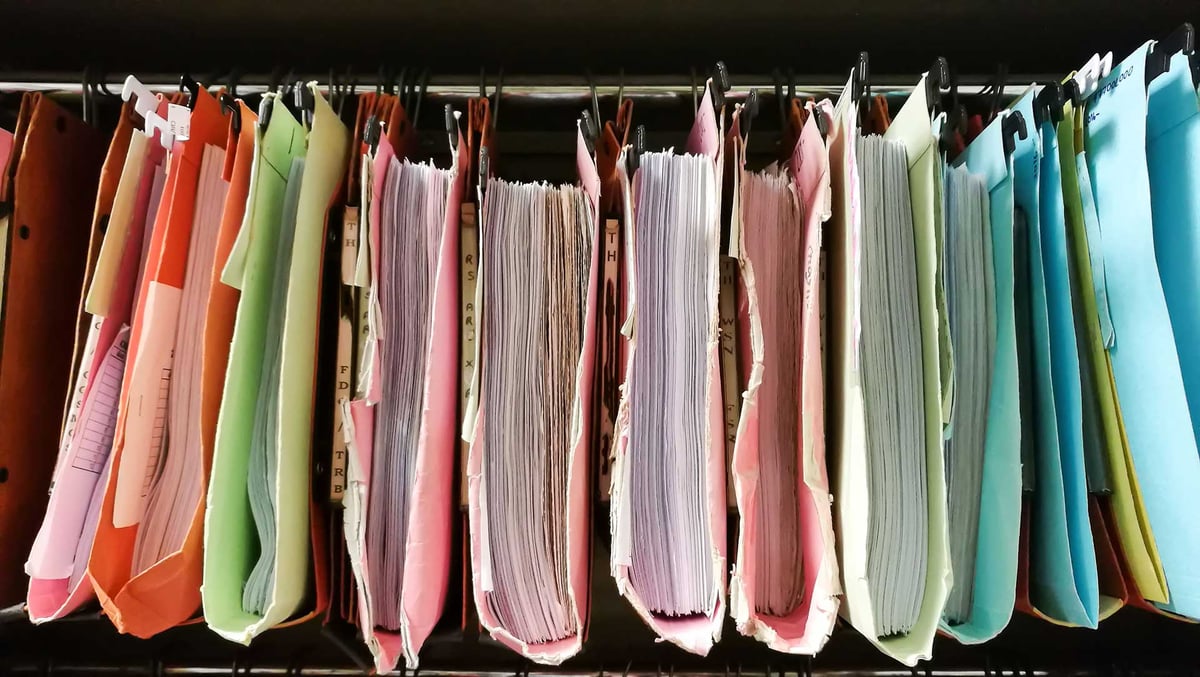 Choosing the right blog categories is incredibly difficult.
All too often I hear: my company sells widgets, we should have a category for each type of widget! AND we should have a category for each industry that buys our widgets!
You shouldn't. They're wrong. Don't do that.
I've told clients not to do that.
Your blog is an inbound tool - it's meant to educate, illuminate, and share information to make your prospects more knowledgeable, better at their jobs, and be useful.
The only way it's going to do that is if the content is superb, and if your blog makes it easy for a user to get around, find the answers they want, the answers they need, and the answers to questions they didn't even know they had.
Why you need to organize your blog:
Kinda seems like a no brainer when you really stop and think about it, right? But it's not always.
When someone searches via Google, they're most likely going to find what they are looking for, because it's something pretty specific.
But what if they're just browsing a site they already know? (that's you!) If they are searching for something on your website, because they trust you, your people, and your insights, then how can they browse effectively, instead of just scrolling through your feed?
There's a better way...
Categories are part of a great user experience.
As a marketer, you should always think of the user first. This is true when it comes to your homepage, website as a whole, your sales process, and your blog. (and here's a great resource for more on that.)
Effective and thoughtful organization of your blog content can improve user experience -- and that's all you really want.
Clear, specific categories resonate with your audience and make it incredibly fast and easy for them to find exactly what they're looking for. With them, people don't have to scroll through endless pages on Google or on your site, because everything's organized into rational buckets that make sense to them.
So how do you go about choosing and creating great categories? There's a couple places to start:
Live in the solution.
What are your buyer persona's problems?
IMPACT's personas' problems are usually one of three things: they need more awareness, they need more people interested, or they need to generate more revenue. This is true for our persona, and even more true (anecdotally) for our clients, which is why our blog categories include things like "getting found," "lead generation," and "sales."
Paying close attention to these pain points is a great source of possible blog categories and organizing your content. Let's get really specific and say your persona spends ten hours a week on document management.
Finding and sorting files, sending them to the right people, managing multiple versions with multiple approvals, all that fun stuff.
Each of those things takes a lot of time, especially if they are doing it manually. This is a pain point for your persona and they are quickly getting burnt out.
You know this. They know this. But they might not know what a potential solution is, how it functions, or any of the details, but they'll find all of that in your blog category.
So what is it in this case?
It's probably one of two: Time Management, or Automation. You can decide which of these is the best fit by asking yourself this question: How does your persona define their problem? What words do they use to describe it? Would they call it Time Management, or Automation?
The answer to that question is the category you should go with.
Ask Sales.
Sales is marketing's best friend. If your marketing department (or you) isn't collaborating with sales, YOU'RE DOING IT WRONG.
Here's a quick list of questions to discuss in your weekly smarketing meeting, content brainstorming meeting, or when you see each other by the water cooler:
What are the common objections you get from prospects? How do you overcome them?

What does every prospect bring up at some point or another during the sales process?

What's the biggest reason that a prospect won't close into a customer?

Is there a concept or problem that takes longer to explain than you think it should?

What are some questions that prospects that turn into customers always ask?

How do you know that a prospect won't be a good fit for us as a customer?

How do you know that a prospect

will

be a good fit for us as a customer?
Now the marketing value-add comes in: ask why, over and over again, until you can identify common themes from your sales team's responses. The further you pull back from the tactical, and find areas where several problems might fit, the closer you'll be to great blog categories.
Your Personas.
Very similar to living in the solution, digging into your buyer personas is going to give you a much better idea of what they need, and how you can help them accomplish their goals, overcome obstacles, and be rockstars at their jobs.
Adelle Revella's book, Buyer Personas, gives us a great example of this and the five things that you need to know about a persona in order to market and sell to them effectively:
Priority Initiatives - or why they seek a solution

Success Factors - or what they consider a win

Perceived Barriers - or what would make them pump the brakes

Decision Criteria - or how they compare you to their competitors

Buyer's Journey - or what they do at each stage: Awareness, Consideration, Decision
Do you have content that speaks to each of these? Do you have content that addresses the "Oh s$#%!" moment, when someone finds out that have a HUGE problem, but no way to solve it.
You should have a lot of content that speaks to each - segment them into different corresponding categories.
What to do with your existing posts
:
Now comes the fun part - categorizing your existing blogs into topics that are fantastic and amazing and useful to your users. (If you have hundreds or thousands of posts - this might not be as fun.)
You should be able to tell at a glance which category each blog should fit into. The title should give you enough, but if it doesn't, the headers should.
If the headers don't tell you what the article is about, you need to back up a few steps and start by outlining and being clear with your blog header hierarchy, but that's for another time.
Protip: use HubSpot's blog topic combine tool to make this much easier for you to get through - without having to go through every single post.
Let me help you.
I understand that this topic is hard to understand without some concrete examples. Please - comment below with a few blog categories you have or are considering, and what your business does. I'm happy to get into a few real-life examples.
Better yet - consider our Blog Optimization Package (a steal at $799) and we'll take this journey together.
Free: Assessment
Does your website build trust with buyers and bring in revenue?
Take this free 6 question assessment and learn how your website can start living up to its potential.