4 simple inbound marketing tips that will get you big results in 2022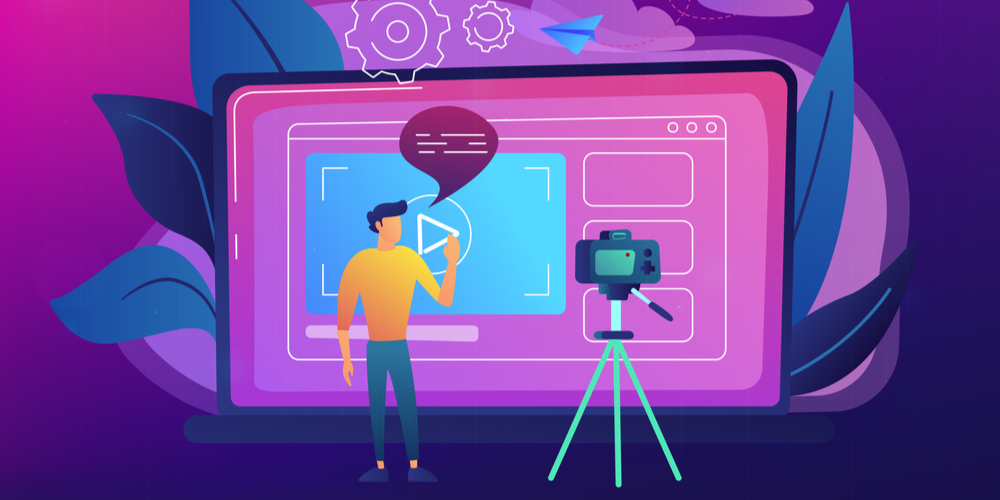 Inbound marketing tips
Write content that answers your prospects' questions
Hire a content manager
Measure results to track ROI
Produce videos that turn leads into sales
When I sat down to write this blog post about inbound marketing tips for 2022, I asked myself, "Am I the right person to do this?"
I thought, I do have experience as an agency's director of inbound marketing.
On my way to that role, I spent years leading strategy for a number of clients across a variety of industries who had a variety of challenges and goals. There are a lot of lessons learned from those client journeys to pull from.
But the thought was barely complete before I started shaking my head. "No, that's not it," I said with a rueful laugh. "I've been the client. I've felt this pain."
Yep. I've been a patient as well as a prescriber. And it may be that the inbound struggles I went through while on an in-house marketing team are what taught me the most about what works and what doesn't.
It may be the countless meetings that went like this:
Employee 1: How are we doing with the content calendar?
Employee 2: Eh, no progress this week. We're all too busy.
Employee 1: Okay... Does that mean there's also no movement on the video?
Employee 3: We're waiting on approval of the script.
Employee 2: The script is held up because we can't agree on a topic.
Intern: I noticed the personas haven't been updated in four years. Do you think maybe—
Everyone: NOT NOW, INTERN.
It's frustrating.
And that doesn't even factor in the pandemic! This past year has been brutal for all different kinds of businesses. Trade shows and other live events are shut down, travel is restricted, face-to-face meetings are discouraged, and the economy is hurting.
I understand. The way we do business has changed and you need actionable inbound marketing tips you can implement to see real results. So let's get to it.
1. Write content that answers your prospects' questions
If you're currently writing blog posts for your website, you know content is important and that is a really good thing, but I won't lie to you and say that any content is better than no content.
If you're not publishing the right content, you're wasting time and money.
So what is the "right" content? The kind that brings qualified traffic to your website. The kind that turns page views into leads.
Take a hard look at your content strategy and challenge yourself as to whether your blog topics answer your buyers' most pressing questions. I'm not talking about the subjects you want your prospects to learn about; I'm talking about specific topics that all buyers across all industries have questions about when making a purchase.
We call these The Big 5 blog topics because we have found they are consistent regardless of your industry, product, or audience:
Cost and pricing

: Whether you're giving specific numbers or simply talking about your approach to pricing and factors that make it go up or down.

Comparisons:

Your buyers are already comparing your products or services to those of your competitors. Do it for them in your own words.

Problems

(theirs and yours): Be transparent about potential issues with the purchase. Transparency builds trust.
Best of lists: Again, people are searching for best-in-class products and services lists. You want them to find yours.
Reviews: As a buyer, there's no way to know in advance if a purchase will bring joy or regret. Reading reviews is maybe the closest we can get. So provide them for your prospects—just be honest.
If you focus your content around these topics—if you answer questions about these subjects—you will see results because you're giving prospective buyers what they want and need to know.
Everyone wants honest answers to their questions when they're on a buyer's journey. If you provide that before they even talk to a salesperson, they'll come into the engagement on a foundation of trust.
🔎 Related: 'The Big 5' best business blog topics that drive traffic, leads, and sales (+ video)
2. Hire a content manager
Remember the marketing meeting I described a few paragraphs ago? The one where everyone on the in-house team was too busy to write content. It's an incredibly common scenario.
Unless content is your job, it's easy for it to fall to the bottom of the priority list. The solution? Make it someone's job. Hire a content manager.
Yes, I realize the investment leap we just took from writing blog content to spending tens of thousands on a salary, but when companies do this, they see a return on that investment.
Writing two or more blog posts a week about The Big 5 topics will be a full-time job. This person will create your editorial calendars, do keyword research, do industry research, interview subject matter experts, and draft content week after week.


🔎 Related: Why you need a content manager on your digital marketing team


He or she will own the initiative so that it never falls through the cracks again.
Still thinking about money? I have good news: This employee's impact can be measurable, you just need the right tools. Speaking of which...
3. Measure results to track ROI
One of the best things about inbound marketing is that its impact is measurable. All of your campaigns — the content you publish, the videos you produce, the landing pages you create, the emails you send, your social media outreach — can have data and revenue tied to. You just need the right tools.
As a HubSpot Partner agency, we're big fans of the platform's marketing, sales, customer service, and CRM software. Adding HubSpot to your sales and marketing arsenal will allow you to track the efficacy of your efforts so you can continuously improve your strategy, especially when it comes to ROI.
Think again about hiring a content manager. Wouldn't it be great to look at your closed deals in a CRM and see if your new clients or customers read any of the content that person produced? To put actual dollar amounts to a blog post? You can with HubSpot.
I can't stress the importance of attribution enough. If you want to be the kind of successful that leads to your company becoming an inbound marketing case study, you can't close your eyes, cross your fingers, and hope for the best. You need data on your assets and campaigns so you can stop banging your head against the wall when leads aren't coming in. Measure and evolve—always.
4. Produce videos that turn leads to sales
You know by now that I'm not going to give you a broad, directionless recommendation like "Create videos!" You're smart. You already know that video must be part of a solid inbound marketing strategy.
But do you know the particular types of videos that generate real business results? Much like with content writing, we've found there are specific topics that are much more worth your time and effort than others when it comes to generating bottom line results. We call these The Selling 7:
The 80% video

: Answer the 5-10 questions all of your prospects ask.
Employee bio videos: Let your team introduce themselves to start building trust.

Product/service page videos

: Communicate the value proposition of a given product or service.

Landing page videos

: Set expectations for exactly what prospects get when they fill out a form.
Cost videos: Give prospects as much information as you can about pricing in the interest of transparency.
Social proof/testimonial videos: Take social proof to the next level by allowing your evangelists to bring testimonials to life.

The "claims we make" video

: Demonstrate true value by not just telling, but showing, your key differentiators.
Focus on these videos over the next year and you will see ROI, as, once again, you're prioritizing trust. You're providing the information prospects want and you're doing it with a visual medium so people can hear your voice and see your smile.
We all know video is proven to be a more effective and compelling selling tool, especially in a time when in-person contact is limited — now you know exactly how to leverage it.
I'm not saying you should take your iPhone and try to shoot them all yourself tomorrow. Take the time to do it right. Hire a videographer who can immerse him or herself into your company and culture, who has easy access to your subject-matter experts, who doesn't need to split the workweek between your business and 15 other clients.
"Mar," you're probably saying right now, "you acknowledged that financial times are tough worldwide then told me to hire two people. What the heck is 'simple' about that?"
Even if the idea of budgeting for two new salaries feels complicated, the equation itself is simple.
Creating compelling videos for The Selling 7, which could include multiple videos for team bios and your products and services, will take serious effort. You need someone to own that effort, someone whose sole responsibility is seeing it succeed. You need an in-house videographer.
Simple doesn't mean small
I've read too many articles, as an in-house marketer looking for help and as an agency strategist looking to hone my craft, that promise inbound marketing tips and deliver maddeningly vague direction.
"Write blog content!"
"Use video!"
I mean, sure. Technically, that's actionable advice. It's not going to get you anywhere though.
The four tips in this post might require a fundamental shift in how you're currently approaching inbound marketing, and I know that's no small thing. That can be where you start — getting buy-in from your team on the need to change tactics in order to see measurable results.
Though big, these are steps you can take even when a global pandemic has halted so much else. As much as we all want to believe that turning the page from 2020 will solve everything, things aren't going to get easier just because it's a new year. Inbound marketing can be the advantage your business so desperately needs in 2021.
If you want your ROI to be greater, your investment in your company needs to be greater. I know that from experience.
Free Assessment:
How does your sales & marketing measure up?
Take this free, 5-minute assessment and learn what you can start doing today to boost traffic, leads, and sales.