Looking for a Google Search Appliance Replacement? Get Marketing Involved!
Sahil Merchant also recommends this free guide: The Ultimate Inbound Marketing Strategy Playbook 2022.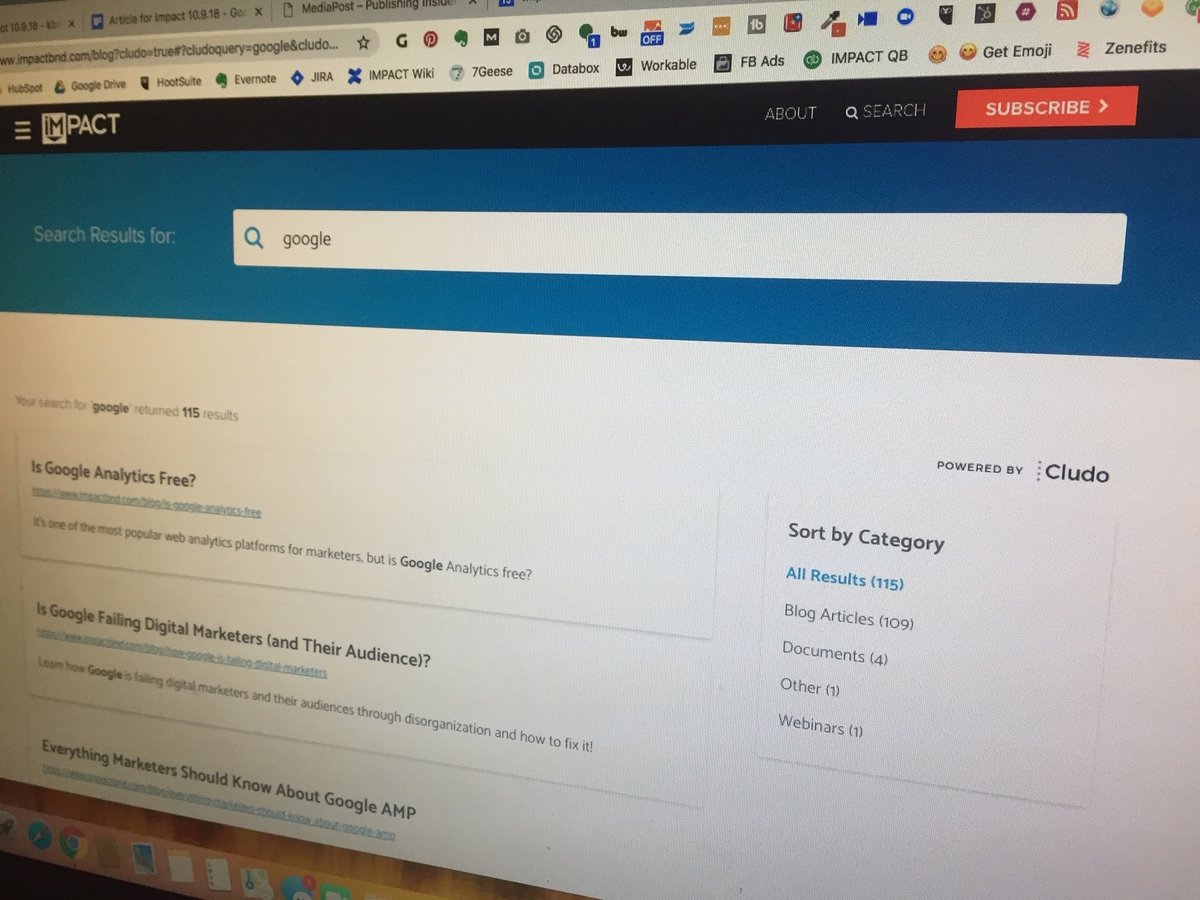 Most websites of any significant size offer their visitors site search functionality, and the majority of large-scale sites use the Google Search Appliance (GSA) to serve their customers.
Free Guide: The Ultimate Inbound Marketing Strategy Playbook 2022
That's why it was a shock when Google announced that it would end support for the Search Appliance in March 2019, and would not be renewing contracts. This comes on the heels of the similarly sunsetted Google Site Search earlier this year.
Organizations are now scrambling to find a replacement for their Search Appliances before the expiration deadline.
Since GSA has typically been the site search solution of choice for larger organizations with more complex and customized installations, replacing it is a significantly more considered process that involves a greater degree of commitment and due diligence.
So let's kick this right off by recognizing the fact that replacing your Google Search Appliance is not a hassle- it's an opportunity.
Yes, it may seem like a burden, but the truth is, this is the perfect opportunity to migrate to a site search solution that is capable of delivering not only a much better customer experience, but also deeper insights and analytics.
If we're going to be honest, Google's internet-focused ranking algorithms often didn't work well in the world of enterprise information, where the needs are significantly different from website search.
Adding that to Google's one-size-fits all approach and general lack of support for corporate customers, makes the Google Cloud Search replacement solution not a great option.
Given that the Google Search Appliance was a technically complex product to use, your first instinct when looking for a worthy replacement may be to go straight to your website developers or IT specialists.
RESIST THAT URGE!
(sorry to all our developer friends out there)
Instead, consider discussing your next site search platform with your marketing team first.
Here's why.
This is the right time to transition the ownership of your site search from IT to marketing.
We've said it before, and we'll say it again- site search is a marketing initiative.
Honestly, the only reason site search has been considered an IT responsibility for so long, is that you had to be pretty technically proficient to install and maintain it.
Remember what else used to be like that?
Your website.
Then around 10 years ago, WYSIWYG web platforms came along and democratized website development and maintenance, so marketers could take full control over their online presence as well as messaging, optimizing, adapting and learning on the fly.
Yet site search at enterprise organizations still sits in a box. It's time to set it free.
The thing is, your marketing team owns the relationship with the customer, so it's much more efficient to have them be directly in charge of both your marketing content, and the customer queries that inform that content.
It'll only strengthen your value proposition as your content mix will be supported by a healthy feedback loop from the customers you're serving. This is true whether you're a corporation, an educational institution, or a government agency.
The value in delivering a great site search experience can't be understated- an increasing number of site visitors tend to use the search function vs. the navigation menu to find the information they are looking for.
And these visitors also convert at a higher rate than visitors who use standard navigation, as they are "objective focused"and already know what they are looking for.
This is supported by a recent study of e-commerce sites, that found that visitors that used site search converted at 4.63% versus the websites' average of 2.77% - that's 1.8 times more effective.
Due to advances in technology, you now have the opportunity to replace your Google Search Appliance with a platform that can offer greater relevance as well as a host of other features that are not available right out of the box with GSA.
A word of caution…
Ok- elephant in the room- let's get this out of the way.
Just because you're a big company, it doesn't mean you need a hardware solution for site search.
Previously, on-premise solutions were seen as more "secure" or "serious" options for large scale deployments compared to cloud-based solutions.
However, with advances in technology, that is no longer the case.
The Myth: Hardware is more secure and customizable.

The Truth: You just drove a car off the lot, and it's already depreciating.
A great example is Salesforce.com- in the 90's, companies were spending a fortune on on-premise software systems. Then Salesforce.com came along and disrupted the entire industry with a SaaS solution that was not only significantly cheaper, but always up-to-date with the latest technology.
That's the thing about on-premise software. Aside from higher up-front fees, you're typically looking at an annual maintenance fee of around 20% to cover support, a LONG installation period, plus the extra hidden costs of having your IT department spending time installing updates, security patches, solving maintenance issues, etc.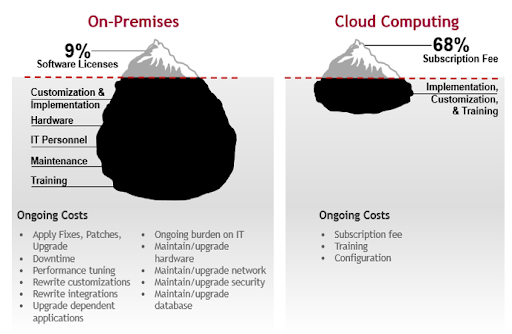 And in the end, it's probably going to be less secure than a SaaS product.
That's because you're going to have to do a LOT of work to stay up-to-date with the latest security patches. And the more customized your solution is, the harder it will be to update and evolve your in-house software. The truth is, your hardware starts becoming obsolete the moment it's installed.
In comparison, a SaaS search solution can be customized for your marketing team, yet remain up-to-date with the latest technology and security at a fraction of the cost. Plus, it's infinitely scalable as your organizational needs grow.
Most importantly, it's a solution that evolves at the same pace as the world around it.
You have the opportunity to take advantage of the combined knowledge and efforts of data scientists, developers, and site search experts at a SaaS company that will keep your solution up-to-date with the latest trends in artificial intelligence, machine learning, and customer experience.
And trust me - in the long run your IT and development teams will thank you for this.
Most site search solutions are built for developers, which means that it takes a high degree of technical proficiency to install the platform, customize it, maintain it, and make changes to it.
Over time, the fact that the marketing team can't just jump in on the fly and make necessary changes will annoy your IT team no end because they'll be on the receiving end of every minor request from marketing for the life of the product.
That's going to get old fast.
What IS Important in a Google Search Appliance Replacement?
At the highest level, any site search platform that could be considered a suitable replacement for the Google Search Appliance should enable your marketing team to directly control the relevance of the results being delivered, and learn from them via an intuitive analytics suite.
If you already have a Google Search Appliance installed, it's likely you are a larger organization with a larger volume of pages, visitors, and potentially complex data needs.
This would make cheaper platforms that offer you limited functionality and analytics a non-starter.
Instead, you should be looking for a highly functional SaaS platform that can offer you customer insights, machine learning, and reliable security and technical support right out of the box.
A high degree of relevance is of course a necessity. Assistive functionality like intelligent autocomplete, synonyms and bigram matching are also vital features for an enterprise search platform.
In addition, features that can make a major difference to the online experience, like integrated on-site banners and faceted search are also important.
But take note- it's not just about delivering relevant results to your site visitors. It's also about delivering behavioral insights to your marketing team.
This means having site search analytics that are easily accessible. In an ideal world, you'll have a search analytics dashboard from which you can seamlessly perform tasks like boosting content, adding synonyms, linking banners, etc.
Your solution should also be able to deliver data that can be used to generate visitor insights and search trends. Finding a search platform that integrates well with other data sources to create better customer profiles is the ultimate goal.
Strategically, you're looking for a site search platform that will help you to:
Find content gaps and ineffective content;

Reveal the health and effectiveness of your website;

Help shape your content strategy;

Forecast future trends; and

Anticipate customer needs.
What most organizations miss is that the REAL VALUE of site search lies in the behavioral data and search analytics it generates.
Search terms are your customers directly telling you what they want- it's a great source of insights!
When you're searching for that replacement for your Google Search Appliance, keep in mind that site search is the new frontier of marketing analytics. It's evolved from an IT tool to a full-fledged marketing solution, and this is your opportunity to make the most of it.
A flexible and Intelligent Alternative to the Google Search Appliance
If you're serious about migrating from your Google Search Appliance to a site search solution that is flexible and powerful enough to serve the evolving needs of your organization, Cludo can help.
Cludo is one of the world's leading site search and insights providers, and is a leading Google Search Appliance Replacement. Our intelligent search and insights solution is compatible with any website, and has a record of success with some of the biggest brands, government organizations and educational institutions worldwide, including Easyjet, The Bank of England, Cisco, and Vodafone Australia to name a few.
For more information please visit https://www.cludo.com/gsaalternative.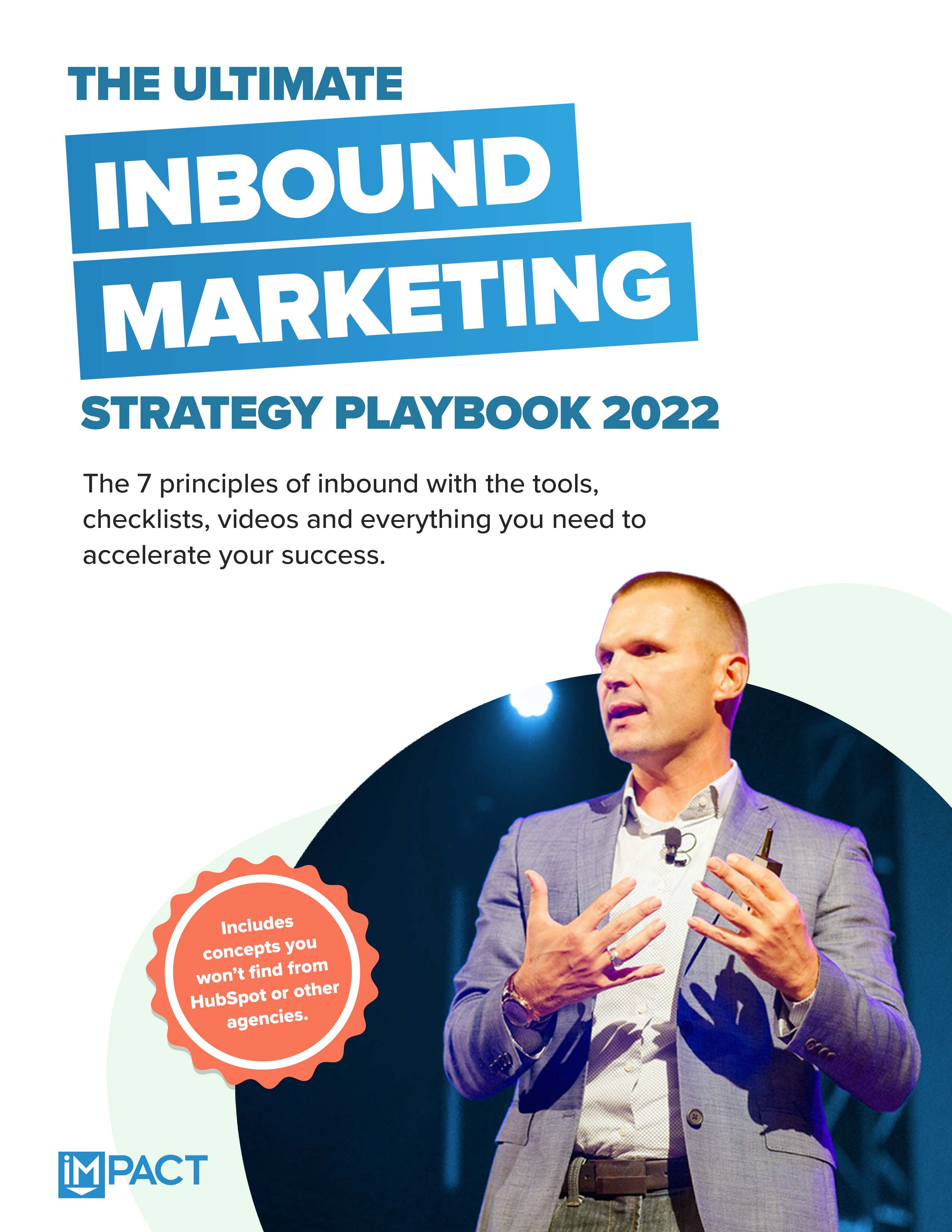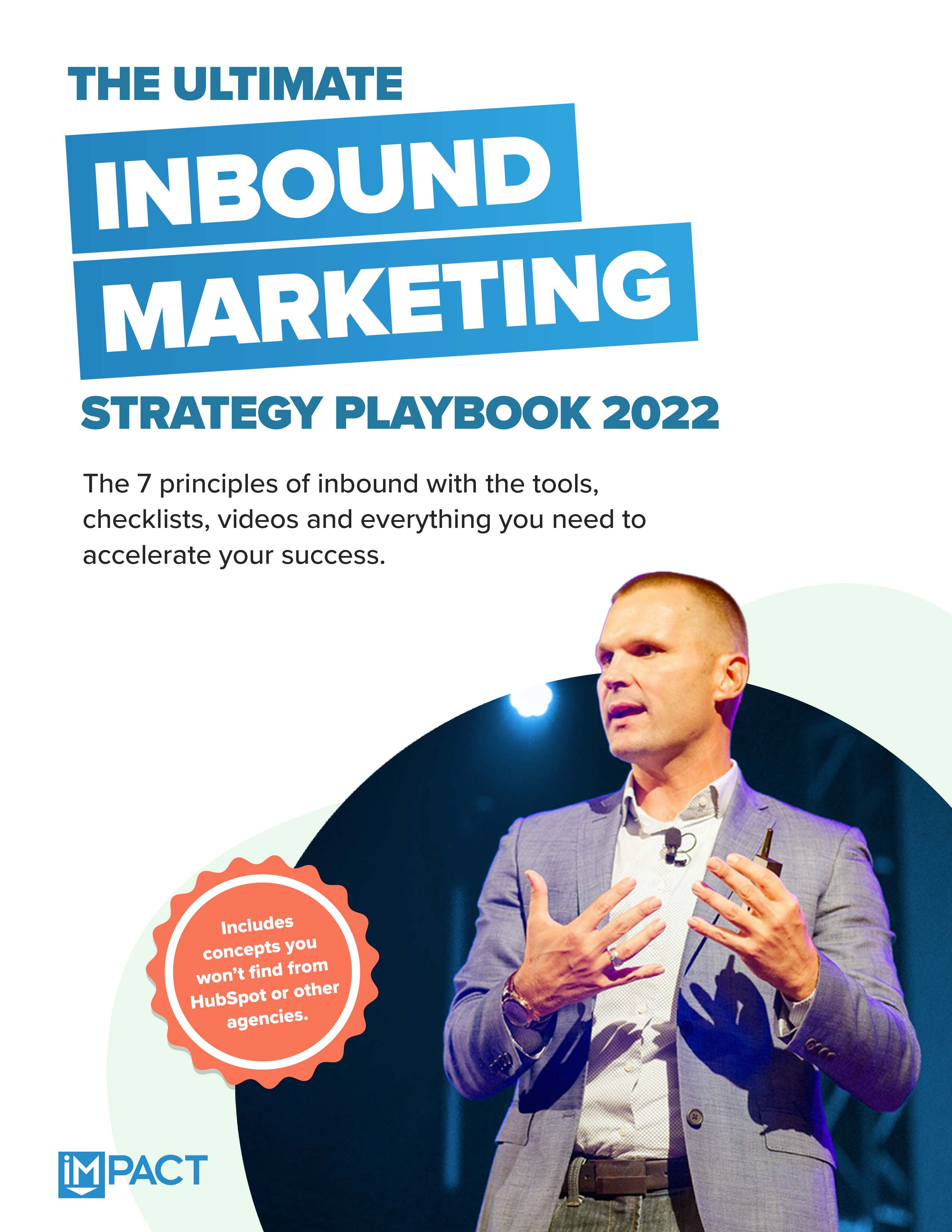 Free Guide:
The Ultimate Inbound Marketing Strategy Playbook 2022
Take your inbound strategy to the next level
Master the 7 principles of highly effective inbound marketing
Dramatically improve your inbound sales
Get more buy-in at your company
Published on October 15, 2018