How to find Instagram influencers in 2020 for your brand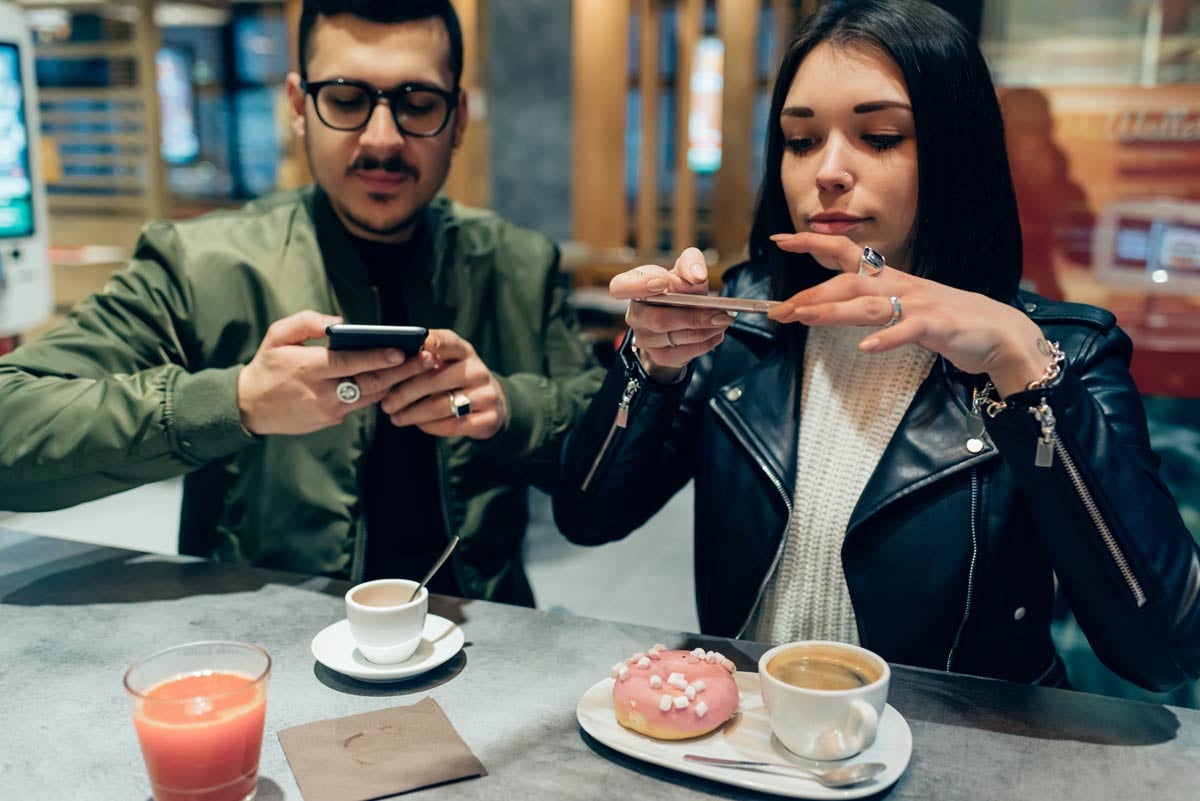 Brands are always seeking new ways to promote themselves and with the rapid growth of social media, there are more and more opportunities appearing each day - especially when it comes to influencer marketing on Instagram.
How to find Instagram influencers
Influencer marketing is simply the promotion of services and products through people with a large number of followers and a real impact on their opinions and buying behavior.

Make a list of users who frequently like your posts as well as those who frequent your competitors and see how they compare to your established buyer personas. It's up to you to decide what number of users you want to research but usually, it's sufficient to track about 200-500 users.
It's not a very new method, but with the rise of social media, it has gained new life.
Small and big brands are already fully bought in and ready to invest more of their budget on influencer marketing programs.
In fact, more and more agencies are even offering influencer marketing services. Applied correctly, influencer marketing can generate incomparable ROI for marketers.
With its high-quality pictures and 700 million users, brands are eager to collaborate with celebrities and bloggers on Instagram in particular. Instagram influencers create posts with brand products, usually along with a detailed caption, then share them with their loyal Instagram followers via their personal account.
Here is an example from pop star, Ariana Grande:

But how do you get started?
After defining the budget and timeline, businesses and marketers first need to find the right influencers.
The most common way of finding Instagram influencers
Targeting only celebrities for collaboration can really take a toll on your budget as users with more than 1 million followers, come with a hefty price tag even for just one post or a story published for 24 hours.
A more cost-effective approach is to concentrate on micro-influencers.
Micro-influencers, or users with expertise in niche areas, but more modest follower numbers than celebrities, tend to have better engagement rates and more targeted audiences. The content they post is often more authentic and unlike celebrities, they more likely to reply to comments and answer their follower's queries.
Research is essential to a successful influencer marketing strategy. It will help you identify:
content your audience enjoys

your influencer's rating on output

social media accounts for your brand.

influencers that get the largest number of responses
When researching influencers, you should study the number of users reached, the engagement rate achieved, the ratio of value and the results of your campaign.
Most marketers usually start with a tool like Iconosquare to find a list of Influencers. They search by number of followers and category (Fashion, Sport, Cosmetics), then sort by country to see if the target audience can be reached by the promotional posts.
This is one of the most common and quickest ways but it's not the most fruitful one as you can't be 100% sure that the followers of the users selected will match with your target audience.
List of TOP Instagram influencers provided by Iconosquare.
But there is another way of choosing Instagram influencers that have more targeted audiences and are more cost-effective than big name ones.
The smarter way of finding Instagram influencers
To determine what posts and users are most engaging, you should track likes, comments, and follows.
Snoopreport tracks all user-actions of any public Instagram account including what posts a certain user liked and commented on and what users he followed.
The service is helpful for all both personal and business Instagram users.
Individual users can:
see friends Instagram likes,

track comments (perhaps of their child),

view follows,

know about their favorite celebrities activity on Instagram.
But the most value will be seen marketers and analysts.
By tracking Instagram users (competitors, customers, or influencers) they can:
research marketing and engagement strategies,

learn the target audience's preferences,

reveal micro influencers,

be aware of new trends on Instagram.
All the user actions are displayed in a user-friendly dashboard and are available in downloadable weekly and monthly PDFs or CSV reports that contain different valuable metrics such as like-backs, post captions, and geotags that can be used for in-depth analytics.
Snoopreport provides trend reports as well, containing engagement rates and common actions of the group of Instagram users. This is a great source of user insights and user group behaviors.
So how you do you know who you need to monitor?
To make the right selection, make a list of users who frequently like your posts as well as those who frequent your competitors and see how they compare to your established buyer personas.
It's up to you to decide what number of users you want to research but usually, it's sufficient to track about 200-500 users.

Snoopreport dashboard with added Instagram users
After you decide on your users add them to the Snoopreport dashboard and choose the number of weeks you want to monitor them. I suggest at least 2-4 weeks.
After this time period, you'll get the option to generate a custom group report.
The group report will provide all the likes, comments, and follows made by the users selected. The most engaged will be at the top of the list of 'likes' as they are ranged by their engagement rate, so you can easily identify the influencers.
You'll also be able to the number of users engaged as well as how many hit like on each individual post.

First five lines of the users with the most engagement rate of Snoopreport group report for 73 users (mostly celebrities)
When the research is done and the right influencers are chosen, begin your outreach. Consider reaching out the same way you would for a guest blog article.
This article is provided by Snoopreport, the Instagram monitoring tool which tracks Instagram user actions such as likes, comments, and follows. This type of Influencer research will save you hundreds of thousands of dollars and provide you with the best-targeted influencers on the market.
Free Assessment:
How does your sales & marketing measure up?
Take this free, 5-minute assessment and learn what you can start doing today to boost traffic, leads, and sales.