16 FAQs to Help You Better Understand SEO [Infographic]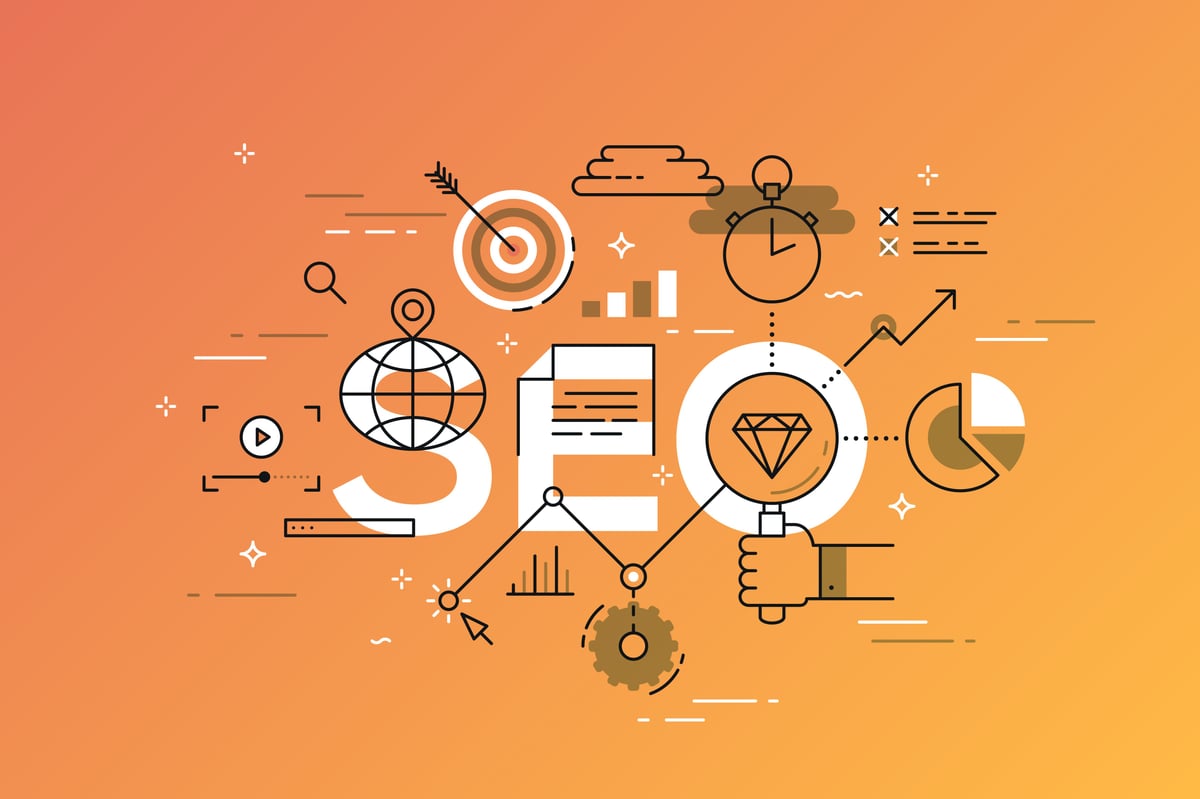 Where do you land in Google's Search Results?
Hate to break it to you, but if you're not on page one, you're probably not getting found by your prospects and customers -- especially, since Google's top 5 results get 75% of user clicks.
With algorithms and strategies constantly changing, you might be struggling to understand the best SEO practices that will help you get to the first page of search results.
Good news: You're not alone.
What is Search Engine Optimization?
In it's simplest form, SEO is the practice of growing your visibility and increasing traffic through organic search engine results.
Our friend, Franco Valentino always says, "Copy + SEO is real SEO. The more you can compel, and get users to click and stay, the higher your keyword densities and traffic go. That's as simple and as hard as this is."
According to SEO Jury, there are 16 SEO questions people routinely (and rightfully) ask, but let's take a closer look at the top three.
1. How Long Will It Take to Get Rankings?
Like most inbound marketing programs and tactics, you won't see your search ranking radically improve overnight.
It's a long-term effort that can take anywhere from 6 to 12 months, if not longer.
SEO Jury found, after researching 20,000 URLs from pages that were published in 2016, it took an average of 3.39 months to land on the first page of search results.
If you're patient and consistently producing high-quality content, you'll have a better chance of your content being ranked sooner by Google.
Which leads us to the next question.
2. Is Content Important?
Yes, Yes, and Yes!
Google's algorithm cares about quality content and in most instances, it finds that nothing speaks more highly of the quality of a page than the number of people sharing or driving others to it through links.
Don't believe me? 72% of marketers say the most effective SEO tactic is creating relevant content.
It's what sets you apart from your competitors and positions you as a trusted expert.
Unlike the blogging tactics you may have implemented five years ago, in order for your content to be ranked on the first page of search results, it should have a word count of on average 1,890 words.
There are exceptions to this rule, of course, but a good rule of thumb is, the longer, the better.
Here are a few more tactical things you can do to help your content rank higher:
Use different types of content, such as podcasts, video, infographics, and slide decks.

The shorter your URL the better. On average, it should be 50 characters or less.

Make your content better than similar topics that are on the first page of Google's search results.

Don't forget to use professional photos rather than stock photos. Your prospects and customers can tell the difference.

Structure your content so that it's easy to read and understand.

Don't forget to optimize your images. The faster your content loads the better.

Add links to other content on your site. This will keep them on your website longer, and you can continue to educate your readers.
Another way to help your content get displayed on the first page of Google's search results is to have your content displayed in Google's Feature Snippets.
Featured Snippets (often referred to as "ranking 0") is a short piece of content Google pulls directly from top-ranked web content and getting in this little box is not as hard as you might think.
It can be as simple as identifying articles that are already ranking for keywords and as early in the post as possible, give a concise definition of the query. Learn more here.
3. How Does User Behavior Affect SEO?
Over the last couple of years, Google's search algorithms have placed a bigger focus on user behavior, using data to ensure people are being shown exactly what they're looking for.
With millions of articles available on the Internet, it can be hard to pinpoint the best one that will answer all of your questions. There are over 200 search ranking factors Google looks at to determine user experience and ensure this doesn't happen. Some of those factors include:
Domain authority

Keyword in title tag, H1, description tag, etc

Content length

Page load speed

Keyword density

Image optimization

Grammar and spelling

Number and quality of inbound links

Broken links

URL length

Page age

SSL certificate

Mobile optimized

Site usability

Dwell time

Number of comments
To capture user behavior, two other metrics that Google looks closely at are click-through rate and bounce rate. SEO Jury noted that the average click-through rate for content ranked number 1 in Google's search results is 34.36%.
While all of those things are important, Google is looking for the most relevant and up to date content that you'll want to read.
Check out the infographic below from SEO Jury for the entire list of 16 SEO questions we still struggle to understand.



Presented by SEOjury.co.uk
Free: Assessment
Does your website build trust with buyers and bring in revenue?
Take this free 6 question assessment and learn how your website can start living up to its potential.