The Real Reason Why Your Twitter Marketing Isn't Working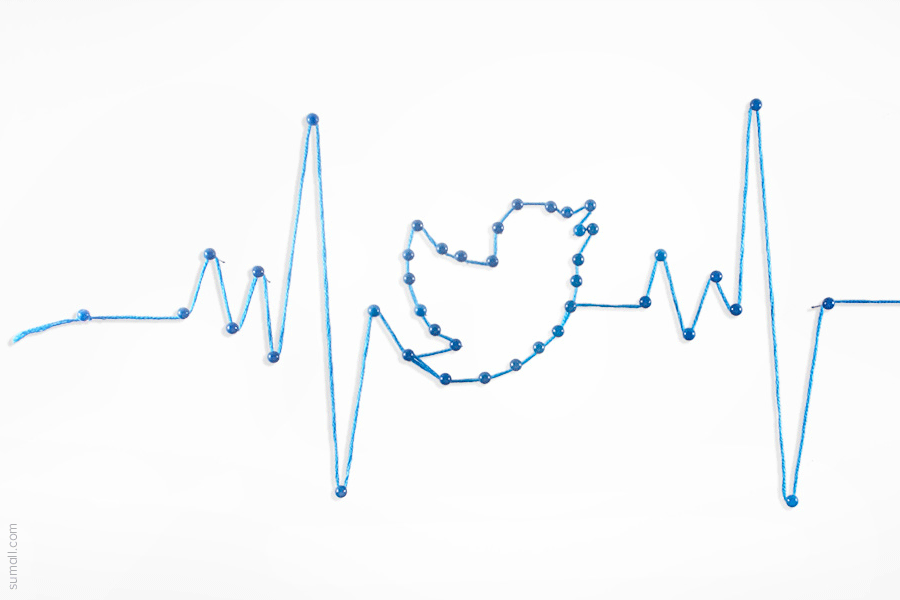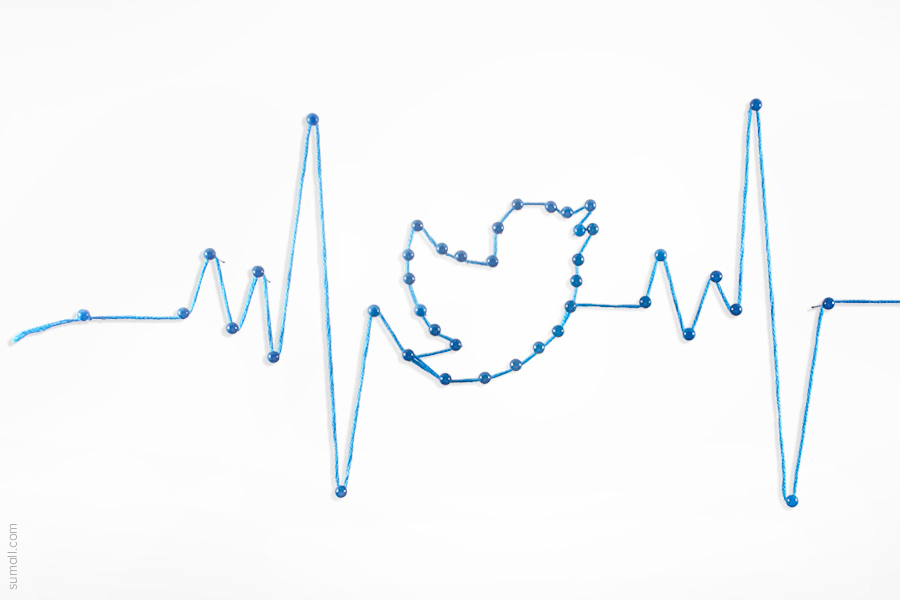 Social media seems to weigh heavy on the mind of today's marketers, however while they understand the importance of it, they can't seem to find the time to do it, and do it right.
Perhaps that's the problem right there. Marketers are looking at social media in terms of a task that they need to do, rather than a relationship they need to create.
They're quick to shake their fist at under performing tweets, but they don't make an effort to bring to light why their tweets aren't making an impact.
Let's face it, when things don't work out in our favor, it's easy to point the finger at an inanimate object, but quite frankly, it's not Twitters fault, it's yours.
The real reason why your Twitter marketing isn't working doesn't lie within the functionality of the social platform, it's actually your lack of balance as a content creator.
So we're here to help. The first step is admitting you have a problem, right? Looks like we're already off to a good start!
Observe What Attracts You
Open up your Twitter feed and start scrolling. What is the first thing you stop to read? Why?
By developing a strong understanding of what makes you tick as a content consumer will ultimately help you become a more effective content creator.
In order to attract the right customer, you need to start thinking like the right customer. This will require you to stop and think a bit before sending off each tweet, but that's a good thing. Didn't your mama ever tell you to think before you speak? The same applies here.
If your tweets aren't crafted with your audiences interests and needs in mind, they're going to fall into the mess of content spiraling around.
You may find that it highly beneficial for you to revisit the profile's of businesses whose tweets have the ability to stop your scroll. Pay attention to their content, their formatting, their phrasing.
Here's a few examples of Twitter content that we find particularly attractive: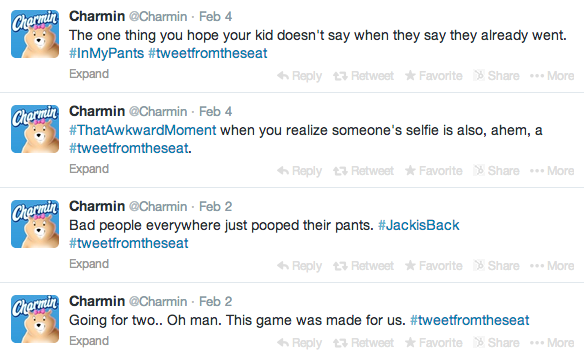 Charmin proves that you don't have to have a "sexy" product to achieve Twitter success. Working with the hand they've been delt, Charmin has found their sweet spot in posting content that is light-hearted and full of personality. In an attempt to be as human as possible, their tweets are both relatable and silly enough to share at the same time.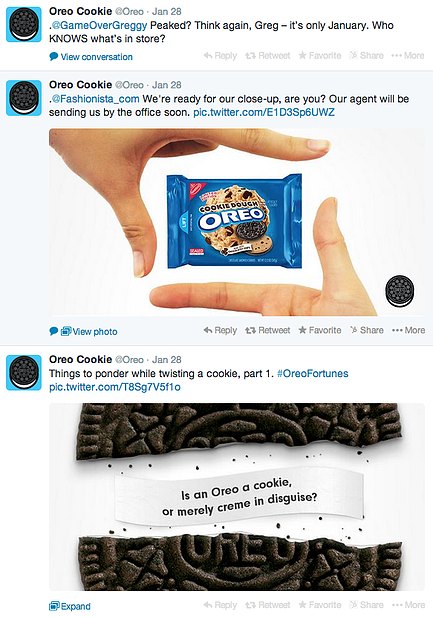 In the last year or so, Oreo has established themselves as a front-runner on Twitter. If you take a look at the accompanying sample from their feed, you'll see that not only are they responding to their fans, but they're also reaching out to other businesses/brands to stir up conversation and create an active presence. Rather than posting content that pushes people to buy their product, they put forth content that makes people like their brand above anything else.
What Can You Add to the Conversation?
Once you take the time to observe, listen, and learn, you'll be better equipped with the information you need to start putting forth content of your own.
The number one things to keep in mind when creating content to post on Twitter is that it isn't about pushing your product or service, as much as it's about contributing to the conversation.
While it is perfectly okay to post your own content to Twitter, by no means should this be your sole source of social ammunition. It is important to be mindful of the fact that the more useful information you give your followers, the more likely they will be to click on your content when it surfaces.
Point being, don't just flap your gums aimlessly. While Charmin and Oreo could be simply linking people back to retailers that sell their products, they don't. They recognize that initiating conversations, building relationships, and making people smile is more effective than a sales pitch.
They understand that in order to create a successful Twitter presence, the amount of promotional content you post must be in correspondence with the amount of interesting, conversational content you put forth.
It's all about balance.
Free Assessment:
How does your sales & marketing measure up?
Take this free, 5-minute assessment and learn what you can start doing today to boost traffic, leads, and sales.