Google Plans to Expand Image Search Capabilities with 3 New Features
Iris Hearn also recommends this free guide, The Inbound Marketer's Guide to Search Engine Optimization.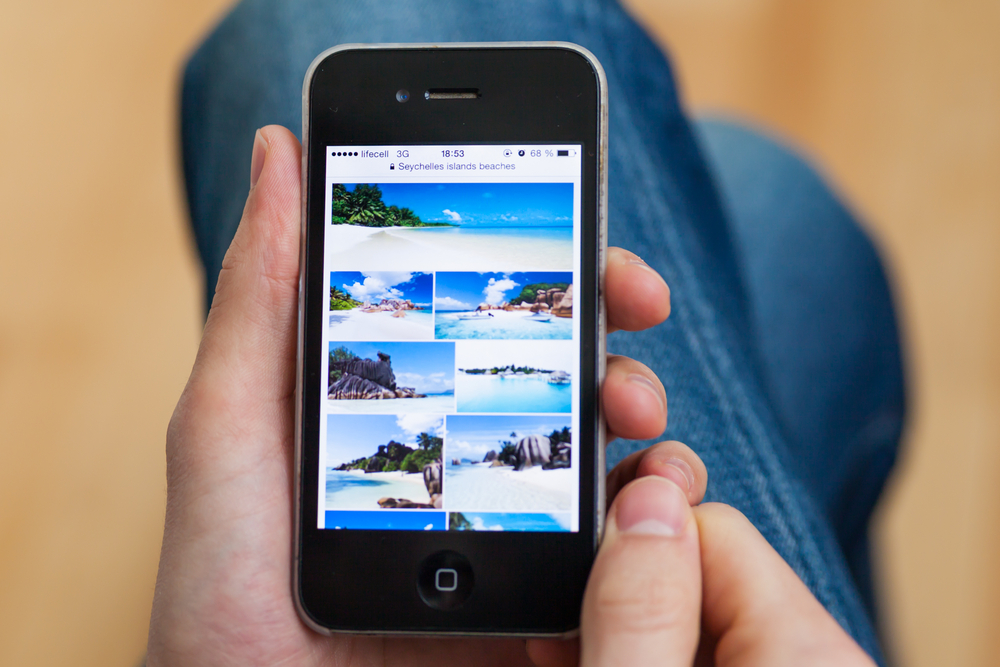 Digital marketers and SEO professionals often talk about the importance of optimizing not just your site content — but also your images to be search-friendly.
Free Guide: The Inbound Marketer's Guide to Search Engine Optimization
Why?
Because just like Google's standard Search, Image Search allows your site to expand its reach to new audiences.
Even if you don't think it would matter for your particular business or industry, it's still a huge part of SEO you should be paying attention to.
Last week during Google's State of Search session at Google I/O, Google made this even more clear by announcing three new image search features that will certainly draw more eyes to this area of search.
Here's a quick recap in case you missed it.
3D Images and Augmented Reality
3D and AR capabilities are nothing we haven't seen in other apps.
From Snapchat's AR lenses to 3D images on Facebook and other platforms, many have grown used to seeing this technology in their day-to-day lives.
For this reason, it makes sense that these would eventually make their way to Google Image Search.
Starting later this year, users will be able to search for these types of 3D images directly in search.
Not only will they be able to view and manipulate these 3D images directly in Search, but they'll also have AR capabilities allowing them to use their camera to place, view, and interact with these 3D objects right in their own space.
You can get a glimpse of this functionality below.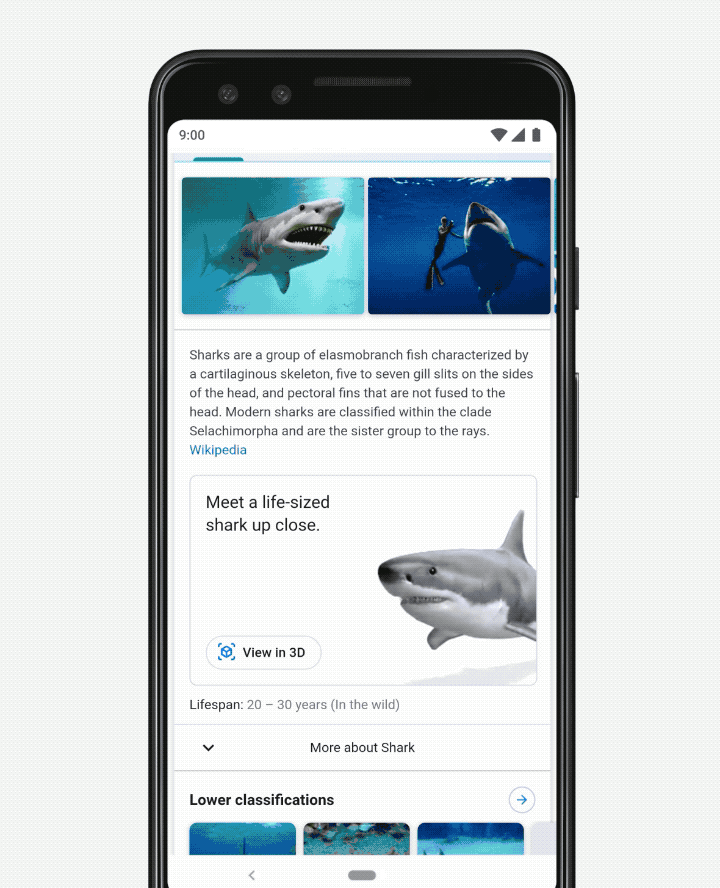 Mainly, users will be able to access these 3D and AR experiences directly in Google search, but for some queries — like animals (depicted above), you'll be able to view 3D and AR directly in the knowledge panel.
Higher Quality Images
Sometimes, it can be difficult to find high-quality images via Google Search — and it's worse when Google takes a website's already high-quality images and distorts them to lesser quality versions.
Now, Google is making strides to fix this by opening up a new program to allow site owners to submit high-resolution images to search.
Google did not announce when this feature will roll out to the public, but the company stated that updates will be announced on its own Webmaster Central Blog — so continue to check there to stay on top of the latest news.
This may seem like a small change, but for site owners that dedicate the time to getting top-notch pictures for their site that are both high res and small enough to not slow load time — it's a big deal that Google will work to show the same quality of images within search.
Swipe-able AMP Images
For anyone who didn't think image search was important to rank for, this update may have you thinking otherwise.
Google announced a new feature will be rolled out soon that will allow a user to swipe up on an image to read the AMP article it was pulled from.
In other words, if your image is ranking high, you could get more eyes on your related blog articles— and even win new site visitors if they enjoy the AMP content!
Google has been spotted testing this feature for quite some time, but the company only announced it at last week's conference. Here's what a Twitter user shared after they saw one of the tests for this feature:
Showing preview of #AMP pages over Google Image results is something new?@rustybrick pic.twitter.com/ElVXYArLkQ

— Jose Varghese (@IamJoseVarghese) March 23, 2019
This certainly gives more incentives for site owners to prioritize adding things like alt-text to images, making images more relevant to the articles at hand, and using original images that are more likely to garner clicks in search.
Final Thoughts
Clearly, Google is paying more attention to the image search feature — and that means as a marketer, so should you.
Visual search has the added value of being able to catch someone's eye in a way that content search simply cannot match. This means that even if you're not ranking #1 for an image query, you still have a good chance of gaining clicks and website visits if your image is interesting enough to stand out.
This is a pretty good indicator that Google is emphasizing images not only in development but possibly within its algorithms as well.
For this reason — take a look at your site's images. Optimize them with alt-text, make sure they're visually interesting, unique, and relevant to the content at hand.
For more information on optimizing site images, you can check out these other IMPACT articles: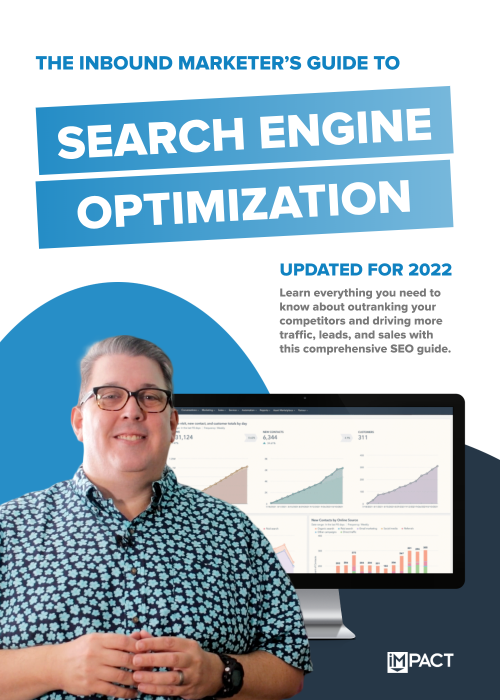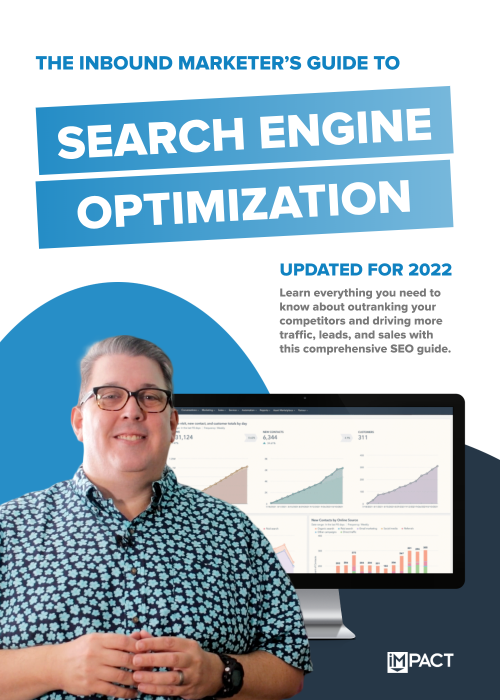 Free Guide:
The Inbound Marketer's Guide to Search Engine Optimization
Generate more traffic, leads, and sales with search engine optimization
In this free guide, you will learn:
What search engines are and who uses them.
What search engine optimization is and how it works.
Best practices for search engine optimization.
Published on May 20, 2019