Will Google Collections be able to compete against Pinterest?
Kate Fodera also recommends this free guide, The Inbound Marketer's Guide to Search Engine Optimization.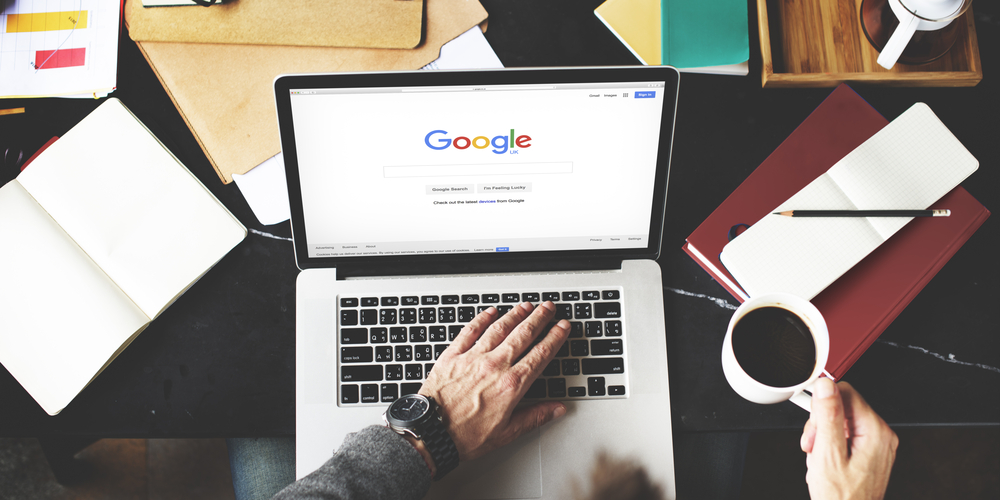 Just a few days ago, Google announced that its Collections tool has been updated to create a new experience for searchers. Now, users can save information they like, find other relevant information, and also share and collaborate with peers on the information they've found and saved.
Free Guide: The Inbound Marketer's Guide to Search Engine Optimization
If this sounds like Pinterest to you, I couldn't agree more.
Google Collections and Pinterest through the years
Google Collections has, in my opinion, always been on the heels of Pinterest's popularity.
While Pinterest launched in 2009, approximately six years before the first iteration of the Collections tool for Google+, the Google tool has always pivoted and changed to better emulate the user experience that Pinterest offers.
Let's take a brief deep dive into how Google has revamped and relaunched Collections:
In 2015, Google launched the Collections tool for Google+. This was fairly short-lived (as was Google+) but it allowed users to create a board of their Google+ posts that could be organized by theme. It was contained within Google+ and did not take into account anything else a user may have been doing outside of the platform.
This is what the homepage used to look like in 2015: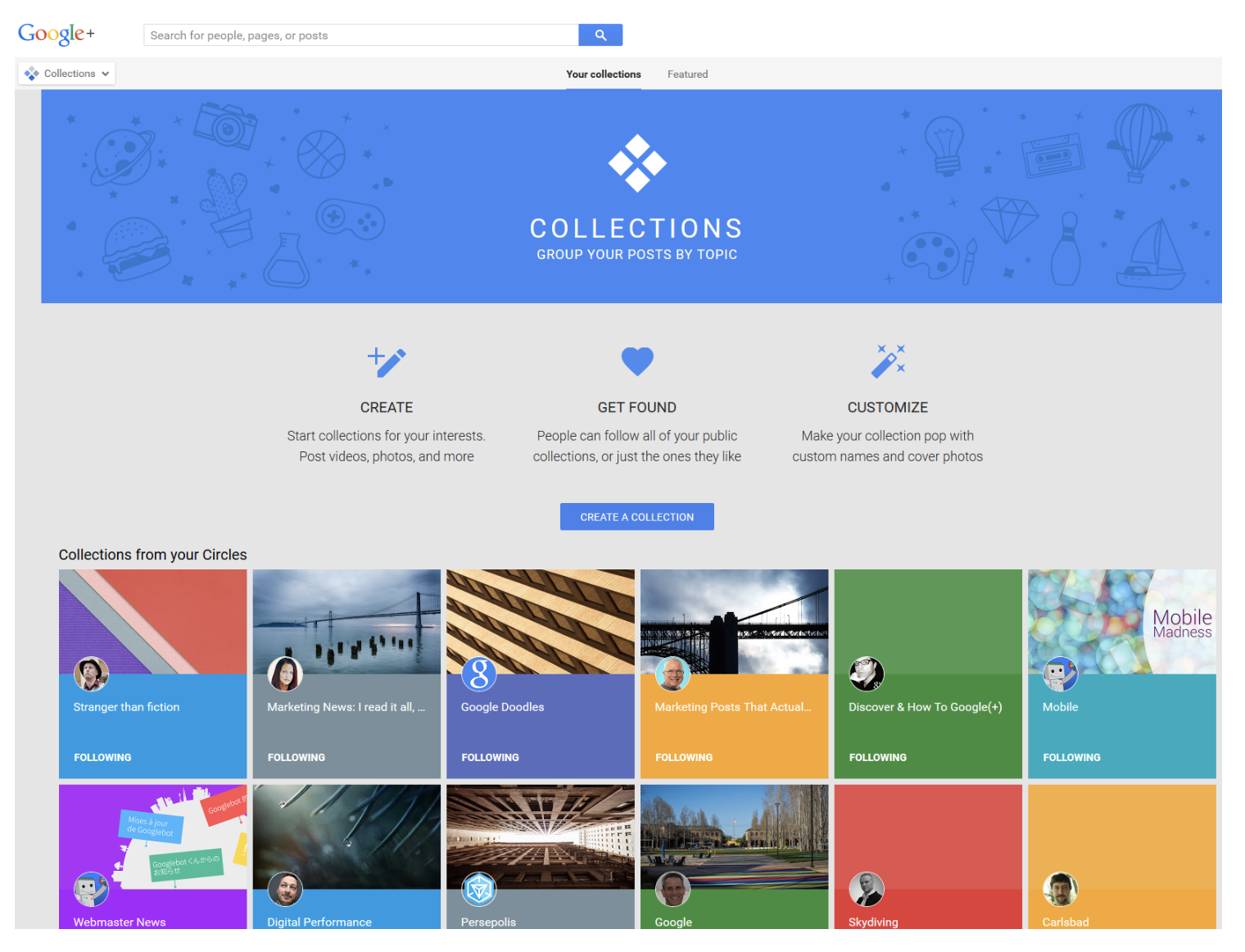 Source: https://www.thesempost.com/google-launches-collections/
Similarly to Pinterest, the homepage showcased various collections (aka. boards, if you will) based on the user's interests. But, as Google+ came to an end, so did the Collections tool as we knew it.

As Pinterest's popularity continues to climb, it seems as though Google is taking notice and its defense is also getting stronger.

In 2018, Google brought back Collections in a new form: It was now Google Collections in Search and was unveiled by Danny Sullivan via Twitter: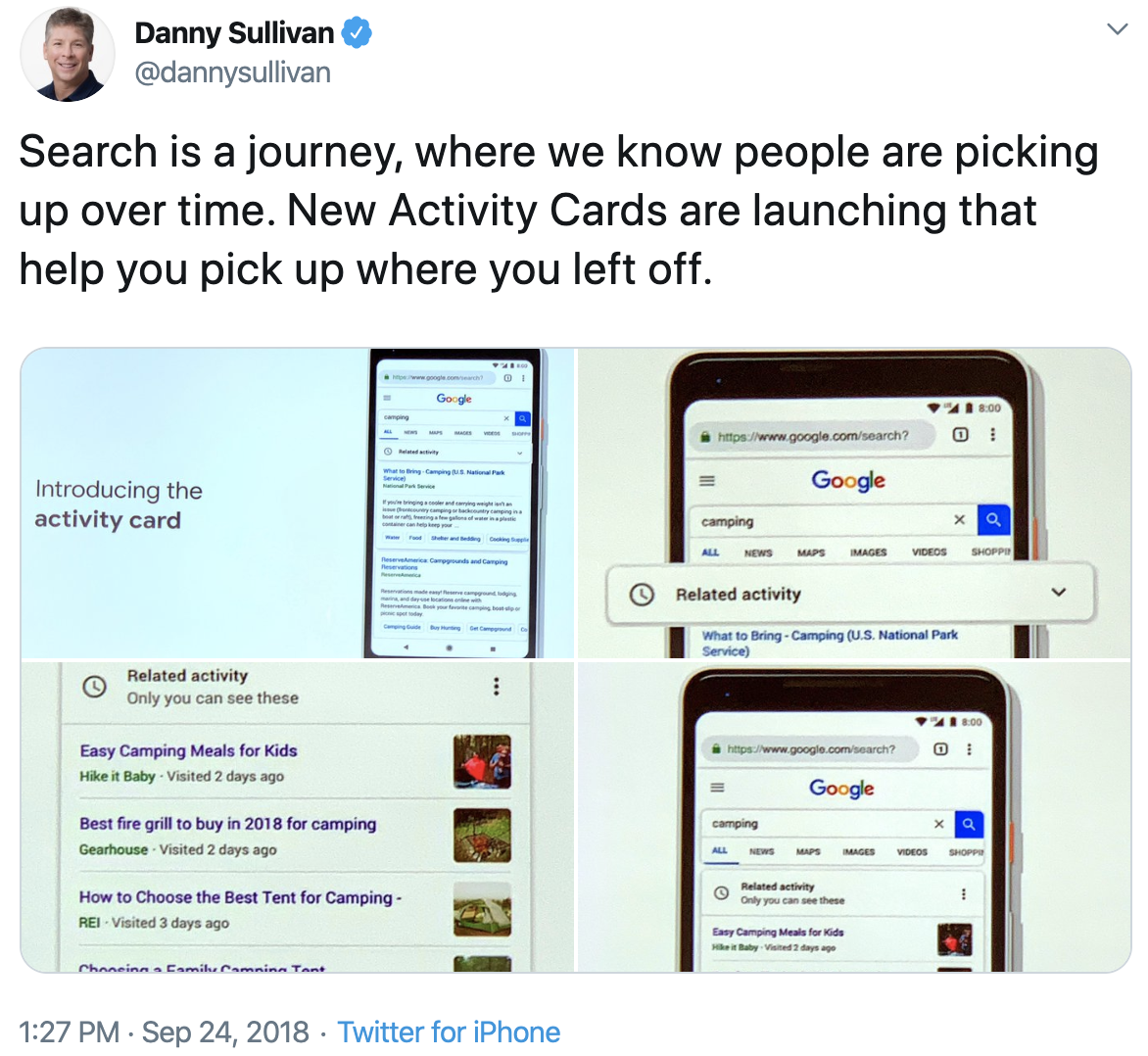 When users searched with Google, they were able to click on a button labeled "Related Activity" and find other articles and resources that were related to their search.
This was helpful, as it could highlight similar recipes or related products, depending on a person's previous searches. But still, the related activity was served up in a list and felt very similar to any other search results one would get.

However, with its latest iteration, Google is seemingly reinventing the tool yet again and getting back to its 2015 roots — to better compete against Pinterest.
Combining the original tool as it launched in 2015 in Google+ and the 2018 iteration, Google has just launched a new version in 2020.
Google explains:
Last year, we created activity cards in Search to make your search history more useful, and to help you pick up where you left off. Using AI, Collections in the Google app and mobile web now groups similar pages you've visited from Search related to activities like cooking, shopping and hobbies. You can choose to save these suggested collections so you can come back to them later.
So, with this latest update, Google is taking user's related searches and saving them in collections to revisit at a later date. And, once you have a collection, Google will serve up other related resources that may be of interest to you so that you can keep finding more of what you like.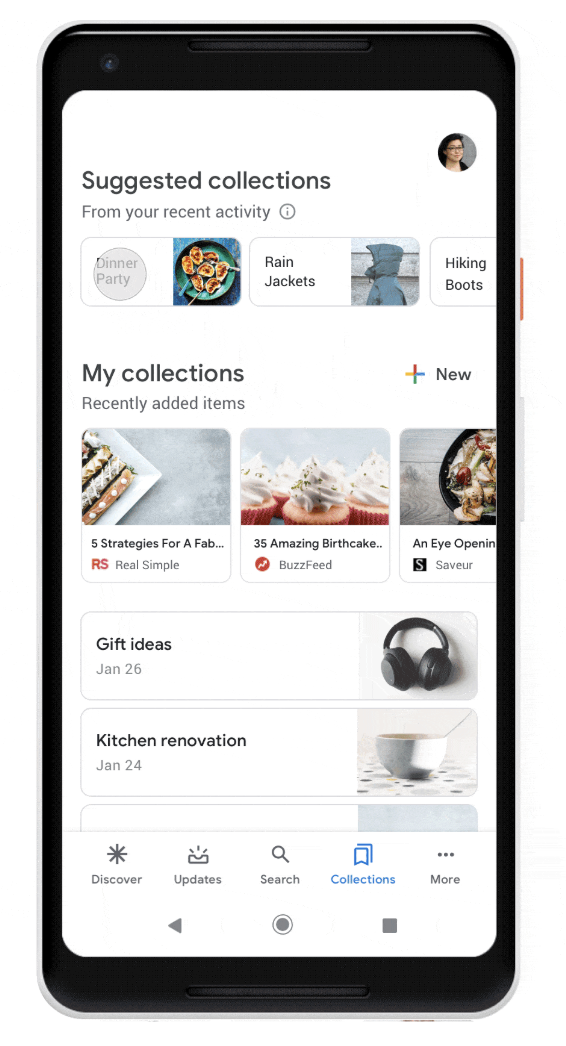 Even more, Google is rolling out the option to collaborate on a collection with friends and peers, or to share it.
As time goes on and users continue to flocking to and engage with Pinterest, Google keeps updating and changing Collections to better compete.
Should marketers consider using Google Collections?
In my opinion, it's still too early to tell as many, many social platforms have revamped their tools to directly compete against other platforms.
Remember when Facebook launched Stories in Instagram and Messenger to compete with Snapchat? Or when LinkedIn added 'reactions,' which were very similar to Facebook's?
Time and time again, social media platforms vie for the others' audiences.
Every platform wants to own the space and ensure that they attract more users than their competitors, and that those users stay engaged longer, and the best way to do that is to provide the best experience — even if that includes "ripping off" certain functionalities or experiences from other popular platforms.
Because Pinterest has never made a monumental shift in its platform experience or what the platform is used for, I have a hard time believing that Google will successfully take users away from them. Sure, there is a chance that Google could become a "one stop shop" for all of someone's needs, but I do wonder if users will be willing to give up the "tried and true."

Pinterest users know what they're getting into when they open the app, and they use the app for very specific discovery purposes: They want to know what other people are doing and, if they like it, to save it for later.

When Google (or any other company for that matter) tries to be everything for everyone, sometimes the water gets a bit muddy. People think of Google as mainly a search engine and Pinterest as a discovery and collaboration platform.
As a Pinterest user myself, I don't envision starting my boards over again or going through some sort of migration process to move everything over to Google Collections just to have everything in one spot.
It's going to take a lot to change perspectives.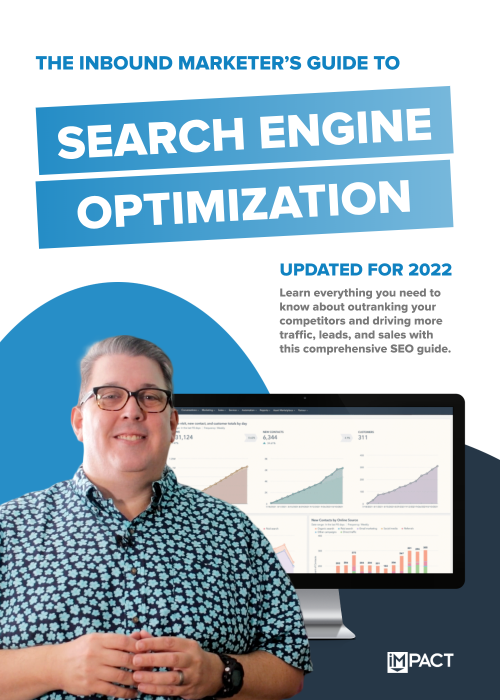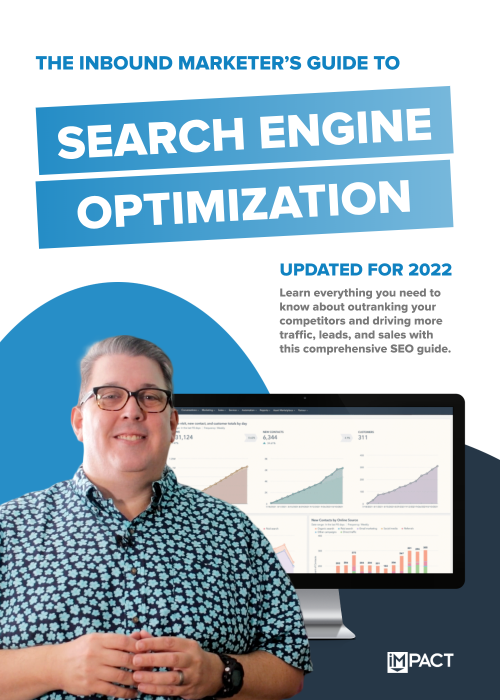 Free Guide:
The Inbound Marketer's Guide to Search Engine Optimization
Generate more traffic, leads, and sales with search engine optimization
In this free guide, you will learn:
What search engines are and who uses them.
What search engine optimization is and how it works.
Best practices for search engine optimization.
Published on January 29, 2020