The 11 Most Common Keyword Research Mistakes You're Making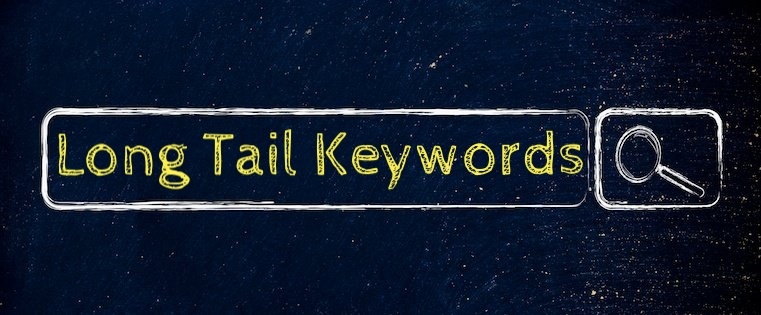 Keyword Research Mistakes
Not researching customer questions first
Focusing only on long tail keywords
Not looking at what our competitors are ranking for
Not picking keywords with enough search volume
Not looking at keyword competition levels
Focusing only on exact-match keywords
Not looking at what the current search results are
Letting fear dictate your strategy
Only focusing on one type of SEO
Ignoring your directory listings
Not doing it often enough
Digital marketing is all about getting found online and when it comes to ensuring your website is front and center on the search engine results pages (SERPs), most marketers begin with keyword research.
A good keyword research strategy helps to focus your content creation efforts on the things that will deliver the greatest bang for your buck while also delivering higher quality traffic and leads.
Get this process right and you've struck gold. Get it wrong and you'll be going nowhere fast with your online marketing!
Search engine optimization is complex and the rules of the game change frequently, so it can be easy to fall behind the times or miss crucial steps when digging into the process of keyword research.
Below are eleven of the most common ways marketers get it wrong.
1. Not researching customer questions first
Even before you start building your keyword research strategy, one of the first things that you need to tackle is developing your company's buyer personas. These fictional representations of your ideal lead are the foundation of your marketing strategy and form the basis upon which you should select your target keywords or phrases.
Unfortunately, many companies either don't take the time to develop buyer personas or don't dive deeply enough into the persona research process to yield meaningful information.
If you don't understand the needs, challenges, problems and goals of your customers - as well as the questions they're asking - you're simply not going to get the marketing results you desire. Period, end of story.
It's tough to pull keyword research out of the sky when you don't have a roadmap for your overall content strategy, and personas are the first step in building this roadmap.
As you conduct persona research and speak with your customers and prospects, ask them about the questions they had when they began their buying journey. What was the first thing they Googled?
You can also update this on an ongoing basis by asking your customer-facing team members (especially your sales reps) to document the questions they're getting.
IMPACT's own Marcus Sheridan literally wrote the book on this - it's called "They Ask, You Answer." Put simply, the idea is to document the questions that your customers are asking, and then create content (website pages or articles) that answers them.
Pro tip - I like to create an email such as "questions@xyz.com" for just this purpose. Anyone in the company that is answering a customer or prospect question by email can simply BCC that address and the inbox becomes a repository rich with customer questions that marketing can tap into at any time.
In addition to the tips above, you can use tools like answerthepublic.com as well as industry discussion forums and LinkedIn groups to get a feel for the topics that your audience is talking about.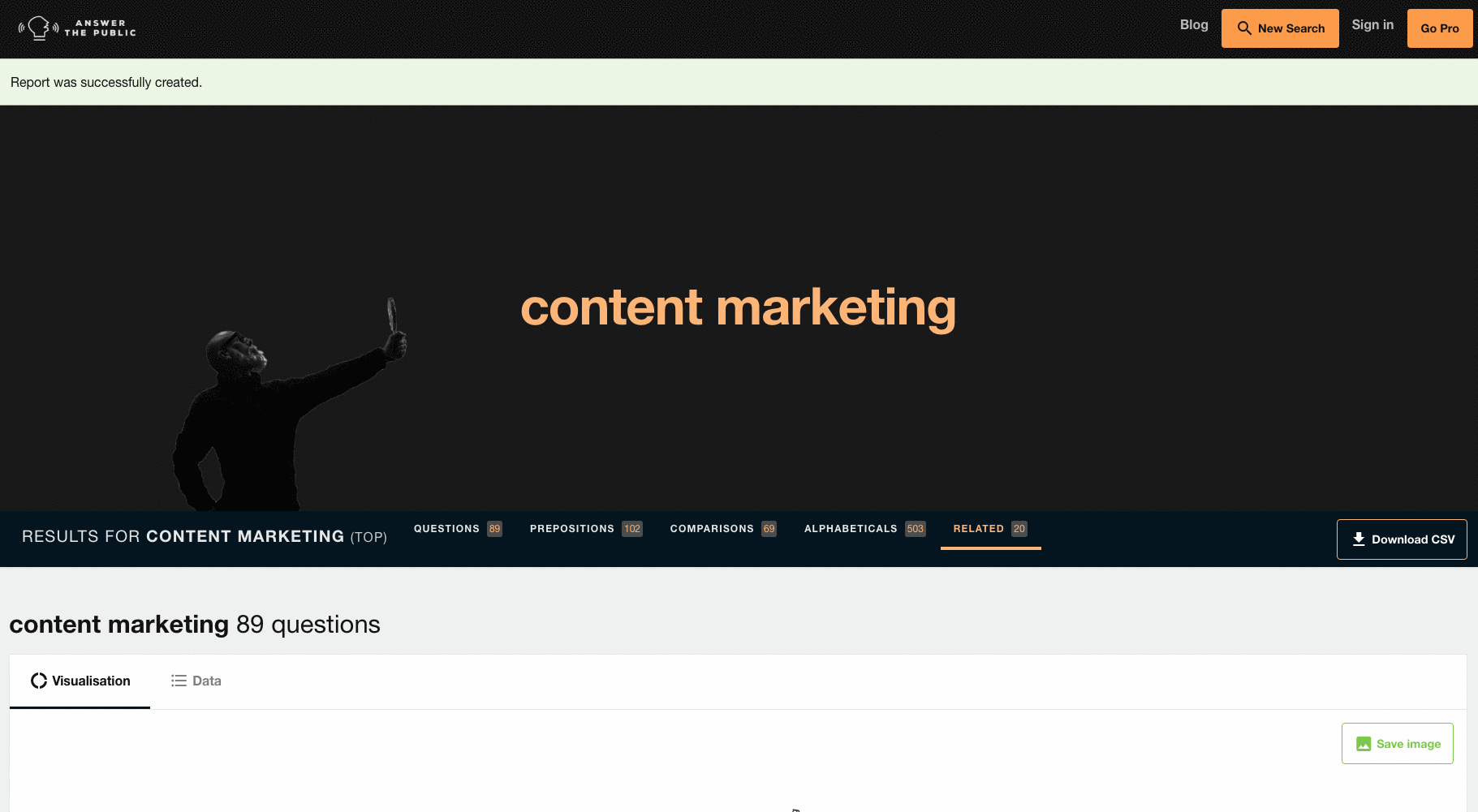 The best thing about this approach is that it is simple, easy, and completely free. IMPACT's content marketing consultant Kevin Phillips provides a great blueprint for gathering customer questions in this post.
2. Focusing only on long tail keywords and phrases
Most marketers who are up to date with modern SEO practices know that long tail keyword research is where it's at. These phrases (think "women's blue nike running sneakers" as opposed to "sneakers") are easier to rank for, produce higher quality leads, and generally face less competition.
While it's tempting to jump right into developing a list of long tail keywords and customer questions as the basis of your content strategy, this approach can do more harm than good if you don't have a plan for staying focused on certain overarching topics.
Why are topics important?
The way that Google (and other search engines) rewards websites is based on the degree to which they show thought leadership on an entire topic area based on both the breadth and depth of the content provided on that topic.
The easiest way for Google to approximate this is to look at content grouped on a website by internal links containing similar or related keywords (translation: pages on your website that are linked together that talk about the same subject).
These groups of content are called "topic clusters" and they are most easily understood by Google when they roll up into one larger piece of content focused on the overarching topic or theme (called a "pillar").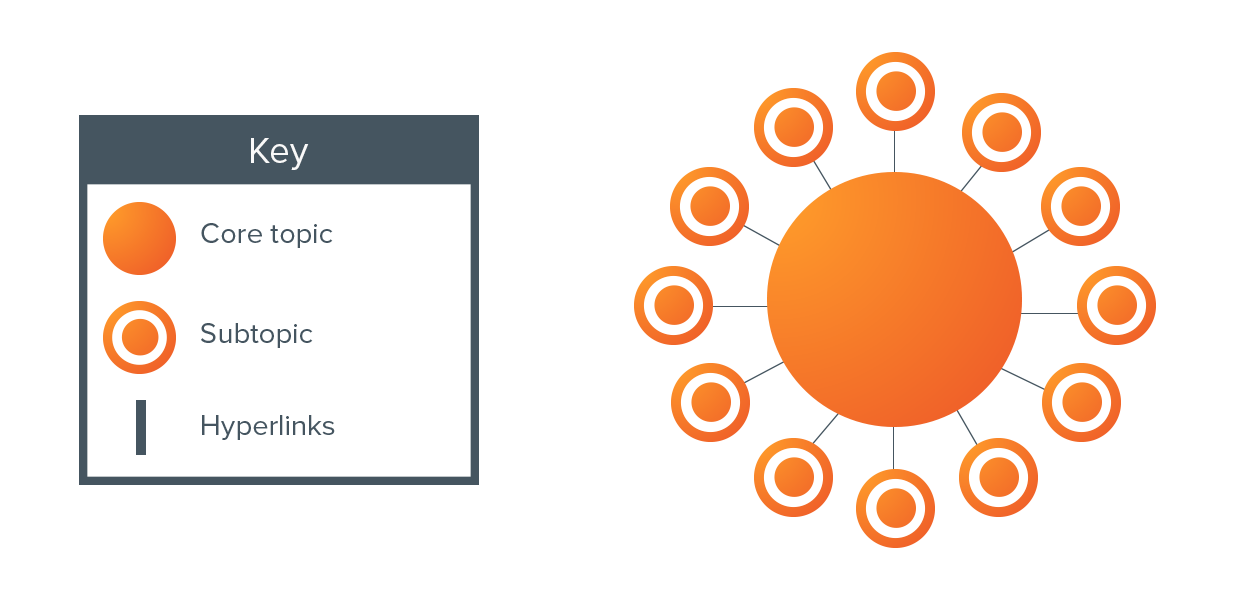 Long tail phrases are used to create the topics in the cluster and short tail keywords are used to identify the pillars. Without a pillar, the clusters won't have nearly the SEO impact.
3. Not looking at what your competitors are ranking for
In addition to identifying the questions your customers are asking, it is also important to understand whether and how your competitors are answering those same questions.
Understanding where your competitors are ranking for important terms and phrases will enable you to identify quick wins while at the same time signaling whether a competitor is directly targeting some of the keywords or phrases that are most important to you (and giving you time to take action to prevent that from happening before its too late!).
There are several easy ways to do a competitive keyword analysis. Two of our favorites include using the SEO Gap Analysis Sheet from Moz and SEMRush's Keyword Gap Tool.
4. Not picking keywords with enough search volume
Keyword search volume refers to the number of people that are searching for a specific keyword on a monthly basis.
Why is this important?
Higher search volumes mean more chances to drive traffic to your website. Conversely, often keywords with high search volumes will be harder to rank for because so many of your competitors are already targeting them.
There are a number of free and paid tools that you can use to measure keyword search volume including Google Adwords, SEMRush and Moz Keyword Explorer.
Another handy tool that can provide insight into the relative search volume over time of one or more keywords is Google Trends. For example, here at IMPACT, we talk a lot about both inbound marketing and content marketing. Google Trends offers interesting insights into how the volume of searches for each term is evolving over time.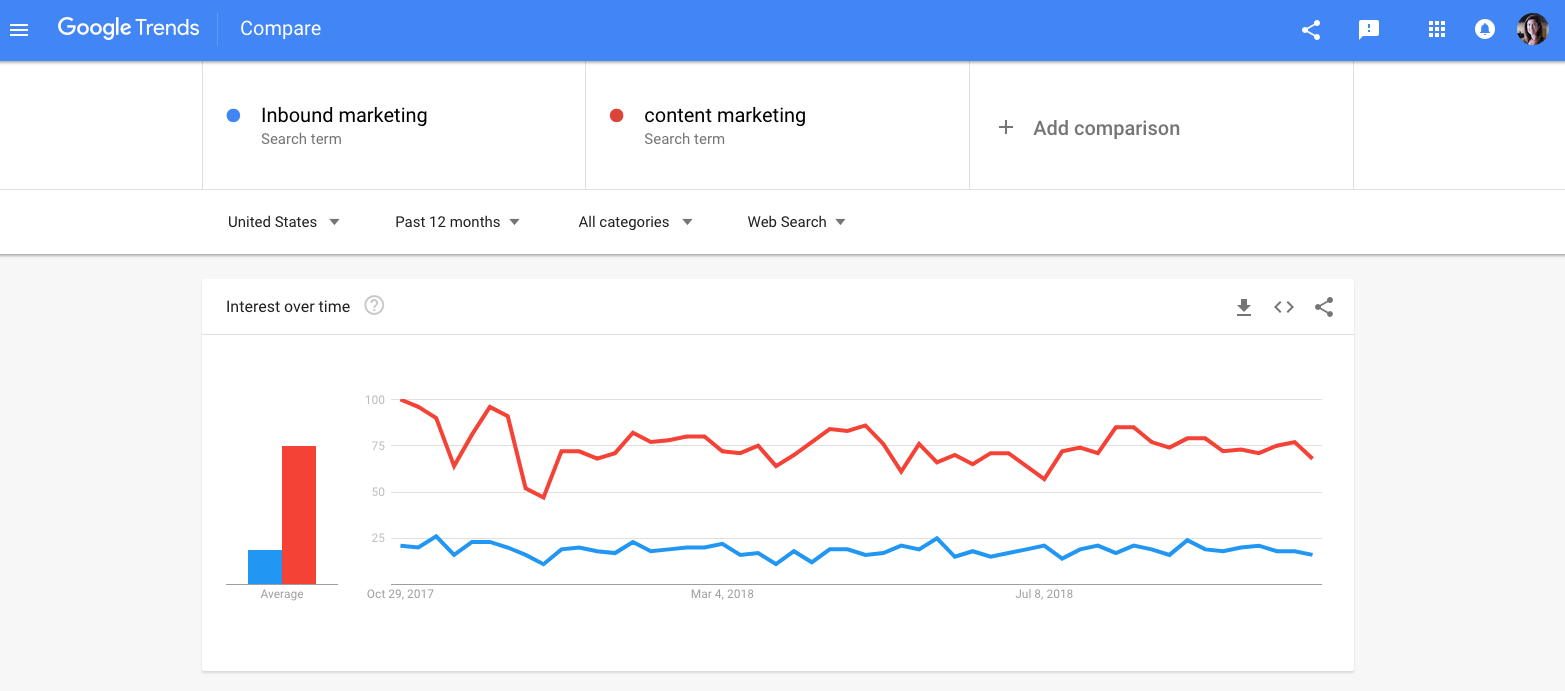 The data from Google Trends can be used to spot opportunities (keywords that currently have low search volume but show signs of dramatic growth), prevent future SEO issues (keywords that are declining in search volume) and understand seasonal search trends.
5. Not looking at keyword competition levels
Keywords with high search volume are great, but keywords with high search volume and low competition are the holy grail of keyword research.
Competition is a measure of keyword difficulty that tells you how many other websites are trying to drive traffic using that same keyword.
The more competitive the keyword, the harder it will be to rank for, the longer it will take to see results, and the greater the effort that will be required to get those results.
For companies with limited budgets and bandwidth, having this information helps to focus resources (both financial and human) where they will produce the best results.
Data on keyword competition is readily available through a variety of free and paid tools like Google Adwords and SEMRush.
6. Focusing only on exact match keywords
The way that search engines rank content has changed a lot over the years, but the goal of the search engines themselves remains the same - to deliver the best answers as quickly as possible.
To do that well, search engines such as Google have to understand what searchers are looking for and find the online content that best matches their intent. Until recently, they relied exclusively on mathematical algorithms that scored content according to proprietary formulas to determine how to rank content.
Recently, artificial intelligence has made it possible for search engines to use machine learning and natural language processing to evaluate online content in a way that more closely approximates how a person would do it. In technical terms, this is called "latent semantic indexing" or LSI.
In plain English, it means that Google's artificial intelligence engine (dubbed "Rank Brain") will scan your content and identify hidden (latent) relationships between the words (semantics) in order to improve its understanding of the information (indexing).
Why is this relevant for keyword research?
Because too many marketers try to stick closely to the exact keyword or phrase they are targeting and neglect to include those related keywords or phrases that help Google understand what the content is all about.
The good news is that there are easy solutions to this mistake. The first is to simply write like a human rather than an SEO. If it feels right to use certain terms, do it even if means deviating from your keyword plan.
You can also use a tool like LSIGraph.com to identify LSI keywords (those related keywords or phrases).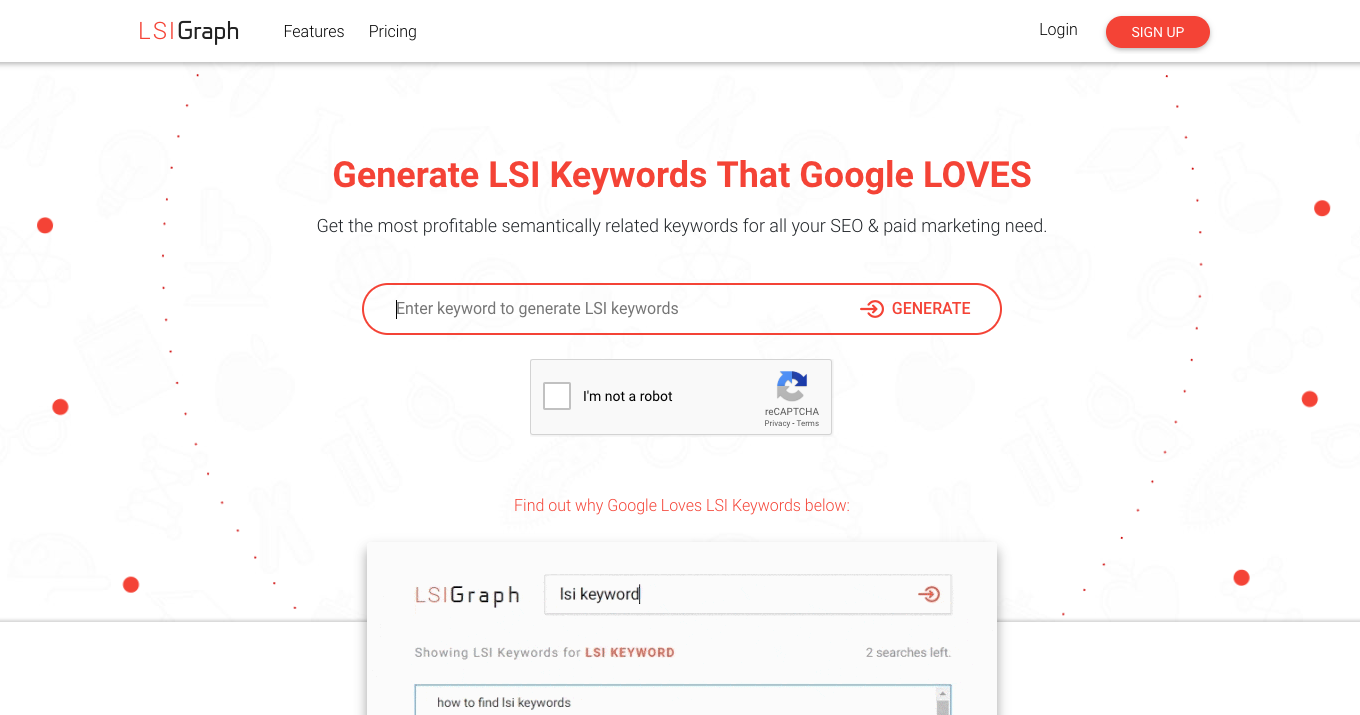 7. Not looking at what the current search results are for the keywords you want to target
Like I said earlier, the goal of search engines is to deliver the best results as quickly as possible. That means that if you create a piece of content and there is another piece of content that is better, search engines will show that one first.
When doing keyword research, you can learn a lot about what it will take to rank at the top of the SERPs by looking at what currently ranks at the top of the SERPs.
Duh!
But seriously, this is a simple exercise. The key is to open an incognito tab in your internet browser so that the results you see aren't skewed by your location or past search history.
Once you've identified your target keywords, use that incognito search to see who ranks where for the term, and then click through on the top few results. If you're thinking of writing a blog on "Top 10 women's running sneakers" and the number one result in Google is "Top 25 women's running sneakers" then you know your homework is to come up with at least 16 more sneakers to profile! (ie. your content had better be better than the best)
8. Letting fear dictate your strategy
It's inevitable -- you'll do your keyword research only to discover that some of the most important and relevant keywords for your business are also some of the most competitive.
It can be very easy to let fear or uncertainty take hold and fall victim to thinking "there's no way I could possibly rank for that term so I'm not even going to try."
I'm here to tell you not to give up! Sometimes, gaining the top spot in the SERPs for that highly competitive keyword is possible if you simply adjust your approach.
Here at IMPACT, our research has shown that your keyword strategy must match the search volume and competitiveness of the keywords you're targeting. The higher the search volume and competitiveness, the longer and more in-depth your content needs to be to successfully rank in the SERPs.
There are 5 different content strategies you can use to try and rank for a keyword:
Uber Pillar: An uber pillar is a resources page listing that displays (and links to) content on a particular topic and includes at least one piece of pillar content in the listing. Plan on creating an uber pillar when your target keyword has a monthly search volume of 8,000 or more.

Pillar Page or Resource Pillar: A pillar page is a piece of premium content that lives all on-page that is typically between 3,500 to 4,500 words long. It is aimed at a large search-volume keyword topic and a linking strategy between that main topic and at least 8-22 subtopic pages is required. By contrast, a resource pillar is a resources page listing that displays (and links to) content on a particular topic. This is a great strategy to employ if you already have a ton of content around a particular topic area but don't have a Pillar Page built yet. It can be a great first step that can be executed right away, and then you can eventually add a Pillar Page to the strategy and turn your Resource Pillar right into an Uber Pillar. Plan on creating a pillar or resource pillar for keywords with a monthly search volume of between 300 and 8,000.

Blog Series: A blog series is a collection of at least 2 blogs that targets the same short-tail keyword. The structure of the post titles is typically "[Keyword]: [Blog Topic]". Blog series are a good strategy for keywords with a monthly search volume of between 150 and 300.

Longform Blog: A longform blog is a blog post that is at least 1,000, more commonly 1,500, words long. This is a good way to target keywords with a monthly search volume of less than 150.
In addition to using the content-specific strategies above, you can also optimize the pages on your website (like a services or product page) for a specific keywords.
9. Only focusing on one type of SEO
There are 3 pillars to SEO: technical, on-site, and off-site.
Technical SEO refers to measures aimed at helping search engine spiders access, crawl and index your website. These can be optimizations on your site itself (ex. Increasing page speed, improving mobile friendliness, or adding structured data markup) or on the server on which your site is hosted (ex. Upgrading to a secure sockets layer or "SSL").
On-site SEO is the process of optimizing individual website pages. The key elements to consider with on-site SEO are the content of the page itself, the page title, the URL, and the alt tags used for any images. Ideally, each of these should contain your target keyword.
Off-site SEO encompasses anything you do outside of your own website (or the server on which it is hosted) in order to influence your search engine rankings. One of the most effective off-site SEO strategies is to increase the number of quality backlinks to your site (especially when the anchor text used for those backlinks matches your target keyword). These links can come naturally through mentions by other websites, but you can also influence off-site SEO by guest blogging and social media marketing.
Keyword research is a major player in each category - not just on-site SEO (which is where most marketers tend to focus).
10. Ignoring your directory listings
Speaking of off-site SEO, one easy strategy to get more quality backlinks to your website is to ensure that your online directly listings are up to date and accurate, and that you have as many listings as possible pointing back to your site.
Leveraging tools such as Yext is a great way to ensure consistency with your company's name, address, and phone number, as well as increase your ability to be found using relevant search terms.
The more thorough you are in filling out directories for completion, the greater the opportunity you have to be found.
11. Not doing it often enough
Think of your keyword research strategy like the oil in your car. After a while, it needs to be changed or it won't do the job.
Plan on revisiting your keyword strategy every three to six months depending upon the speed at which you are able to create content and the volume of your website traffic.
You should expect to spend at least a few hours running through initial keyword research, a couple hours to work with your content team to put together a strategy around those terms, and an additional couple hours to dive deeper into subtopic research after you've got your initial topic ideas.
In between your quarterly revisits of the keyword strategy, you can expect to spend a little time here and there to add additional topics as they might occur to you.
What's The Big Deal?
So what if you make a few mistakes with your keyword research? What does it really matter?
I talk to a LOT of marketers in the course of my day-to-day job as IMPACT's Vice President of Marketing (after all, marketers ARE the buyer persona we're targeting) and every single one of them says lack of time is a major challenge. There's too much to do and too little time in which to do it.
Making mistakes with keyword research isn't the end of the world, but it will waste time and it will make it take longer for you to get the results you're looking for. And time is the one thing that marketers most definitely do not have enough of.
If you're a marketer looking to make the most of the time you have -- and get the best results possible -- avoiding these 11 mistakes will kill two birds with one stone.
Free: Assessment
Does your website build trust with buyers and bring in revenue?
Take this free 6 question assessment and learn how your website can start living up to its potential.
Score My Website
Free: Assessment
Does your website build trust with buyers and bring in revenue?
Take this free 6 question assessment and learn how your website can start living up to its potential.
Published on November 16, 2018