Preparing for the First Sales Call: What to Do Before, During, & After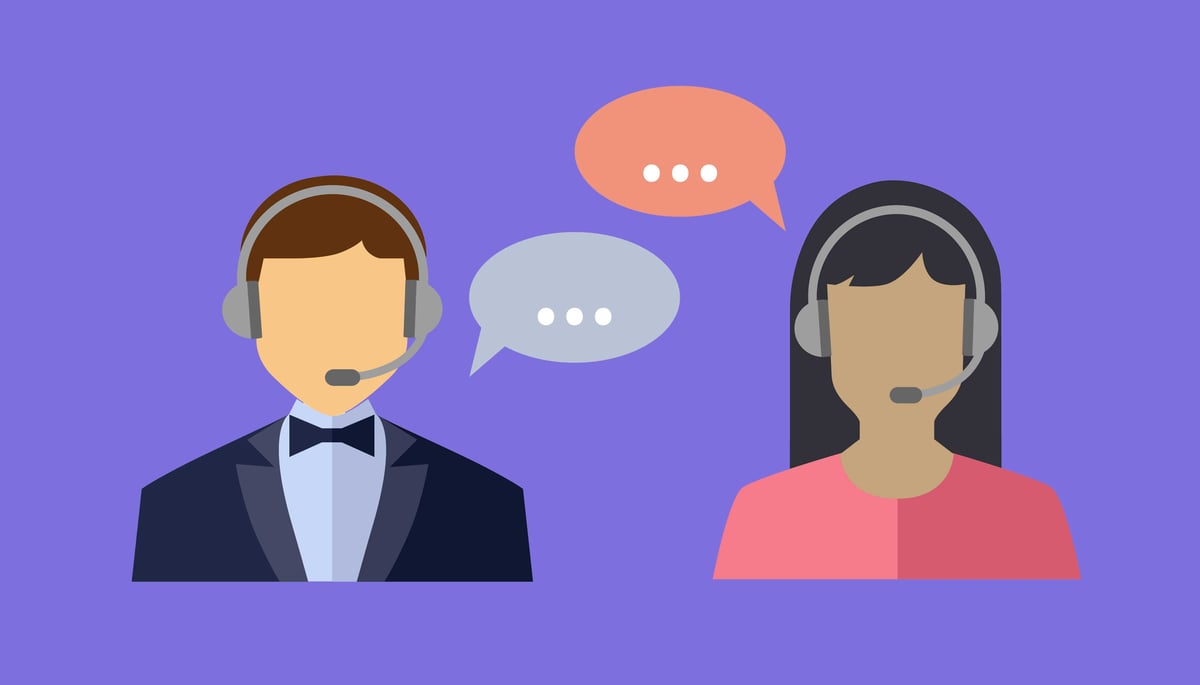 How to prepare for a sales call
Know what to ask. Take the time to research basic information about the industry, individual and company you're meeting with.
Know what to listen for. Listen to understand rather than to respond.
Determine whether the prospect has a sense of urgency surrounding their initiative.
Ensure you're meeting with the person accountable for results regarding this initiative.
Identify and decipher what changes and challenges you can help the prospect address.
After the meeting, be prepared to evaluate and score your performance.
In today's world, prospecting for new business, generating quality leads, and securing first meetings are becoming more challenging by the day.
In fact, HubSpot has gathered many deep insights into the challenges salespeople experience throughout their sales process:
Considering the statistics above, and given how the landscape of sales and marketing continues to change, you can understand the importance of the first sales calland the need to make a great first impression.
If you don't, you may never get another chance, and that first meeting could be the difference between your prospects going with you over the competition.
In order to gain a first call edge over your competitors, you must start thinking of this touch point as the most important in the sales process. To do that, take a step back and look at meetings from a high-level view.
Look at this point as three different periods: before, during, and after the meeting.
When you think of a meeting in this way, you're more focused on the bigger picture and not just on the pressure to perform during the meeting. Doing this will help you prepare for the meeting and anticipate what might be said or asked as well as identify opportunities to improve your process.
Now, let's break this down and look at what salespeople need to do before, during, and after each sales conversation in order to consistently lead a great first meeting.
What to Do Before The First Sales Conversation
Most salespeople know they should do some preparation before each meeting, owever, many don't have a process to follow, which ultimately leads to collecting inconsistent information at each one.
If you have a pattern or process to follow,it is easier to make sure you gather all of the key pieces of information you need to qualify and follow up.It will help free you up to think more strategically when you're in a meeting.
So, as you prepare for your next sales call, consider how you can have a spontaneous sounding conversation while following a plan to uncover the right information.
It starts with knowing what to ask and what to listen for.
Knowing What to Ask
First, consider the purpose of the meeting. What are you trying to accomplish?
Your #1 goal for this meeting is to analyze how and why there is a valuable "match" between your offering and the prospect's potential and likely needs.
Knowing what to askmeans you've taken the time to research basic information about the industry, individual, and company you're meeting with through their social media channels, website, press releases, and any other helpful information you can find.
Remember, prospects expect you to know a lot about their company and industry.
So, once you've gathered your baseline of information, you can now start building your list of questions that you know you need to ask in order to assess and qualify the opportunity.
Consider these questions to get you started:
What's the business problem / need you're seeking to fix?

What's prompting you to do something about it now?

What has prevented you from trying to solve the problem until now?

Have you tried to solve this problem in the past? If so, why didn't that solution work?

What happens if you do nothing about the problem?

What are you currently spending on this issue?

What other solutions are you evaluating?

When do you need a solution in place by?

What does solving this problem mean to you personally? What do you stand to gain if the issue was solved? What do you stand to lose if it goes unresolved?
Knowing What to Listen For
Listening is the key to having a great conversation.
That's easy, right? All you have to do is sit back, relax, close your mouth, and open your ears. While this may seem like it would work in theory, it doesn't in practice. Think of a time when you were trying to focus on what a speaker was saying only to find yourself getting distracted when your mind starts daydreaming about what's for dinner? Don't worry, we've all been guilty of that at some point or another.
Listening requires effort.
It means truly taking the time to understand what is being said and relating it to your personal experience. This type of active listening is a different process and needs a unique set of questions to consider.
Your goal is to listen for key pieces of information that will inform your ability to assess the prospect's interest as well as the viability of the deal from your perspective.
WHAT

is the

NEED

underlying the opportunity?

HOW

do you know our solution

FITS

their need?

WHEN

do they envision

PROCEEDING

with a solution?

WHO

makes the final

DECISION

?

Do they have the

BUDGET

:

YES or NO?

WHAT EVIDENCE

do you have to support all your answers?
In your next meeting, if you remember to do only one thing, it should be to listen to understand rather than just to respond.
What to Do During a Meeting
During a first sales call , you only have a few very critical minutes to show that you have the right to be there.
You have to demonstrate that you have done your homework, understand a good deal about your prospect's business, and can speak intelligently about why the sale should move forward.
When it comes to leading the right sales conversation during a meeting, it's easy to get so caught up "seeing" what's right in front of us that we never truly "look" under the surface.
The idea of "seeing vs. looking" builds upon the importance of listening. If you are more focused on "seeing," you are likely working on autopilot and simply respond to the flow of conversation.
On the other hand, if you are focused on and "looking" for specific pieces of information, then you are more likely in control of the conversation and honed in on understanding your prospect's needs beyond surface level information.
Let's drill down and consider the meeting from three points: Urgency, Accountability, and Change.
Urgency
During a first sales meeting, we must listen for the underlying timetable or urgency surrounding this initiative.
Without a sense of urgency, there can be a lot of talk without any action. Your job is to create urgency by understanding, from their point-of-view, when they would like to see a solution in place by.
When you have a clear understanding of this, you can help guide your prospect through the process by explaining to them how your process works and whether their timetable is realistic. In order to create a mutually beneficial business relationship, you must set expectations at the beginning of the relationship.
Accountability
Are you meeting with the person accountable for results regarding this initiative? If not, you may need to take a step back with your current contact and schedule a joint meeting with the person who is responsible.
While you want to maintain a good relationship with your current contact, it's critical to bring in the person accountable to make sure everyone is aligned on what key performance metrics you'll be measuring success against.
Change
During a first meeting, oftentimes prospects open up about a whole slew of changes and challenges they are facing or will be facing soon. While some of these will relate to the solution you're offering, there will be information shared that doesn't.
It's your job to identify and decipher what changes and challenges you can address. Listen to everything they have to say, but help them prioritize their initiatives by outlining how you can address "X number of challenges/changes" with your solution.
The questions we prepared "before" the meeting will help us address these three areas during our next sales meeting, but remember to consider the logic behind these points so that you can personalize how you approach each unique opportunity.
What to Do After a Meeting
When all's said and done, and you're walking out the door or hanging up the phone, how do you know if the meeting went well or not?
From your perspective, it went well if they agreed to a next step and it's scheduled on their calendar.
And yes, while it's important to have a scheduled next step, you must also score your performance.
You can evaluate and score your performance, by considering the following:
Did I meet with the right decision maker(s) or "product approvers?"

Did I uncovered information about:

Buying criteria?

Buying process?

Budget?

Timetable for decision?

Did I have an opportunity to ask a better question in order to change the flow of the conversation? Or gain more specific information?

Did I spot any non-verbal buying signals? Positive? Negative?
In addition to evaluating and scoring your meeting performance, you must also evaluate and score the viability of the prospect. This is so you can determine the level of time and effort needed to move this deal forward.
For instance, let's say you've discovered the prospect's timetable for making a decision isn't until late next year, this important piece of information will guide your follow up decisions.
VIDEO BONUS TIP: When determining what you should do regarding following up with clients and prospects, here's what I think is #1 tip for buyer follow-up.
Conclusion
As sales professionals, we know that our current level of sales success and income derives from our sales patterns, but changing our patterns in order to improve – in sales or in life, is the single biggest challenge we all face.
However, when we properly prepare and learn what we need to do before, during, and after each sales meeting – we are better equipped to ask the right questions, listen for understanding, build credibility, and advance the opportunity through creating a scheduled next step.
Free Assessment:
How does your sales & marketing measure up?
Take this free, 5-minute assessment and learn what you can start doing today to boost traffic, leads, and sales.