The Top Facebook Advertising Benchmarks You Need to Know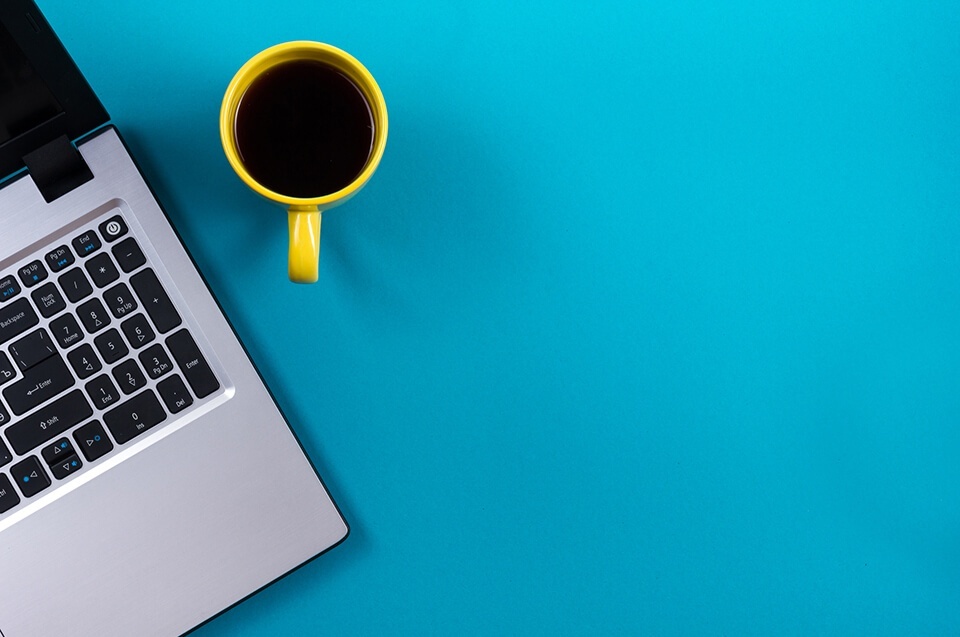 With more than a billion active users and an advertising platform that boasts cutting-edge targeting and analytics, Facebook is more than just the world's most popular social media network—it's a window into the future of advertising—and a modern-day marketing bonanza.
If you're already taking advantage of advertising with Facebook, you're aware of its awesome potential.
But for all its advantages, advertising on Facebook can leave many marketers overwhelmed—especially when it comes to measuring results. Social media marketing in general, and Facebook advertising specifically, are in many ways still a new frontier for marketers, and many in the industry are still working out the best ways to gauge the effectiveness of their campaigns.
If you're looking for concrete Facebook advertising benchmarks against which to judge your own campaigns, here's a list of three major metrics along with the average performance statistics for three sample industries—beauty, retail and customer services.
Click-Through Rate (CTR)
An ad's click-through rate measures the number of people who click on it against the number of total impressions. According to WordStream's study, the average click-through rate for Facebook ads across all industries is .90%.
Here's how it breaks down by industry:
Beauty: 1.16%
Retail: 1.59%
Customer Services: 0.62%
Cost per Click (CPC)
For the most part, advertising on Facebook isn't billed with a flat fee, as with many more traditional marketing channels. Advertisers pay by the click—the more users interact with an ad, the more Facebook makes.
(Note—on Facebook a click doesn't necessarily mean a click through. From Facebook's site: "Currently, CPC takes into account any click taken within an ad unit: a like, a comment, a share, a click to a website, 'continue reading,' etc.")
High costs per click can stretch marketing budgets and negatively impact ROI, so keeping CPC low is a big priority for most advertisers. But what's the difference between a high CPC and the normal price of doing business?
According to WordStream, the average CPC on Facebook across industries is $1.72.
Here's how that number breaks down by industry:
Beauty: $1.81
Retail: $0.70
Customer Services: $3.08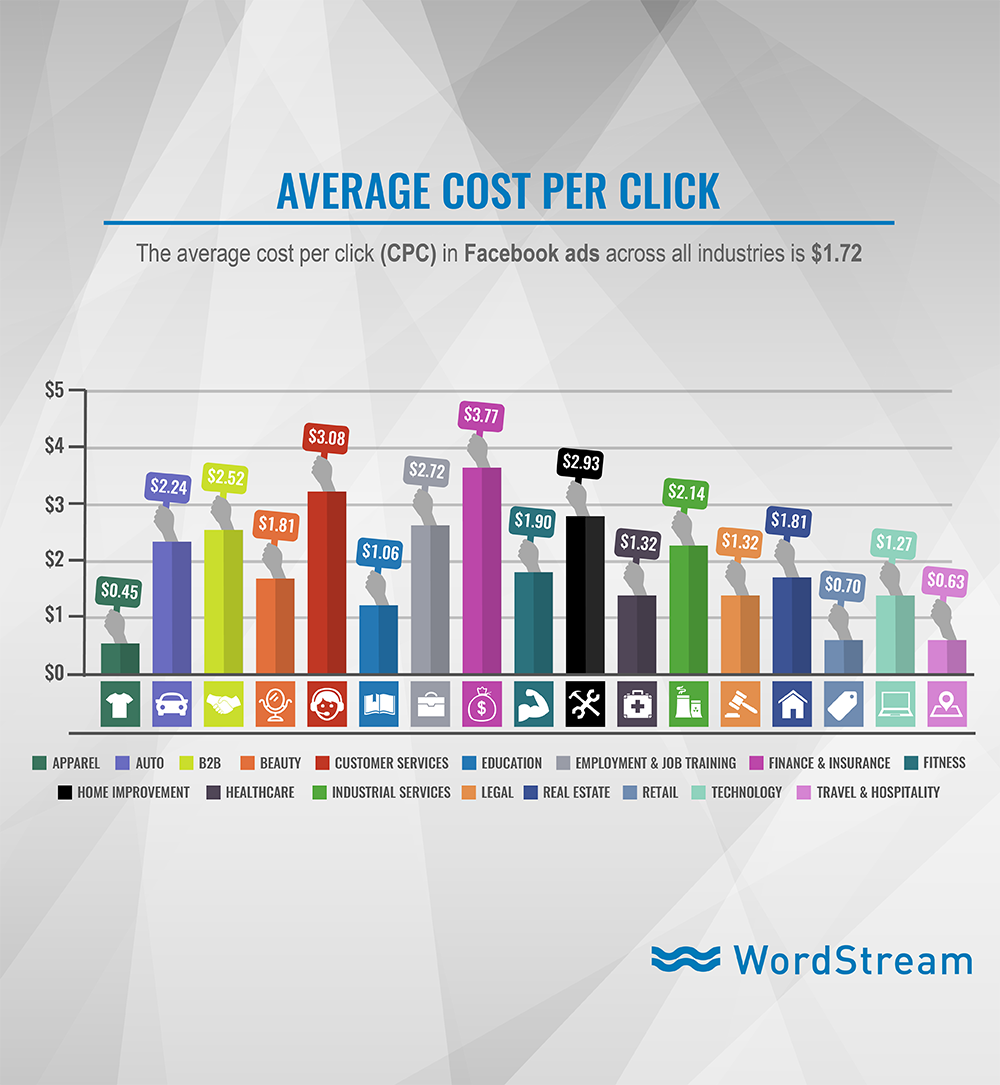 Conversion Rate
High click-through rates and low costs per click are terrific, but when it comes to measuring cold, hard return on investment conversion rate is the number to look at. How much of the ad audience actually goes on to become a paying customer is what decision makers are really going to look at when they're reviewing a campaign's effectiveness.
WordStream's data shows that across industries, the average conversion rate for Facebook ads sits at 9.21%.
Here's how that number breaks down by industry:
Beauty: 9.96%
Retail: 3.26%
Customer Services: 9.96%
(This helps to put retail's relatively high CTR and low CPC numbers into perspective!)
"When it comes to measuring #FacebookAd ROI, #conversion rate is the number one metric to look at" TWEET THIS
How to Improve Your Facebook Ad Performance
Remember, these numbers are only benchmarks! There's no guarantee that your ads will hit these benchmarks (they may do better or worse).
That said, if you're interested in boosting your CTR and conversion rate or lowering costs per click, there are plenty of strategies that can help. Here are a few.
Take Advantage of Retargeting: When properly installed, the Meta Pixel can deliver custom ads to users who have already been to your site and expressed interest in your product or services. According to some studies, CTRs for retargeted ads are as much as ten times those of normal display ads, with conversion rates improving as much as 147%.
Always Be Testing: A/B testing is one of the most important things any marketer can do on a regular basis. A/B testing for Facebook ads means isolating and experimenting with different headlines, calls to action, images, ad locations and other variables against controlled versions and recording which perform best. Over a long-term period of continual testing and optimization, you can learn a lot about your audience and what they respond to.
Utilize Targeting Options: Facebook lets you target specific ads using a dizzying number of options—from age and gender to occupation and major life events. Crafting custom ads to appeal to niche audiences is a great way to boost performance. Neglecting to hone your audiences means risking a gaff like advertising engagement rings to retirees about to celebrate their diamond anniversary!
Above all, look at Facebook advertising as a long-term strategy rather than a short-term tactic. Staying consistent with ads while continually testing and refining them is the best way to see big-time returns from your Facebook investment.
Free Assessment:
How does your sales & marketing measure up?
Take this free, 5-minute assessment and learn what you can start doing today to boost traffic, leads, and sales.