Facebook launches e-learning program for community managers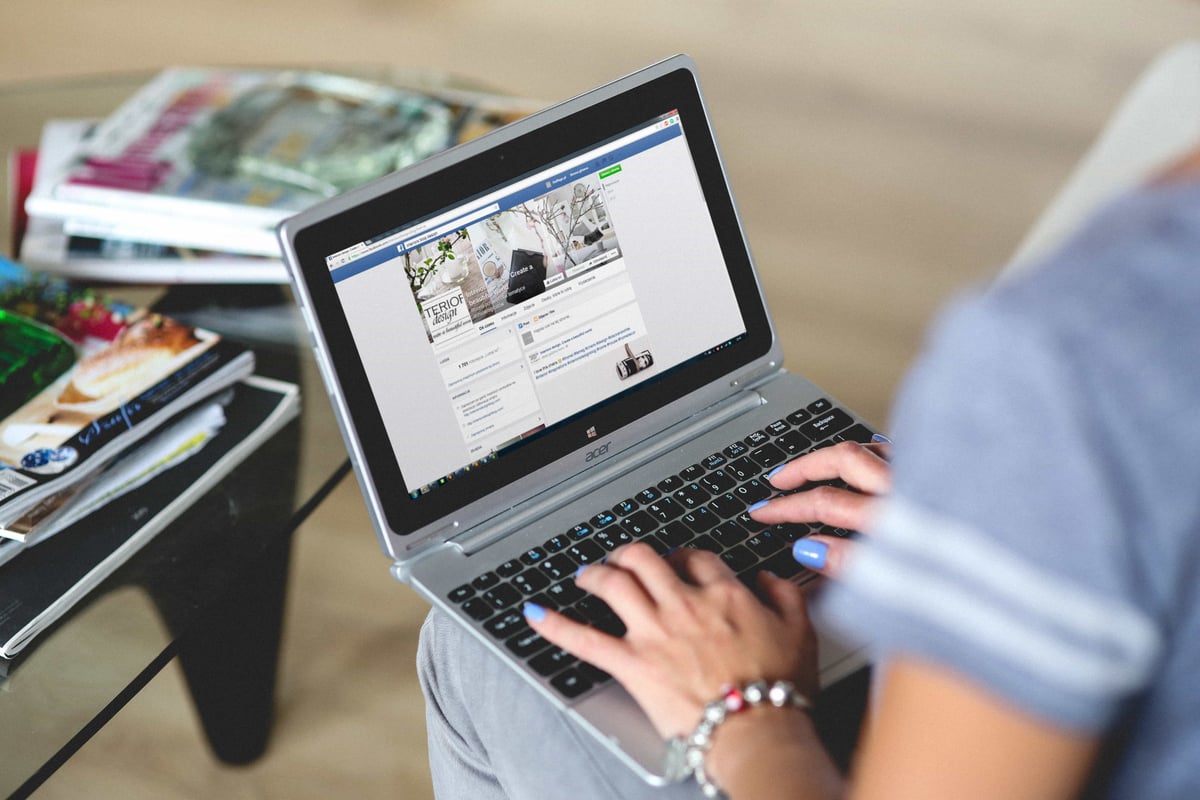 Facebook's e-learning center, Facebook Blueprint, was launched in 2015 and has continued to be a resource for many marketers looking to use facebook to reach their audience.
This week, Facebook announced the community manager e-learning program to empower online community managers set up their communities right and get great engagement. Social Media Today said in their announcement:
"Facebook says that some 200 million people are now members of 'very meaningful' groups — groups which, upon joining, quickly become 'the most important part of our social network experience' — while the total number of people using Facebook groups each month now exceeds 1.4 billion."
With the coronavirus (COVID-19) pandemic, more people are using and joining groups to make connections and stay updated, so it's no surprise that Facebook just announced these courses.
🔎 Related: The ultimate guide to online community management for brands
The content within these courses is great for community managers or brands that are looking to build a community. Communities that exist (or at least extend) online allow us to connect to anyone, anywhere, at any time — a major necessity in the world right now due to COVID-19.
Here's what you need to know about this new program.
What is the community manager e-learning program from Facebook?
In their words, here is how Facebook characterizes the program:
"The Community Manager e-learning Program is a series of free courses that serve as a holistic guide to community management — from building the foundation of a community, to measuring and analyzing a community's success.

The program is designed to help you learn how to build, scale and sustain a meaningful online community more effectively and efficiently."
The community manager e-learning program is a free grouping of courses offered by Facebook's Blueprint. It was designed to help marketers build and maintain a community with all of the best practices they monitor on a daily basis.
🔎 Related: How to hire an amazing community manager for your brand
Put simply, this course helps people become better leaders. "I'm here because I want to be a better community manager," said Nicky Greenhalgh, a user of this new program.
As Facebook describes:
"The lessons are organized around topics that can be applied to community leaders of all levels, nonprofits, NGOs, agencies, and brands. The courses can also be used by educators and students who are interested in pursuing a role or career in community management.

The program covers the following areas:

Defining and establishing a community: Building an online community, community goals and community guiding principles.
Developing community strategies and processes: Best practices for managing audiences, tapping into the platform, building a brand, launching effectively, building and supporting your team and nurturing strong partnerships, as well as developing efficient operational workflows.
Making strategic content decisions for a community: Serving up relevant content, keeping track of trends and planning goal-driven activities.
Engaging and moderating a community: Understanding the onboarding process for new members, community operations, member-to-member connections, engagement tactics, community standards and terms of service, as well as safely and thoughtfully handling crises and conflicts.
Measuring and analyzing community success: Content performance, feedback collection, data reporting and sustainability."
Should your company invest the resources in online community-building?
It sounds like this program gives you everything you need to know about the best practices of running an online community. For many businesses that we talk to, a lot of marketers wonder if it's worth creating a community in the first place:
Is the audience there?
How much effort will this take?
Will it pay off?
Mighty Networks founder and CEO Gina Bianchini has this to say in response to those questioning the importance of communities like Facebook to brands, no matter what industry you're in:
"If you are looking to attract — and more importantly, keep — an audience with your content alone, you will fail. Rather, the savviest digital media startups aren't just telling fantastic stories, they are building a community they control right off the bat.

When done right, a community [now] has all the characteristics of Facebook in the early days: It's a network with better attention economics than what an audience alone can ever provide."
More specifically, should you consider creating a Facebook community?
Part of this course will help you determine all that goes into a community, leaving you to discover if it's worth it for you to build a community on Facebook. (Although much of that will be determined by your knowledge of your own audience.)
IMPACT Director of Community and Events Stephanie Baiocchi has extensive experience in building our Facebook community — including our exclusive Facebook group, IMPACT Elite — and here are her thoughts:
"Creating an online community for your business can generate new leads, improve customer retention, and give you deeper insight into your audience. Facebook is an ideal place to build a community because most people are already familiar with the functionality. This combined with Facebook's comprehensive group features and the fact that it's free to use makes it an ideal home for your community."
On the other hand, you need to be aware there are downsides:
Negative press has resulted in some people abandoning the platform entirely. Facebook is by no means a wasteland, but you need to be aware if your audience is there on the platform, and flight risk is still an issue you need to keep in the back of your mind.
Outages can wreak havoc on your community. When Facebook goes down, you have no way to reach out to those people in your community, because that was the only place you interacted.
Keep in mind that building a community on Facebook involves two key pieces:
Your facebook business page, where you post automated updates promoting your content, events, and more. Keep in mind, however, this is more informational, even if you do find yourself doing a lot of response to comments.
A branded Facebook group (like IMPACT Elite), where content is driven by members interested in a specific topic. This has much more of the community feel, and can be a great way to not only bring your target audience together, but also gain ideas and insights from those people, based on the questions they ask and problems they share.
Most businesses have the former, but the latter is where there is a lot of potential for brands to grow, expand, and explore their reach. Facebook Groups empower true community and connection, rather than serving as a digital bullhorn like your business page.
🔎 Related resources:
If you've considered starting a facebook community, both the Facebook e-learning course and our comprehensive guide on building communities are completely free. It can take a lot of brainpower and effort to start a community off right, so take advantage of this free Facebook program to educate yourself before making a decision.
And, if you already run a community, a refresher on the best practices never hurts!
Free Assessment:
How does your sales & marketing measure up?
Take this free, 5-minute assessment and learn what you can start doing today to boost traffic, leads, and sales.