5 Features That Make the New Google+ A Social Media Asset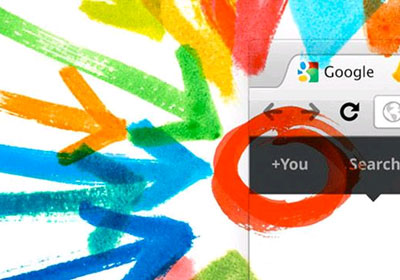 With the dominant presence of social media on the internet, it is no wonder why so many companies invest their time and effort into maximizing its capabilities.
It is a vital asset in a marketer's tool belt and unmatched in engaging your customer base.
Corporations are constantly reaching out to their customers via Facebook, Twitter, and LinkedIn; but despite its best efforts and seemingly unlimited resources, Google+ hasn't been able to join this conversation. Yet.
That could soon change.
Google packed quite the punch into its latest renovation, and now bolsters a plethora of new features.It's almost as if they went to the social media supermarket, purchased their competitors' best features, and integrated them to their site.
5 Features That Make the New Google+ A Social Media Asset
Google+'s beautiful new interface sports a Pinterest-esque multicolumn look with hefty visuals and large banners. Additionally, the Google+ experience is now consistent on all devices. Previously, the web platform had a different feel than the mobile version, but this is no longer the case. Following in the footsteps of Facebook, Google+ has launched its chatting feature, known as Hangouts, as a separate app. And of course the symbol formerly known as the pound key, the #hashtag, has made its long overdue Google+ debut.
This is all fine and dandy, but what does this mean for us as marketers? How will this help Google+ finally climb into the ranks of the Facebooks and Twitters for business? Here are 5 features that make the new Google+ an asset in your social media tool belt.
Large User Base
First and foremost, Google+ has a shockingly high number of users. More users means more potential impressions.
According to a study published by Global Web Index, Google+ already has more than 300 million registered users worldwide, with 135 million classified as "active" and over 80 million logging in every day.
This gives businesses a great opportunity to interact with customers and prospects day in and day out, and that number can only go up after this update.
Segmentation via Circles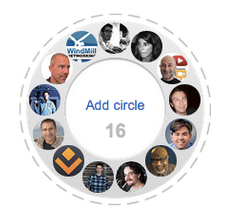 "Circles" is arguably Google+'s most valuable feature to businesses.
Circles allows the user to organize their followers into different groups and manually choose which pieces of content are available to which groups. This built-in segmentation ensures that users are always seeing what is relevant to them.Circles is especially helpful for international corporations with multiple product lines.
Followers can be organized by region, demographic variables such as age and gender, or even by product interest.
When this tool is properly utilized, businesses can be certain that their content is reaching its intended audiences.
Extend Your Reach
In addition to interacting with those who are already aware of your company, the new Google+ makes it easier to reach out and make contact with new users.
Hashtagging is one way of doing this. When a hashtag is clicked, the post flips around and users can browse content under the same hashtag all from their home page.
Another way of expanding your company's reach is with the Communities section. Communities are groups of users, usually with a similar interest. Some can be private, like your summer league basketball team, but some public communities have thousands of users. Businesses can post content to communities relevant to their products and gain thousands of followers from just one post.
Search Engine Optimization
Being backed by the world's most powerful and widely used search engine certainly has its benefits. The most notable of these is the speed at which your posts are indexed to Google's search results. After posting your content, it becomes available on Google's SERPs almost instantaneously.
Google also allows you to link the content you publish on your website to your Google+ account. When browsing Google's SERPs, a thumbnail of your Google+ profile picture will be available next to your article's link as well as information about your Google+ account. In addition to increasing click through rates, this helps build credibility and authority with your readers. The more +1s (comparable to Facebook's "likes") your page gets, the higher it will appear in search results.
"Hangout" With Your Customers
Don't get too caught up on the business side of things.
Social media is supposed to be social! Get your customers involved and engaged with Google+'s Hangouts feature.
Hangouts is Google+'s chat feature, but what's especially cool is the ability to video chat with up to ten people at once. Michael Dell, CEO of Dell, frequently uses Google+ Hangouts to chat with customers and answer questions. Other uses include workshops, webinars, and product demonstrations.
The bottom line is that Google+ is here to stay, so your company better get in before it gets left out. In addition to its 300+ million users across the globe, it offers tools and features to better help you connect with users and expand your social reach worldwide. The new features rolled out in its most recent updates have only improved its value and solidified its spot among the social media giants.
If Google+ isn't already an asset in your business' social media tool belt, you may want to add it.
Free Assessment:
How does your sales & marketing measure up?
Take this free, 5-minute assessment and learn what you can start doing today to boost traffic, leads, and sales.