5 Inbound Marketing Practices You Can Learn from Candy Crush Saga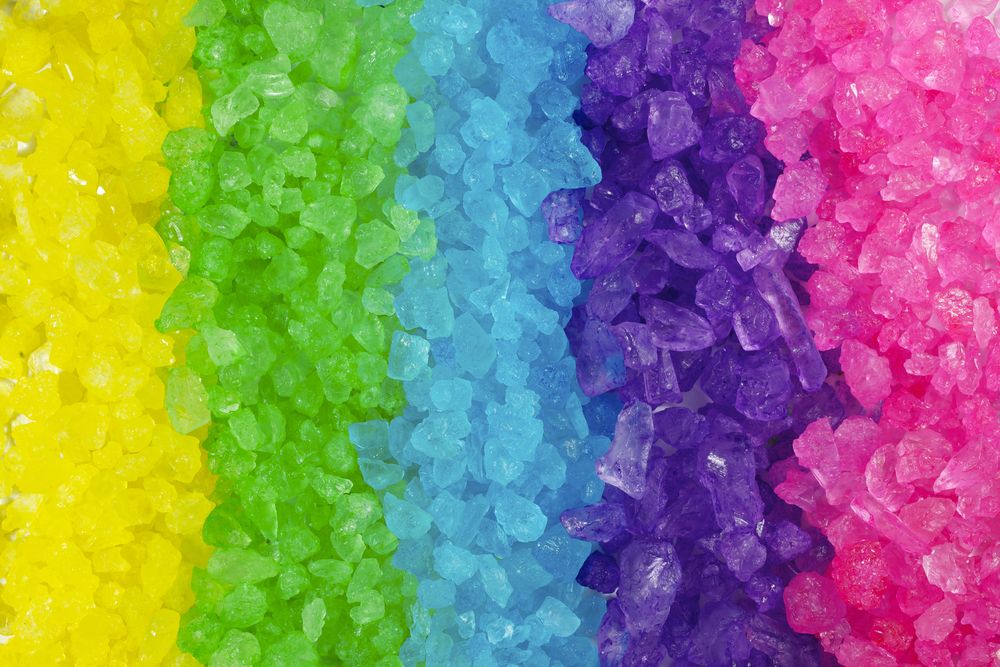 Candy Crush Saga.
Mention the game to any Facebook user and you'll most likely get the same response: "I hate that game!"
Some Facebook users hate the game because of the amount of game requests that flood their notifications.
However, a majority of users would say they hate it because they just can't beat the current level they're stuck on of the massively addicting color-matching game.
Whether you love, hate or are indifferent to crushing candies, as marketers we can't deny that the game is doing something right to garner so much attention.
So what can Candy Crush Saga teach us about creating a great inbound marketing campaign? Read on to find out!
5 Practices to Crush Your Way to Inbound Marketing Success
1. Be an Industry Leader
An addicting game may not be the first thing you think of when you hear "industry leader," but Candy Crush Saga is definitely an industry leader according to traditional standards like market share and public visibility.
Candy Crush has a tremendous market share for a free game. The game has been one of the top five most downloaded games in Apple's iTunes app store for months. The game is also extremely visible; almost all Facebook users have at least heard of the game. When consumers have a need for a fun, quick game, the Candy Crush brand will be one of the first things to pop into their head.
Wouldn't it be great if your brand had the same level of recognition as this game? Being an industry leader generates much more exposure for your brand. Yours would be one of the first brands to show up in search results and you would be a top source of information for your audience.
The best way to reach this status is by creating great original content. You can achieve this through blogging, tweeting, and offering free downloadable content like eBooks to your audience. Offering unique content will drive traffic to your site and increase brand visibility.
A strong online presence and social media following are the first steps to becoming an industry leader.
2. Offer Free Content
As previously mentioned, content is key to creating a strong brand. Free content is even better; who doesn't love free stuff? Free content like eBooks and webinars are valuable incentives for generating leads.
Free content is something else that Candy Crush has mastered. The game can be downloaded and played for free, which extends the audience to just about anybody.
Even if you are marketing a product or service with a price tag, free content can gather you the leads you need to eventually close a sale. Offering free content, like an eBook, on a landing page will generate leads that you can easily convert to customers.
Candy Crush is free to play, but players have the option of purchasing special candies and extra lives. While it is not necessary to purchase these upgrades to play the game, the game creates an interest and a need for these items. You can emulate this practice with your brand's web presence. Offer free content like blogs and eBooks to bring consumers closer to converting into loyal customers.
3. Keep Content Fresh
Anyone who has gotten past the first 25 levels of Candy Crush Saga knows that just when you think you know everything about the game, it will throw something new and unfamiliar into the mix. (You think you love chocolate? Think again.)
With inbound marketing campaigns, it is important to create fresh, original content that will continuously attract consumers. If you produce the same content every time, consumers will start to look elsewhere for information.
That's not to say consistency is unwelcome. You should always be consistent in producing high quality, up-to-date content. It is also a good idea to stick to topics within the same industry to attract your desired audience.
Fresh content is important for keeping audiences engaged and attracting new leads. So take a page out of the Candy Crush manual and always keep your audience guessing what you will create next.
4. Create an Incentive for Social Media Sharing
Candy Crush is the king of social media sharing. If you want to play the game, you need to connect with your Facebook account. If you want to advance past a particular checkpoint, you need to get three Facebook friends who have downloaded the game to help you move on. If you run out of lives, you can ask Facebook friends for more.
Candy Crush optimizes social media sharing, at least with Facebook. Connecting the game through Facebook lets you see where your friends are in the game and ask for/send lives and bonus items. It is essentially an interactive experience because you share the gameplay with other users. This gets a discussion going about the game, spreading the game's reputation through word of mouth.
You want this level of interaction for your brand too. Create content that users will be enticed to share and discuss. Photo and video-sharing sites like Instagram and Vine are great platforms for generating a brand discussion. They allow you to create fun, shareable content that isn't push marketing. You want to create content that people will love enough to share. You can shorten the sharing process by always providing sharing links with your content.
You can also encourage social media sharing in more creative ways to boost your brand's presence. For example, you can hold a contest and ask fans to post a photo of their favorite aspect of your brand on Instagram or Twitter and use a certain hashtag for tracking. You want your followers to be interested enough to talk about your brand on social media.
5. Create a Need
People don't just like playing Candy Crush. They need to play it, whether to beat that level before their friend does, or to satisfy their daily addiction to crushing candies. The game has found a niche in players' daily routines.
You want your brand to have a consistent presence in the lives of consumers too. Again, this all ties back to content. Blogging is a great way to have a daily presence. Create a great blog that consumers will want to check everyday. Or maybe tweet a great marketing quote every day that your followers will look forward to.
Make your content one-of-a-kind. Your site should be a destination, not an option, for consumers to check each day.
Sweet Marketing Practices
Whether you play Candy Crush Saga or not, you can't deny that the game utilizes some great best-practices for inbound marketers.
Consider again how popular Candy Crush is. Remember that content and social media are key parts to the game's success. How can you incorporate the successful marketing aspects of the game into your own marketing plan?
Free Assessment:
How does your sales & marketing measure up?
Take this free, 5-minute assessment and learn what you can start doing today to boost traffic, leads, and sales.