Subscribe
Join 40,000+ sales and marketing pros who receive our weekly newsletter.
Get the most relevant, actionable digital sales and marketing insights you need to make smarter decisions faster... all in under five minutes.
Thanks, stay tuned for our upcoming edition.
Creating an Inbound Marketing Campaign People Will Love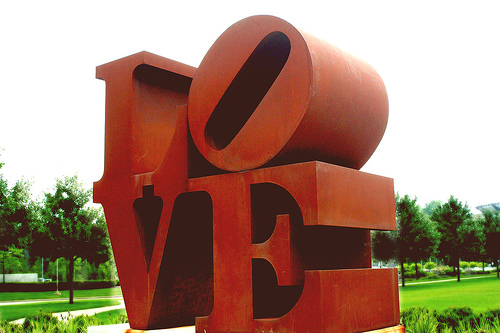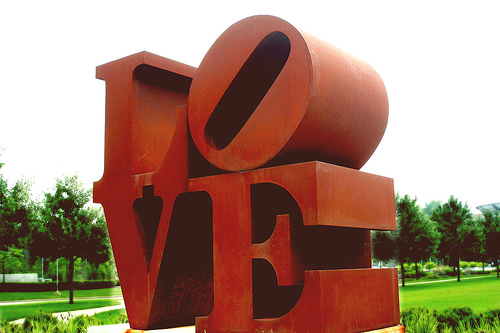 Inbound marketing is about creating marketing people love.
There is nothing worse than creating a campaign you hate. Here's some advice, if you don't love your campaign, what makes you think your audience is going to love it? Unfortunately, they won't.
If that's the case than why are companies still developing campaigns that are pushing their products or services at their target audience?
Marketing has evolved. When you think about inbound marketing, it's all about implementing marketing practices that help you earn the trust and interest of your audience.
No one likes receiving spam or being pitched to seconds after arriving on ones website. Not only do the methods of connecting and engaging with your audience need to change, but you need to look at your campaign as a way to develop a deeper connection.
Here are 25 of my all time favorite quotes about creating a campaign that will speak to your audience, instead of speaking at them.
Create a Lovable Inbound Marketing Campaign
1. "Start with the soul, and end with the sale. Not the other way around." - C.C. Chapman, Tweet This!
2. "If marketing is what gets people through the door, then you better make sure they like what they see when they come inside." - Sarah Evans, Tweet This!
3. "As with any relationship, the market favors those who give more value than they ask for in return." - Leslie Bradshaw, Tweet This!
4. "Invite people into your brand, and lean into the possibilities. Build movements, not campaigns!" - Ekaterina Walter, Tweet This!
5. "Tell a story. Make it true. Make it compelling. And make it relevant." - Rand Fishkin, Tweet This!
6. "Inbound marketing ... is the ideal way to form an immediate emotional connection with your prospects." - Mike Lieberman, Tweet This!
7. "Make the customer the hero of your story." – Ann Handley, Tweet This!
8. "People don't fall in love with hex colors and logos -- they fall in love with people." - Erika Napoletano, Tweet This!
9. "If you don't show love and passion through your actions, you won't see much love come your way." - Sam Melnick, Tweet This!
10. "It's easy to fall in love with someone who always says the right thing, in the right way." - Des Traynor, Tweet This!
11. "Don't be afraid to spice up your content ... by showing some passion, personality, and purpose." - Shawn Graham, Tweet This!
12. "I love being marketed to" said no one, ever. But people do love art, music, bacon, and a good story, so pretend you're not marketing and just give people those things, and trust that they're smart enough to figure out who gave it to them." - Jesse Thomas, Tweet This!
13. "The marketing we love the best is the chance to image becoming our best selves. Give us something to dream about." - Seth Godin, Tweet This!
14. "Making marketing people love is simple. You have to love it first. Be honest: of the last x campaigns you've sent out or worked on, how many did you actually LOVE? How many did you excitedly tell your friends, spouse or kids about at the dinner table? The answer is probably few to none. You've shipped campaigns because you had to hit a target date or an event or you had to beef up your lead gen numbers, but you've probably not loved them. You many have liked them, you may have thought they were cute or fun, but you probably didn't love them. If you are truly in love with something you've worked on, it will be reflected in the final product. If you don't love it, there's no reason for anyone else to either." - Chris Penn, Tweet This!
15. "The aim of marketing is to make selling superfluous." - Peter Drucker, Tweet This!
16. "Your most unhappy customer's are your greatest source of learning." - Bill Gates, Tweet This!
17. "Create something people will want to share." - John Jantsch, Tweet This!
18. "People don't buy for logical reasons. They buy for emotional reasons." - Zig Ziglar, Tweet This!
19. "Great marketers are matchmakers. We find ways to get offerings people love in front of the people most likely to love them." - April Dunford, Tweet This!
20. "You must show your fans and followers that you genuinely care about them. Content is king, but engagement is queen ... and she rules the house!" - Mari Smith, Tweet This!
21. "The approach that will win the hearts and minds of customers leverages content and context to create marketing that intersects with a customer's lifestyle, needs, and interests." - Brian Halligan, Tweet This!
22. "Marketing is the truth of you, translated into the language of them ... Express yourself with love an no fear and you will find yourself surrounded by the best the world has to offer. "Them." Your. "Them." Drawn to you for what they need and not what you are trying to make them want." - Colleen Wainwright, Tweet This!
23. "Marketing that people love isn't a difficult concept. It's all about a company's value exchange with its customers (content, experiences, value, discounts). It you are doing it right, you will never have to 'sell' to another customer again." - Aaron Strout, Tweet This!
24. "Most marketing reminds me of your typical cheap one-night stand - they say they love you, but they really just want to sleep with you & move on. There's definitely an audience for that, but it's not a sustainable one. It's exhausting. The cost of acquisition is high, and the churn rate is even higher. The brands that win are the ones that don't waste time on the one-nighter, but actively invest in the long term. They know that real value is in loyalty over the long haul, and that one, essential ingredient to enduring loyalty is love." - Marta Kagan, Tweet This!
25. "Do not address your readers as though they were gathered together in a stadium. When people read your copy, they are alone. Pretend you are writing to each of them a letter on behalf of your client." - David Ogilvy, Tweet This!
Free Assessment:
How does your sales & marketing measure up?
Take this free, 5-minute assessment and learn what you can start doing today to boost traffic, leads, and sales.