How to Not Delight Your Customers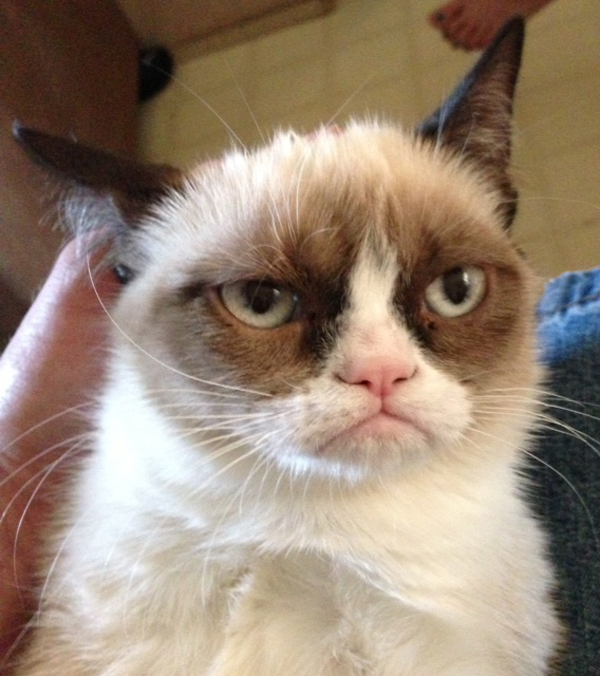 All is not well in the land of women's athletic apparel.
Last week, LuLuLemon Athletica's founder Chip Wilson responded to reports of dissatisfaction with the brand's popular yoga pants, which customers insisted were both too sheer and prone to pilling.
Rather than admit his fault, Wilson pointed the fingerback at his customer's stating, "Frankly, some women's bodies just don't actually work for the pants, it's really all about the rubbing through the thighs." (Source: Bloomberg TV)
At first I thought there couldn't possibly be anything worse than making a comment about a woman's thighs...
But then he proceeded to follow up these "wise words" with an apology on the company's Facebook page, only the apology wasn't to the customers, but rather just his employees.
By completely mulling over the offensive remarks, Wilson has found himself in some serious hot water.
Inspired by his inability to delight his customers, I've compiled a few suggestions regarding what types of behavior your business should avoid.
Alienating Your Audience
If your business is struggling to keep pace with customer engagement, perhaps it's time you reevaluate your marketing strategy.
In fact, If there's one thing that you should be paying close attention to, it's your customer relationships.
With technology rapidly filling positions that once belonged to actual human beings, it comes as no surprise that many businesses don't even know who their customers are.
For some large businesses, it's likely that the people purchasing their products and services are nothing more than a faceless credit card number.
Rather than let technology swallow up your customers, businesses must learn how to use it as a vehicle to drive engagement and customer familiarization. Through social media interactions, your business can identify customer experience pain points, and remedy them before it's too late.
Businesses that don't listen to what their customers have to say are placing themselves at a disadvantage. It is common for people to take to social networks and forums to reach out to businesses and other customers regarding their experiences with a particular product or service.
Businesses that don't monitor these types of things are missing out on an opportunity to streamline their sales process, because a good customer relationship starts with a hassle-free buying experience.
However, closing a sale does not mean putting a cap on your customer and moving on to the next one. By maintaining post-purchase relationships with customers, companies can continue to prove their worth by enlisting a form of follow up that provides value to the customer.
For example, based off their purchase, businesses can compile a list of additional resources that may be useful to the customer, or perhaps offer them a coupon to encourage another purchase.
Issuing a Slow Response Rate
78% of consumers have bailed on a transaction or not made an intended purchase because of poor customer service. (Source: American Express Survey)
It's safe to say that everyone has had an experience with a business that issues a snail's pace response when you reach out for assistance.
Businesses with a high influx of customer outreach struggle to acknowledge their so called "valued" customers, leaving them far from delighted.
What these businesses aren't recognizing is that if a customer takes the time time to reach out to them regarding a question, comment, or concern, they deserve nothing less than a timely response.
The rate in which you respond to your customer's requests is something that can set you apart from your competitors. This means if your industry is highly competitive, you can't afford to wait.
While there is no definitive timeframe in which you must respond, it is up to your business to set a standard in terms of responsiveness that is both realistic and reflective of your commitment to customer satisfaction.
Whatever standard that may be, be sure to keep it consistent. If a customer recognizes that you get back to them every time in 2 days or less, they will begin to invest their trust in you and the quality of your service.
Overall Indifference
While waiting for a response back from a business can be frustrating, waiting only to receive a vague, inadequate response is far worse.
Remember how Chip Wilson responded to customer concerns? I'm certain that a few lines about chafing thighs was not the response those women were looking for.
Customer's expect you to be an expert when it comes to all aspects of your product or service, and you should be.
When acknowledging a customer's concern, you must prove to them that not only do you hear them, but you understand them.
A generic response does little for your credibility, but a clear, thoughtful response can do wonders in terms of word-of-mouth marketing.
Businesses that show an inability to formulate a direct, accurate, reasonable response to questions raised by customers do not stand a chance against competitors.
If customers have to pry information out of you, they probably won't ever return.
Remember, delighted customers means a healthy ROI, so don't let your business fall victim to these marketing setbacks.
Free Assessment:
How does your sales & marketing measure up?
Take this free, 5-minute assessment and learn what you can start doing today to boost traffic, leads, and sales.