Subscribe
Join 40,000+ sales and marketing pros who receive our weekly newsletter.
Get the most relevant, actionable digital sales and marketing insights you need to make smarter decisions faster... all in under five minutes.
Thanks, stay tuned for our upcoming edition.
12 Brands "Eclipsing" Their Competition Through Newsjacking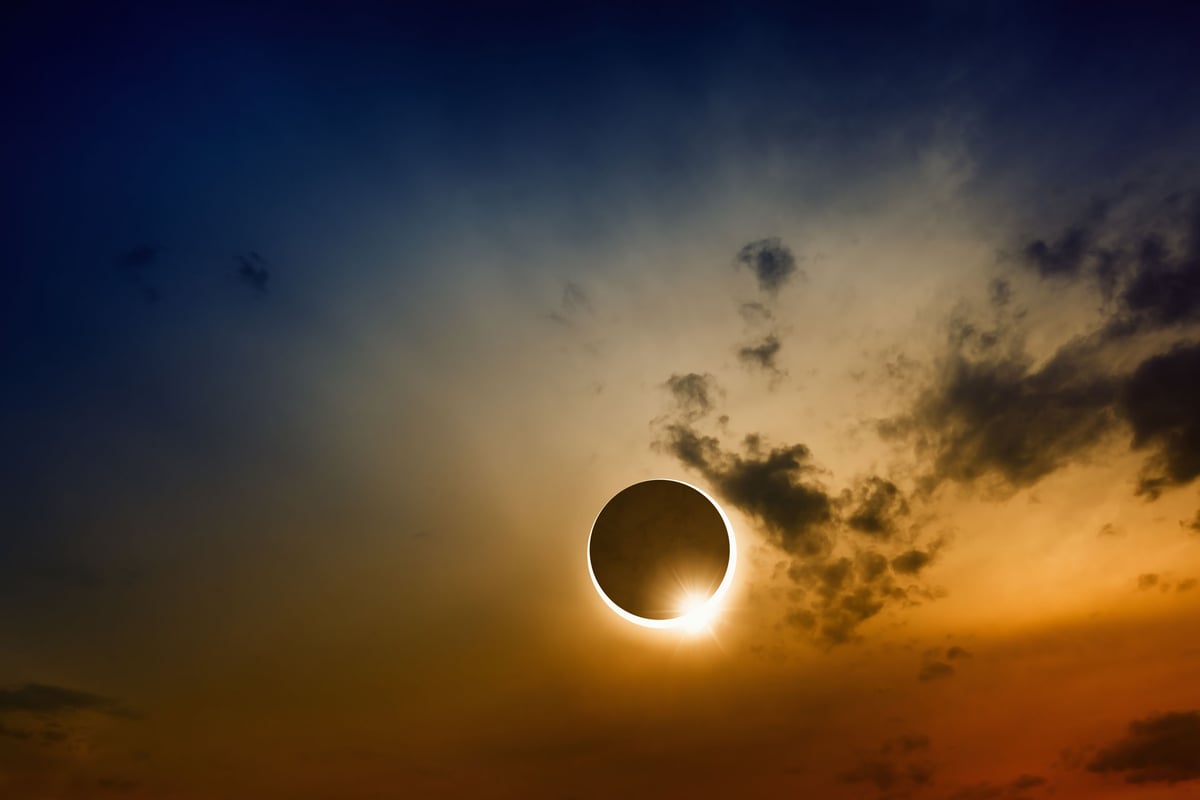 Turnaround, bright eyes. Every now and then I get a little bit tired of marketing, and the leads never come 'round.
But don't we all?
Whether you're a marketer by occupation, a consumer, (or a content curious Bonnie Tyler), sometimes the messages out there just fall flat. Perhaps they don't resonate or are just plain boring.
Fortunately, one of the most effective ways to stay top-of-mind and always relevant to your audience is to capitalize on current events through newsjacking.
Probably the most notable newsjacking opportunity in the United States at the moment is the 2017 total eclipse.
As our friend, David Meerman Scott discovered back in February, people have been newsjacking the event long before it became a topic of casual conversation, but now that it has, several other brands are using the event to grab their audiences' attention and business, as well.
Check these out:
In this simple example, Google used the eclipse as a chance to show off the impressive capabilities of Google Earth. Through a Twitter video, the tech giant outlined "the path of totality" and locations along the way using the tool then included a link to explore more.
It's a total eclipse of the...☀️. From the path to previews, turn around and explore #Eclipse2017 on @googleearth → https://t.co/SZreHV7pEm pic.twitter.com/K34Kin5nkW

— Google (@Google) August 15, 2017
Known for its classic original glazed doughnuts, Krispy Kreme is debuting a special treat in honor of this year's eclipse -- chocolate glazed original doughnuts. Like the sky, the tasty tributes are "going dark" on August 19-20th in the U.S. and Canada.
Wondering what's causing the eclipse in the first place? It's all Chiquita's doing -- at least that's what the brand wants people to think with its quirky "Banana Sun" campaign.
If you're not experiencing a total eclipse in your area, Chiquita reassures you that it will be creating a banana sun, which is impossible not to look directly at:
Confession: I can't lie. This one is weird and it's my favorite on the list.
If you've been keeping up with the media's eclipse coverage, only a small portion of the country will experience a full eclipse this week. Taking advantage of the rare travel opportunity, Southwest Airlines has identified its flights that will most likely experience the most effect.
On them, customers can enjoy "commemorative flare" including special viewing glasses, cosmic cocktails, and the staff will be posting updates on social media.
Taking more of a creative gamble, Malibu Rum, news jacked the eclipse on Twitter with some clever positioning and copy. While you're taking a minute to enjoy the eclipse, enjoy it with a Malibu in hand, the brand suggests. If you're not, like anyone staring directly into the sun -- you're doing it wrong.
The eclipse is coming! Never look directly at the sun and never celebrate without Malibu. #BecauseSummer #Eclipse pic.twitter.com/9VFMl2hmcr

— Malibu Rum (@maliburumus) August 14, 2017
Epic #eclipse & cocktails. After all, it'll be a long time before you can enjoy a sundowner in the middle of the day again. #BecauseSummer pic.twitter.com/Miy8FS4m36

— Malibu Rum (@maliburumus) August 17, 2017
In a similar approach as Krispy Kreme, Shatto Milk Company (a small family-owned farm in the Kansas City metro) is selling limited edition, cookies and creme-flavored, "Black Milk."
On the farm's Instagram feed, you can see a number of posts about the promotion including a peek at the bottling process. Kudos to the team for showing little brands can have big brand marketing!
Next up, here in Connecticut, the Science Center is celebrating the eclipse with a weekend of themed family-friendly activities.
Dedicated to making science, hands-on, the nonprofit will be handing out NASA-approved solar eclipse glasses, UV beads, and have several exhibits open to demonstrate the power of the sun.


8.

Warby Parker
: "The Great American Solar Eclipse"
With a total eclipse, inevitably comes talk of the safest way to view it. It's only fitting that an eyewear company like Warby Parker chime in.
Using a stylish landing page and fun music video, the brand educated its audience on the solar phenomenon, noting "While your Warby Parker glasses and sunglasses are powerful tools, always remember: They do not hold up to the almighty force of the sun's rays for direct eclipse viewing…" then offering a free template for creating your own viewer.
In addition to this, the brand also hosted a Facebook contest to win a trip to Nashville and see the eclipse in its totality.


9. Dunkin Donuts: Munchkin Projector
Not feelin' Warby's template? Try this Dunkin Donuts alternative. In this creative how-to video seen across Twitter and Instagram, Dunkin teaches its patrons how to turn one of its munchkins donut hole boxes into a handy projector.
Looking to watch the #SolarEclipse? ☀️ Check out this easy DIY pinhole projector using our Munchkins® donut hole treats box! 🍩 pic.twitter.com/wbEwJyBdWU

— Dunkin' Donuts (@DunkinDonuts)

August 19, 2017
10.
Pinkberry
: Swirly Eclipse
No stranger to newsjacking, Pinkberry paid homage to the eclipse with this simple email, playful copy, and deal.

Stepping away from the food industry for a moment, Volvo and CNN will team up to air their first-ever live ads on the news networks digital and social channels, during the eclipse.
As reported by AdAge, "Volvo and CNN's in-house branded content studio Courageous developed the effort, with the ads using four cameras in different locations around the country filming influencers talking about the solar event while it happens….Each will arrive at an eclipse viewing location in a 2018 Volvo XC60 equipped with 4K VR and 360-degree cameras to capture the commercial."
Last, but not least, passengers aboard Royal Caribbean's Oasis of the Seas will take in the total eclipse at sea on Day 2 of their voyage, complete with "celestial activities" including a concert from multi-platinum selling band, DNCE, and 80s pop icon, Bonnie Tyler.
Buzzfeed reports, the star will indeed be performing her hit "Total Eclipse of the Heart" -- and the moment fans have been waiting 34 years for will have finally arrived!
Free Assessment:
How does your sales & marketing measure up?
Take this free, 5-minute assessment and learn what you can start doing today to boost traffic, leads, and sales.