How does Google rank for voice search?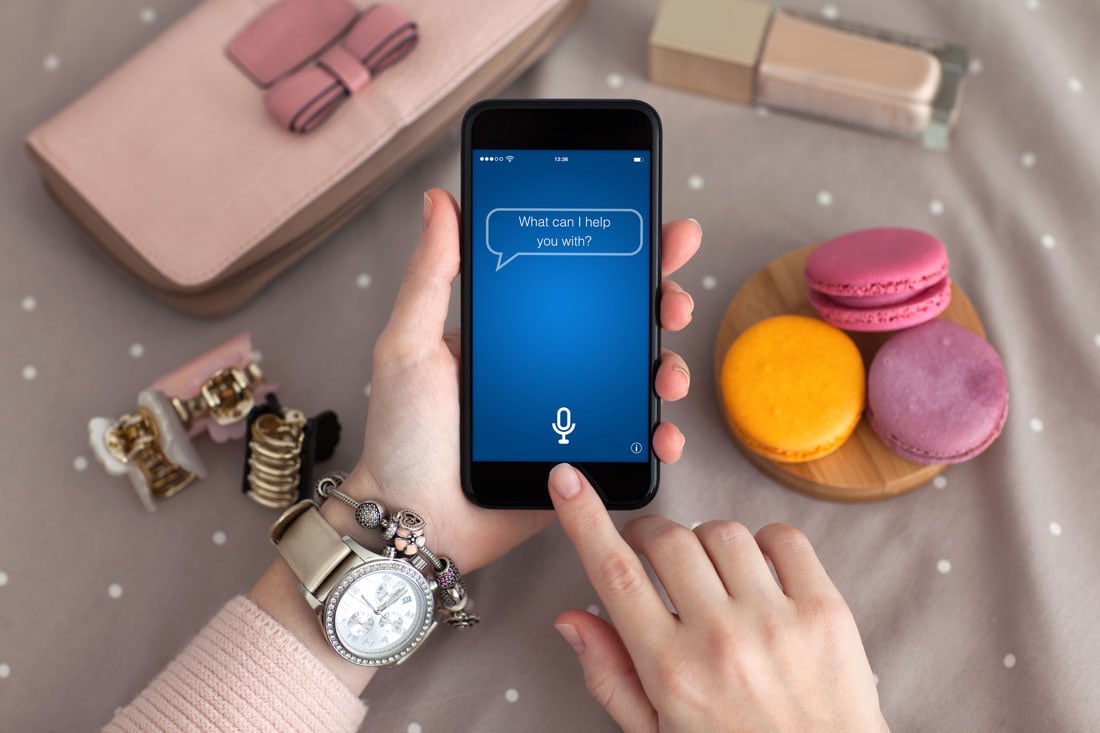 Good gravy - does anyone else feel like the moment you get settled on a strategy/platform/tactic that everything changes?
On one hand, it's one of the things I love most about marketing -- it's constantly evolving. On the other -- slow your roll!
Unfortunately, there will be no slowing of the roll anytime soon and from technical SEO to video, to user-generated content, we HAVE to not only execute tactics today but understand what strategies and tactics we're planning for tomorrow.
One area that demands our attention is voice search.
Alexa, Siri, Google Home. Since their introduction into the market, virtual assistants have been changing the landscape of search marketing.
"Alexa, play Rather Be." is a frequent and very real statement you'll hear in my house, from my six-year-old.
As I researched and prepped to write this article, I thought about me and my family's use of our Amazon Echo.
I use it for a timer.
My children use to find out the weather, to play their favorite song from our subscription to Amazon music. They also use it to help answer questions during the day (as we homeschool).
My children are the future of search. They will have never really understood a world where they couldn't ask Siri or Alexa to tell them things they want to know.
Me? I'm still blown away that Alexa knows to answer when I call her name.
But what does this new technology mean for me and you?
I dove into Google's Evaluation of Search Speech - Guidelines to answer that very question.
There are a number of technical and not-so-technical things we, as marketers, need to be read up on when it comes to voice search, but the biggest takeaway I had is this:
...As artificial intelligence (AI) is growing, the goal for Google (and other search engines) remains the same: solve for the human.

With every new product, announcement, guideline, and algorithm update, Google is telling us: solve for the human.
As a marketer, this means that thought should never be far from mind, but what else does Google take into account for voice search?
Below are three areas of focus that Google uses to rank content for voice search (including, you guessed it, solving for the human).
How Google Ranks for Voice Search


1. Solving for the Human
Google is a business - more of my thoughts on this can be heard on this week's Inbound Success podcast!
That means Google is only interested in doing things that will help keep it in business.
Do you know what Google's business is?
Humans.
All their products are intrinsically designed for us. They exist to either aid us or in marketer's cases - replace us (a little AI humor for you).
Maps. Drive. Home. My Business. Search.
Google exists to serve you, the user - and they will continue to consider first and foremost, how to serve their customers.
The guidelines on how they do that is determined by users.
The important thing to take away, if nothing else from this article, is that we have to first and always really understand what our intended reader is trying to accomplish and help them do that.
This starts with strong buyer personas. However you collect that data, present it, or even call your personas/target audiences in order to be the most effective marketer you can be, you have to know who you're targeting.
Personas are no longer simply an inbound practice, they are critical to the success of any marketing campaign.
Currently, users are using voice search to help them do three major things:
Informational:

what is the weather? Where is the closest bookstore?
Navigational: give me directions to the nearest bookstore?
Trivia:

Okay, I made this one up, but I use

Siri

and

Alexa

to prove myself right/wrong when in discussions with my husband.
Does any of your content currently help your visitor accomplish any of these? If not - start optimizing.
2. Needs Met is the Metric to Watch
If you're familiar with Google PPC, you know the Quality Score is the value Google says your ad is relevant and likely to produce the results you're looking for: clicks and conversions.
Since last year, Google has been grading pages for potential search rank based on Needs Met.
Never heard of Needs Met? Here's what Google says it in their guideline publication in 2016:
"Needs Met rating tasks ask you to focus on mobile user needs and think about how helpful and satisfying the result is for the mobile users. Ratings range from 'Fully Meets' to 'Fails to Meet.'"
I'm smack dab in the middle of reading Tribal Leadership from Dave Logan right now and man, do I love the sound of measuring Needs Met for searches.
It's essential a strong throwback to my first point: solve for the human.
The goal of Needs Met is that based on the search term, Google will display the pages that are most likely to meet the intentions of the person completing the search.
When I read this I consider things like:
Page Story
UX/UI
Content
Conversion opportunities
When reviewing the pages on your site, ask yourself, "Does this really solve for what someone is looking for? Or does this solve for me and my business?"
In order for your page to have any chances to rank for a voice search snippet, you have to be incredibly focused on delivering the answers and information the searches are trying to attain.
3. Grammar Counts in Voice Search Results. Big Time.
As Google searches for the best snippet to serve up during a voice search, grammar is an incredibly important factor.
Reading a poorly written sentence can be uncomfortable (thanks, Ramona for making sure that doesn't happen to our readers!), but hearing it spoken out loud by an artificially-crafted voice would be off-putting. Not exactly what Google is going for.
Correct grammar not only sounds good to the human ear, but it also allows Google to properly truncate answers to serve up during voice search.
As they continue to test length of response, they'll likely shorten the content to get to the point (similar to what they do in the featured snippet).
If poor grammar makes that point difficult to decipher, you will not be found during voice search.
This is also where I predict localization of your content in different language markets will become critical.
Localization differs from direct word-to-word translation in that it includes native-speaking and culture inflections into written text. (p.s. Send me an email if you ever want to learn more about this!)
When creating blog articles and site content for a specific audience, the key is to write clearly, in the targeted native language that, when read out loud, sounds natural -- because the goal is one day, it will be read out loud by Alexa.
Find Your Voice
Comsure now predicts that by 2020 over half of all searches will be done on eyes-free virtual assistant platforms via voice search. Over half.
If you're investing in creating written content on your site and you're doing it for the user, with a strong SEO-strategy, I say keep at it, with the tips above in mind.
If you continue to solve for the humans, meet their needs and create content that is native and natural - you could one day hear:
"Alexa, what's the biggest trend in marketing right now?"
"According to IMPACT, the biggest trend in marketing is voice search."
Free: Assessment
Does your website build trust with buyers and bring in revenue?
Take this free 6 question assessment and learn how your website can start living up to its potential.