How to Analyze a Lost Sale: 3 Simple Must-Follow Steps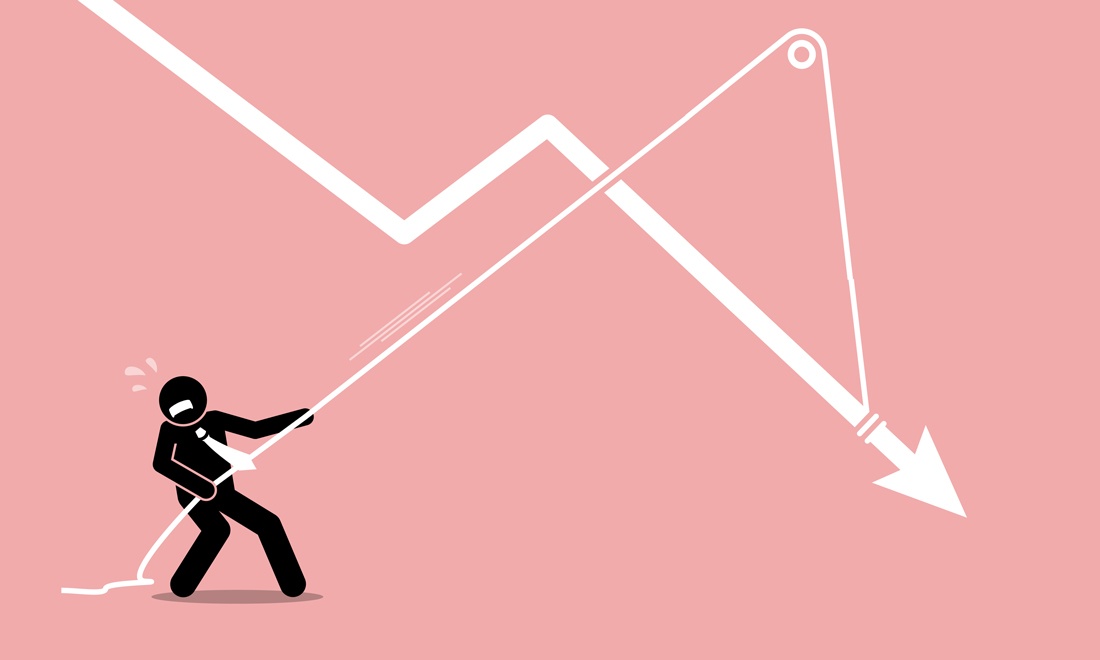 Could have. Would have. Should have.
These are likely the thoughts going through your head when reflecting on a lost sales opportunity.
But is this thought process productive?
Thinking about what you could have, should have and would have done if only…is enough to drive anyone crazy.
However, what if you could leverage these reflections to propel your sales efforts and avoid future failure?
It might sound counterproductive to discuss a failure or a loss, but analyzing a lost sale has the ability to foster honesty, improvement, and collective learning.
In fact, there are many benefits to analyzing lost sales opportunities as a team. HelloSign and HubSpot point out a few to keep in mind:
Encourages learning based on exploration rather than blame.

Equips teams with valuable knowledge and experience they can use to avoid future losses.

Cultivates communication across teams in and outside of sales.

Emphasizes the importance of including other internal teams in the process.

Creates an appreciation for the complexity of selling.
Still not convinced? You're not the only one.
You may feel resistant, perhaps even defensive, but that's normal. This is why it's essential to integrate this step into your sales process from the start.
Make sure everyone on the team is clear on the expectations of the meeting and knows this is a process you will go through for each and every loss, or won, sales opportunity.
Adding this step to the end of your sales process has the ability to transform your entire organization into a sales culture focused on growth and development.
Instead of brushing lost deals under the rug and hushing talks of mistakes, adapting this critical mindset toward lost deals will create an open dialogue and forum for discussing how and why to improve.
While this idea of going back to assess a deal that went sour may feel overwhelming, it doesn't have to be.
We've outlined three simple steps that provide a framework of questions to prompt reflection and get you into the right mindset.
Step 1: Revisit Your Ideal Buyer Persona(s)
This step helps us take a giant leap back and reevaluate one of the most important pieces of making a sale. Your buyer persona.
A common mistake companies make when developing personas is thinking the persona is complete once it's developed. While the initial development of a persona is a one-time event, personas are meant to be refined and re-established if they're expected to be effective.
As you review a lost opportunity, here are a few questions to consider in regards to your buyer personas:
What did buyer persona(s) this opportunity align with?

If none, why did you go after this opportunity?

If aligned, what other similar opportunities have you worked on?

Did you share a case study or success story about a similar client? If not, why?

How did you personalize your communication?

What, if anything, could you have done differently?
No one likes losing a deal, but it creates an excellent opportunity to collect additional information about your intended buyers.
This analysis aids in re-evaluating and uncovering any areas that need to be further developed or changed. In fact, having this step as part of the overall process helps both the marketing and sales team. Perhaps there's a pain point you weren't aware of; Maybe you didn't fully understand their buyer's journey. Whatever it may be, re-visiting your buyer persona will give you an opportunity to evaluate if your sales process is suited to them.
Step 2: Retrace Your Steps
Whether it's your car keys or cell phone, we've all been in a situation where we've lost or misplaced something. When that happens, what do you usually do to find it?
Retrace your steps and go back to the last place you had it.
Now, you may have a dedicated bowl or table where you always keep your keys, but things happen that distract us from staying organized and following the guides we've put in place.
This same idea can be applied to your sales process.
Retrace the steps in your sales process to uncover, or find, where exactly an opportunity began to break down. Your sales process, like a dedicated key bowl, is meant to keep you organized, focused, and prepared for anything.
Here are a few sample questions to help you assess how you've followed your sales framework:
Did you follow the sales process?

If yes, what worked? What didn't?

If no, why did you stray from the sales process?

Did this opportunity take longer than usual to close a deal?

Did this opportunity stall at any particular stage? If yes, is this where deals commonly stall?

How and when were objections and issues addressed?

Did we consider what other factors such as price or competition might be involved?

Are there any parts of the sales process that could or should be handled by someone outside of sales?
These kinds of questions can take you down the rabbit hole, but it's extremely valuable.
Once you understand your buyer and where they fell off in your sales process, it will be easier to identify why they fell off.
Step 3: Understand Why
You may start to get a clearer picture of this during step 2, but it's critical to analyze this a bit further to truly understand the reason why you lost the deal and how you could have changed the outcome.
Oftentimes, it requires reading between the lines of what a customer says and what they really mean. This may be nonverbal cues or unsaid objections.
As a sales rep, your job is to decipher these signals.
To help you get started, let's look at few common reasons sales don't move forward and think about the corresponding considerations:
Reason: Need

Consideration:

Do you know why they are interested in exploring your solution? Did something change? What are their short-term and long-term goals?
Reason: Timing

Consideration:

Did you instill a true sense of urgency? Was the buyer emotionally ready to do business with you?
Reason: Price

Consideration:

Was there a way to offer them a better deal? Was there a better way to position the value?
Reason: Competition

Consideration:

Can you say what's special about your company, your product or service? What does your organization do that makes you proud to work there? What can you uniquely offer the customer that your competitors can't?
Reason: Feature

Consideration:

Did you spend too much time talking about what your solution is instead of focusing on what your client can do or accomplish with it? Did you tell a compelling story about how your solution makes your client's life better?
Reason: Poor Qualification

Consideration:

Did I skip any stages of the sales process? Did I misunderstand or misinterpret their qualification?
The considerations mentioned above are meant to encourage a more thoughtful and proactive approach for the next time you hear one of these objections or issues.
Perhaps that means you need to develop a deeper level of questioning in order to gather more nuanced information or maybe you need to revisit your value proposition and unique selling points?
Hindsight is 20/20, as they say, but with mindful reflection, you'll be better equipped to spot and combat the objections if they arise in the future.
Start Today
"An organization's ability to learn and translate that learning into action rapidly is the ultimate competitive advantage." - Jack Welch
This quote emphasizes the importance of connecting the dots and understanding why we must look at everything as an opportunity to learn, improve, and develop.
So, the next time you don't win a sale, remember to channel those feelings of frustration and disappointment into something productive. And guess what? Not only will you be a more confident seller and become more effective for it, but your entire sales team and organization will benefit.
Need a little extra motivation? Whether you're a newbie or have 30+ years of experience, our top tips guide has guidance for everyone.
Free Assessment:
How does your inbound marketing measure up?
Take this free, 5-minute assessment and learn what you can start doing today to boost traffic, leads, and sales.
Get Started
Free Assessment:
How does your inbound marketing measure up?
Take this free, 5-minute assessment and learn what you can start doing today to boost traffic, leads, and sales.
Published on December 20, 2017