How To Create a Marketing Agency Structure That Drives Success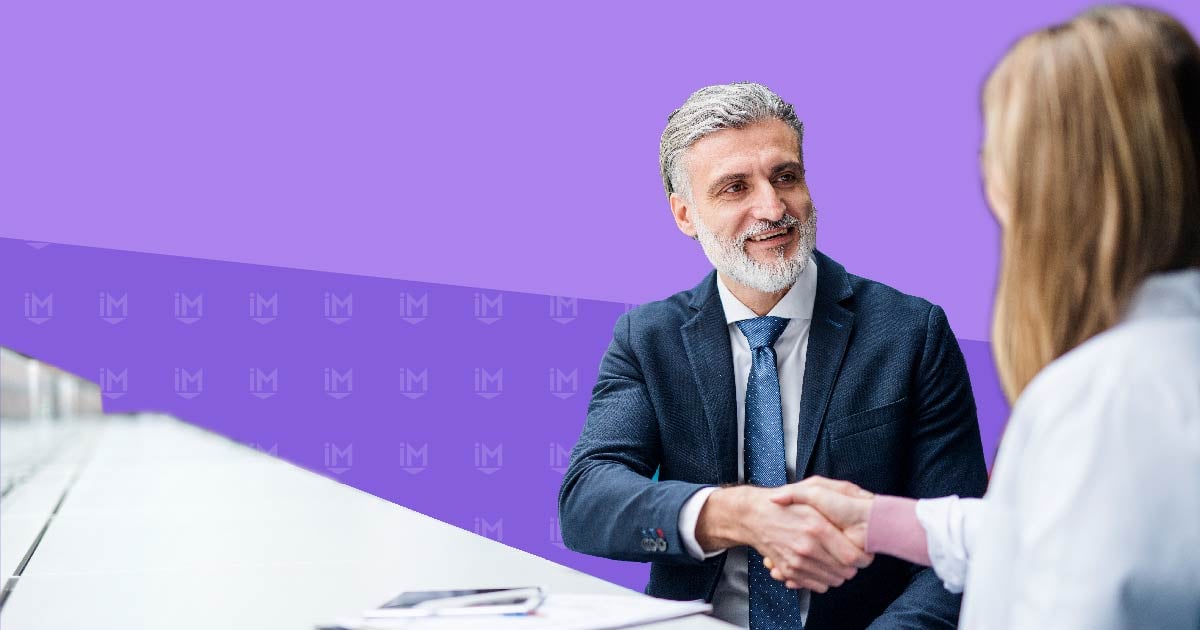 When digital marketing agencies struggle to keep their clients happy, it could be for a number of reasons. Sometimes we try to be everything to our clients in a futile attempt to keep them engaged. Yet despite our best efforts, they become unhappy with our services and no longer want to work with us.
When each of your clients makes up a large portion of your revenue — which is usually the case with marketing agencies — losing any client can feel like the bottom of your organization can drop at any moment.
You need to have a strong team that can deliver, and a steady book of business waiting at the door.
But to get to the point where you're not only ahead of the game, but you're thriving, you need to understand how the structure of your agency can affect the growth of your business.
IMPACT has years of experience helping businesses grow with inbound, and there's a lot we've learned over the years when it comes to hiring and properly structuring our staff.
In this article, we're going to share with you our best tips for making sure your digital marketing agency has the proper staffing hierarchy that helps you run more efficiently and positions you for significant growth.
We'll be covering:
Why your marketing team structure plays an important role in the success of your agency.
Flat organizational structure versus tiered.
How to get the right people in the right seats, to begin with.
Troubleshooting problems with your team structure (and keeping the momentum going once you get it right).
This way, if your agency is struggling to grow in the way that it should, you can better assess whether it's a problem with your structure — and if so, how to fix it.
Let's dive in!
Why your marketing team structure plays an important role in the success of your agency
When you create a balanced organizational structure in your agency, your staff is more challenged, driven, and fulfilled. And if your team members are fulfilled, they'll wake up each morning eager to work and feeling passionate about doing something important.
As a result, your agency will be poised to better serve your clients, your teams will run more efficiently, you will be able to churn out better work — and your clients will see the difference.
No agency is ever perfect. Will there be times when your clients are unhappy or you can't afford to hire the staff you need? Of course. You might also need to try a few different staff configurations to get things right. But once you have the best hierarchy in place — and when your management team is able to orchestrate their marketing teams in a way that is efficient and purpose-driven — that's when you will see the most growth.
IMPACT's CEO Bob Ruffolo explains:
"​​If you've got the right culture and the right vision, and your people are going in the right direction, they will see their futures at your agency. They will want to do better for the team and will push themselves to learn. As long as you hire and structure your organization correctly, and pay your staff appropriately along the way, you'll end up in a really, really good spot."
Flat organizational structures versus tiered
While it isn't always easy to see which structure will improve the efficiency of your agency, there are a few rules of thumb to keep in mind.
When to preserve a flat organizational structure
Most agencies will find that a flat team organizational structure works best for marketing teams with up to 8-10 employees. Once you hit 10 or above, you'll need to consider some type of hierarchy.
Figuring out the right mix for your needs can be challenging — especially for newer agencies that are trying to put the right organizational structure into place for the first time, or if you have a lot of junior staff members on board. When agencies have a lot of entry-level employees (which might seem like a good idea when you can't afford top talent), you end up with a lot of green candidates doing that work for the first time. There is a large learning curve to contend with, and they lack the authority to bring a meaningful, authoritative presence to your accounts.
You will need a senior/leadership role at the helm to lead the less experienced employees and manage the day-to-day operations of your agency. This way, you, as the leadership team or owner, can be free to strategize and deal with the larger, overarching issues of the agency while the rest of your staff is managing the daily responsibilities and deliverables.
When a tiered marketing team structure works best
Tiered marketing team structures work best with teams larger than 8-10.
You might have a variety of roles, including client-facing strategists, account managers, web designers, developers, SEO specialists, project managers, or creative team members. As your teams grow and you hire junior members, have them report to senior members of the team, such as a creative director or marketing managers, who can guide them and provide constructive feedback.
You will still need to have one point person responsible for everything under that team's umbrella (such as making sure deliverables adhere to specifications and come in on time), but when you're adding people to that marketing team, continue breaking out these smaller teams until you get the balance just right.
When 'squads' make sense
You'll want to create squads that have end-to-end responsibilities for each sector or group of clients of your business instead of grouping people around the same area of expertise.
Lots of agencies have a content department, ads department, marketing department, etc. The result is an inefficient process where clients have to move between departments and teams. If you instead build your organizational structure around the services your clients need, it becomes easier to meet their needs.
From your side, it means that everyone on that squad is pulling in the same direction because they understand the marketing strategy needs for that client. This allows you to manage their digital marketing needs more efficiently. You can also better cover everything from technical search engine optimization to content marketing, and even public relations.
Once you narrow in on the squads that work for your agency, you need to appoint one person to lead that squad and be responsible for everything that happens on the team.
For example, here at IMPACT, we have squads that help our clients in different ways. Therefore, we have three individual teams, and each has a leader with end-to-end responsibilities for coaching and training that squad.
Bob shared this advice:
"You don't want to go too narrow — for example, you wouldn't want to create an email marketing or content team — but you also don't want to go so broad that you're trying to put everything you're doing for a group of clients in one bucket. You have to find that sweet spot in between, and that was really hard for us to find."
It is a delicate balance of having the right talent, collective brainpower, and versatility on your team, but once you do, it becomes much easier to deliver for your clients.
How to get the right people in the right seats to begin with
One hiring tip to consider: IMPACT ensures all areas of need are covered within our team organizational structures by seeking out and hiring versatile people.
When your staff members are so niche and specialized that their one job is all they want to do, it can limit your team's agility and your agency's ability to pivot when it needs to, which ultimately inhibits growth.
Bob explains:
"Versatility matters so much, especially if you need to structure your team in a squad model. If you're heavy on one type of work, you want the team to easily shift without burning out one person. You don't want one person weighed on more heavily than the rest of your team. Having more versatility — for example, having writers who can design and designers who can write — the workload can be better balanced amongst the team members."
Look for people who don't mind jumping in and learning new skill sets when needed. Even if they don't have all the skills you need to start, they can be trained and learn along the way, as you need them to.
Troubleshooting problems with your team structure (and keeping the momentum going once you get it right)
When digital marketing agencies struggle to keep clients or experience lots of employee churn, it's sometimes difficult to connect those struggles to an issue with your organizational structure.
This is because the symptoms (which can range from unhappy clients to burned-out and inefficient marketing team members) can be caused by various mishaps, and not necessarily staffing or issues with organizational structure.
The more effective way to drill down to the heart of the matter? Ask your team what's going on, and really listen! Ask questions that help your digital marketing team get to the root cause.
Maybe on a team of six people, five of them are struggling in the same way. This could point to a weakness in the manager's leadership style.
Have your staff complete frequent surveys that ask lots of questions about their level of satisfaction. Host skip-level meetings where your staff gets to meet and chat with the leadership beyond one level up. Get as much feedback as you can, and train your managers to build trusting relationships.
Once you have a good team in place and they're aligned, and your clients are happy, be sure to keep your team motivated by celebrating their wins.
But be realistic and aim for progress over perfection.
Why you might want to consider an agency model set up for coaching rather than doing
Ever since IMPACT has switched our model from a do-it-all agency to coaching our clients on how to do the work themselves (rather than doing the work for them), we've been able to scale our business faster than ever.
By no longer doing the work for our clients (strategy and implementation), but instead teaching them how to bring their marketing initiatives in-house and take ownership of their own growth, we've been able to take on more clients and run a tighter, more efficient organization.
To learn how to shift your digital marketing agency's model to be more efficient too, learn about our They Ask, You Answer Certified Coaching Program.
We help agencies like yours:
Become more effective at helping your clients grow.
Set yourself apart from the other agencies out there.
S

trengthen your team's communication skills and value.
Stop the client churn and staff turnover at your agency, and build a business you, your employees, and your clients can be proud of.
Free Assessment:
How does your sales & marketing measure up?
Take this free, 5-minute assessment and learn what you can start doing today to boost traffic, leads, and sales.