How to Create Marketing Offers People Will Download
Carolyn Edgecomb also recommends this free guide: The Ultimate Inbound Marketing Strategy Playbook 2022.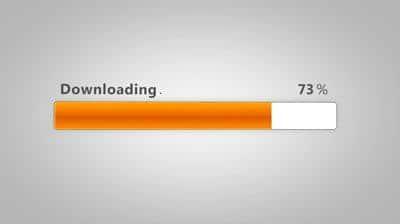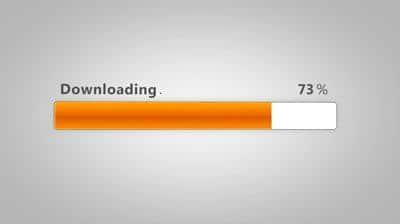 There are so many marketing offers available on the Internet, and sometimes not all of them are free.




With all of those offers, are yours being found? Is it a one in a million shot?




It is important to note that there will always be other ebooks out there, floating

Free Guide: The Ultimate Inbound Marketing Strategy Playbook 2022

around the Internet.


You don't just want to develop an offer that sits on a landing page, hiding in the back corner. Create a remarkable marketing offer people will want to download and something that they need to share with their network and connections.




We've uncovered the essential elements that make up an incredible marketing offer.



The 3 Elements of Incredible Marketing Offers
It's important when you're developing your marketing offer that you understand what types of content are actually offers. This can be one of the main reasons why your marketing offers aren't very incredible or generating a lot of leads.
Marketing offers include:
Marketing offers aren't:
Just because you've developed this 200-page ebook, doesn't mean your marketing offer is going to be incredible. There are certain qualities an offer should have to be successful and effective for generating and nurturing leads.
Offer Aligns with Product and Service Offering
It wouldn't make sense for a marketing company to develop a webinar or ebook promoting health and fitness. The target audience of an inbound marketing agency is probably looking for more information about generating leads, an inbound marketing checklist, and how to develop a gameplan.
A great marketing offer will compliment the products or services your business sells. Therefore, the topics and general overview of your content should be inline with the what you have to offer as well as the problems and interests of your prospects and leads.
Your offers should stay in line with your value proposition, which should be plastered all over your website.
Place Behind Lead Capture Form
The idea behind developing marketing offers is not only so you can educate prospects but so you can capture more information about your target audience. Many companies don't hide their offers behind lead capture forms, where as other companies consider lead capture forms or conversion forms the gateway to their offers.
HubSpot states that you should always place your offers on landing pages, gated by forms. Allowing you to collect information that helps you qualify a new or reconverting lead and track what they've downloaded from you throughout the sales cycle.
In a recent debate about if your content should be behind forms, Mike Volpe states, "it's great to have your content spread far and wide as much as possible. On the flipside, though, most marketers have goals in terms of the number of leads they need to generate and you are responsible to your boss. In order to support the sales team adequately and give them something tangible to follow up on, a business has to use forms to generate leads.
Two reasons to place offers behind lead capture forms:
Qualify existing prospects
Able to provide secondary offers
Valuable Content
The content you write or produce shouldn't just be about any old topic. Your content needs to be valuable. Remember that if your requiring your visitors to fill out your lead capture form in order to obtain your marketing offer, not only do you need to provide some value in your offer but your landing page should also entice them. Make them want to enter their information to download your offer.
Not everyone is going to willingly give up his or her contact information. Your offer should address the problems, needs and /or interests of your target audience. Not every offer is going to valuable. It is important to set goals for your offer. Are you interested in generating new leads or nurturing your current leads? Depending on your goal the format of your offer as well as the content should be different to target those people.
For example an educational ebook or webinar would be more valuable if you're trying to educate prospects and generate new leads. If you prefer to develop content that will nurture your leads and help push them down the sales funnel, consider utilizing a free trial or developing templates or product demos.
Getting People to Download Your Offer
Timing
Just like with any marketing campaign or offer timing is extremely important. If you launch your marketing offer too early or too late, you're missing out on the opportunity to generate more leads. Timing is especially crucial when you're talking about a buzz-worthy topic. When a new topic or product comes out in your industry, be the first. Get your information out there. Be on top of your game and develop an ebook or other marketing offer no one previously wrote about. If you time the launch of your marketing offer perfectly, it will make your offer more unique and irresistible.
Create a Craze
For humans it's a natural instinct to follow the crowd. When you notice someone in your social crowd wearing a certain brand or listening to a new band, most people tend to follow suit. The same effect happens with your marketing offers.People look for proof of the quality and value of your offer. Proof can be identified by the number of people who previously downloaded the offer, as well as, the number of likes and retweets your offer has.
Show proof in numbers. A great example of when you should show proof in numbers is getting website visitors to signup for your webinar. Whether it's your first webinar or your hundredth, you want to spread your knowledge and information to as many people as possible.
Here is a great example from HubSpot,

Don't just consider developing a landing page for your upcoming webinar. After you've hosted the webinar, add the recording to your website, so more people can continue to view it. Don't lose the opportunity to educate and convert visitors by not adding your webinar to your site. If the content is remarkable, people will continue to download your offers and you'll generate more leads.
Important Tip: Don't just pick a number out of thin air. Make sure your claims are true. If you're statement isn't believable this technique can back fire.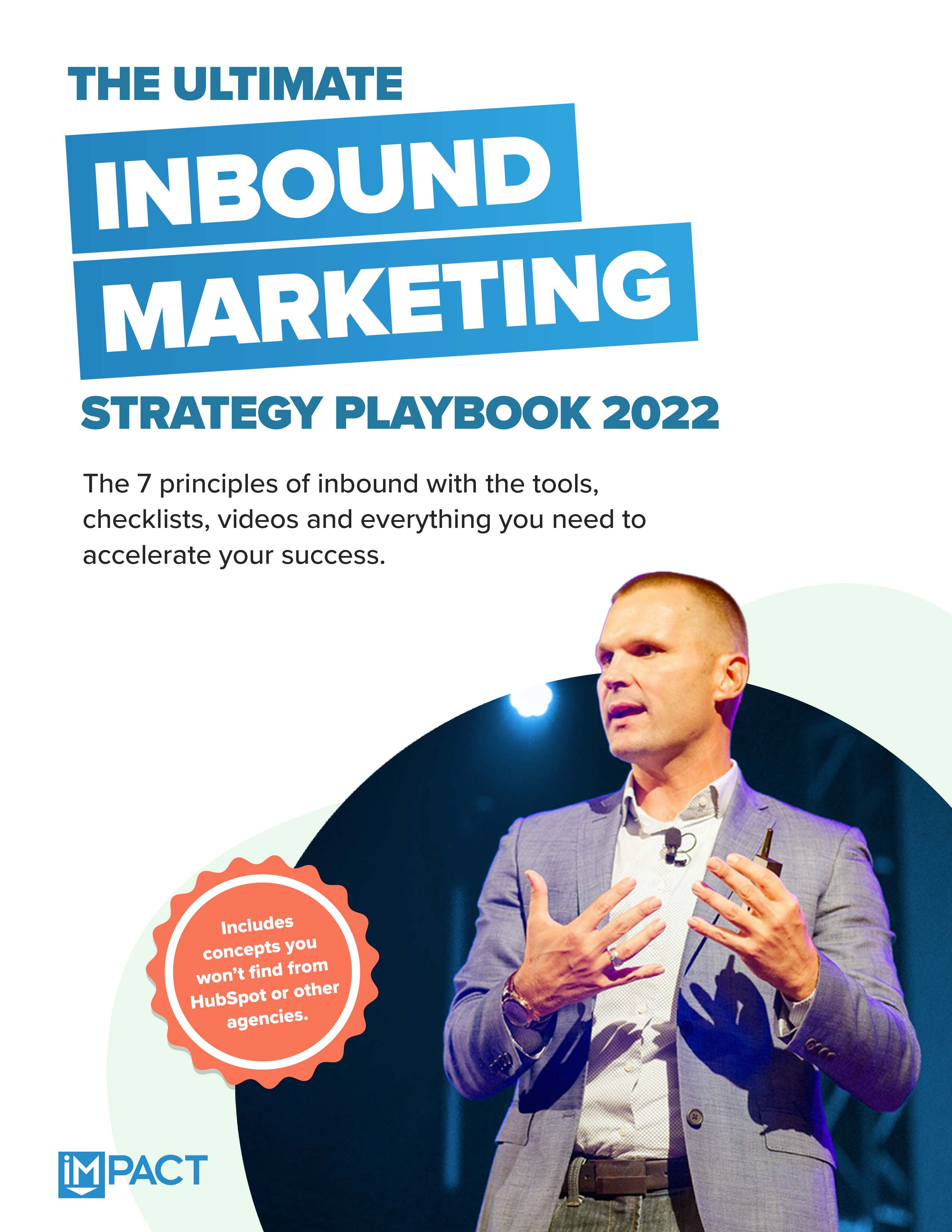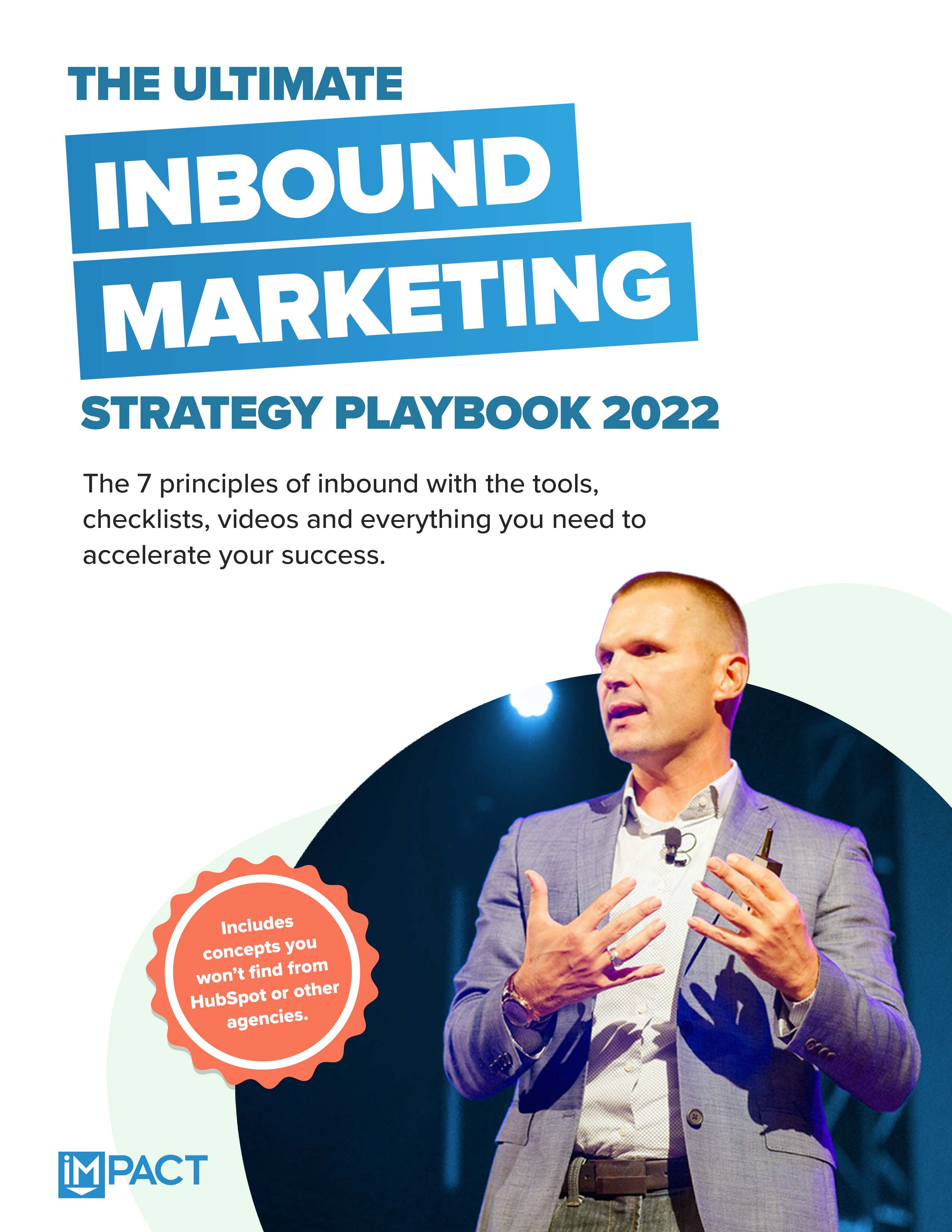 Free Guide:
The Ultimate Inbound Marketing Strategy Playbook 2022
Take your inbound strategy to the next level
Master the 7 principles of highly effective inbound marketing
Dramatically improve your inbound sales
Get more buy-in at your company
Published on April 17, 2013