How to Pack & Prepare for IMPACT Live (The IMPACT Show Ep. 81)

On this episode of The IMPACT Show, Nick and I threw all organization out the window to dive in and discuss how to prepare for IMPACT Live 2019!
If you want to check out the episode you'll have to join us in IMPACT Elite!
Check out Episode 81 now.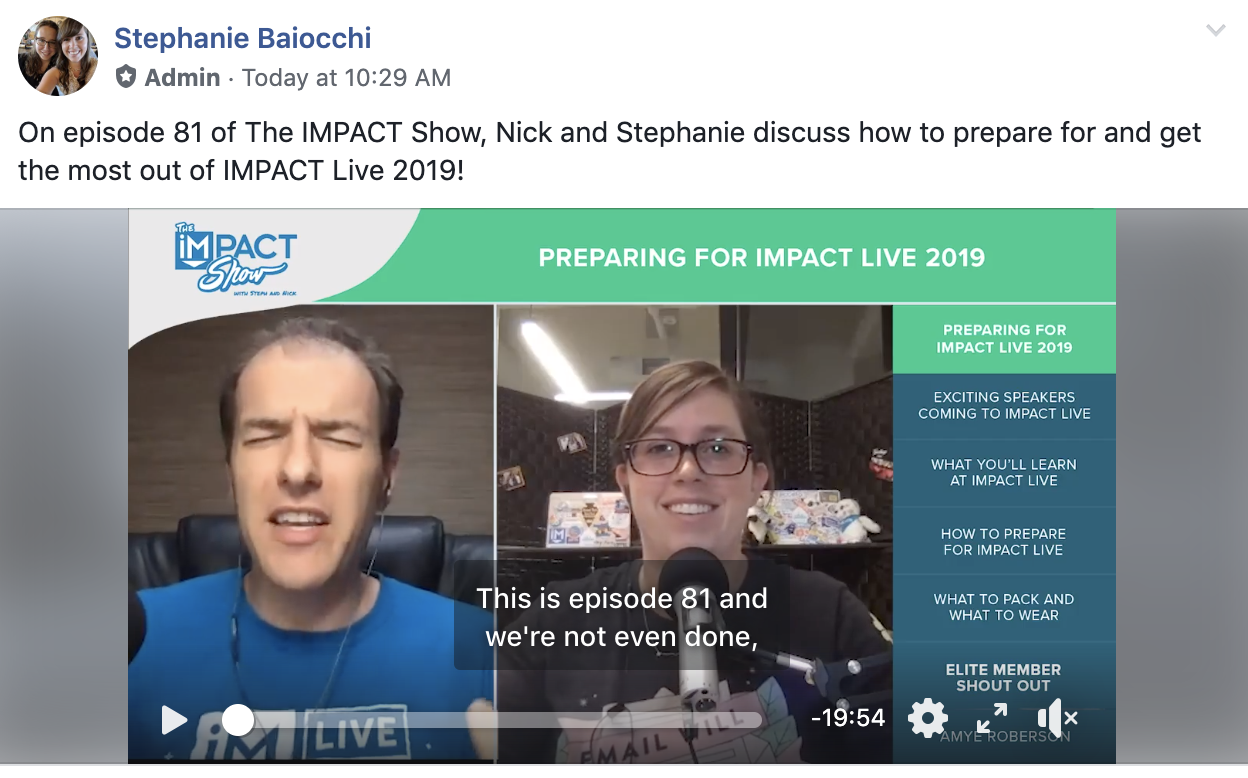 Preparing for IMPACT Live 2019
Use the code IMPACTSHOW to save 10% on your ticket to IMPACT Live!
Exciting Speakers Coming to IMPACT Live
We highlighted some of the amazing speakers we have lined up for IMPACT Live 2019. I mean c'mon, we have Brian Halligan, Mari Smith, David Cancel, Brian Fanzo, and many more! Check out the agenda to see them all.
What You'll Learn at IMPACT Live
Nick and I also took a few minutes to share how the first half of the first day at IMPACT Live 2019 is going to be a workshop within a conference! Check out the agenda to learn more.
How to Prepare for IMPACT Live
Let us know in IMAPCT Elite if you're coming and be sure to mark yourself as "going" on the Facebook event so you can connect with other attendees ahead of time!
You can also get to know our sponsors ahead of time and even book a meeting with them if one catches your eye.
What to Pack and What to Wear
I also mentioned these helpful resources:
And don't forget to pack those business cards!
IMPACT Community Member Shout Out
This is when we give kudos to a member of our community who has stood out lately in IMPACT Elite.
MPACT Elite is a community of over 5,000 passionate inbounders looking to help each other succeed. Join us in IMPACT Elite.
This week we're shouting out a big congrats and thank you to Amye Roberson!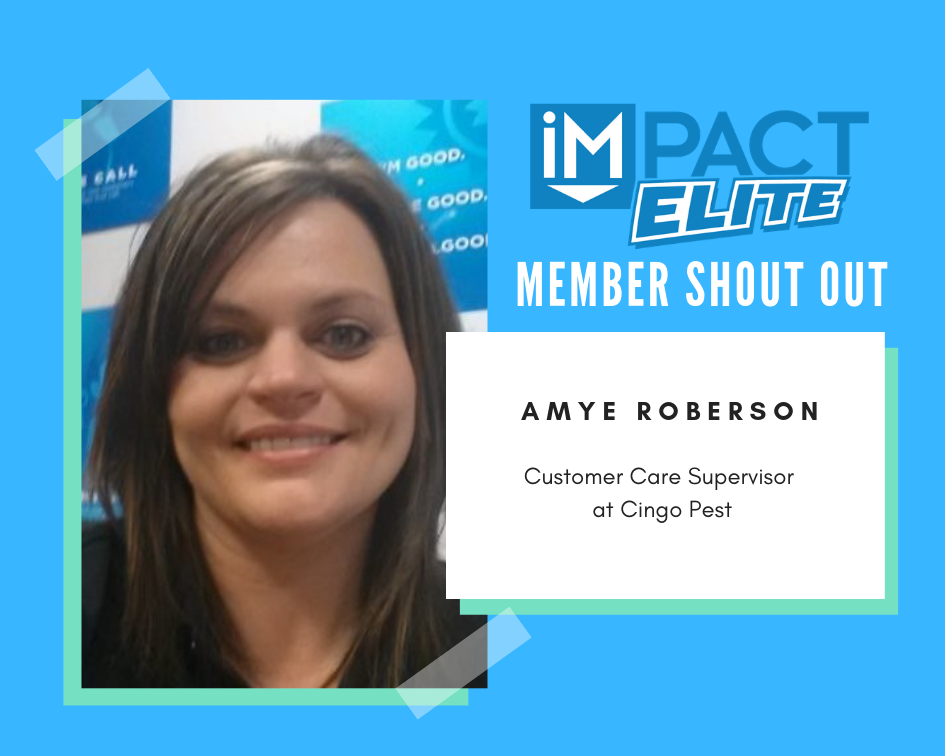 We would love your comments. What did you think of the new format of the show? Let us know in Elite. Make sure you never miss a show or update by subscribing at impactplus.com/latest.
Like what you saw? Make sure to subscribe to email reminders and give us a review on iTunes.
Have feedback or questions? We'd love to hear it. Comment on this article, hit us up in Elite, or email us at show@impactplus.com
Join Us Next Time!
We'll be back again in two weeks. Until next time...we'll see you in Elite!
Published on July 24, 2019