How to Provide Value – Not Spam – with your Facebook Cover Photo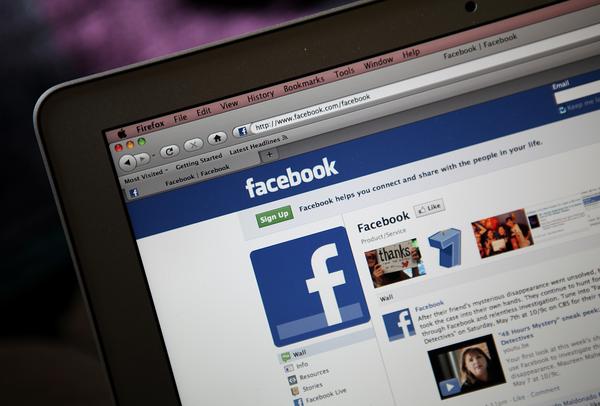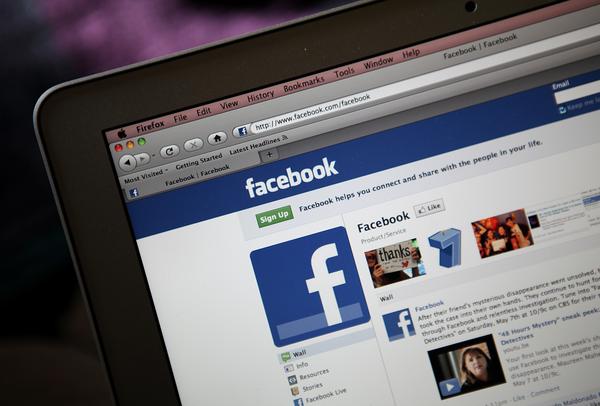 Visuals are great, especially on social media platforms. There's a reason why people say a picture's worth a thousand words.
Not only do they attract the attention of your audience, but they add value.
Did you know that 90% of the information transmitted to the brain is visual? It makes sense why visual content gets 53% more likes than the average post.
With Facebook's update to company page cover photos, they're making it easier for your company to attract your audience. Allowing you to make your cover photo a call-to-action.
Before you start adding 50% or more text to your cover photo, you want to ensure that it doesn't look spammy.
How your Facebook Cover Photo Can Provide Value
A July 1, 2013 terms of service update has made it so Facebook cover photos for company pages are no longer limited to a maximum of 20% text. This gives you the flexibility to include more text if you want to, but please do not take this as an invitation to go all Charles Dickens on your fans.
Below is Facebooks new guidelines to company pages:
"Use a unique image that represents your Page. This might be a photo of a popular menu item, album artwork or a picture of people using your product. Be creative and experiment with images your audience responds well to.
All cover photos are public, which means anyone visiting your Page will be able to see the cover photo Cover photos can't be deceptive, misleading, infringe on anyone else's copyright or be in violation of the Pages Terms. You may not encourage people to upload your cover photo to their personal timelines."
Before you change your cover photo there are a few things to consider.
Tone
Your cover photo is the introduction to your page. The content you place here sets the tone for your Facebook presence. A sales heavy tone will not work on social media.
If you try to sell to your followers through your cover photo you are setting the tone that you are someone who will spam them. This will not inspire them to click on any of your content and may even make them want to unfollow you.
Choose content that will compliment your image, not an image to go with your content. The image is still the main focus. If it doesn't grab your followers' attention, they will not stop and read the text within it. Add text if you it can help to clarify the message your image is trying to convey.
Audience
Who is your Facebook audience?
Keep in mind that this audience differs from your website audience even though there is overlap. When people visit your website they are open to the possibility of a sales pitch. Your Facebook fans are not there to buy from you. They are there because of the relationship they have with your company.
Your Facebook cover photo must speak to a diverse audience that includes your staff, clients, partners, vendors and prospects.
Your page is a place where people go to read your updates, but also to learn more about your company. Leading people to your website from Facebook is a good idea, but do not think of Facebook as an extension of your website.
Whatever you link to on your website from your Facebook page must benefit your followers more than it benefits you.
Value
Will adding more text to your cover image add more value for your followers?
Your cover image is the first thing that people see when they visit your page. This makes it the perfect location for a call to action.
Maintaining a relationship with your social media following is an ongoing process. Nurture this relationship by giving your fans something for free. Since your fans are all at different places in the sales funnel, use content that speaks to all levels. Try a free introductory level eBook.
Visual
Visual is still key. Don't try to replace pictures and graphics with boring text.
Even though there is no longer a limitation on how much text you use, you should try to keep your words to a minimum. Say what you need to in a few short sentences or by using bullet points. Avoid long paragraphs or any complicated information. Just hit on the main points of your call to action.
The end on Facebook's ban of more than 20% text in company cover photos is not an invitation for a word-heavy free for all. The 20% or under text rule affected the amount of space your text took up- not the word count. So if you want to take up more space with the same amount of words you are now able to do so. If the size of your text logo is smaller than you'd like because you were concerned about staying under 20%, this is the type of thing you are now able to tweak.
Before expanding the amount of physical space you are using for text; remember visual content rules social media. Do not let larger text overshadow your main image. Changing your Facebook cover photo image is not necessarily something you need to do. Just because the rules have changed does not mean its time for a cover photo makeover.
Free Assessment:
How does your sales & marketing measure up?
Take this free, 5-minute assessment and learn what you can start doing today to boost traffic, leads, and sales.