Hubcast 202: Ticket Source, Drag & Drop Email Editor, & More with a HubSpot Insider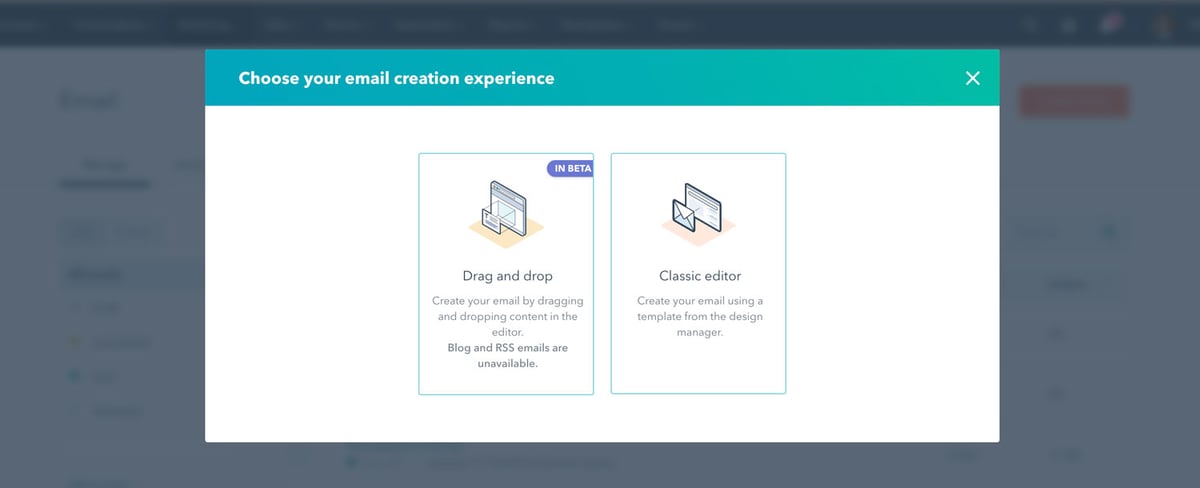 This episode of the Hubcast is brought to you by Verblio.
HubSpot's very own Jordan Benjamin joins us today from Colorado! Jordan is a Channel Account Manager (CAM), who helps agencies drive growth and help their customers on HubSpot -- and he just happens to be one of my go-to HubSpot insiders.
Join the IMPACT coaches for a deep dive on a new topic every month in our free virtual event series.
Property of the Week: Ticket Property Series
Source
"Channel where ticket was originally submitted."
HubSpot will automatically set this for you depending on how you create a ticket, or you may have to set this yourself.
Using this property allows you to run reports on what your most popular channels are for customer service and potentially identify areas of improvement for your different feedback/service channels.
What's on Jordan's Mind
Jordan's got eliminating friction and engaging with empathy on the mind today. We talk about how things like technology and artificial intelligence can actually help us do this better.
HubSpot Wishlist: Workflow option - Avoid bank holidays
"Can you implement a feature so that if your workflow is determined by x amount of days follow up, you can set up a rule that will avoid sending emails on any bank holidays, Christmas day, New year etc.
You already have a business-day-only rule so I guess it's just building on that...." - Bellawu
Shout out to Kevin Mitchell for throwing this one out in the HubSpot User Slack!
This Episode's Sponsor: Verblio
Verblio creates content to power inbound marketing, and they're excited to show you what they can create for your audience or your clients'.
For agencies: when your roster runs the gamut from green energy to golf balls, a single content writer can't do it all. Need 300 pieces of content in a specific industry? They can do that, too.
Learn more at verblio.com and visit verblio.com/hubcast to get 50% off your first month up to $500!
HubSpot Updates
A/B Testing & Other New Features Within the Drag-and-Drop Email Editor
"The new drag-and-drop email editor makes creating a marketing email simple and intuitive. Simply drag any elements of your email into place, add your content, and press send."
Here a few of the new features:
11 new templates!

New combined recipients and send screen

Time zone send

Swap between batch and automated email

A/B testing (Pro and Enterprise)
"Don't have the new editor in your account yet? Reach out to your HubSpot point of contact to request access!"
[Let's talk more about the drag and drop editor and how awesome it is!]
[Now Live] Customer Experience Survey Web Delivery in Feedback, Service Hub
"Service Hub customers can now deliver surveys to visitors via their website. These customer experience surveys are a new option in the feedback tool in Service Hub."
Until Next Time
If you're listening on iTunes - head on over and leave us a review! We love hearing your feedback, so feel free to leave some in the comments, or shoot me an email at cduffy@impactplus.com!
Until next time. This is Carina Duffy & Jordan Benjamin saying to you, go out into the world and do some happy HubSpotting!
Join the IMPACT coaches for a deep dive on a new topic every month in our free virtual event series.
Register Here
Join the IMPACT coaches for a deep dive on a new topic every month in our free virtual event series.
Published on November 15, 2018