LinkedIn App: Long Over Due, But Well Worth the Wait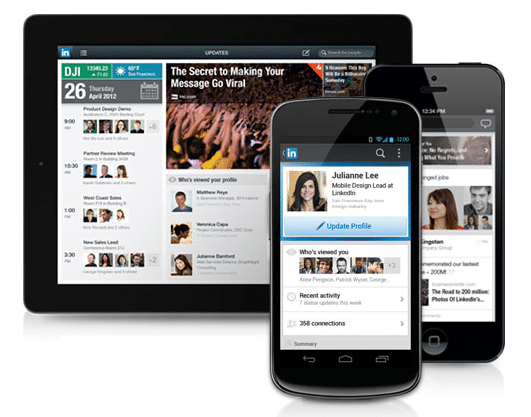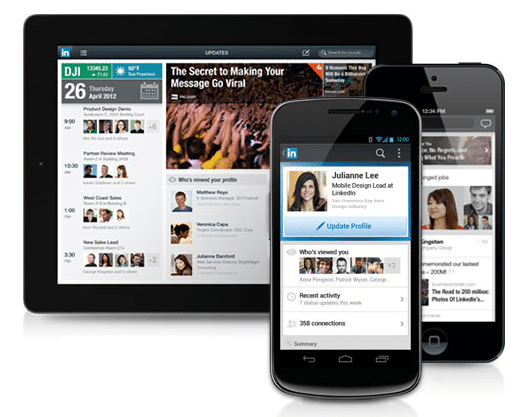 LinkedIn just released their brand new mobile app. If you ask me, this app is fantastic!
For those of you that have been waiting for an app that's simplistic and also has a beautiful design, this is the app for you, the worlds business professionals.
LinkedIn is a great social networking site allowing you to seamlessly connect with professionals from around the world. Giving you access to people, jobs, news, updates, and insights that help you be great at what you do.
Now, you might be wondering what LinkedIn has to do with inbound marketing.
New LinkedIn App Mobile Experience
For those of you that have had the mobile app from LinkedIn since it was released in 2011, you'll drastically see the changes that were made to the app. Sprucing up their app, impressing those continuously scrolling through content on their smartphones.

If you've never used the LinkedIn app before checkout the huge differences between the layout and design on the app. It no longer stuck in the beginning stages of mobile app design. The LinkedIn app now has fresh and simplistic design. Making it easier for users to effectively take advantage of all the features it has to offer.
The change to their app was unveiled on Thursday, marking LinkedIn's first major overhaul of its mobile app in over 20 months.
Here is a look at the mobile app before and after:
The best part about the new changes to LinkedIn's mobile app is that you can customize is to fit your needs, adding shortcuts to groups you might like, news, groups, companies, who's viewed your profile, your recent activity, and people you might know.
The new mobile app now offers even deeper personalization options with a brand new navigation page. You no longer have to navigate between those four squares. In the middle image above you can see the sleek layout, adding customized shortcuts to suit your needs. Just slide your navigation page to the right and you can easily access your main homepage. Making this app on-the-go friendly.
Inbound Marketing and the New LinkedIn App
Social media is a great marketing tactic for generating new leads for both B2B and B2C companies. Did you know that LinkedIn is 277% more effective for lead generation than Facebook and Twitter? People don't join LinkedIn to post photos of their animals or their crazy weekend. People join LinkedIn to showcase their career, expertise, and find content and information that pertains to their industry. The people utilizing LinkedIn are different from those on Facebook and Twitter. Allowing you to target and focus on those individuals with a business-focused mindset.
Did you know that LinkedIn is comprised on the following:
40 Million in the United States
7.9 million business decision makers
5.5 million high tech managers
1.3 million small business owners
4.2 million corporate executives
LinkedIn isn't just a great resource for business professionals but also for companies. See what other businesses are doing. To get the most out of LinkedIn and successfully generate qualified leads is to promote and share links to the landing pages for your marketing offers in the status updates of your company.
Don't forget about LinkedIn groups, where you can easily join in on conversations and provide industry insight to other professionals.
Still not sure about downloading this app to your smart phone. Check out this great video by LinkedIn.


Upon watching this video, you should have a clear and better understanding of how LinkedIn's new mobile app can impact and improve your networking and communication efforts with business professionals across the world.
Let us know what you think of the new app! How are you going to take advantage of the LinkedIn mobile app for your company?
Free Assessment:
How does your sales & marketing measure up?
Take this free, 5-minute assessment and learn what you can start doing today to boost traffic, leads, and sales.