Is Your Brand Adjusting to the Shift in Customer Service Expectations? [Infographic]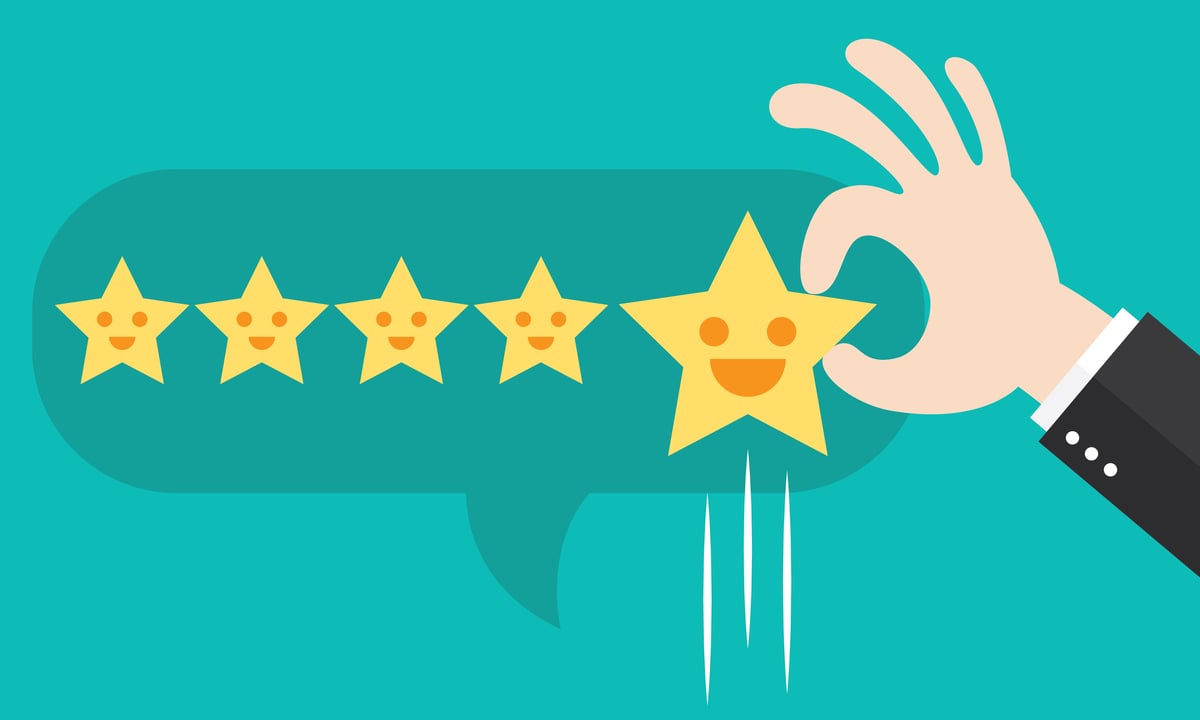 When it comes to customer service or simply communicating with your customers, are you using multichannel touch points?
I hate to break it to you, but it takes more than just a contact us form at the bottom of your website to engage customers these days.
No matter what industry you're in, modern buyers are demanding multiple channels where they can reach you, especially when it comes to customer service.According to Salesforce, modern day customer service expectations include:
Real-time interactions

Personalized service

Consistent experiences

Proactive service
While chatbots can be an outlet for customers to utilize, it's only part of the solution.
The Shift in Customer Service Expectations
Consumers are asking brands to shift their focus to include more human interactions. That means if you're relying solely on bots and automated help systems, you'll want to rethink your strategy.
Based on Accenture's Global Pulse Survey, 83% of US consumers prefer dealing with human beings and consumers are also more likely to switch providers due to poor customer service.
According to Mark Sherwin, Managing Director at Accenture Interactive, "Brands need to better understand the conversations consumers are seeking and make them possible, which means stitching together artificial intelligence and human empathy, designing conversations, curating experiences, and constantly evolving."
When was the last time you purchased something and the product was damaged or they sent you the wrong item and you needed technical support? Often times getting that issue resolved can be a harrowing experience.
Depending on the number of channels that brand is actively using, a simple 10-minute phone call could be drawn out for a day if not more -- especially when customer service is weak or unresponsive.
Here's a look at what your brand can do to improve your customer service process and meet customer expectations.
What Your Brand Can Do To Meet Customer Expectations
When reaching out to a brand, consumers want to quickly and easily find the best channel for having their issue resolved in a timely manner. With that in mind:
1. Have at least 5 customer support channels
While there are multiple support channels your brand can utilize, there are a few that consumers tend to gravitate towards. The most popular channels typically include:
Phone - While people love technology, they also prefer picking up the phone and speaking to someone directly. In fact, phones still account for 68% of all support interactions. Not only are you talking to a human on the other end of the line, but you'll have more flexibility to discuss unique or unexpected issues.
Email - As a channel that's used by about 90% of consumers every day, it's no surprise that email is an important touchpoint for customer service. Just make sure that your support email is easy to find. There's nothing worse than making customers jump through hoops just to locate an email.
Social Media - Many customers use social media to connect with brands when there are issues or they have questions. Make sure that you have someone on your team monitoring those channels and that you're able to respond to them in a timely manner.
Live Chat - Having a live chat that pops up on the bottom right of your customers window while they're viewing your website, makes it super easy for them to reach out to you. It also shows them who they're speaking to, helping your brand build a more human to human interaction.
Knowledge Database / Help Center - In most cases, your customer will likely try to find the answer to their question before reaching out to your support team. If you're a SaaS, having a knowledge database that answers 90% of customer questions and tells them how to do something is extremely important.
If you're going to have one, make sure that it's easy-to-use and effectively answers your customers' questions. There's nothing worse than finding an answer, that leaves you with more questions than you began. Here are a few brands with really great help centers:
2. Respond in real-time
Sadly, we're in a world where people expect to receive an answer within an hour of them contacting you.
As a consumer myself, I can say that I expect the same. In an industry where we use software for pretty much everything, knowing that I can quickly contact a representative or support person in less than an hour over phone or email is extremely important.
Did you know that 44% of millenials will switch channels within an hour, and 22% within a few minutes?
If you don't have a support team that's actively responding and communicating with your customers, make sure you have someone on your team who can monitor your various customer touch points. This will ensure that you're responding quickly and delighting customers in the process..
3. Use social media to resolve customer services issues or direct consumers to best channel
As a I mentioned above, social media is a very popular channel for brands and consumers to communicate, especially, with over 40% of the world's population actively using social media.
If you're still unsure if you should be investing time and effort into social customer service, here are some findings from Accenture Interactive:
59% say customer service via social media has made it easier to get issues resolved.

46% have a more favorable view of brands that respond on social media.
For example, when in doubt, it's not uncommon for consumers to reach out to a brand via a comment on one of its posts. I've noticed brands like Birchbox, respond to customer comments with the person or department they should reach out to to ensure their issues are being seen by the correct people and getting resolved.
Some other interesting insights that Accenture Interactive found were:

70% say it's important to be able to access customer service via multiple channels (e.g., phone, web, social media, digital assistant).

36% will switch channels if their issue is not resolved within an hour.

69% of consumers expect customer service to be easier/convenient to obtain.

18% of consumers expect brands to respond within an hour.



Check out the full infographic from Accenture Interactive below and let me know what you think about this shift in customer expectations and brand communication in the comments section!

Free Assessment:
How does your sales & marketing measure up?
Take this free, 5-minute assessment and learn what you can start doing today to boost traffic, leads, and sales.