Remarkable Storytelling Techniques Courtesy of Jack Daniels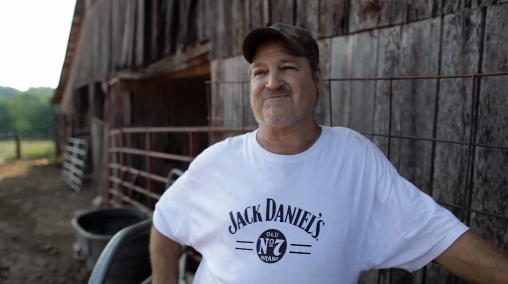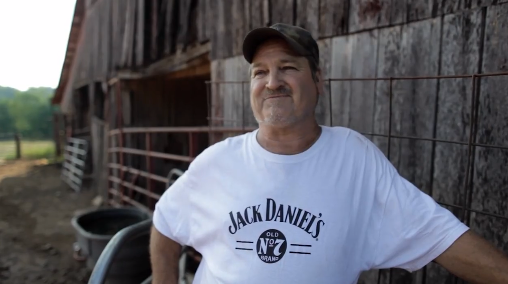 73 miles south of Nashville lies the heart and soul of Jack Daniel's whiskey.

In Lynchburg, Tennessee everyone isn't on first name basis, but rather, nickname basis.

Through the lens of their 11-minute branded documentary, Independent Lynchburg, Jack Daniel's invited viewers into the lives of a few small-town folks, with a story or two to tell.

The whiskey distiller introduces their audience to southerners like Goose, a Lynchburg local, infamous for hogtying the burglar who once tried to steal his microwave and fishing poles.

By highlighting characters like Goose, Jack Daniel's aims to expose that the town in which each drop of their whiskey is made, is as American as it gets.

While Jack Daniels isn't the first name that comes to mind when someone mentions inbound marketing, they are really onto something here.

Join the IMPACT coaches for a deep dive on a new topic every month in our free virtual event series.

We've pulled several valuable lessons about inbound storytelling from the whiskey-soaked documentary to help your business better understand what it means to "tell your story".
Introducing: Independent Lynchburg
Employ the Right Voice
Rather than rattle off an egotistic narrative about the quality of their product, Jack Daniel's opened up the floor to the people behind the whiskey town.
Employing their "pull up a chair" mentality, their stories are told in an authentic Tennessee fashion, building the foundation for the Jack Daniels brand.
What stories does your business have? Who tells them best?
Don't hesitate to reach out to your founders, employees, and customers.
These are the people who have invested their time, money, and ideas into your business. These are the people who not only got the ball rolling, but they are the ones who know what it took to build that type of momentum.
Their hindsight will reveal not only who you are now, but who you were, and how you got here.
Seeing and hearing the voices behind your content will help people make sense of what you stand for.
Dig Deep
Don't just glaze over an explanation of who you are, but instead pull out information that people wouldn't assume.
Show your roots.
Exploring the conceptualization of your business is a great place to start. How long have you been in business? Who recognized the consumer need for a business like yours? When and where did the idea hit?
If the road was rocky upon start-up, talk about it. By revisiting the origin of your business you can ease into the valuable lessons you've learned along the way.
In an attempt to extract their past, Jack Daniels introduced their audience to Bobo and Claude, arguably the most precious duo we've seen in a while.
Bobo, a retired master distiller, and Claude, a tried and true J.D employee from '46-89, brought to light Jack Daniel's commitment to creating a consistent, quality product.
Having worked under 5 different master distillers (Bobo being one of them), Claude jokes about the early mornings at the distillery, effectively highlighting the dedicated mentality amongst Jack Daniel's employees.
Be True to You
Make sure that your story is coming from a truly authentic place. If your story comes off like a tall tale, people aren't going to listen.
Storytelling is an opportunity to humanize your business, and if you truly want people to know, trust, and appreciate who you are, you have to be human about it.
Showing off your personality, whether it be humorous or inquisitive, will make it easier to build bonds with your customers.
Admit your faults, bring to light your accomplishments, but whatever you do, don't lose sight of your authenticity.
In their documentary, Jack Daniels does not attempt to oversell, or over promise, but instead simply focus on their brand's true identity.
None of the Lynchburg citizen's commentary sounds rehearsed or unnatural, but rather their stories are befitting and organic.
Go Behind the Scenes
One of the great elements of storytelling is the ability to paint a picture of your setting.
Whether you go about it visually or in print, giving your audience a peak at your surroundings is an easy way to make them feel included.
If people can better understand what type of environment you're coming from, they can use that insight to better understand the way your business works and why it works that way.
When businesses and customers point of view are aligned, the sales process is simplified, and the relationship between the two strengthens.
Jack Daniel's employs this concept of "going behind the scenes" by not only delivering us to the front porch of Lynchburg natives, but paralleling their stories with imagery from the distillery.
Your customers are a vital part of your business, so don't miss out on an opportunity to get to know you better through the exploration of your work space.
Join the IMPACT coaches for a deep dive on a new topic every month in our free virtual event series.
Register Here
Join the IMPACT coaches for a deep dive on a new topic every month in our free virtual event series.
Published on November 22, 2013