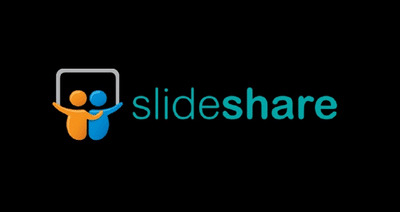 SlideShare is the world's largest community for sharing presentations, with an estimated 58 million unique visitors a month.




In other words, what are you waiting for?




Many people have tried it, but aren't exactly sure what they can do with it.




In the early part of the 20th century, the phrase "a picture

Free Guide: The Ultimate Inbound Marketing Strategy Playbook 2022

is worth a thousand words" can be attributed to Frederick R. Barnard.


That phrase still holds true today. People want more visual content. Don't just stick to the usual blog posts and ebooks. To grab the attention of your audience you need to branch out and diversify your content.




Within the social media network, you'll find SlideShare hiding in the background. An underutilized lead generation platform just waiting for you to discover its potential.



How to Generate Leads Through SlideShare in No Time
1. Optimize for SEO
Who doesn't want their content to go viral?
Many people and companies create content for that sole purpose.
SlideShare presentations still carry some serious weight in search results. Therefore, you should be targeting specific keywords you want to rank for.
Just like a blog, it's important to optimize each presentation for search engine optimization. Therefore, you should be including keyword rich titles, descriptions and tags.
Another great feature that will help provide your presentation with some added SEO juice is that your presentation can easily be embedded into other sites. The more inbound links the merrier.
2. Integrate Presentations Across Multiple Channels
A great feature of SlideShare is being able to integrate your presentation across multiple channels. Making it easy to share your content or promote the sharing of your content. Sharing shouldn't be difficult. It should be second nature.
Your presentations can easily be shared on Twitter, Facebook, Google +, Pinterest and LinkedIn. When LinkedIn acquired SlideShare, they developed an app allowing you to feed your SlideShare content directly to your LinkedIn profile page. It doesn't get any easier than that.
Not only can you share your content on social media sites, but you can also include your presentation in your blog or on a landing page. The best part is being able to keep your audience engaged without redirecting them to a different platform.
If your not interested in sharing your presentation with the public, you don't have to. You can edit the settings for any uploaded presentation, making it public or private.
3. Create Promotion Strategy Prior to Publishing Your Presentation
If this is your first attempt at developing your first SlideShare presentation, you probably want to make an initial splash. Gaining traction and leads from your first presentation and a new presentation can be challenging.
Make sure you have a promotion strategy in place before you upload your presentation to SlideShare.
Who doesn't want to gain "Hot on ..." status?
Your SlideShare presentations are like any other piece of remarkable content. Therefore, you need to develop a catchy headline that will make your audience click-through your presentation. Your slides should be easy to read and well designed. In order to be featured on SlideShare's homepage, you need to generate buzz early on. Keep them clicking from the first page to the last.
Don't be afraid to include video within your SlideShare presentation. You can easily embed a YouTube video into your SlideShare presentation.
You also want to have a plan in place to drive shares and likes to your slideshow. Don't just share the link on your Facebook and Twitter accounts. Embed your SlideShare into your blog article.
Here's a great little tip ...
Don't just title your blog post the title of your presentation. At the end of your title include [SlideShare]. This is a great way to tell your readers what they are going to get once they open that specific article.
4. Utilize Lead Generation Forms
I saved the best for last.
For most companies, their main goal is to generate leads and customers.
SlideShare makes it easy if you have SlideShare Pro. Giving you the option to embed a lead generation form at the end of your presentation. Without even leaving SlideShare, your readers are able to enter their information into the form and download your offer.
Even if you don't have a pro account, you can still use SlideShare to generate leads. Add a call-to-action to your last slide that brings them to the landing page for your offer.
Before you even get to the form, it's important that you don't skimp on the quality of the content. After all, you want to engage and educate readers right off the bat. You want to include enough compelling material to make the click-through worthwhile for them.
Consider leveraging your presentations as teasers / previews to your offers. If your offers are as remarkable as you think, your readers will want to enter their information at the end of your teaser.