Storytelling to Develop a Deeper Connection with Your Audience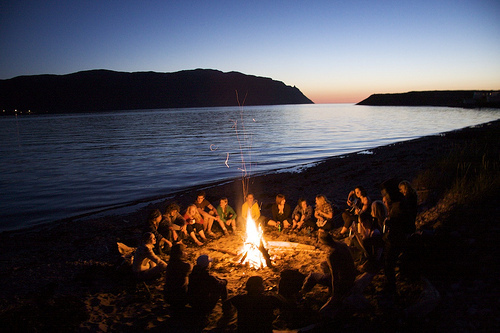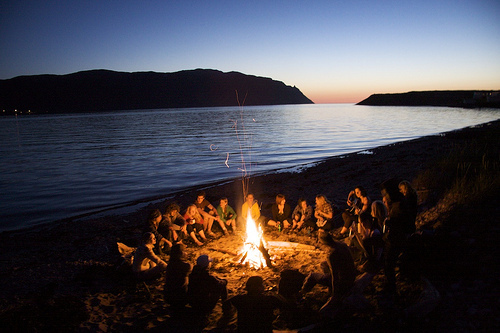 Brands are developing connections with their audience everyday, but are they really reaching them?
Stories stick with people.
Months even years from now people will remember that story you told. They will remember the way you made them feel.
Storytelling is by far one of the best ways your brand can develop deeper connections with your audience.
Daniel Pink, the author of "A Whole New Mind" dedicates an entire chapter to capturing the essence of stories: "Stories are important cognitive events, for they encapsulate, into one compact package, information, knowledge, context and emotion."
The easiest way to connect with viewers and consumers is by tugging at their heart. Understanding your audience can ensure your message hits close to home.
Not convinced? Think about this ... when was the last time you saw an ASPCA commercial? When watching those commercials who doesn't get all teary eyed and heartbroken? I don't know about you, but sometimes I cannot even get through the entire commercial. Sign me up! How can I help? Are all thoughts racing through my head.
When it comes to connecting with your audience on a deeper level, you need to tell a story that will tug at their heart and touch their emotional side.
Developing Deeper Connections with Storytelling
Getting People to Stop What They're Doing
Storytelling is extremely powerful. It has a way of getting people to stop what they're doing, giving your commercial or campaign their full attention. Unfortunately, this doesn't happen as often as it should. Most marketing campaigns are about promoting their product and pushing their message on you.
That won't grab your audience's attention. You need to tell a story develops a deeper connection. When was the last time a brand actually reached out and (emotionally) touched you? You probably cannot remember.
For those of you that attended INBOUND, you probably know exactly what I'm talking about. The last day, I don't think that anyone was expecting Scott Harrison's keynote to embed itself into their hearts. That day they made an impact on the lives of 5,000 plus people. Full disclosure: Scott's keynote definitely tugged at my heart. I don't think I stopped crying for the duration of Rachel's story. It was so inspiring and remarkable that I so many people were able to come together to bring awareness and fulfill the wish of a nine year old girl.
For those of you who weren't able to attend INBOUND or you've never heard of Charity: Water or Rachel's story, be sure to watch the video.
Now it wasn't just Rachel's story that helps Charity: Water develop a connection with their audience. They tell the stories of the countries they're trying to help. They let the community members of those in India, Haiti and so many others reach out to you.
In their latest September campaign, they don't just talk to you about providing members of Orissa, India with clean drinking water, but they talk about the struggles and hard ships. For many, the caste system means nothing, but in India it dictates their way of life. It's about providing a better future for those families.
The next company I'm going to talk about, you've probably seen the ad several times. Even though it's a few years old, Chrysler was able to use their Super Bowl commercial not only to put their brand out there but to shine light on the Motor City of Detroit.
If you read any of the articles and comments buzzing around the Internet that Monday following the Super Bowl, then you already know that 76% of viewers were actually confused by the ad. After some research and talking to viewers, there was a consensus that viewers didn't know why the ad wasn't promoting the Chrysler 200.
The carmaker used their ad spot to tell the story of Detroit's comeback. Prior to that Super Bowl ad many might say that carmaker went AWOL since their 2009 bailout.
Instead of making their first ad about what features the car has and why it should be the next car you purchase or lease, they developed a campaign that talked about the city.
Chrysler Eminem Super Bowl Commercial - Imported From Detroit (1080p) from 4select on Vimeo.
Storytelling should bring three elements to the forefront; awareness, passion, and transformation. A brand shouldn't always use storytelling to talk about the brand itself. Storytelling should be seen as an approach to capture the attention of your audience. In a world, where hundreds to thousands of companies are blasting out ads and campaigns about their products, it's hard to reach your target audience. Even if they see an ad, is it truly reaching your audience?
This post was inspired by Guinness' newest campaign. When you think of Guinness what typically comes to mind? Ireland, Irish heritage, quality stout, distinguished. Those all might be terms a promoter of the brand might use. But would you have considered using dedication, loyalty, and friendship to describe the brand. Probably not, but those are three words to describe those individuals who drink Guinness.
Here's a look at their latest campaign:
Your campaign doesn't need a whole slue of words to get your point across. With less than 20 words Guinness was able to create this connection that their audience could relate to. It revolved around friends drinking a beer. But they weren't just any friends. They came together to help a friend overcome a tragedy.
Make the Sum Bigger Than the Parts
You aren't just telling a story to tell a story. Storytelling should be used to achieve something so much bigger. Each element within the campaign should come together, amounting to something more powerful and bigger than each individual part. Your product plays a small role compared to the overall moral and message of the story.
In those three ads mentioned above, they weren't all in your face about buying a beer or purchasing Chrysler's latest car. They were used in a way that helped each company create a stronger connection.
The idea behind marketing should be about creating campaigns people will love. You want people to talk about your brand and the story you were telling.
Many marketers have said that, if you (as a marketer) don't love a campaign neither will your audience.
Free Assessment:
How does your inbound marketing measure up?
Take this free, 5-minute assessment and learn what you can start doing today to boost traffic, leads, and sales.
Get Started
Free Assessment:
How does your inbound marketing measure up?
Take this free, 5-minute assessment and learn what you can start doing today to boost traffic, leads, and sales.
Published on September 6, 2013