What Are The Skills Needed to Perform Inbound Marketing?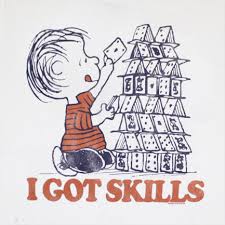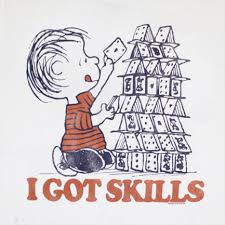 We know your team is probably built with some pretty talented gems. But that doesn't necessarily mean they have the expertise to run an inbound marketing campaign.
Will it be more beneficial for you to hire someone or keep it in- house? There are up-sides to doing each. You just have to see which one is most beneficial to your company.
Stop racking your brain with questions and just weigh the pros and cons. We've broken down what skills are needed to fully execute an effective inbound marketing campaign below.
Skills Needed to Perform Inbound Marketing
It's often said that inbound marketing is not a one time thing; not simply a "set it and forget it" method of marketing your business.
I mean it very well could be; that all depends on how serious you are about achieving your business goals. For companies who view their business goals as critical to their survival and success, inbound marketing is an ongoing process in order to keep campaigns strong and performing on a daily, monthly, and weekly basis.
This requires a great deal of skill and expertise, as inbound marketing is a full-service approach.
Along with marketing savvy, time management, and organization skills, the following are the skills needed in order to execute a successful inbound marketing campaign:
Graphic Design & Web Programming
A vast skill set like this targeted toward your specific buyers often delivers an ROI quicker than your typical one time marketing initiatives.
In-House
In-house marketers can be a strong asset when it comes to the strategic development of a marketing campaign. You may even hire one with a business background, perhaps even an MBA.
While they may have a strong skill set when it comes to developing a marketing plan, when it comes time to redesign your website to be optimized for lead generation, or create landing pages and calls-to-action , or develop a content marketing and social media strategy targeting your unique buyer personas, they may be in over their heads.
This doesn't mean an in-house marketing director is a bad idea, but rather that in order to complete the daily, weekly, and monthly tasks necessary to execute a strong inbound marketing campaign, you'll need to hire several other professionals in order to cover your needs. At that point, it may actually cost you more to find and train the experts needed for inbound marketing than to partner with an agency that already has experience helping businesses grow and achieve their business goals.
Agency
Unlike many in-house marketing teams that may be relying on tools like Microsoft Word and PowerPoint to get things done, you'll be getting a much higher level of expertise from an agency.
In addition to marketing experts who help to build and develop your strategy and campaign moving forward, you'll also have access to a team of:
Graphic Designers – Will work with you in the design of your website, landing pages, call-to-action graphics, infographics, and other marketing related graphic work.
Web Developers – Develop and code lead generating websites using a CMS.
Content Writers – Responsible for creating editorial calendars, as well as working with you to develop resourceful blogs and premium content that drive traffic and generate leads.
Social Media Experts – Optimize your social media presence in order to increase brand awareness and create a valuable following.
Account Managers – Your point of contact, working in collaboration with the entire team to ensure projects, tasks, goals, and KPIs are continually hit.
You'll also have access to the software and systems they've put in place that have already worked successfully for other companies. This is important as it saves your company the time of having to research marketing tools and software on a trial and error basis, and instead allows you to focus more on your business.
Instead of paying for an in-house marketer and expecting him to be a jack-of-all-trades marketer, or even hiring and training a team of marketers to do all the jobs necessary to be effective, it's actually more cost effective to partner with an agency and let a team of experienced professionals build and maintain a strong inbound marketing campaign.
Their experience and expertise coupled with your knowledge of the industry is a recipe for both a quicker and more sizeable return on investment.
Still not sure if you should hire an agency or not?
For more answers on whether you should keep your inbound marketing campaign in house or hire an agency, check out our newest Ebook. You'll find all of the answers that you're looking for!
Free Assessment:
How does your sales & marketing measure up?
Take this free, 5-minute assessment and learn what you can start doing today to boost traffic, leads, and sales.