What Do LinkedIn's New Features Mean for Marketers?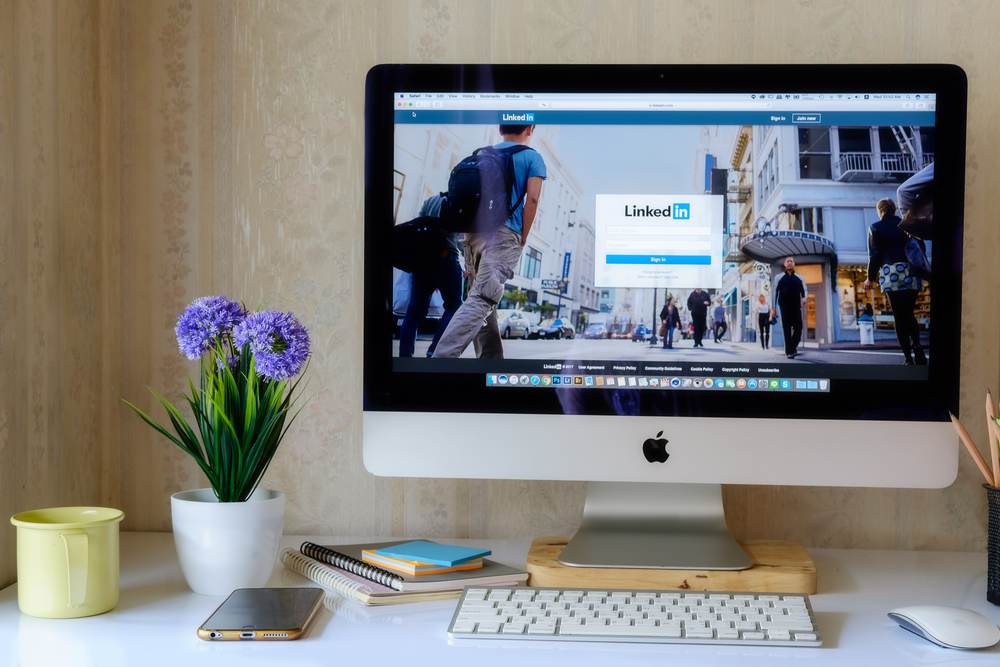 In case you haven't heard, LinkedIn is making some big strides in regards to its user experience.
---
Here's an overview of what LinkedIn recently shared in a blog post — plus what you need to know as a marketer to take full advantage of these new features.
So, What's New With LinkedIn?
1. You Can Now Tag People in Your Photos
Similar to platforms such as Facebook and Instagram, LinkedIn is now allowing its users to tag their colleagues, speakers, and friends on images they upload. Now, for marketers, in particular, it may not be AS important to use this feature to tag your friends or coworkers. The real power comes from when you're attending conferences and sharing your experience on LinkedIn.
With this platform being more professional than Twitter or Snapchat (for example), it's not a bad idea to tag your favorite speaker in that photo you took and share a notable quote from the presentation. It helps shout-out the presenter, but also helps increase awareness with your audience.
2. More Post Reactions = More Fun
Okay, I'm not super sure that "more fun" is the best way to phrase this, but there's now more variety in how you can react to what someone posts.

Previously, you could just "Like" someone's post, but now LinkedIn is offering the reactions "Like," "Celebrate," "Love," "Insightful," and "Curious."
LinkedIn notes in its blog post that these new reactions will help users better understand what impact their posts are having.

For marketers, this is a big win. If you post something from a corporate account, it will be much easier to understand how your readers feel about it.
If they select "Insightful," you can make the assumption that they appreciate the thought leadership put into the content — and you may want to create more of it. If someone selects "Curious," perhaps it's worth following up with in a comment to see if there are additional questions.
To get all the details from LinkedIn on the variety of post reactions, check out this announcement.
3. Use Video Capabilities in Messages
Video is hands-down one of the most important areas companies can invest in right now (and for the foreseeable future).

Why?

Well, the amount of feels I have towards video content would fill up an entirely new blog post so, for the sake of this post, we'll leave it simply at this: Video is the quickest way to build trust with an audience.

Imagine, as a marketer, you're running a campaign on thought leadership in your industry. You post various content around a topic across all social media websites, with a call to action at the end, asking users to submit questions to your company.

If a reader is invested enough to follow and to reach out to your company, how valuable would it be for your subject matter expert to respond with a personalized video answering that user's question? They could easily film a 30-60 second response, say the person's name, and personally thank them for reaching out.

This is now possible on LinkedIn, a platform made specifically for connecting interested users with thought leaders and companies.

To me, that seems like a great way to turn a follower into a brand advocate.
4. Share a document or presentation
LinkedIn is now offering the ability to post PDFs and slides in your feed, in your groups, or on your page.
This update is fairly straightforward and as a marketer: it's just one more way to get your most valuable and informative content straight into users' hands. Or, if you're a speaker, you can even post a slide deck right in your feed.
Notable LinkedIn Updates
Now, I don't want to necessarily call these updates "new features", but they are notable updates for users.
First off, LinkedIn's post button is now located in the bottom center of your screen, and the message button now lives in the top right corner.
Before, the post button was fairly difficult to find on mobile; therefore, this update should make it easier for LinkedIn users who are on the go to easily post insights from conferences, events, and anywhere else they may need to quickly share their opinion or experience.
And also, LinkedIn has made it easier to visit your groups and follow hashtags you're interested in. According to LinkedIn, you can now "Find all the groups you're part of and hashtags you follow on the right side of your feed on desktop or by clicking on your profile picture at the top left on mobile."
Final Thoughts
Here's the thing: when I first started reading up on these new features, I thought to myself, "Well, finally! It seems like they're just now catching up to other platforms, like Facebook, that rolled out additional reactions forever ago."

However, the more I thought about it, the more I realized that these features aren't just to "keep up with the Joneses." Rather, they're truly valuable updates for marketers that represent intentional, well-reasoned updates by a platform eager to better serve its users.
These updates will allow us to get better insights into how our content is resonating with audiences, allow us to better connect on a personal level to our followers, and enable us to do our jobs more efficiently.
Free Assessment:
How does your sales & marketing measure up?
Take this free, 5-minute assessment and learn what you can start doing today to boost traffic, leads, and sales.