What the Greatest Children's Authors Tell Us About Remarkable Content [SlideShare]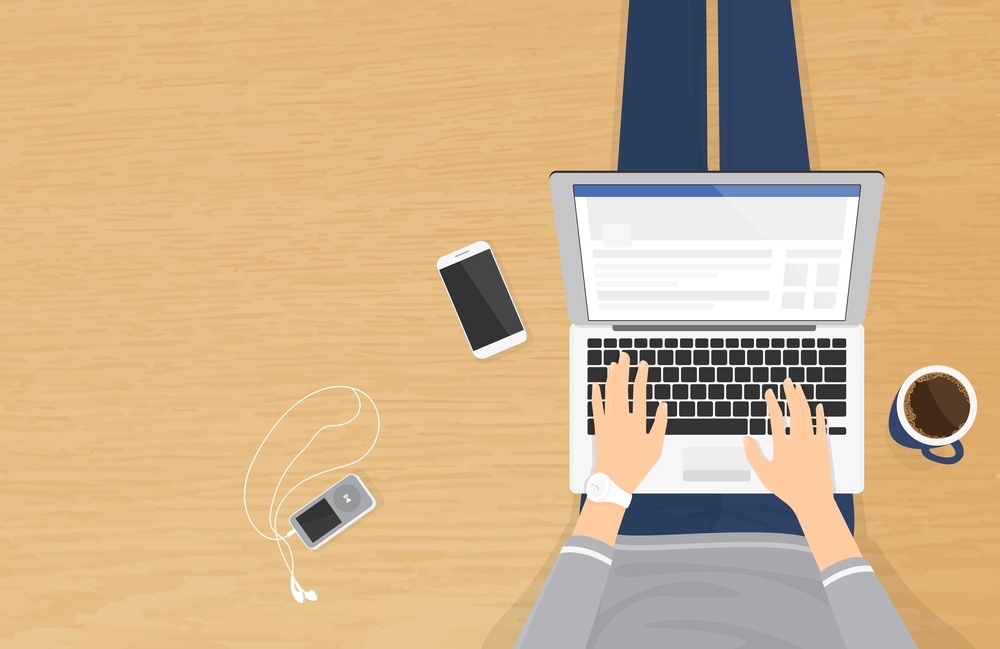 Quick...think of your favorite story or book from your childhood.
We've all got a list of our own.
Once you've got a favorite in mind, consider this; even though these great children's authors were writing for the same audience, they were still able to stand out and be unique in their own way.
Think about that. Could you imagine if you didn't have to focus so much of your energy on what your competition was doing anymore, and instead focus on doing something completely different?
No one understood the notion of competing by not competing than children's authors. Create something unique and remarkable unto itself, and you'll carve out your own niche. No competition necessary.
But how does one accomplish this?
What does it even mean to be remarkable?
I decided to piece together a list of 10 of the greatest children's authors we all know and love, and developed a starting point for all of us to answer these questions.
After all, I've always felt the best way to develop a plan for moving forward was by studying the past.
What the 10 Greatest Children's Authors Tell Us About Remarkable Content
1. Dr. Seuss
Was he a poet? children's author?
Well...he was both. And that's what was spectacularly unique about Dr. Seuss. He had a style all his own, and there really hasn't been anyone quite like him since.
From Green Eggs & Ham, to The Grinch that Stole Christmas, to The Cat in the Hat and The Lorax, Seuss' work is woven into the fabric of culture. From books to movies, his impact will be felt for generations to come.
Seuss had a knack for creating a world completely of his own vision, complete with languages and traits that made each of them unique in its own way. He even made up words.
Dr. Seuss was proof that if there doesn't exist a world that suits your own creativity, then simply make one up.
2. Roald Dahl
Other than Seuss, there may be no other author who had more success depicted on the silver screen than Dahl.
Charlie and the Chocolate Factory.
James and the Giant Peach.
Matilda.
He was masterful in crafting children's stories with a tinge of heaviness to them, however, seen through the imagination and innocence of a child. He was the best at drawing sympathy for his protagonists from the readers, as there was always seemingly a darkness hanging over all of them.
Simply put, he made you care.
3. J.K. Rowling
Inspiration can hit anywhere.
Rowling was on her way back from holiday in London when, on her four-hour train ride back, she had visions of a boy who unknowingly possessed the powers of wizardry Without a working pen, Rowling developed much of the story's arc on her trip back. (The lesson here? Always record ideas. Sometimes the best ones occur to us off work hours.)
From Hogwarts to Quidditch, Rowling developed an entire world and set of characters that children hadn't seen before.
Book and movie releases were always accompanied with theme park-like lines, complete with fans dressed in full Potter garb.
The impact left by Rowling and the Harry Potter series will undoubtedly transcend age and generations forever.
4. Shel Silverstein
Silverstein's Where the Sidewalk Ends is all but a rite of passage for most American children.
His knack for crafting those short, sometimes strange poems coupled with his unique illustrations created an experience that often occupies children for extended periods of time.
There's so much diverse content to consume, it's hard to put down.
5. R.L. Stine
All but pioneering children's horror, Stine is undoubtedly one of the most successful children's authors of all time with close to 400 million books sold.
After dozens of stories in the Goosebumps series, Stine switched up his technique, offering a You Pick the Scare series in which readers could determine their own plot twists, and therefore, their own ending to the story.
He brilliantly introduced context into the equation, greatly increasing his own relevancy as well as improving the reader experience.
6. E.B. White
White was also unafraid of tackling heavier issues in his children's tales.
The difference?
He did so from an animals perspective, eliciting a completely different emotion in children, and thus, creating a completely different experience.
Charlotte's Web may very well be every child's first experience with crying during a movie.
White was brilliant at drawing emotion from his readers, age, gender, or well, species.
7. Judy Blume
There may be no author who knew her audience better than Judy Blume.
Her stories often detailed and trials and tribulations that accompany coming of age. From bullying, to bad test grades, to questioning religion and schoolyard crushes, Blume covered it all.
In fact, she did so with such detail and clarity, that it often felt as if you were reading a true life account of one of your friends.
She knew her audience.
But even more impressive, she know how to write for them, and by doing so, perfectly captured their feelings and concerns.
8. Lewis Carroll
Carroll was way ahead of his time.
Best known for authoring Alice's Adventures in Wonderland, he created a fantastical world so rich in imagination, that it continues to be a box office draw...145 years later.
Published in 1865, Carroll's story proves that remarkable content has no expiration date.
9. C.S. Lewis
Lewis authored the seven part series famously known as The Chronicles of Narnia.
Yet another example of an author that created a world to meet his creative aspirations, Lewis created a world children are still visiting today, through bookshelves and movie theaters everywhere.
Magic. Mythical beasts. Traveling to fantasy worlds. There were simply no boundaries for Lewis or his imaginative tales.
10. Eric Carle
Unlike the other great authors on this list, Carle didn't rely on a great deal of words to tell his story.
Through amazing illustrations, and even a more engaging reader experience – some pages of The Very Hungry Caterpillar have holes eaten in them – he took children on a different, yet no less unique a journey in his great short stories.
Free Assessment:
How does your sales & marketing measure up?
Take this free, 5-minute assessment and learn what you can start doing today to boost traffic, leads, and sales.