Agile Marketing: The IMPACT Show Ep.3 [Show Notes]
Ramona Sukhraj also recommends this free guide: The Ultimate Inbound Marketing Strategy Playbook 2022.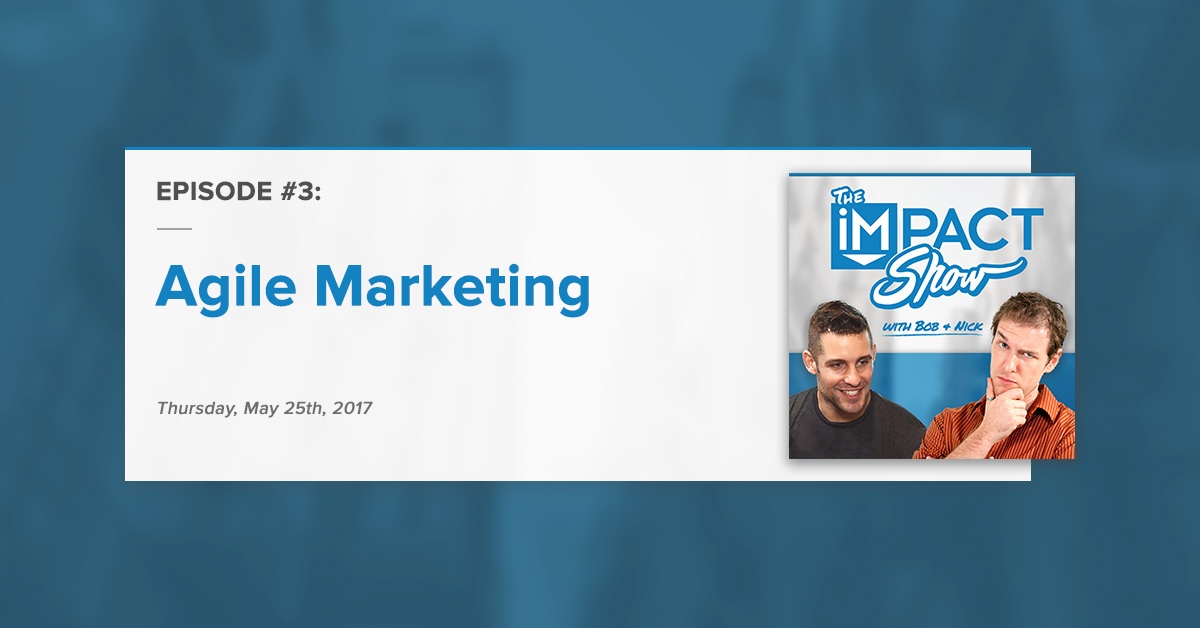 Another week, another awesome episode of The IMPACT Show with Bob & Nick.
Amid Dip Day deliciousness here in the office, Bob & Nick (broadcasting from the same room for the first time) took to Facebook Live to discuss Google Attribution, IMPACT Live, HubSpot's latest investment, and also candidly recount our journey with Agile Marketing and how to get started with it at your organization.
Just in case you missed us live (or if you want to relive the magic), you'll find the episode's show notes below as well as the recording.
Free Guide: The Ultimate Inbound Marketing Strategy Playbook 2022
Enjoy and make sure to share with your peers!
Two-day event in Hartford, CT on August 1-2nd, 2017, with workshops on July 31st.

This is invite-only so we can keep it an intimate group of experienced, dedicated marketing and sales leaders.

ONLY 5 MORE DAYS TO SAVE AN EXTRA 25%! Use the promocode: IMPACTSHOW
Attribution: Crediting the delivery of web traffic, lead, or customer to a specific source; What contributed to the conversion or sale.
Several types: Last touch, first touch, etc.
No real technology for small and medium-sized businesses to do it accurately. Google releasing Google Attribution for free to solve this issue.
HubSpot Investing in Terminus
HubSpot announced they are investing $10M+ in B2B account-based marketing firm, Terminus.
The company was hesitate as account-based marketing (ABM) tends to get seen as"spammy," but Terminus understands "

account-based marketing should be about precision and personalization not brute force."

Terminus is approaching ABM with the ideal inbound balance.
Last Week's Retro:
How to get more readers on Linkedin? Starts with what you're writing about; need to tell a story and connect with people emotionally/personally. This is likely to resonate more and get more engagement.
How are topic clusters different from writing about your product? Your product is often the solution; the topic cluster, however, is usually the problem that you're trying to rank for. Your "Topic Cluster" is the ultimate theme that several pieces fall under.
Main Topic: "Agile Marketing"
Agile helps solve several team problems/concerns (i.e. clarity, autonomy, productivity, transparency, etc.)
Scrum helps you "accomplish twice the amount of work in half the time"
How it Works:

Small teams: With specialists in particular areas, but everyone has cross-functional knowledge, so, if need be, they can help each other burn down tasks.
Understanding capacity: Quantifies your work load so that you can understand how much work someone can realistically do (without working nights and weekends) and stick to that limit consistently.
Roles on team: There are several roles on a scrum team, but two that are most unique:

Product Owner

manages and determines the work that needs to be done and sets priorities.

Scrum Master

monitors team's day-to-day activities and helps remove any obstacles that prevent work from getting done.

Backlog: This is the most valuable tool in scrum and at its core its just a long record of the work that needs to be done. Highest priorities are at the top, lowest below.
Meetings:

Planning:

When everyone meets to plan that will be done in this work period (aka during this sprint).

Retro:

When the team meets at the end of a sprint to discuss reflect on what worked and what didn't work during it.

Daily Stand-Ups:

15-minutes meetings every day for everyone to talk about what they did the day prior, what they're going to do today, and if there are any impedients standing in their way.

IMPACT worked with Mark Long from Limbr.io
Books/Resources:
Next Steps:
Get your tickets to IMPACT Live 2017 to meet David Meerman Scott, Mark Roberge, Marcus Sheridan, and dozens of other experts in-person this August! Use the promocode, IMPACTSHOW, to save 25% off!
Join Us Next Week! Topic:

Challenging the Status Quo and Getting Prospects to Take Action
We'll be back again next Thursday, June 2nd at 1:00 PM ET. Want to get reminded? Drop us your name and email address below and we'll make sure you're notified before the broadcast every Thursday!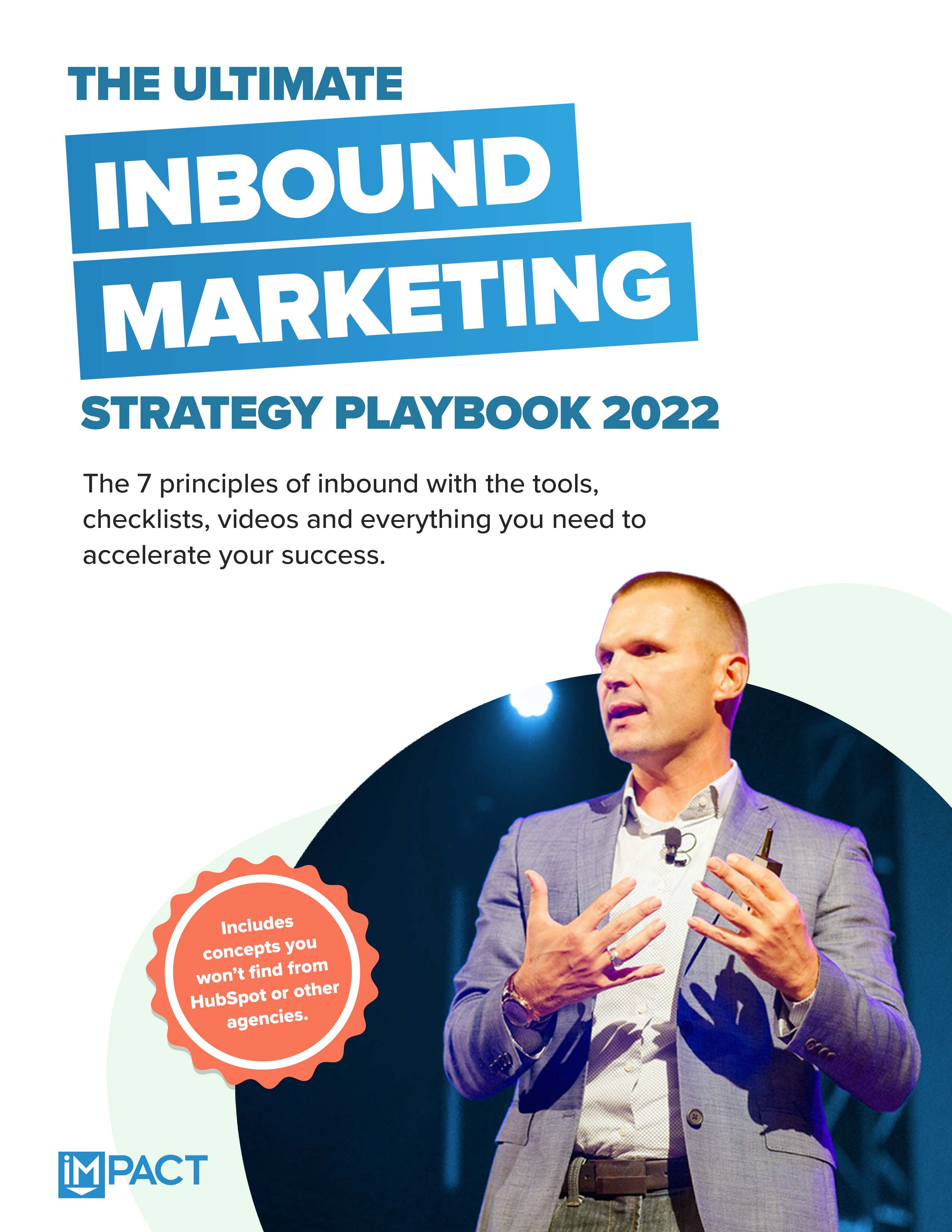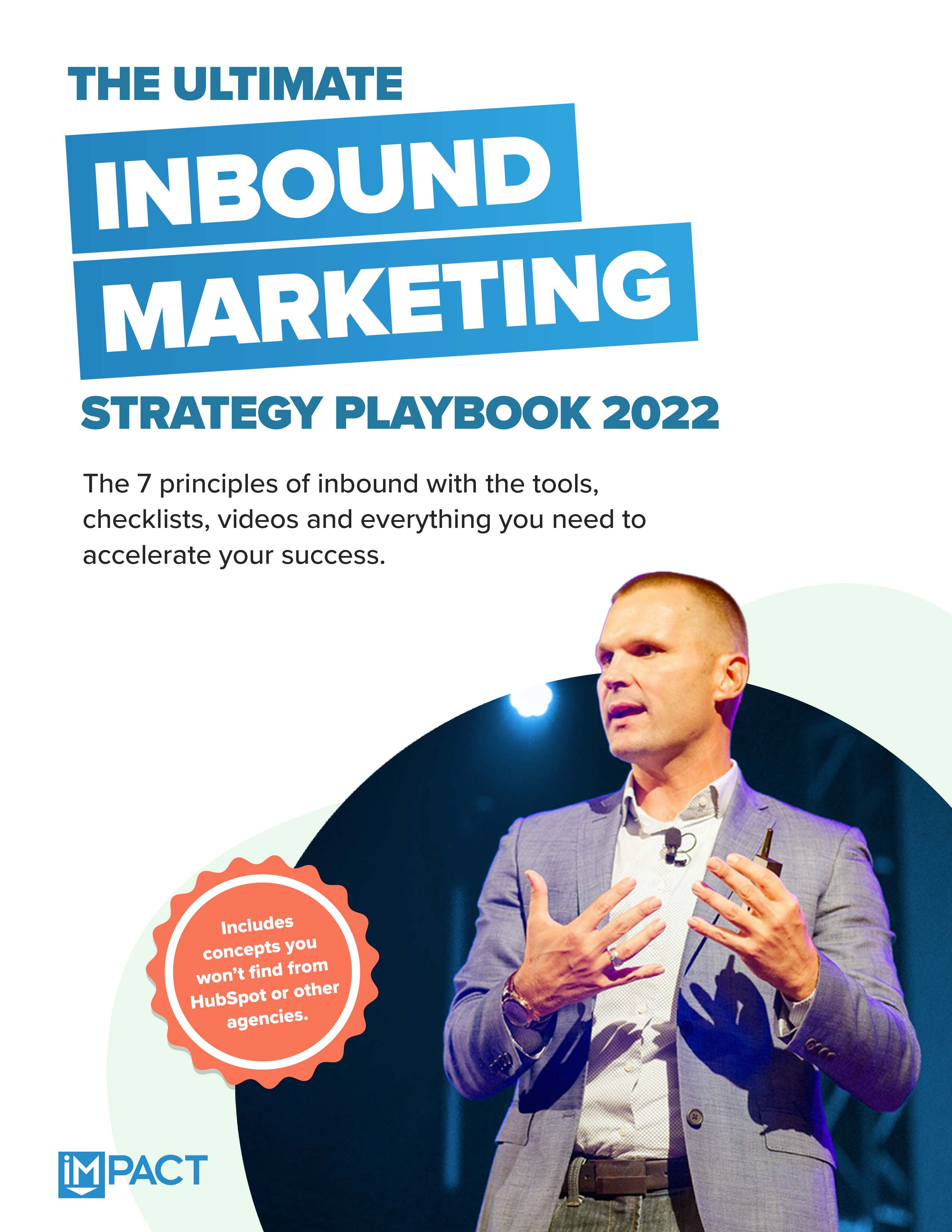 Free Guide:
The Ultimate Inbound Marketing Strategy Playbook 2022
Take your inbound strategy to the next level
Master the 7 principles of highly effective inbound marketing
Dramatically improve your inbound sales
Get more buy-in at your company
Published on May 26, 2017