A Dealbreaker Cheat Sheet for Becoming the Best Closer on Your Sales Team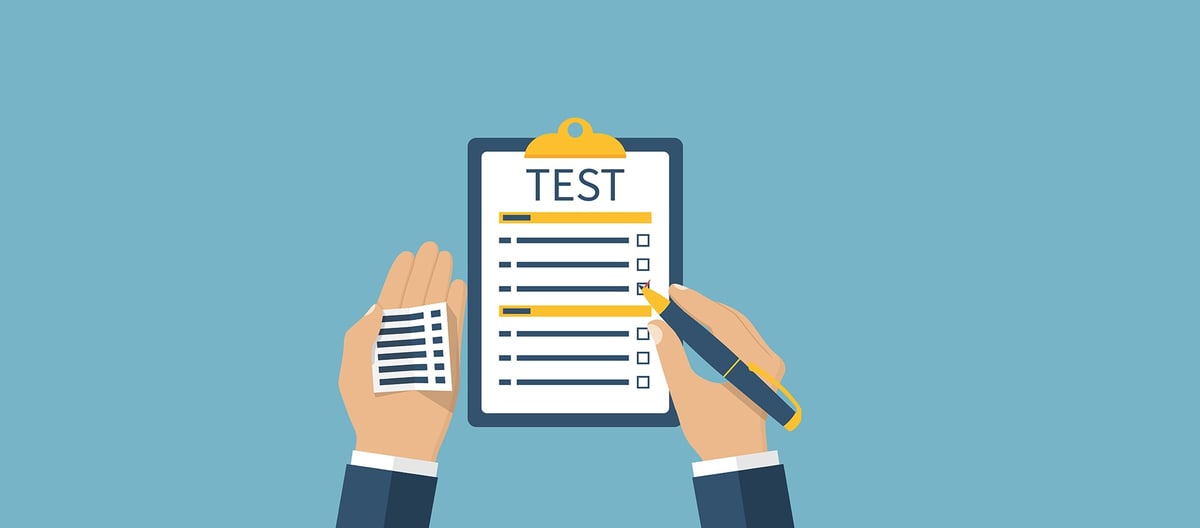 Every salesperson knows the rush that comes with closing a deal. It's like your birthday, Christmas, and tax return all came at once.
In this moment, when you're flying high, feeling like you are about to be awarded Forbes' #1 Best Seller Of The Year, it can be easy to forget where the rush comes from.
The adrenaline of closing a deal comes partially from the difficult path that led you there. If closing were easy, it wouldn't feel as good right? -- But that doesn't mean you have to go through the trenches for every deal.
To help you navigate common deal breaker behaviors, we've put together this handy cheat sheet to help you become the best closer on your sales team.
Looking for more tips and advice for becoming the best closer on your sales team? We've rounded up a few of our top tips to help you no matter your experience level.
Deal breaker #1: Sounding Salesy
Authenticity is something many salespeople struggle with. The job of a seller centers on the skill to convince customers to hand over their money.
Due to this, it is unsurprising that many potential customers feel hesitant, especially if a salesperson launches into an overly-scripted pitch. While there's nothing wrong with being well-versed in your industry, nobody likes feeling as if they're buying from the proverbial used car salesman.
At the same time, you also want to make sure that you are the one closing the sale, not the buyer. Selling involves a delicate balance of remaining in control, but not making a buyer feel pushed into a corner.
Try these techniques to avoid coming off aggressive and disingenuous.
Tell a Story
There is a huge difference between reading off a sales script and telling an informative, relatable story to your lead. Share a story of how you or your product helped a customer in the past. Perhaps you increased their ROI, gave them a mutually beneficial deal. Being a storyteller is a great way to talk up what your product and company without coming off as too forceful or phony.
Slow Down
Moving along a deal too quickly not only jeopardizes your chances of closing, but it may also make your client wary and uncomfortable. Slow down, take a deep breathe, and focus instead on how you can best help the client.
This will also give you time to build a stronger relationship with a prospect, causing them to feel less that you are a money-hungry salesperson and more that you are a reliable confidant seeking to truly help them.
Your Deal-Closing Lines:
"Based on (x), (x), and (x), it seems like we are a good fit for you. What's your opinion?"
"What haven't I covered yet that is important to you?"
These lines won't make you sound like someone whose only interests are self-serving. They show the client that you've clearly thought through the facts, and have concluded that this deal would be best because it truly makes good business sense to make a change.
Questions such as, "What do you think?" and "What is important to you?" avoid making the customer feel caged in a corner. They show that you genuinely care what their opinion is. Furthermore, asking for an opinion will usually make the prospect soften the blow of any objections.
Deal breaker #2: The Buyer is Stalling
Every salesperson has been in this position. You spend countless hours nurturing a lead into a prospect, play phone tag for days, discussing challenges, benefits, and pricing, and yet, when the decisive moment comes, they stall, are unsure, or their line frustratingly goes dead. What do you do now?
Try these techniques to make sure your deal ends in a close rather than an ellipsis.
Create Some Urgency
Fear of missing out is one of our primal senses, and it can be a powerful motivation tactic. One way of doing this is to be cognizant of a deadline your prospect must stick to, or to attach a firm deadline to your deal. Another is to ask the right questions such as, "What are the consequences if you don't address [insert stress point here] as soon as possible?"
The goal isn't to panic the customer, it is just to create enough urgency and concern so that a decision is reached quicker.
Minimize Hesitation
Sometimes customers stall when they have qualms, questions, or confusion about a deal. Make sure your customer is just as knowledgeable about the deal as you are, the elements of a close should not comes a surprises to them.
As the leader of the sale, you must make sure your follower (or buyer) has a clear, linear idea of the destination. Try outlining the deal once more, highlighting benefits, money saved, and perhaps even special offers.
Your Deal-Closing Lines:

"Is there any reason, if we gave you this product for this price today, that you would not do business with our company?"
"Taking all of your requirements and desires into consideration, I think these two products would work best for you. Would you like to go with [X] or [Y]?"
"I know you said you need to have a solution in place by [date]. Working backward from that day and factoring in implementation and training time, it looks like we'd need to have a signed contract by [date] in order to meet that deadline. Can you commit to that signing date?"
These Jedi mind tricks will either indirectly get the customer to agree to a deal, or allow them the platform to raise objections and concerns with you.
Deal breaker #3: Existing Customers are Reluctant to Renew
Prospecting for new business is certainly a vital aspect of keeping your sales up, however, it's important not to neglect existing customers. Don't forget, existing clients are the lifeblood of your company. Sometimes, closing a deal with an existing customer is the hardest sales task.
Try these techniques to turn current customers into evergreen business partners.
Don't Just Keep Up, Hustle!
Staying up-to-date with changes involving both you or your client is vital in keeping lines of communication open. You need to remain observant of changes happening with your client in order to quickly identify opportunities for additional business. If you want to continue to efficiently help current clients, you should know pain points affecting them. Additionally, keep them informed of new products, offers, or other changes that may be happening in your own office. Transparency is key to maintaining clients.
Increase Their ROI With Your Company
Your client decided to do business with you in the first place because they believed you would make their business more profitable in one way or another. Remind them of just how much your company can help them increase their ROI.
This means not only being consistent in your service, but also identifying new ways to do so. Customers will be far more likely to renew a deal with your company if they feel as if you never stopped helping them improve.
Your Deal-Closing Lines:

"I'd hate to see [negative consequence of not renewing service with your company] befall you/your company because you didn't have the right product/people in place. Do you want to take the crucial step to protecting your organization today?"
"We can take as long as you'd like, but I know [you've got another meeting at X time, this call is scheduled to wrap up in Y minutes]. With that in mind, maybe we should move to the actual agreement."
These lines are a great way to cut to the chase. You and this customer have worked together before, you each know how the other operates, and they clearly know how beneficial your company has been if they had the good thought to close a deal with you before. You know what their stress points are and they know how you've helped them in the past. It's time to close the deal.
Start Closing!
Keep these lines in mind, or even on your desk in order to always be prepared, no matter what obstacle your sales journey throws at you.
These are issues that sales vets and newbies run into alike. Our new e-book provides additional tips and advice for salespeople of all skill levels.
Free Assessment:
How does your sales & marketing measure up?
Take this free, 5-minute assessment and learn what you can start doing today to boost traffic, leads, and sales.