Happy Holidays From IMPACT!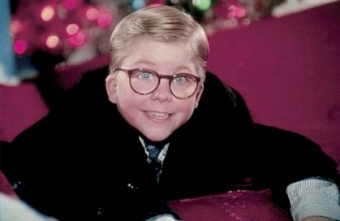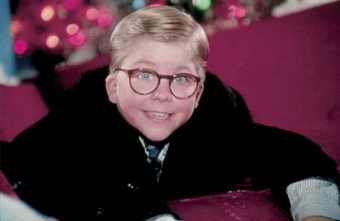 The holiday season seems to start earlier and earlier every year. But despite those extreme ads playing a week before thanksgiving, there are some holiday marketing campaigns that were really effective for marketing this holiday season. There are new approaches every year to get you to buy a product, and some of them are true genius.
These companies truly shine in the marketing world, so don't be afraid to take some of these great ideas and apply them to your holiday marketing campaigns this year and next.
Check out this list of awesome holiday marketing campaigns that were truly able to hit home this holiday season.
IMPACT's Favorite Holiday Marketing Campaigns 2012
1. Lowes: Lights Across America
This commercial takes one of the most popular holiday traditions to the extreme: The Christmas Tree! These people roll a huge ball of string lights across towns and cities, and light up the whole country. It gives us a sense of community and togetherness, a perfect feeling for the holidays.
2. Apple / Best Buy: Finding Santa
A little boy desperately searches for the one and only; Kris Kringle. The funny part is, with all the technology in the world today, he doesn't need to go to the north pole or write him hundreds of letters, he just simply needs to FaceTime him. This combines Christmas tradition with new technology, giving you the best of both worlds.
3. FedEx: Camp Out
This one is a tad mean to all those extreme shoppers out there. It makes fun of people who camp out waiting in line on Black Friday or for the new Call of Duty release. This is marketing genius because the FedEx guy simply eliminates all that struggle & hassle by offering quick and easy shipping this holiday season.
4. PetCo: Forgot Something?
Basically if you dress up a little unenthusiastic dog, it's a good marketing campaign. We all know someone who goes a little crazy with their pets, and this describes them perfectly. The lady goes so crazy at the pet store for her dog that she leaves her husband behind carrying a bunch of heavy boxes. Always a good laugh.
5. Target: Dream Big, Save Bigger
Everyone needs a little helper around the holidays. These nutcrackers go nuts with the decorating on this house, and the children can't be less than impressed. It's one of those hidden meaning commercials. "Shop at Target, save time and sanity". And it works! Animating inanimate objects is always an easy way to create a great ad.
6. Macy's: Another Miracle on 34th


This ad is a trip back to the oldies and goodies, the Christmas classic; Miracle on 34th Street. Scenes from the original movie were cut and placed in an everyday situation at Macy's. This establishes a connection with a large audience, which is why it is a great ad. Santa has to hold a job at Macy's, and fly around the world in one night? Tough guy.
7. Kohl's: Dream A Little Dream
This ad is awesome from a marketing standpoint. It shuffles through a bunch of promotions, all to a catchy tune. It is relatively simple, but it is great because it showcases a huge variety of Kohl's products in under 30 seconds. Nothing more than a green screen and some actors to create an awesome ad. A marketers dream? Totally.
8. Hallmark: Tell Me
This one isn't a funny ad, but not all good ones need to be around the holidays. The biggest card a holiday marketing campaign can play is the emotional one. This ad runs through a bunch of things that deserve a Hallmark Card. The point is that no matter what you want to say, there is a Hallmark Card to say it. Awww :)
Free Assessment:
How does your inbound marketing measure up?
Take this free, 5-minute assessment and learn what you can start doing today to boost traffic, leads, and sales.
Get Started
Free Assessment:
How does your inbound marketing measure up?
Take this free, 5-minute assessment and learn what you can start doing today to boost traffic, leads, and sales.
Published on December 25, 2012