How LinkedIn Can Help you Dominate Your Competition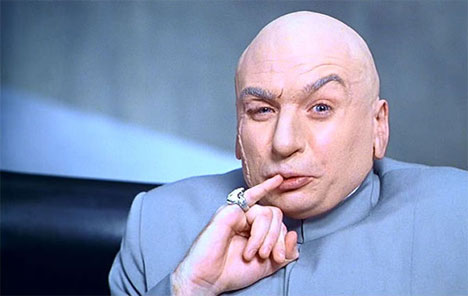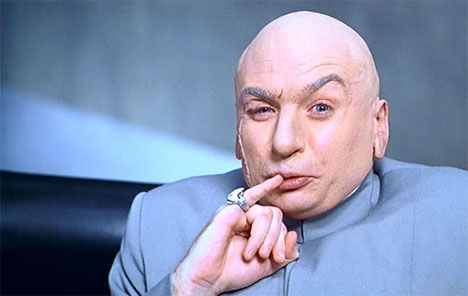 With so many social media sites, it can be difficult to identify which sites you should focus more of your time and energy on.




In a world where social media players like Facebook and Twitter dominate the marketing landscape, it's quite easy to overlook LinkedIn and its importance to

Join the IMPACT coaches for a deep dive on a new topic every month in our free virtual event series.

a businesses social media presence.


If you've never paid any attention to LinkedIn and its potential benefits, you wouldn't be alone. The fact of the matter is that both Facebook and Twitter have become woven into the fabric of modern culture while LinkedIn has flown under the radar.




Simply put, if you've been overlooking LinkedIn all this time, chances are pretty good your competitors have been doing so as well.



LinkedIn Marketing Facts
Here are 5 statistics from LinkedIn that you cannot overlook as an employer, a business person, or an individual looking for a job:
As of 2012, every executive from all Fortune 500 companies have a LinkedIn profile
There are 2.6 million company pages to browse, connect, and share with through your own profile
There are over 1 million LinkedIn Groups that have formed between members of all industries
LinkedIn members are sharing insights and knowledge in more than one million LinkedIn Groups.
LinkedIn members did nearly 4.2 billion professionally-oriented searches on the platform in 2011 and are on pace to surpass 5.3 billion in 2012.
4 Ways to Dominated Your Competitors
The difference being is that LinkedIn is strictly a network of professionals. In fact, it is the world largest professional network with over 150 million members. More than 2 million companies have LinkedIn company pages. Think of LinkedIn as Facebook, only dressed in a suit and tie.
1. Raise Awareness
The most important aspect and building block for any business is getting found. However, simply getting found isn't enough. In order to sustain a successful business, a company should constantly be looking for new ways to expand its reach and customer base.
2. Build Your Network
Connections are a significant aspect of sustaining a successful business. They're an extremely valuable commodity, as leveraging your connections with new ones significantly increases your businesses communications efficiency. This is what networking is all about! It's about expanding your connections among colleagues and other contacts in your industry. By expanding your network you're effectively expanding your company's reach and ability to share information, learn about new trends and topics, and develop relationships with industry leaders and other influential people.
With an increase in LinkedIn connections also comes an increase in business opportunities as well as other relationships such as new hires, business partners, and potential customers in general.
Each connection increases the value of your LinkedIn presence, so put yourself out there and get started!
3. Stay Informed
A successful business is also one that is well informed. Whether it's industry trends or news regarding products or services, the more informed your business is, the better equipped you are to service your customers.
One of its most helpful tools is LinkedIn Signal. Signal enables you to listen and filter through the vast streams of information on LinkedIn. You can filter by keywords, your connections, companies, industries, or location to gather valuable information that can benefit your business.
4. Stay Connected
While Facebook statuses tend to be more personal and recreational, LinkedIn statuses are far more beneficial in that they're reaching other like-minded professionals as well as people who are following your company on a more professional level.
Keep them informed. Anytime your company has a new offer or service, let them know about it! It's extremely important to keep your followers engaged in your company page. You can do this by effectively sharing pertinent information that will keep your followers interested and looking forward to any future status updates.
Simply put; keep them wanting more!
Start Networking
Social networking, and more specifically LinkedIn, has allowed companies to stay connected to their customers around the clock. It's impossible to put a value on the ability to send out any offers, services, or e-mails to the people who are most interested in a timely and cost-effective manner. This is exactly what LinkedIn will enable you and your company to do.
Once you have gotten started, you'll quickly realize the benefits and value of being staying connected.
This was an excerpt from IMPACT's popular ebook, "How to Dominate your Competition with LinkedIn." For more expert tips on generating more traffic, leads, and brand awareness through LinkedIn, be sure to check out the full ebook.
Join the IMPACT coaches for a deep dive on a new topic every month in our free virtual event series.
Published on March 23, 2013